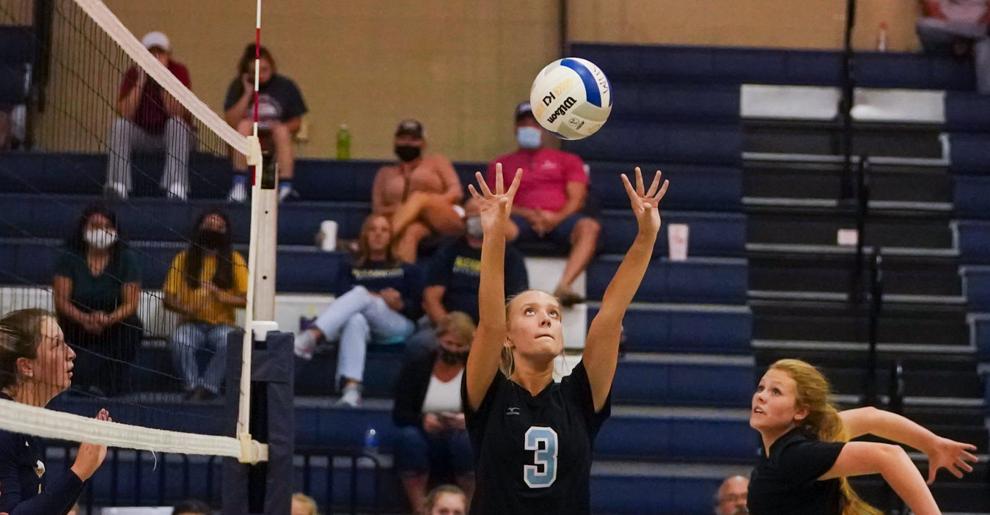 BOONE — Good things came in pairs on Sept. 20 at Lentz Eggers Gym for Watauga's volleyball team. Caroline Farthing and Brooke Scheffler each tallied 15 kills, while Brelyn Sturgill and Megan Patton each scored 16 assists to lead the Pioneers past a scrappy Alexander Central, 3-0 (25-10, 25-20, 25-20).
"We knew that Alexander Central had the potential to give us problems," said head coach Kim Pryor after the match, "because they beat Hickory and Hickory took us to five sets. Our winning 3-0 does not really reflect how well AC played tonight."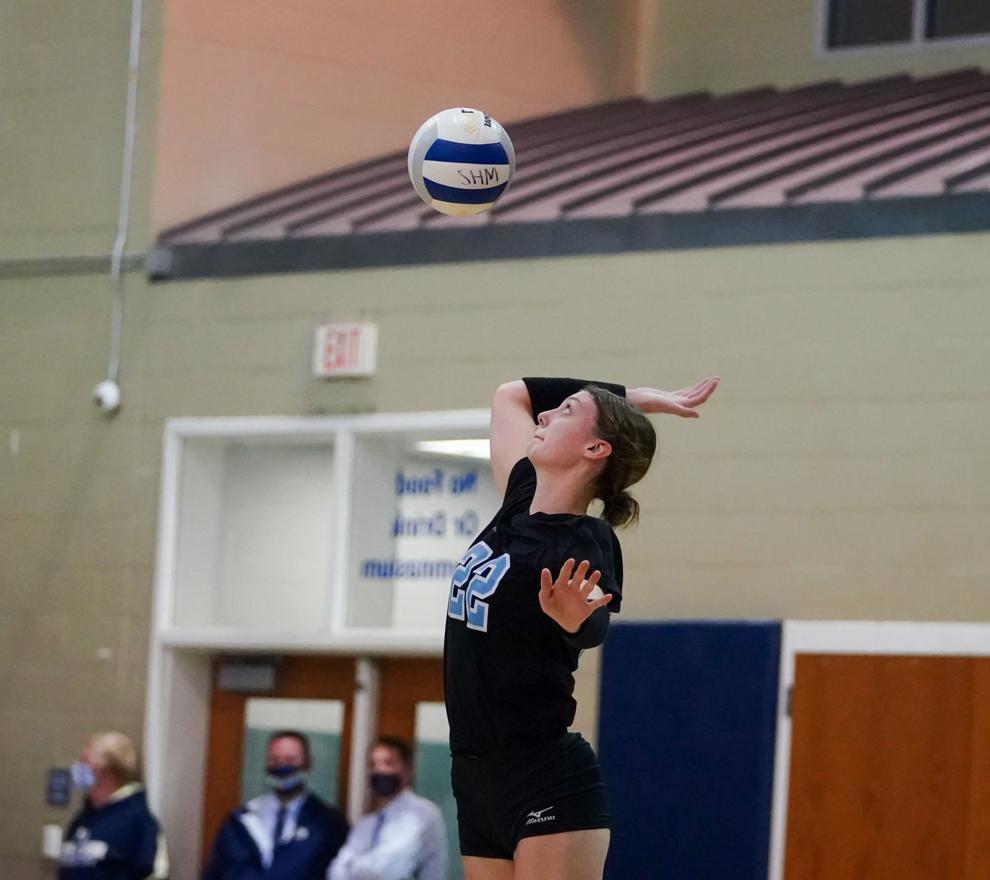 Pryor was able to clear her bench on this night and get some valuable time on the court for her younger and reserve players, but she was quick to distinguish the difference between conference and non-conference matches.
"There is a difference, to be sure. When we get into conference play, our first priority is to win because our first goal is a conference championship. Tonight, I was able to play everyone, but that also reflects the fact that we have a very deep bench," Pryor said. "We don't give up much, if anything, whoever we have on the court."
This was a match marked by delicate sets delivered from Sturgill and Patton, and booming kill shots by Farthing and Scheffler. While the Cougars looked unnerved by the onslaught in the first set, when they mostly scored when the Pioneers made a mistake, in the second and third sets ACHS played with much more confidence and kept the ball alive for extended rallies, with difficult to handle kill shots of their own.
With the win, Watauga improves to a 9-3 overall record, 2-0 in conference play. The Pioneers next face Hibriten in Northwestern Conference play in Lenoir on Sept. 22. The Panthers are 10-4 overall on the season, 1-0 in conference play.