BOONE — A hot shooting Alexander Central boys' basketball team proved too much for Watauga to overcome on Jan. 11 at Lentz Eggers Gym. The visiting Cougars prevailed in the weather-delayed and rescheduled contest, 57-43.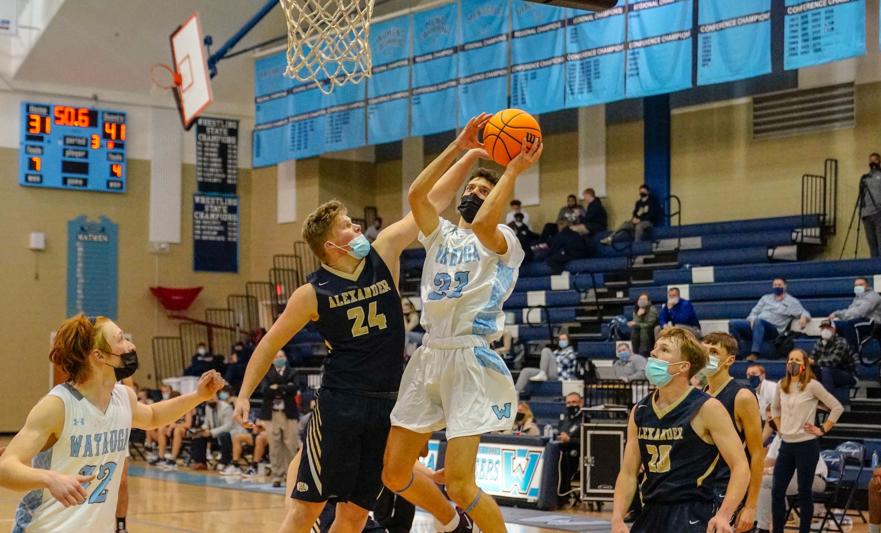 ACHS used a 16-9 advantage in the fourth quarter to pull away from the Pioneers, who kept it close through the first three periods. Unfortunately, Watauga's 15 turnovers led to 20 Alexander Central points and the Cougars seemed to control the paint.
Evan Presnell led the way for ACHS, pouring in a game-high 22 points to go with four rebounds and four assists. His offensive production included hitting on 4-of-8 attempts from beyond the 3-point arc, while his defensive effort produced a game-high four steals.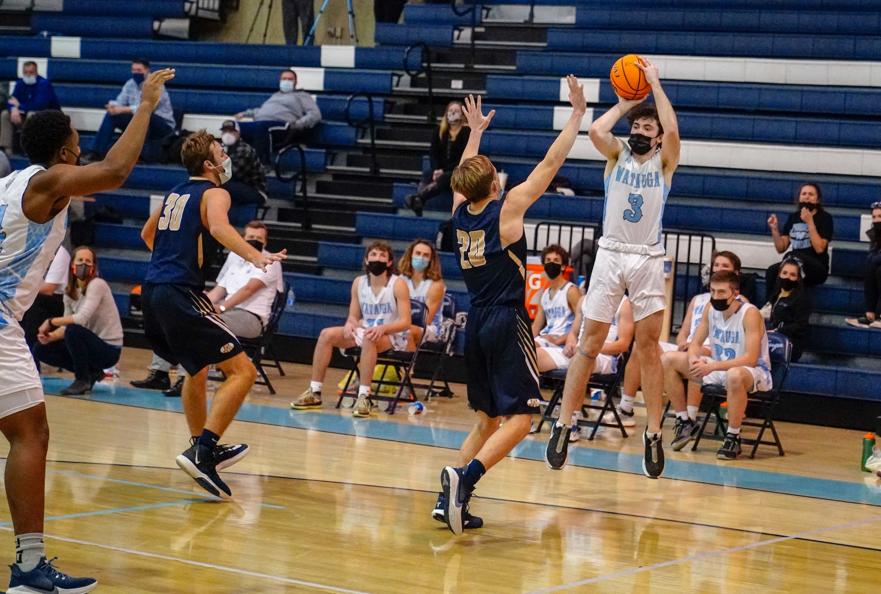 Watauga got double figure scoring from Bennett Ricker, who came off the bench to record a team-high 14 points on the night, and Ben Hale, who pulled down four rebounds while scoring 11 points. Hale hit 3-of-7 from beyond the arc.
Pioneer forward Tyler Ward at times seemed ever present, tying for team high honors with seven rebounds, including three on the offensive end to give the Pioneers valuable second chances. Watauga's other starting forward, Orlando Leono, also collected seven rebounds
SELECTED INDIVIDUAL STATS
ACHS — Evan Presnell (22 pts., 4 rebs., 4 asts., 4 stls.)
ACHS — Zach Herman (8 pts., 9 rebs.)
ACHS — Avery Cook (9 pts., 4 rebs., 3 asts., 1 stl)
WAT — Bennett Ricker (14 pts., 3 rebs, 1 ast)
WAT — Ben Hale (11 pts., 4 rebs., 2 asts.)
WAT — Orlando Leon (1 pt., 7 rebs.)