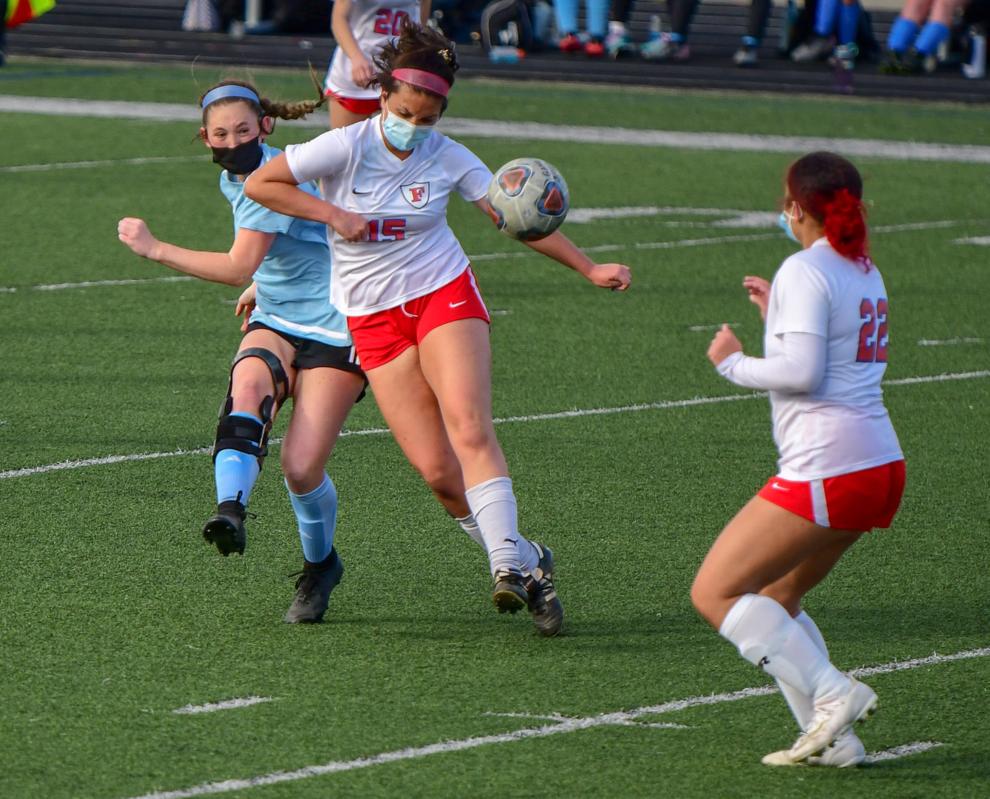 BOONE — With a little less than 14 minutes remaining in the first half, Watauga forward Katie Durham sliced a shot past the Freedom goalkeeper for the Northwestern Conference girls soccer match's first goal. Then with the wind at their backs in the second half, goals by Georgia Parker and Maya Nelson proved decisive in the Pioneers' 3-1 win at Jack Groce Stadium on March 24.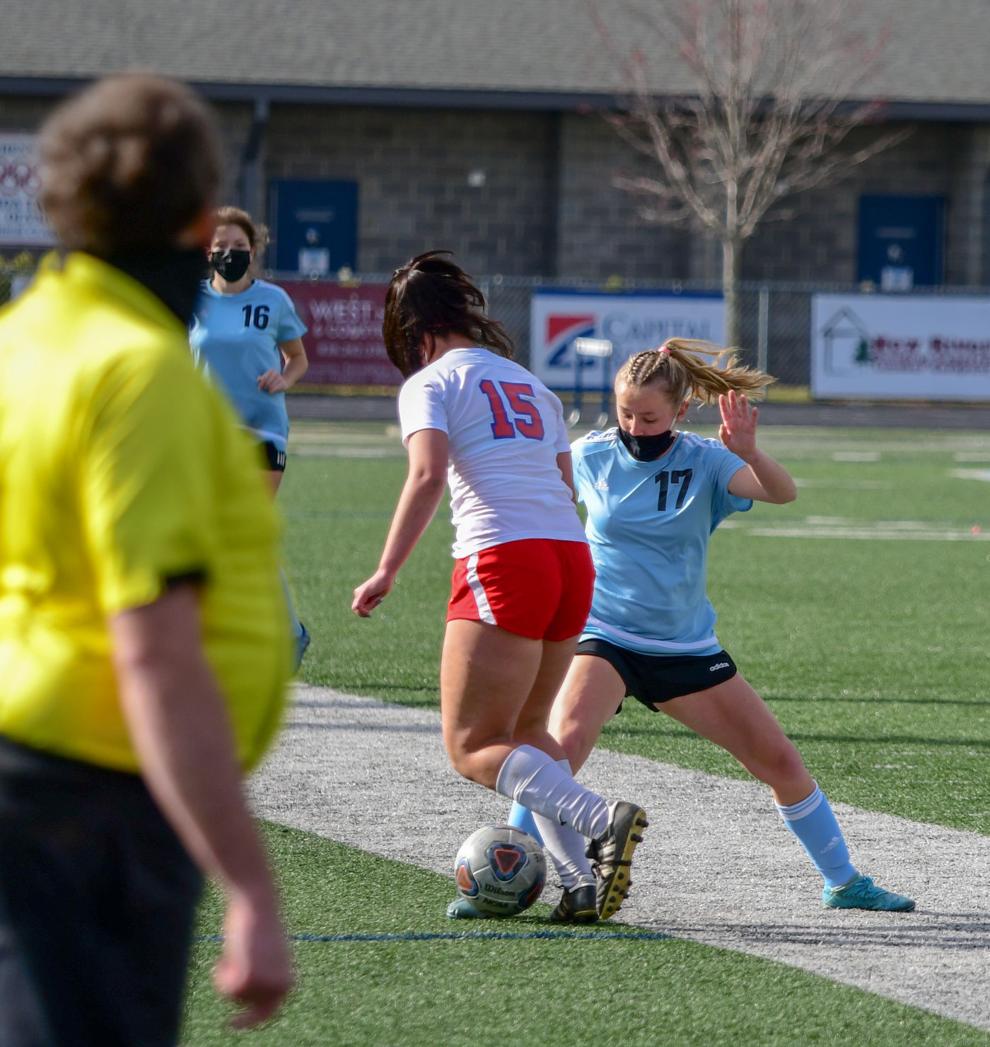 "Freedom played a very aggressive and physical style of soccer," said Watauga head coach Chris Tarnowski afterward. "That threw us off our game early on. I am proud of our girls for matching that physicality and holding their own throughout. We have a lot of new faces playing in several different positions this year, so it is going to take time for that chemistry to build and for them to learn each other's style of play."
Tarnowski said the team has been working hard in practice to improve and adapt. "We see their progress every game. I am very excited for this team because they have so much potential. When that potential is realized, it will make our Pioneers team quite the formidable force," Tarnowski said.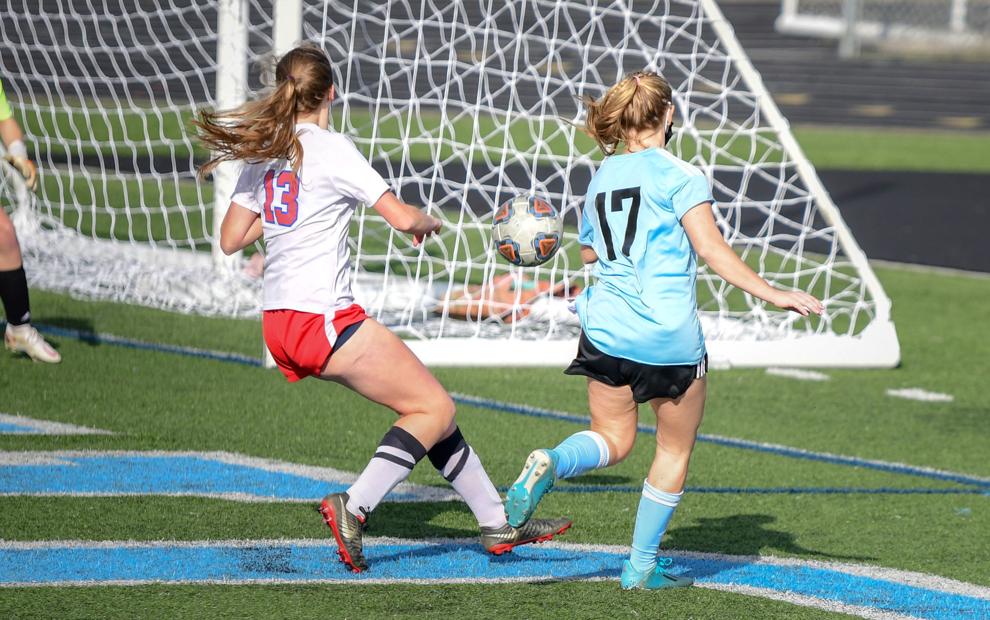 In the first half of Wednesday's tilt, a steady, sometimes strong gusting wind blowing from east to west proved troublesome for the host Pioneers. Nonetheless, as the first half wore on, Watauga increasingly was able to put pressure on the Patriot defenders. One- and two-touch passes kept Freedom off-balance and searching for the ball. On the few occasions where they try to launch a downfield attack of their own, Watauga's backline defenders were ever-present to forge counterattack opportunities.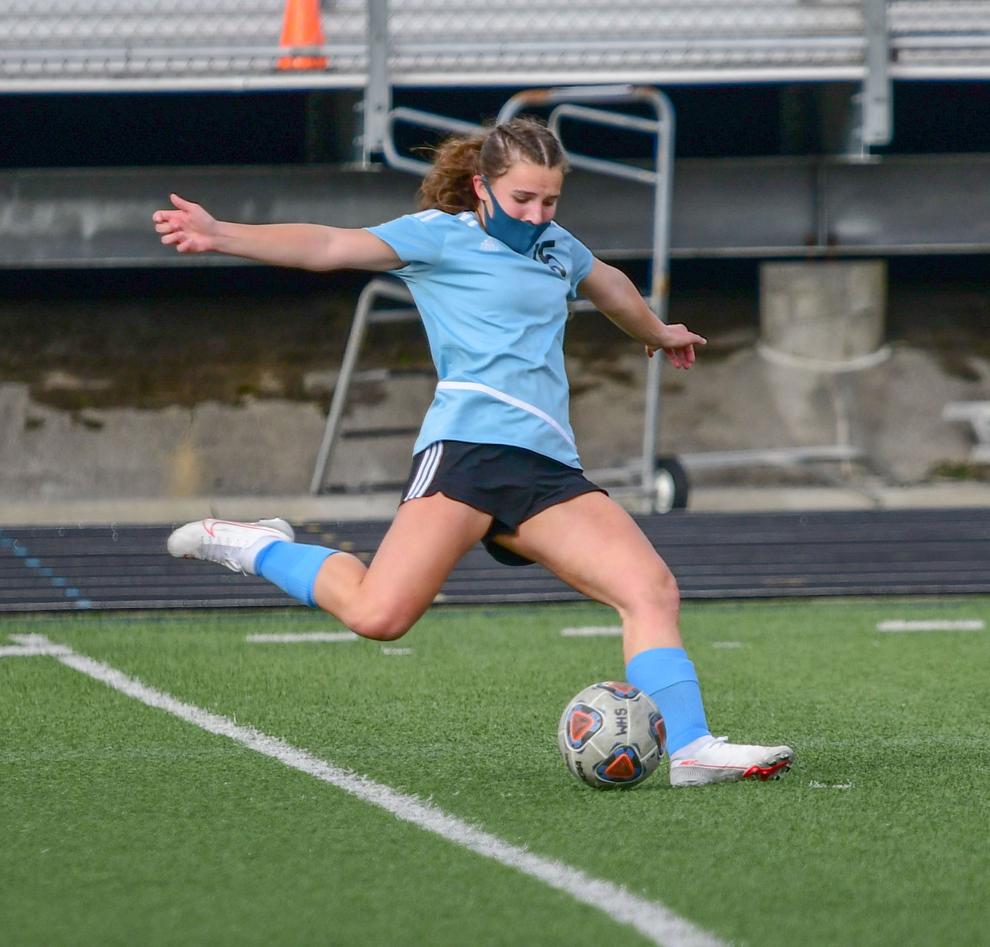 Inside of 14 minutes remaining in the first half, the speedy Durham — a Blowing Rock School alum — was able to maneuver past a Patriot fullback and dribble straight down the field, roughly 15 yards to the right of the net. As she approached the end line, she snapped off a crossing kick that scooted past the goalkeeper and into the far side of the net.
Now 3-1, the Pioneers have a week off before traveling to Taylorsville to face Alexander Central on Monday, April 5. At 1-3, the Cougars have given up 11 goals in the still young 2021 girls soccer season, while scoring one. ACHS's lone goal and victory came at the expense of 0-3 McDowell on March 17.