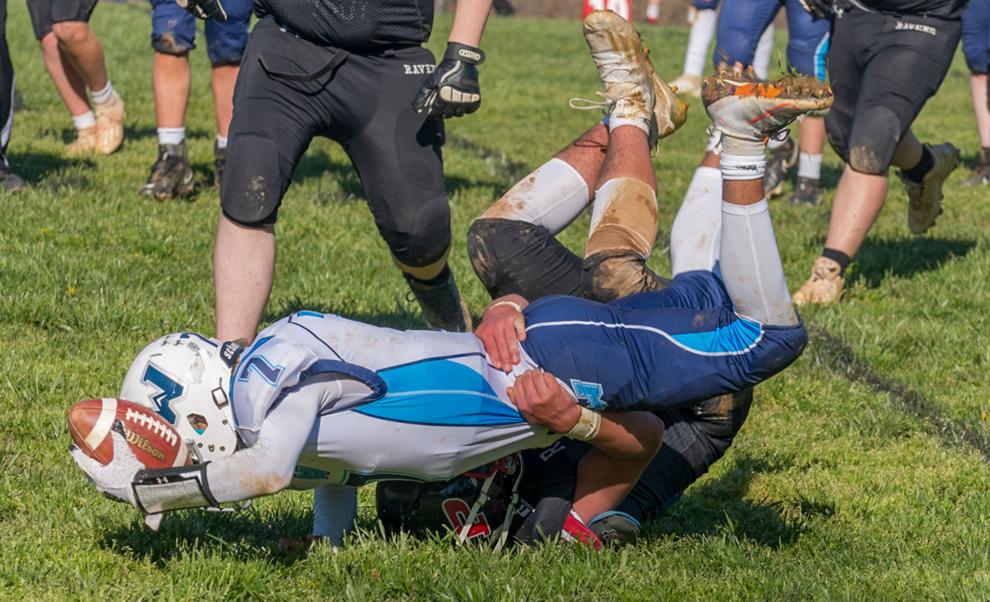 After working hard to salvage a middle school football season in a COVID-19 impacted year when nothing was "normal," Watauga head coach Michael Neff is justifiably proud of what the program accomplished. The team went undefeated, and not one game was played at home.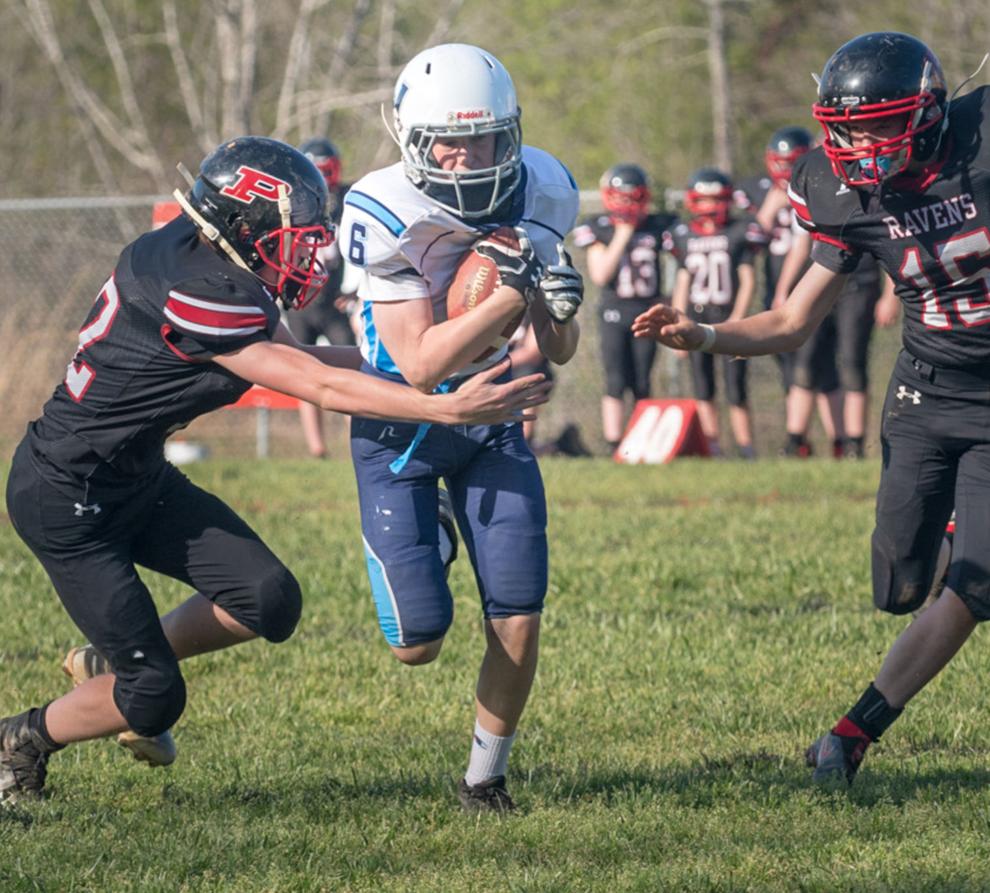 "We really have to give a lot of credit to the players who made the commitment last fall, carried it through into the winter months, and really also to the parents who supported them," said Neff after the team had played its fifth and final game, a convincing 35-14 win over Pilot Mountain in Surry County.
Practicing every day to gear up to a fall schedule that never happened, Neff had to scramble to find opponents in the abbreviated February and March season when North Carolina schools were finally allowed to play. Because of COVID-19 concerns, the league in which Watauga normally competes that covers Alexander and Caldwell counties, didn't invite the junior Pioneers back. Neff finally found a league that would accept Watauga as a member — as long as all of the games were in Surry County.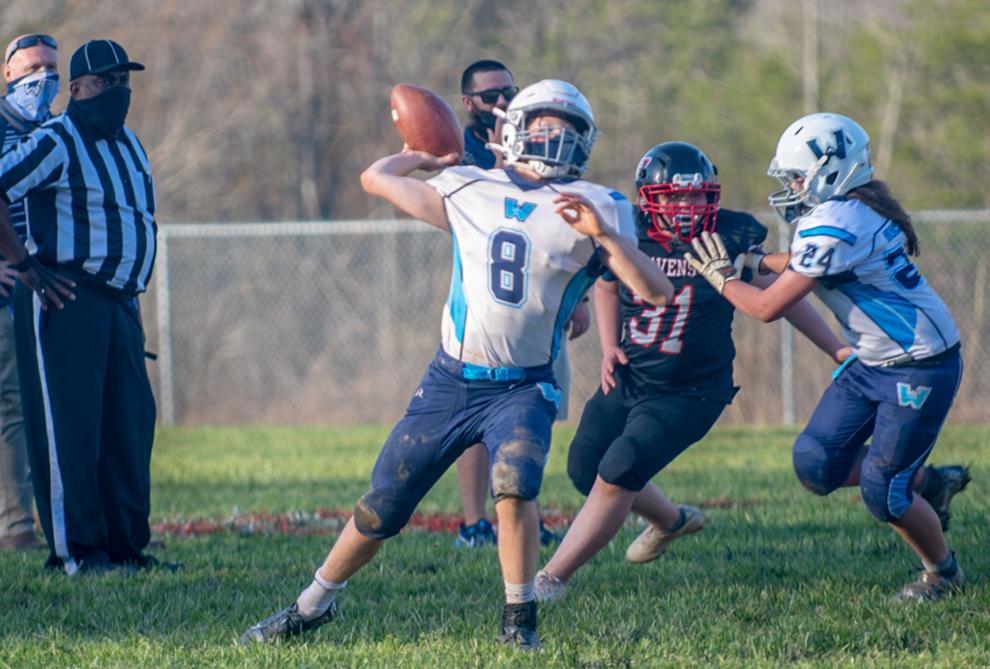 Neff, his assistant coaches, the players and a highly supportive group of parents took on the challenge of playing in five games, with all five being a minimum of 90 minutes away in travel time and expense, each way.
"I can't begin to tell you how much we appreciate these players and all of the parents for their dedication to this program," said Neff.
Players on the team represented every middle school in Watauga County except two — Blowing Rock and Mabel.
"Given the Watauga County geography alone, that is impressive," Neff said.
There were seven teams competing in the Surry County league — five schools from Surry County, plus Watauga and Elkin. Given that it is just 30-40 minutes down I-77 from Mt. Airy, the largest city in Surry County, Elkin was given the chance to host home games. At an hour and a half, minimum, Watauga was not. Looking at the schedule and results, it didn't matter even with all midweek games on Wednesdays.
March 3
Elkin at Chestnut Grove 0-6
North Surry at Central 24-7
Pilot Mountain at Mt. Airy 12-6
Watauga at Southeastern 28-0
March 10
Chestnut Grove at Southeastern 38-0
Central at Mt. Airy 14-28
Watauga at North Surry 40-24
Pilot Mountain at Elkin 38-28
March 17 (Surry County Spring Break)
Watauga at Chestnut Grove 16-8
Pilot Mountain at Starmount 6-12
March 20
Mt. Airy at Southeastern Cancelled
March 24
Pilot Mountain at Chestnut Grove 15-18
Elkin at Mt. Airy 0-6
Watauga at Central 43-6
North Surry at Southeastern 50-20
March 31
Southeastern at Elkin 0-19
Chestnut Grove at Central 24-16
Mt. Airy at North Surry 0-6
Watauga at Pilot Mountain 35-14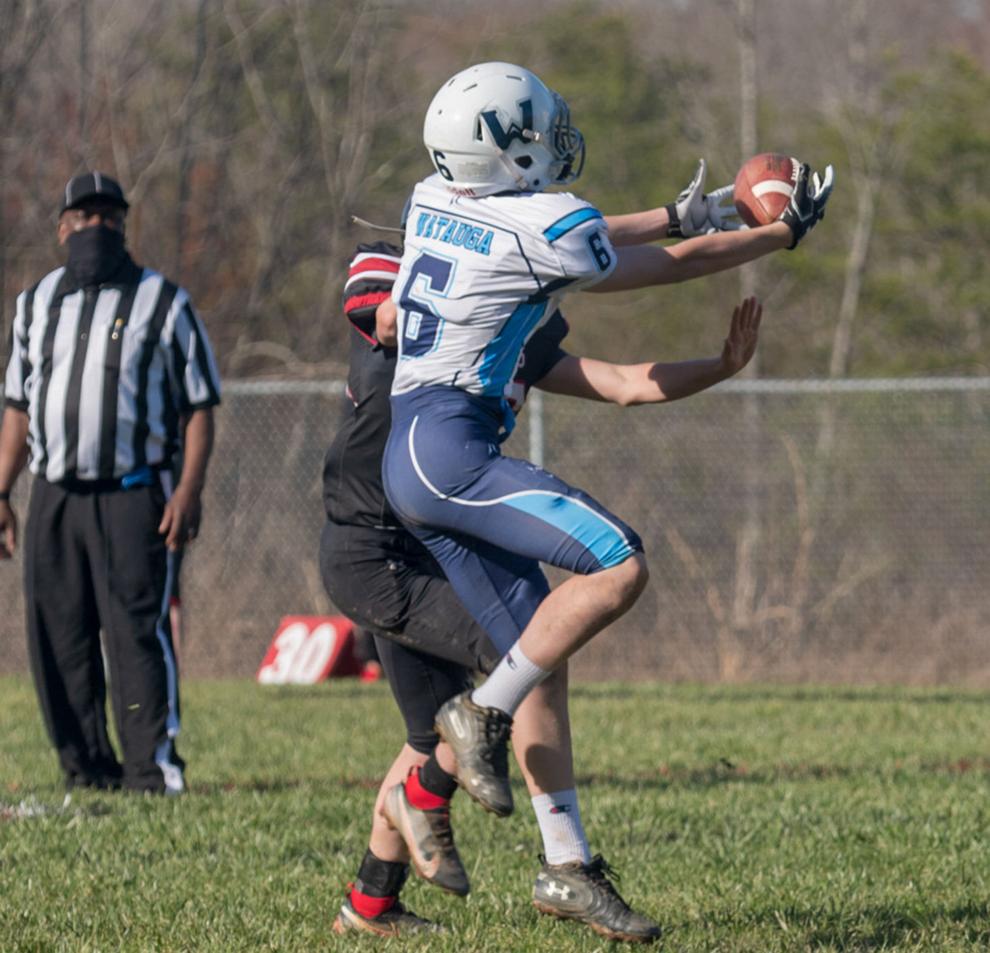 "Mike Neff has done a tremendous job in creating and coordinating a true feeder program for our Watauga High School team," said the senior Pioneers' head coach Ryan Habich. "Because they run much of the same basic offensive schemes, the middle school players are coming to the high school much better equipped to play junior varsity, where we develop them even more, and then onto the varsity squad. A lot of middle school programs around the state just want to do their own thing, but Mike's commitment to training his players in the Watauga way of playing allows the young student athletes to make a seamless transition to high school."
The disruptions of COVID-19 were not lost on Habich, either.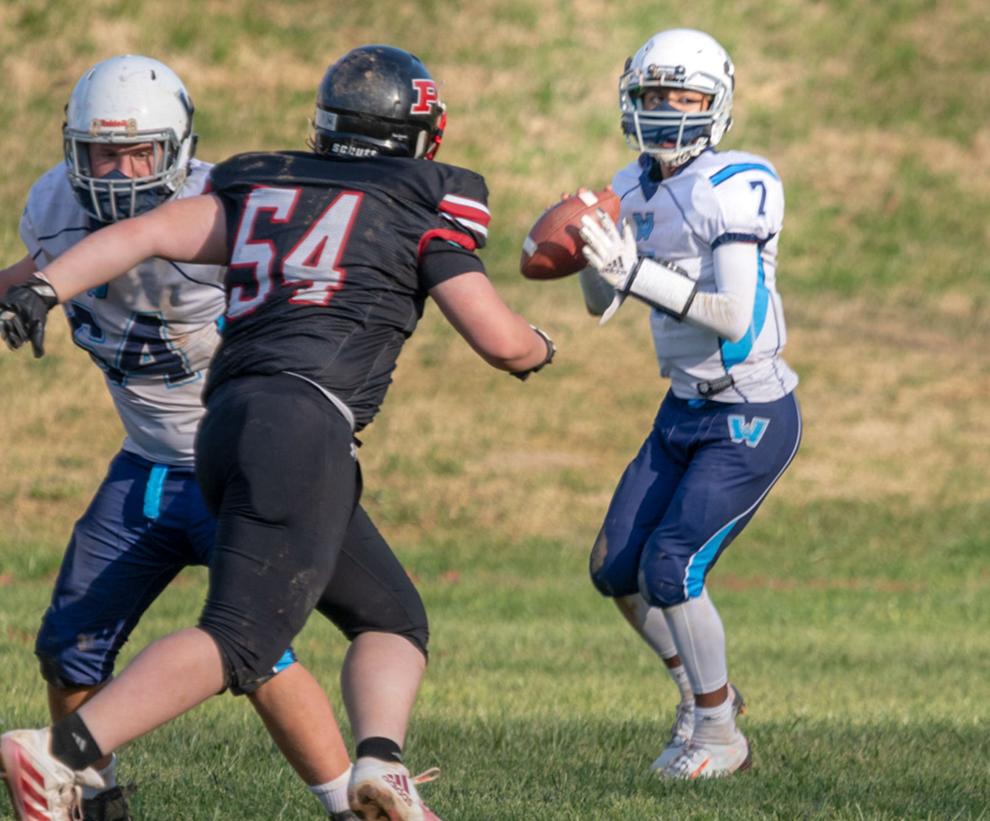 "Just like I feel we were blessed to be able to play high school football this spring and give our seniors their final year before going on to college, the middle school being able to play even an abbreviated season is special. It gives their eighth graders a chance to play and develop one more year before entering high school. That makes the work Mike did to get this schedule of games so much more important, even with the adversity of having to travel to every game," Habich said.
The Watauga District Middle School football roster includes: Josh Adams, Anthony Alcaraz, Jonathan Bouboulis, J T Cook, Caleb Dewey, Luke Edmisten, Trathan Gragg, Kees Greene, Maddox Greene, Alex Gremmell, Everett Gryder, Carson Gunnell-Beck, Matthew Habich, Cameron Hall, Eli Hartley, Jacob Hicks, Kaden Homeier, Seth Hunter, Clayo Kulczyk, Patrick Mellon, Mike Menchu-Yax, Chance Miller, Sawyer Powell, Noah Powell, Josiah Railey, Callan Riordan, Joe Rowan, Landon Smith, Crue Stoddard, Ryder Sullivan, Nick Tummire, Julian Woolridge and Dillon Zaragoza.