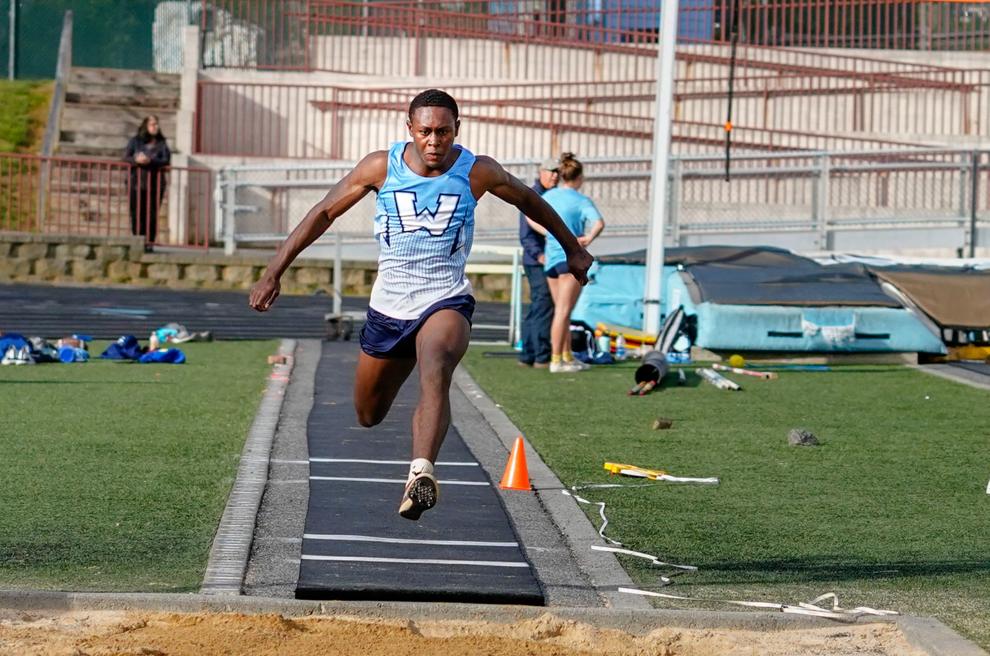 BOONE — While Alexander Central closely matched Watauga in the sprints and relays, and outdid the Pioneers in the field events, the visitors from Taylorsville fell well behind their hosts in the distance and hurdles events. Ashe County was a distant third.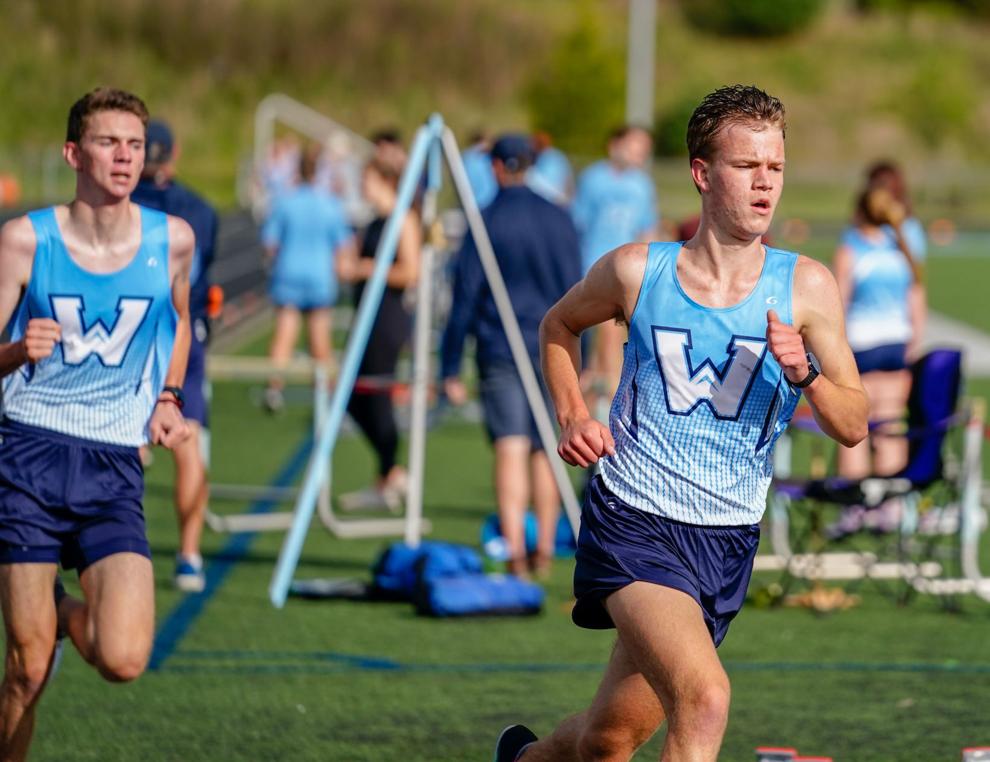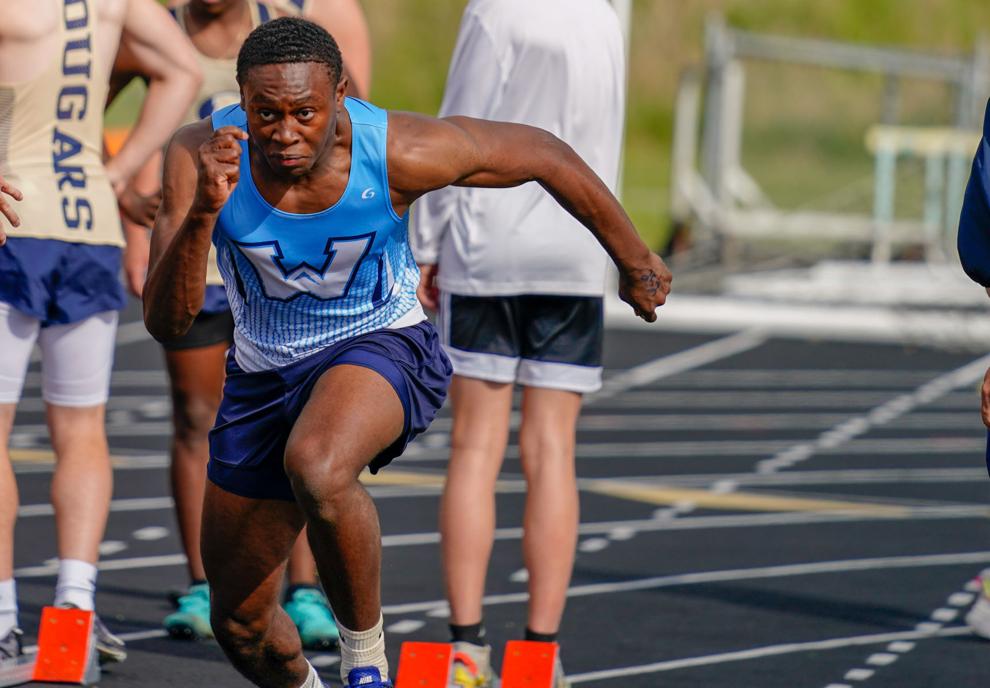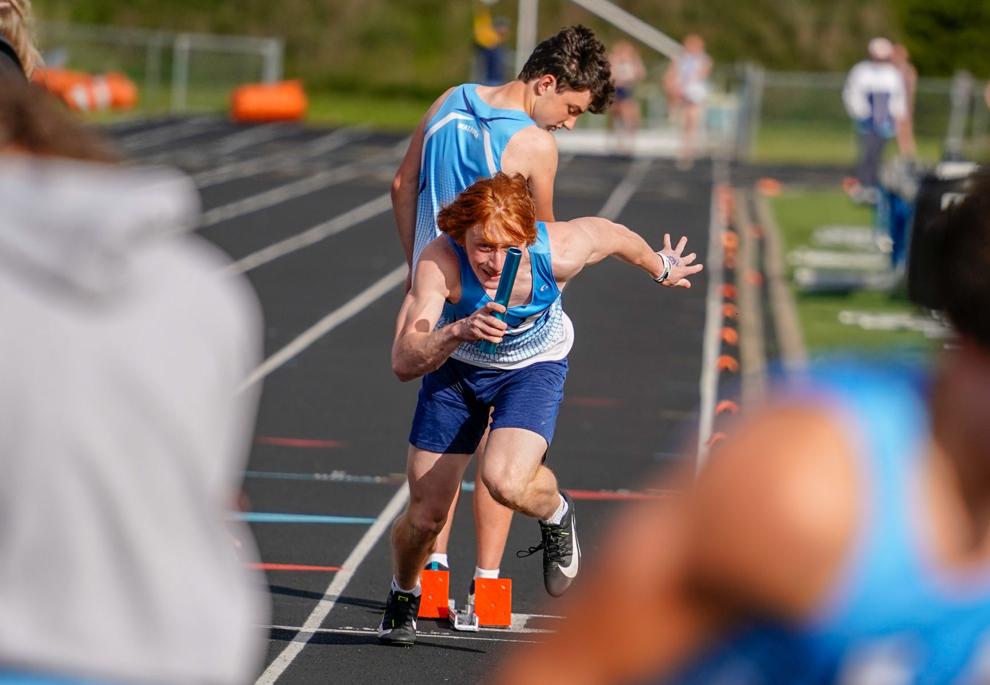 Team Scores
— [1] Watauga 95, [2] Alexander Central 66, [3] Ashe County 14.
4x800 Relay
— [1] Alexander Central 9:34.93, [2] Watauga 9:46.97
110 Meter Hurdles
— It wasn't even close with Watauga sophomore Davis Hunt outclassing the field in 16.55. Watauga freshman Jace Berke was second in 21.32.
100 Meter Dash
— With 18 runners competing, it was a full field run in three heats. Kobe Burns (11.61) of Alexander Central prevailed, followed by teammate Daniel Morgan and Watauga's Orlando Leon both timed in 11.97. Fellow Pioneer Trey Thompson was a fraction behind in fourth, 12.01.
4x200 Meter Relay
— [1] Watauga 1:41.05, [2] Alexander Central 1:42.01, [3] Ashe County 1:45.78.
1600 Meter Run
— Watauga's Rien Freeman (4:54.91) kept the proverbial pedal to the metal in running away from a nearly all-Watauga field of 14 runners. Asa Markus faded to 5:01.30 to finish second, with Micah Rushin third in 5:06.74.
4x100 Meter Relay
— 1] Alexander Central 44.74, [2] Watauga 46.26, [3] Ashe County 46.75.
400 Meter Dash
— Alexander Central's Evan Presnell was the clear winner in 53.46. Watauga junior Eli Lyons came in second, 56.19, followed by Pioneer senior Mark Mellon in 58.26.
300 Meter Hurdles
— Watauga super sophomore Davis Hunt won with room to spare in 44.62, almost four seconds ahead of teammate Carlton Horine (48.22) and some seven seconds ahead of Alexander Central junior Landon Wike (51.33).
800 Meter Run
— For Ashe County, it was a 1-2-3 sweep by sophomore Noah Farmer (2:21.47), Neil Pate (2:22.04) and Josh Roten (2:23.45). Alexander Central's Culver Holland was fourth in 2:24.17.
200 Meter Run
— Four Watauga runners took to the starting line and sophomore Cooper Bleakley finished first in 26.17, followed by Eli Lyons (26.31), Creed Casnen (27.62) and Aidan Styron (27.99).
3200 Meter Run
— Another all-Watauga affair with junior Ethan Cannon (11:30.50) finishing almost 10 seconds ahead of Hastings Holt (11:40.17), Korbin Anderson (11:46.51), David Mims (11:48.72), Rien Freeman (11:51.04) and Wesley Coatney (12:17.61).
4x400 Relay
— Watauga was the only entry, posting a time of 4:07.18.
Long Jump
— Alexander Central's Lance Justice was first with a jump of 19-01.50, followed by Ashe County freshman Michael Acevedo (18-09.00) and Watauga's Trey Thompson (18-08.00).
Triple Jump
— Watauga's Trey Thompson was the only entry, but recorded a personal best of 39-01.00.
High Jump
— Alexander Central went 1-2 in the event, with sophomore Kellen Hartman (5-08.00) besting teammate Lance Justice (5-06.00). Sophomore Davis Hunt was Watauga's top finisher in third, 5-04.00. Pioneer sophomore Cole Horine captured fifth place (5-00.00).
Pole Vault
— Pioneer junior Henry Coatney was head and shoulders above the other vaulters, with a 13-00.00 performance. Nolan Heath of Alexander Central was second (10-06.00)
Shot Put
— Alexander Central senior Deyante Calhoun heaved the shot 41-06.50 to win the event, followed by Watauga sophomore Isaiah Shirley (35-11.50) and WHS freshman Luke Skirbinc (32-07.50).
Discus
— It was another 1-2 finish for the Cougars, as Alexander Central seniors Deyante Calhoun (100-10) and Isaiah Howell (96-03) earned the top spots. Watauga sophomore Jonathan Lutabingwa was third (93-07).