MARION – Now two matches into the second half of the COVID-19-shortened high school volleyball season, Watauga remained undefeated in Northwestern Conference play at 8-0 (8-1 overall) on Dec. 14 with a 3-0 win over McDowell (25-19, 25-18, 25-14).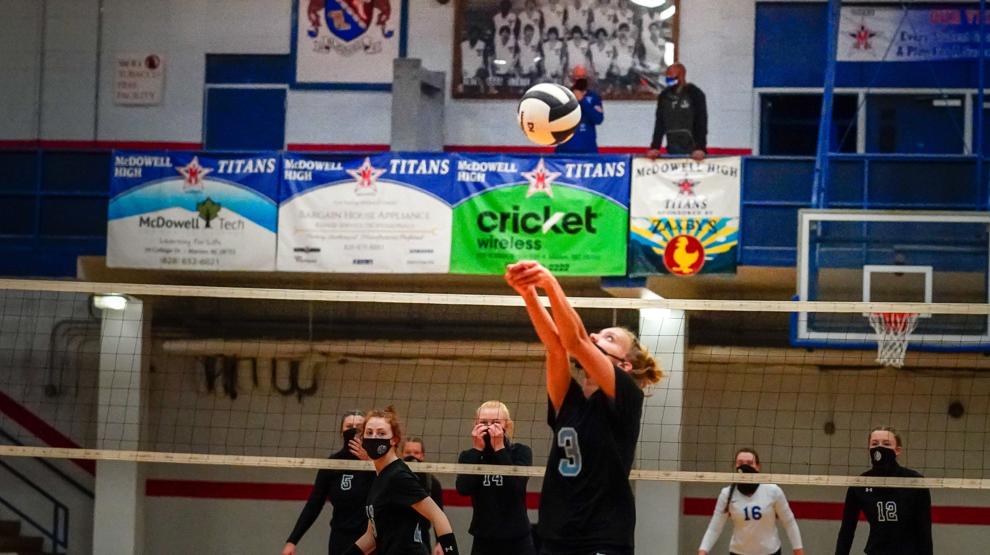 Like the Pioneers' last two opponents (Hickory and St. Stephens), the Titans proved worthy adversaries in scrappy play by hustling to the ball and managing to keep it in play.
McDowell's senior twin sisters, Jada and Jessica Cannon, were strong outside hitters when they got clean ball near the net, but Watauga's own formidable offensive strikers kept McDowell's back row off balance. The Titans were able to keep the ball in play with digs on brilliant effort, but getting the ball from a dig or serve reception to the designated setter was something else entirely, providing inconsistent opportunities for the Cannon twins.
Meanwhile, the Pioneers created a multitude of opportunities for their own outside hitters, the sophomore dynamic duo of Brooke Scheffler and Caroline Farthing, with eight and 11 kills, respectively.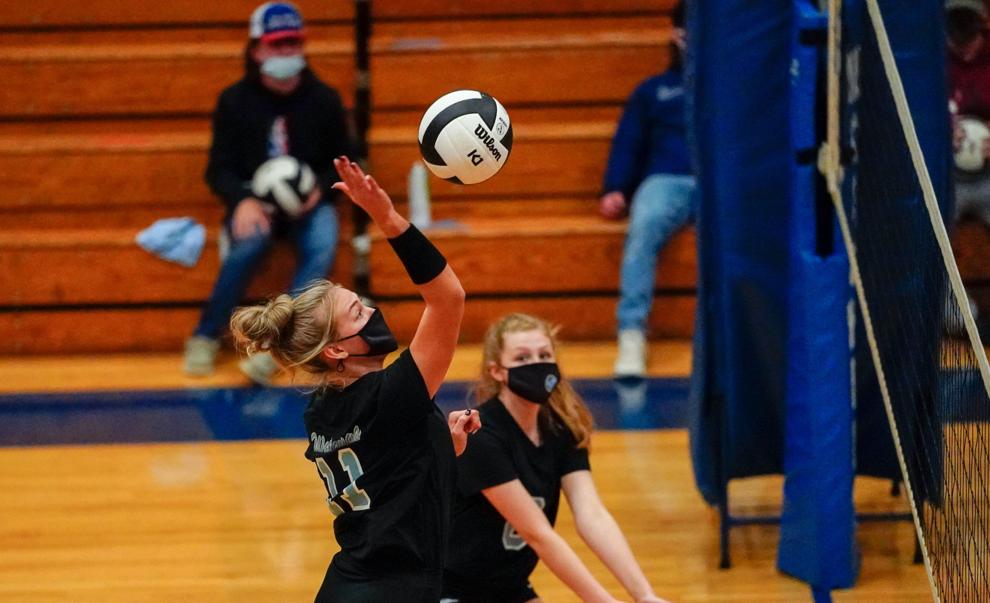 Tuesday also saw the return to action of designated setter Brelyn Sturgill, who split time in the position with fellow junior Megan Patton. If Sturgill had any rust after her layoff, it hardly showed. She recorded a team high 13 assists to go along with two kills. While Sturgill is the acknowledged starter at DS, Patton filled in seamlessly for the three matches her teammate was absent
Afterward, Pioneer head coach Kim Pryor said she was proud of her players for not letting a slow start unrail them.
"We didn't start well, but they fought hard to find a rhythm and eventually found it," Pryor said.
Farthing was complimentary of McDowell's scrappiness and ability to keep the ball in play, even off big hits by her, Scheffler and sophomore teammate Sadie Sharpe.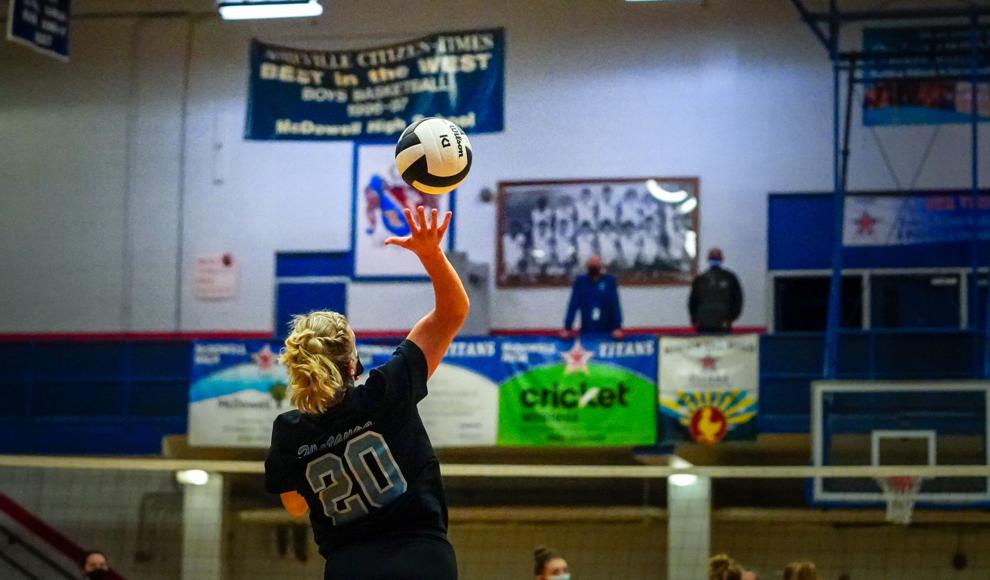 "Tonight's match was great because we got to use different combinations of players, including regular starters mixed in with our athletes coming off the bench," Farthing said. "We have a particularly strong bench this year, so it was good that everyone got a chance to play when it counted."
On her return, Sturgill acknowledged that it was "... great to be back. I liked those long rallies because you can feel the energy on both sides. You just know that both teams want it and that is fun."
Watauga's next opponent is Morganton-Freedom at 6 p.m. on Wednesday, Dec. 16, at home in Lentz Eggers Gym. After some time off for the Christmas holiday, they return to action on Tuesday, Dec. 29, a non-conference home match against Alexander Central. They end 2020 with a Dec. 30 hosting of South Caldwell, then close out the regular season with a Jan. 4 tilt at Alexander Central and home on Jan. 6 against Hickory.
Brelyn Sturgill: 13 assists, 2 kills
Caroline Farthing: 11 kills, 11 digs
Brooke Scheffler: 8 kills, 13 digs
The Pioneers junior varsity also swept their Titan counterparts in the curtain raiser, 2-0: 25-20, 25-17. Key performers included Cam Norris (12 assists), Angela Claire Henderson (6 kills) and Maggie Combs (8 kills, 4 digs).