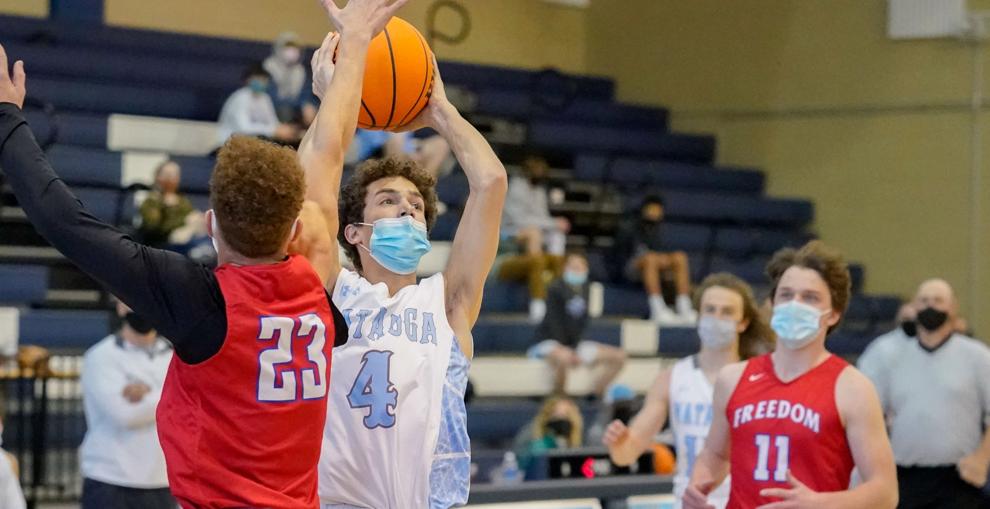 BOONE — After falling behind by more than 20 points in the third quarter against Freedom in Lentz Eggers Gym Friday night, Feb. 19, Watauga rallied to close within five points midway through the fourth period. Unfortunately, that was as close as the Pioneers got before the Patriots regained momentum and won, 80-66.
It might well have been called Pritchard Night, because not only did Freedom's Daylin Pritchard and Zayden Pritchard combine for five 3-pointers, they poured in 26 and 10 points, respectively, while teammate Que Rice added 24.
Bennett Ricker and Jonah Martin tallied 21 and 13 points, respectively, to earn team-high scoring honors for Watauga.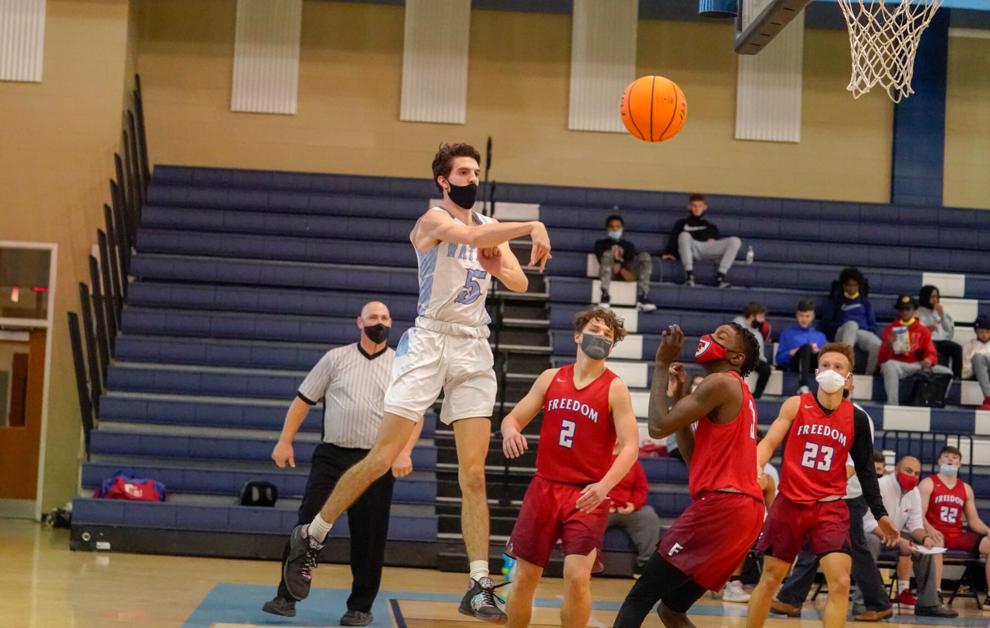 After the last game of the 2020-21 season, Watauga falls to 3-9 overall and 2-9 in Northwestern Conference play.
Against the Pioneers, Freedom did not look like the young, mediocre team the Patriots' record suggests, now 4-4 overall and 4-3 in NWC play.
If there is a silver lining in the abrupt end to the Pioneers' basketball season, it is that the student athletes who also play football, such as Isaiah Shirley and Orlando Leon, can now focus on their gridiron activities without worrying about an extended basketball commitment through the state championship tournament.