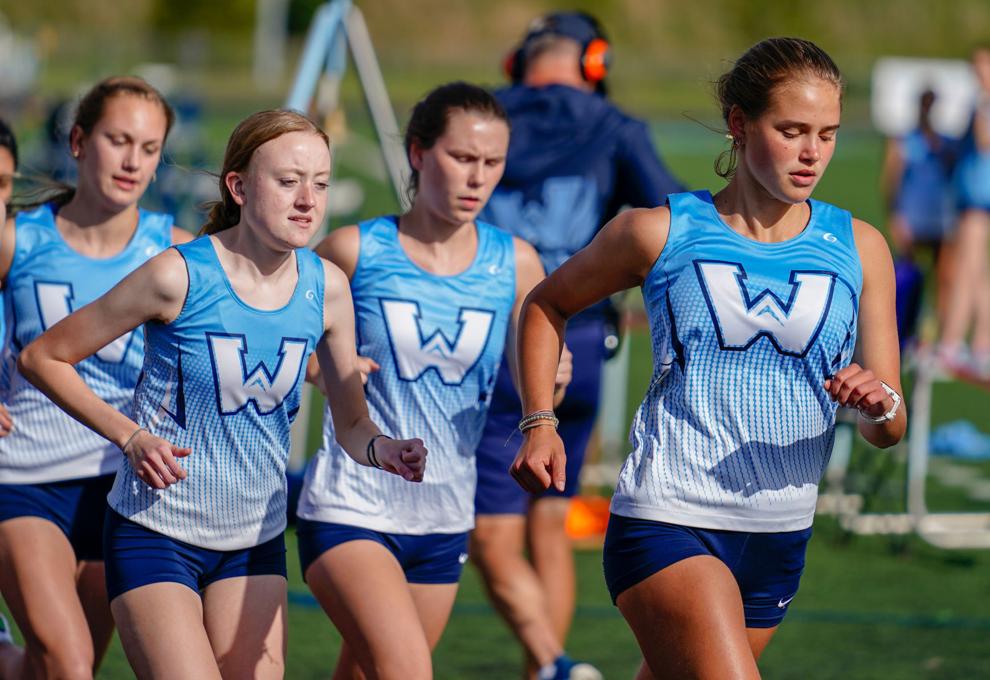 BOONE — With particularly strong performances in the sprints, distance runs, relays and jumping events, Watauga girls track and field dominated the May 10 tri-meet vs. Alexander Central and Ashe County at Jack Groce Stadium.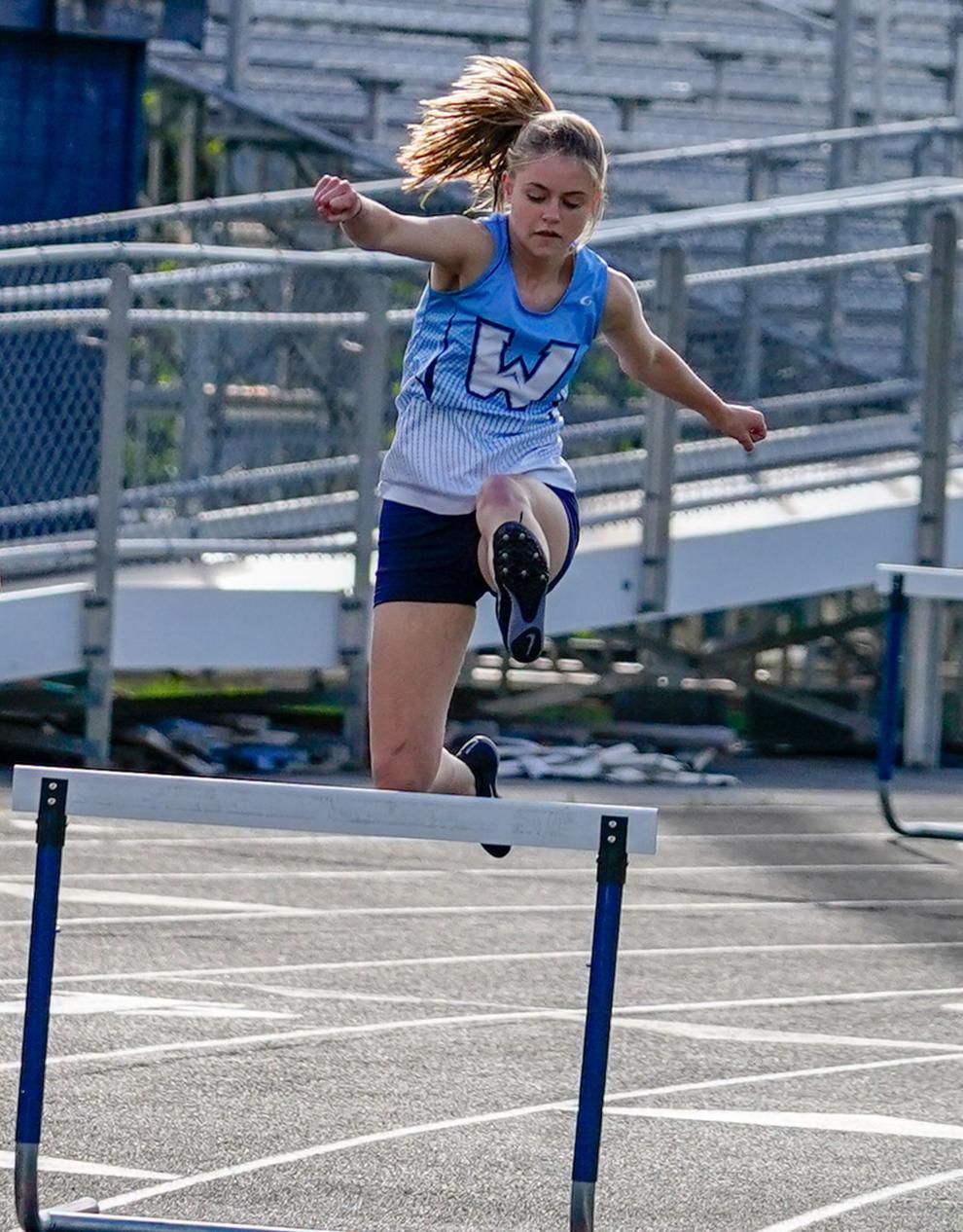 Highlights
Team Scores
— [1] Watauga 106, [2] Alexander Central 42, [3] Ashe County 33.
4x800 Relay
— With a time of 11:31.62, Watauga finished a full minute ahead of Alexander Central (12:34.59).
100 Meter Dash
— Alexander Central's Layna West won the event in 13.66, while Ashe County freshman Emmi Cheek finished second in 13.78. Watauga freshman Olivia Kop was the Pioneers' top finisher, in third (14.04), while Pioneer sophomore Faith Watson picked up a team point in fourth (14.20).
4x200 Meter Relay
— [1] Watauga A (1:56.92), [2] Ashe County A (1:59.20).
1600 Meter Run
— Pioneer cross country stalwart Sidra Miller paced the all-Watauga field, falling back to push her teammates. Virginia St. Clair placed first with a time of 5:52.43, while Miller finished second in 5:58.24. Freshman Rachel Cathey was a respectable third in 6:04.98, followed by Sophie Beach (6:12.32 and sophomore Caroline Beach-Verhey (6:18.52).
4x100 Relay
— [1] Watauga 54.59, [2] Alexander Central 54.78, Ashe County 55.03.
400 Meter Dash
— Watauga freshman Madison Combs finished well ahead of second place finisher, teammate Sullivan McAuley (1:14.29), also well ahead of Alexander Central's duo of Moriah Teague (1:19.33) and Erin Justice (1:21.16).
300 Meter Hurdles
— Ashe County freshman Katlyn French (52.35) closed fast to edge Watauga senior Kendall Reece (52:52) by less than two-tenths of a second.
800 Meter Run
— Watauga freshman Brianna Anderson (2:41.40) was more than nine seconds faster over this distance than her teammate and second place finisher, Moriah Bollman (2:50.74). Another Pioneer freshman, Ellary Smith (2:56.90) was third.
200 Meter Dash
— Pioneer freshman Madison Combs continued to shine in the sprints, finishing first in 28.81, followed by Ashe County freshman Katlyn French (29.29) and the Huskies' Maggie Powers (30.15).
3200 Meter Run
— Another all-Watauga affair with Sidra Miller coming back after her earlier 1600 "breeze" to finish first is this one, in 12:32.72. Sophie Beach was second in 12:40.23, and Rachel Cathey third in 12:40.24, just an eyelash behind.
Long Jump
— Kate Dailey of Watauga bested the field with a leap of 15-06.00, while Alexander Central freshman Hallie Jarrett was second in 14-11.00. Watauga sophomore Faith Watson was a close third in 14-08.00.
Triple Jump
— Alexander Central's Aysha Early finished atop the field (30-05.50), followed by Ashe County' Jezik Martinez (29-11.00) and Watauga's Faith Watson (28-11.50) and Lydia Rothrock (28-08.00).
High Jump
— Kaley McDaniel of Alexander Central captured top honors at 4-08.00. Watauga freshmen Raelin Nolan and Emma Martin tied for second, with jumps of 4-06.00.
Pole Vault
— Watauga senior Ella Nelsen (10-06.00) and Sarah Goode (10-00.00) went 1-2.
Shot Put
— Alysha Early of Alexander Central outdistanced a crowded field with a heave of 31-05.50. Watauga's Olivia Burroughs was second (26-07.00).
Discus
— Watauga freshman Olivia Burroughs (86-06) threw roughly 17 feet farther than second place finisher Myla Ratchford (69-05) of Alexander Central. Watauga senior Isabelle Temple was third (65-09).