BOONE — What started out as a tight, battle royale, with Watauga and Freedom tied 13-13 at the end of the first quarter, suddenly erupted into a one-sided demolition Feb. 16 at Lentz-Eggers Gym.
The visiting Patriots used a barrage of three-pointers and far too many turnovers by the host Pioneers to break the game open in the second and third periods en route to a dominating 66-48 Northwestern Conference win.
Freedom's Denisha Hemphill whistled the nets for a game-high 24 points, including three from long distance. Teammate Christina Rhone added 16, including four shots from behind the arc that found nothing but net.
Senior power forward Chelsi Hodges led the Pioneers with 16 points, including two 3-pointers. Point guard Charlotte Torgerson was also in double figures with 13 points, including three shots from long range.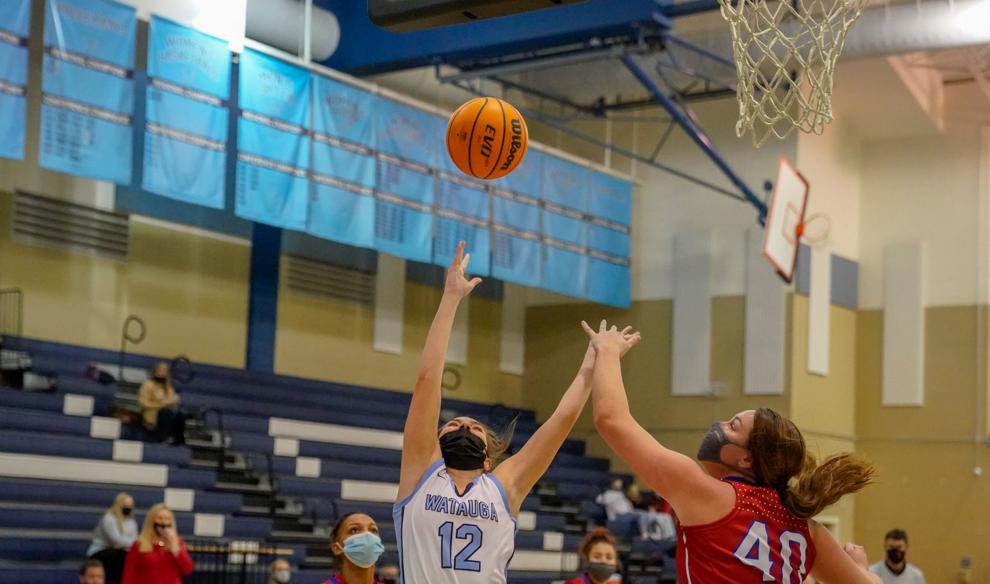 Although Watauga took the lead, 20-19, early in the second period, it was short-lived glory. For the rest of the game it seemed that Freedom could do no wrong, deftly moving the ball around the perimeter before attacking the basket on offense and playing disruptive defense.
That said, much of the Pioneers' troubles came of their own doing, including several unwise passes when putting the ball into play from out of bounds, as well as dribbling miscues.
At that time, the team was 1-10 overall and 1-8 in conference play; Watauga then traveled to Hickory on Wednesday, Feb. 17, and lost to the Red Tornadoes.