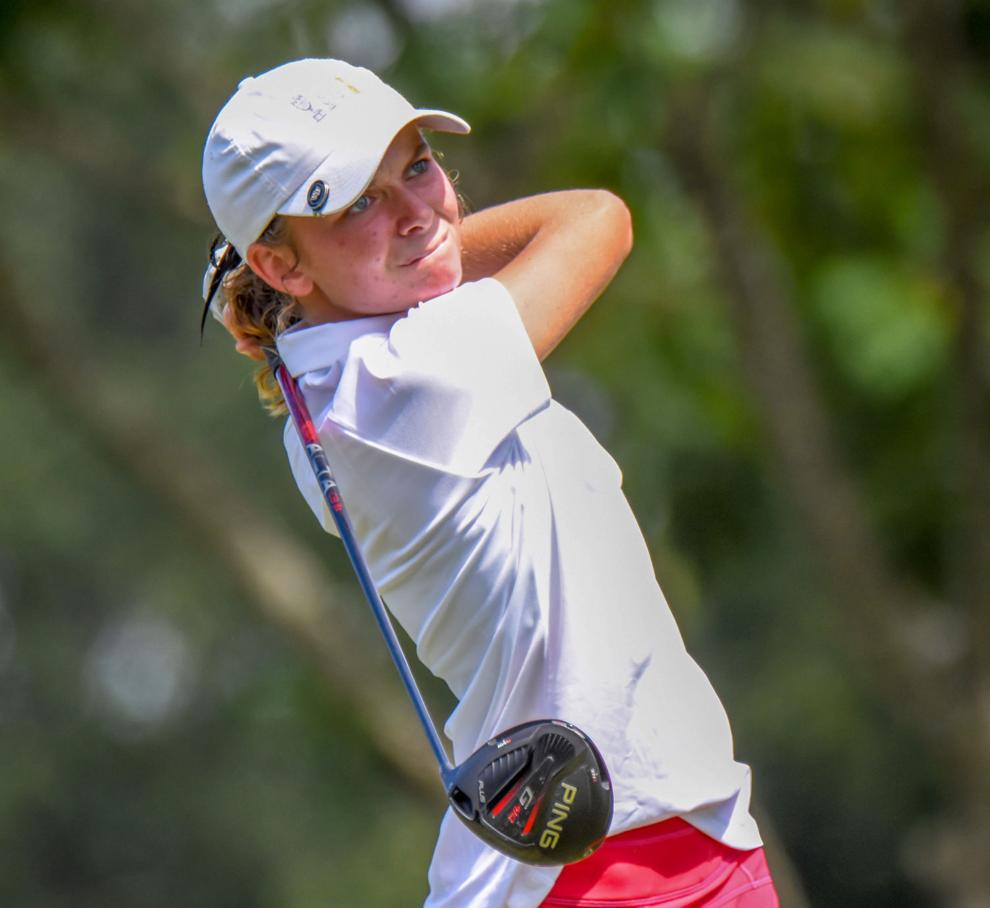 WINSTON-SALEM — If at first you don't succeed, try, try again. And if you come really close, try even harder.
Those could well be words of wisdom voiced through the experience of young Macy Pate, a former High Country resident whose father, Chris Pate, was the town of Blowing Rock's talented landscape designer for several years.
Macy Pate started playing golf when she was eight years old. Only about a year later, in the 9- and 10-year-old age bracket, as runner-up in her qualifying event, she came very close to representing the Middle Atlantic region as a national finalist in the Drive, Chip & Putt competition at Augusta National Golf Club the Sunday before the Master Tournament in Augusta, Ga.
She also finished near the top in subsequent years but, in 2019, she finally qualified for the 2020 event — only to have it postponed for a year because of COVID-19 and the pandemic. Now as a 15-year-old, she will be competing in the DC&P Nationals at Augusta on Sunday, April 4, the weekend before the iconic Masters Tournament.
"For a 15-year-old golfer it doesn't get any better than being among the nation's top 10 players of your gender and age competing in Drive, Chip & Putt at Augusta National the Sunday before the Masters, and on national TV," said Tom Adams, the golf pro at Boone Golf Club where Pate was a frequent player as she developed her skills. "For a 15-year-old, this is the pinnacle."
Adams said Pate is an "exceptional young talent."
"Perhaps the most impressive thing other than her physical skills is how hard she works at it, the hours upon hours of practice that she puts in and how focused she is, mentally, in honing her craft," Adams said. "Macy is special and I am proud to know her and honored that our paths crossed because of this great game of golf."
Older duffers will be impressed, or perhaps embarrassed, when they hear about Pate's best scores playing golf at such a young age. She has carded a 33 for nine holes, and fired a 67 for 18 holes. Her handicap is listed as about even par at 0.8.
At least in Pate's case, the mission of Drive, Chip & Putt appears to be succeeding. She is having fun and getting better each year.
Founded in 2013, Drive, Chip & Putt is a joint initiative of the Masters Tournament, the U.S. Golf Association and The PGA of America to develop junior golfers. The initiative aims to grow the game by focusing on the three fundamental skills employed in the play of golf: driving, chipping and putting.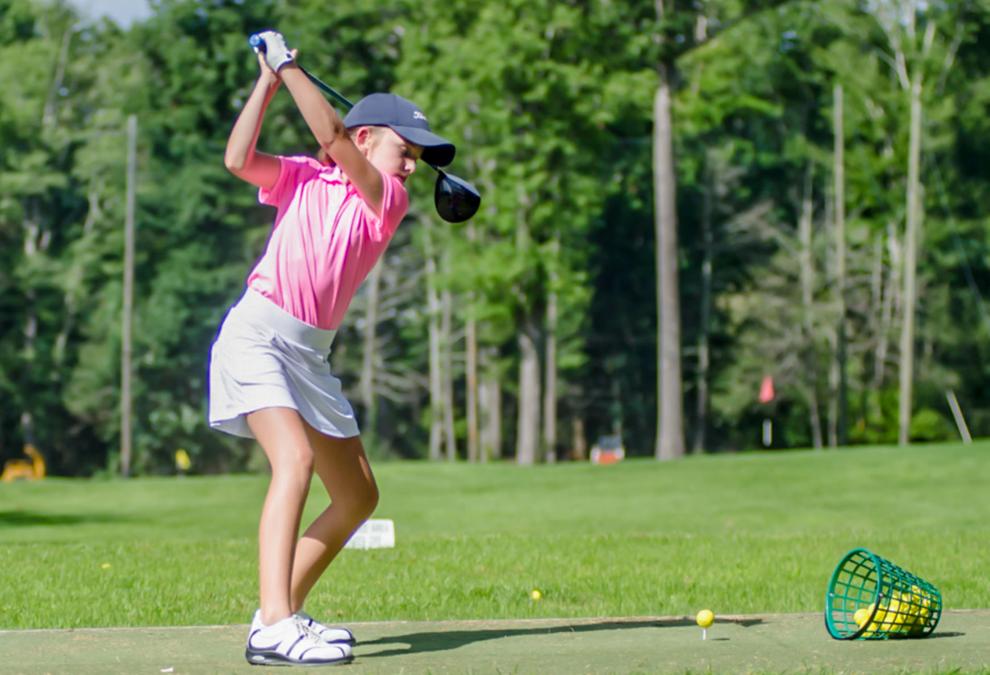 "By tapping into the creative and competitive spirit of girls and boys ages 7-15, "Drive, Chip & Putt provides aspiring junior golfers an opportunity to play with their peers in qualifiers around the country," explains the event website. "Participants who advance through local, sub-regional and regional qualifying in each age and gender category earn a place in the National Finals, which is conducted at Augusta National Golf Club the Sunday before the Masters Tournament and is broadcast live by Golf Channel."
Try, try and try again. In 2016, Pate almost made it to the DC&P National Finals as the runner-up in the qualifying tournament at Pinehurst. In 2017, she was fourth in the final qualifying tournament, also at Pinehurst and again not quite making it to Augusta. In 2018, Pate was runner-up at The Honors Course in Ooltewah, Tenn., a little east of Chattanooga. It was another near miss.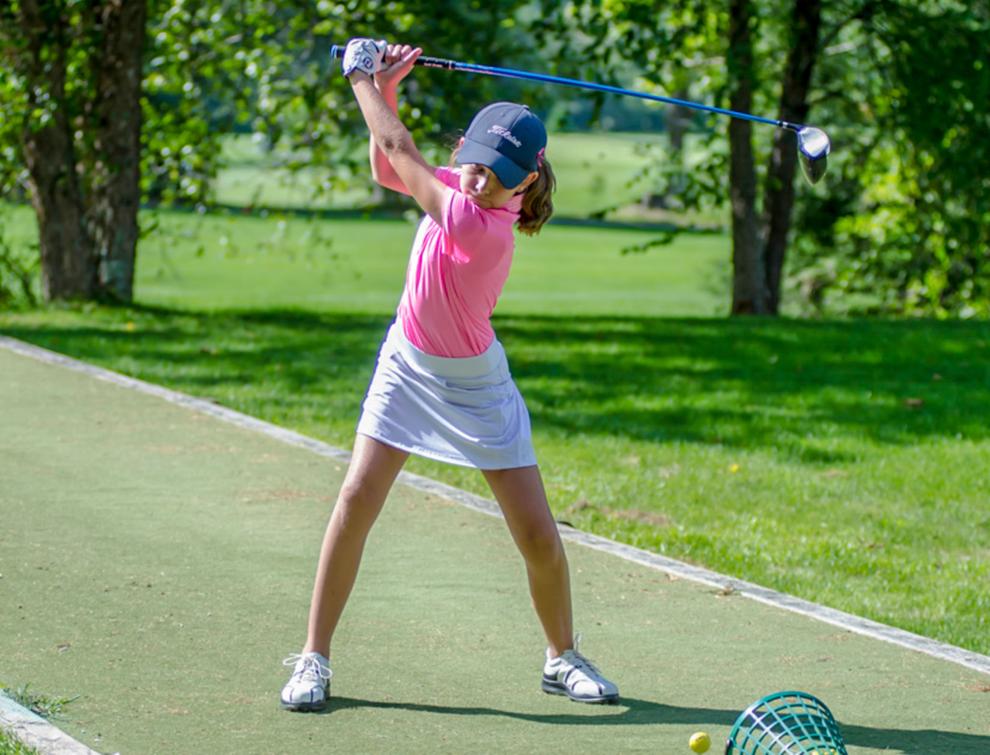 "Watching the last year's Drive, Chip & Putt National Finals made me want to try again, even though I had tried the previous four years," Pate said. "The fact that I was runner-up on two of those previous tries, I knew I could do it."
Finally, in 2019, her persistence and practice paid off. She was third at a local qualifying event at the Meadowbrook Country Club in Rutherfordton, allowing her to advance to the sub-regional qualifying event at Grandover Resort in Greensboro. She placed second in the sub-regional qualifying event, and qualified for the Regional Qualifying tournament at the Atlanta Athletic Club.
Drive, Chip & Putt organizers did not stage qualifying events in 2020 for the 2021 Nationals. Instead, they invited the pre-pandemic qualifiers from 2019 to finally get their shot at a big trophy and an opportunity to compete at Augusta. In the 14-15 age bracket, Pate will vie for top honors against nine other female qualifiers from across the country. The qualifiers and the regions they represent include:
MIDDLE ATLANTIC – Macy Pate, Winston-Salem, N.C.
GREAT LAKES – Kate Brody, Grand Blanc, Mich.
WEST – Sofina Firouzi, Rancho Santa Fe, Calif.
NORTHEAST – Samantha Galantini, West Orange, N.J.
NORTHWEST – Kasey Maralack, Snoqualmie, Wash.
MIDWEST – Ali Mulhall, Green River, Wyo.
UPPER MIDWEST – Ashleyjen Powell, Appleton, Wis.
SOUTHEAST – Analiese Raath, Lakeland, Fla.
SOUTH CENTRAL – Samantha Straight, Lewisville, Texas
EAST – Helen Yeung, Clarksville, Md.
Pate admits to being a little nervous going into the event, but feels confident that once she gets on the course the nerves will settle down and she will be able to do her thing.
"When I was 8 (years old)," she said, "my dad started taking me with him to a local 9-hole course, and I fell in love with the game."
With the family's move to Winston-Salem, she lists her home course today as Maple Chase Golf & Country Club. Before the move, while living in the High Country, she spent a lot of her golf hours at her former home course, Boone Golf Club. She had several opportunities to play at Boone with former PGA tour professional, Sam Adams, and club pro Tom Adams.
Pate has mixed feelings about her short game. When asked to list the three skills from strongest to weakest she said, "putting, driving, chipping."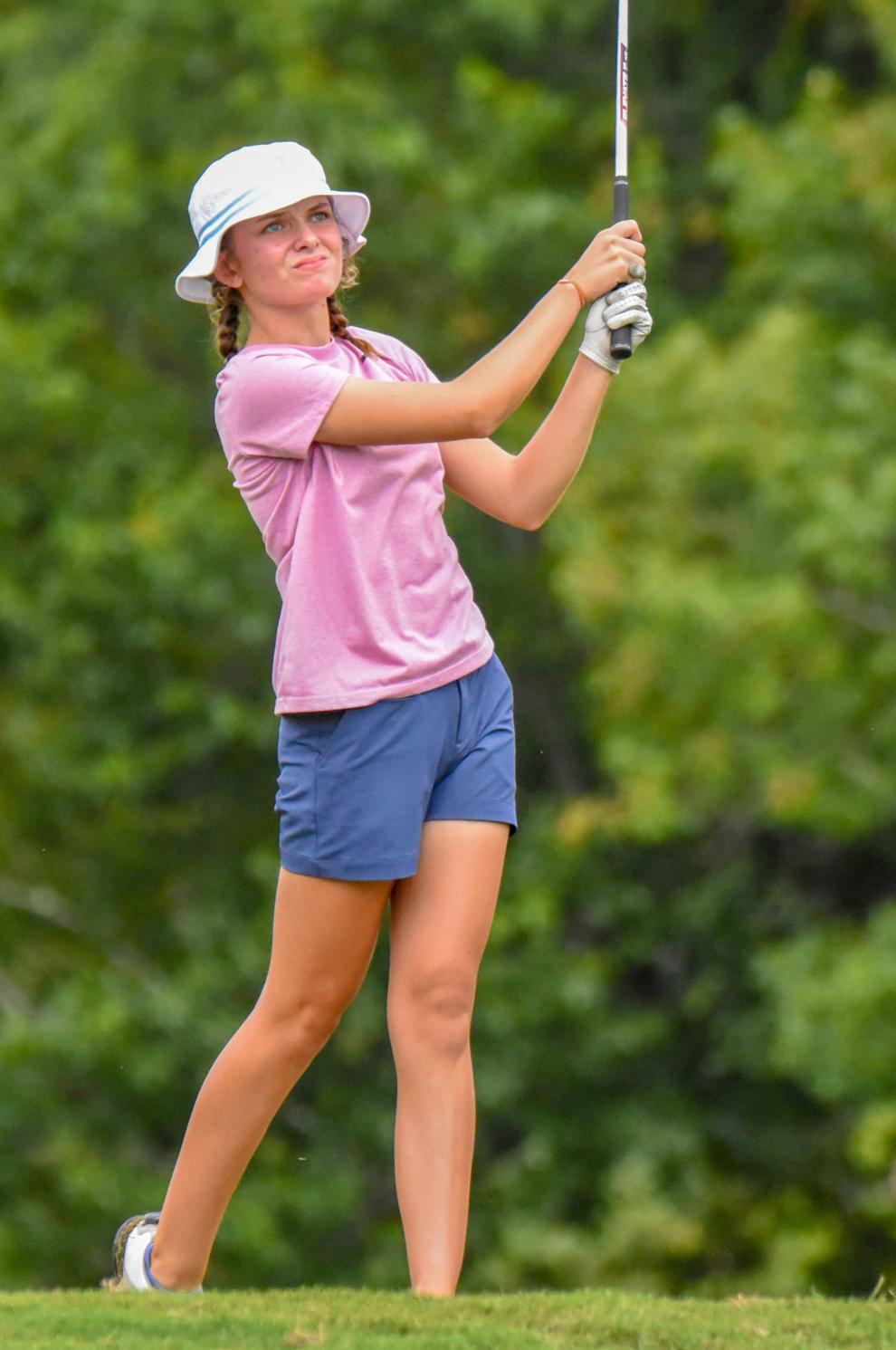 Nonetheless, both chipping and putting helped Pate punch her ticket to this year's Nationals.
"At Atlanta," she recalled, "I chipped in on my last chip, and I made the 15-foot putt and the 30-foot putt for a total of 70 points in putting. That was pretty memorable."
While Pate has fond memories of her days at Boone, she lists her favorite courses as Pinehurst No. 2, the Lonnie Poole Golf Course at North Carolina State University, and Pine Needles Golf Course.
As for her favorite club, she doesn't hesitate in saying, "Putter. He's my scoring club."
"The most difficult thing about golf is the mental aspect of the game," Pate said. "It takes such focus and concentration to play golf, along with the skill. Once you get your swing down, there is the mental factor of the game … My favorite thing about playing golf is how challenging it can be. No matter what kind of player you are, there are days that it is always a challenge. You are battling yourself, the weather, and the course."
While the television schedule has not yet been announced for April 4, in previous years the Golf Channel has broadcast Drive, Chip & Putt live from 8 a.m. to 1 p.m.