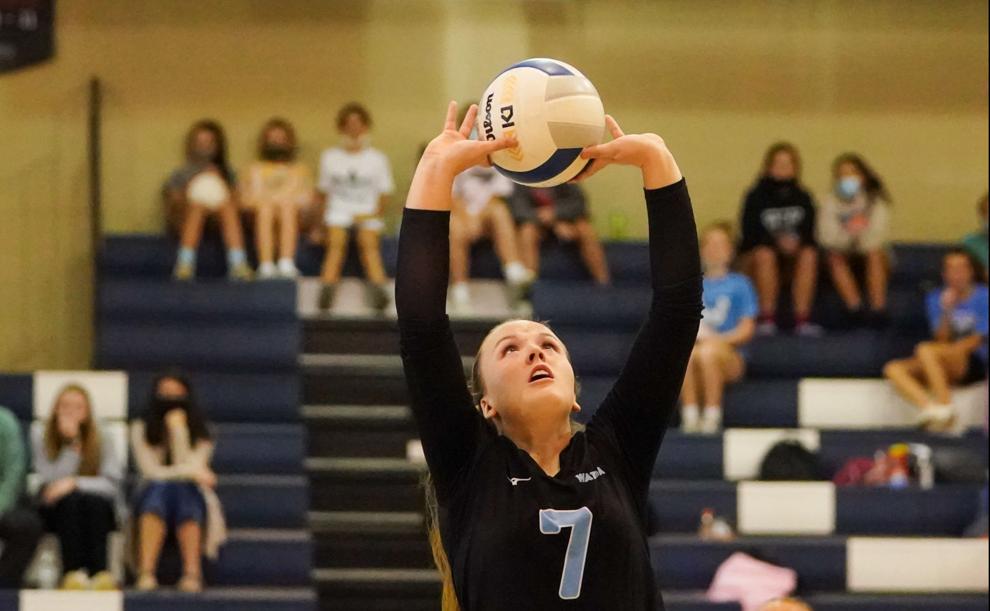 BOONE — Her Watauga volleyball team had just lost to regional arch-rival Fred T. Foard, 3-2, but Pioneers' head coach Kim Pryor still managed a smile.
"We need to face this level of opponent every week," Pryor said. "That is how we get better."
With Foard ranked No. 12 in North Carolina and Watauga ranked No. 16 — out of 610 high school girls volleyball teams in N.C. — according to MaxPreps, a close battle was expected — and the athletes delivered on that promise with Foard emerging the victor, 30-28, 20-25, 25-20, 20-25 and 15-13.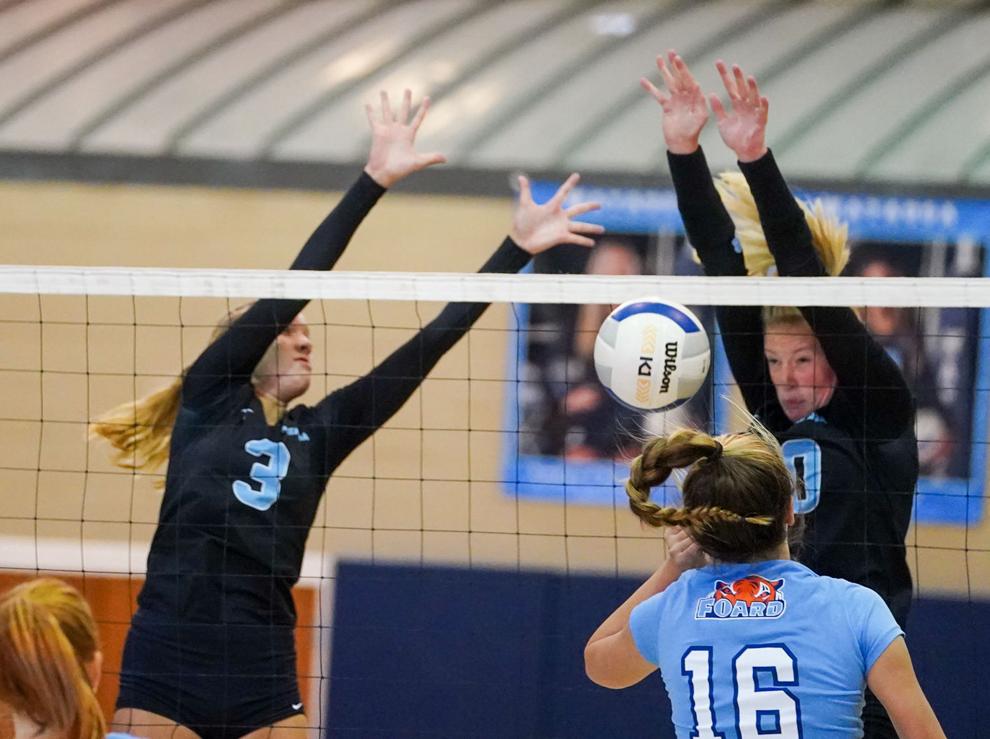 If it were a boxing match, the Tigers of Foard and the Pioneers of Watauga traded jabs — then they traded haymakers in Lentz Eggers Gym. Some fierce kill shots landed, point scored. Others were somehow kept in play with defensive athletes lunging left and right to seemingly dig a booming attack shot out of the basement floor.
And then there were the defensive blocks of thunderous attacks that sent back row players scrambling to keep the block rebounds in play. And more often than not, they did.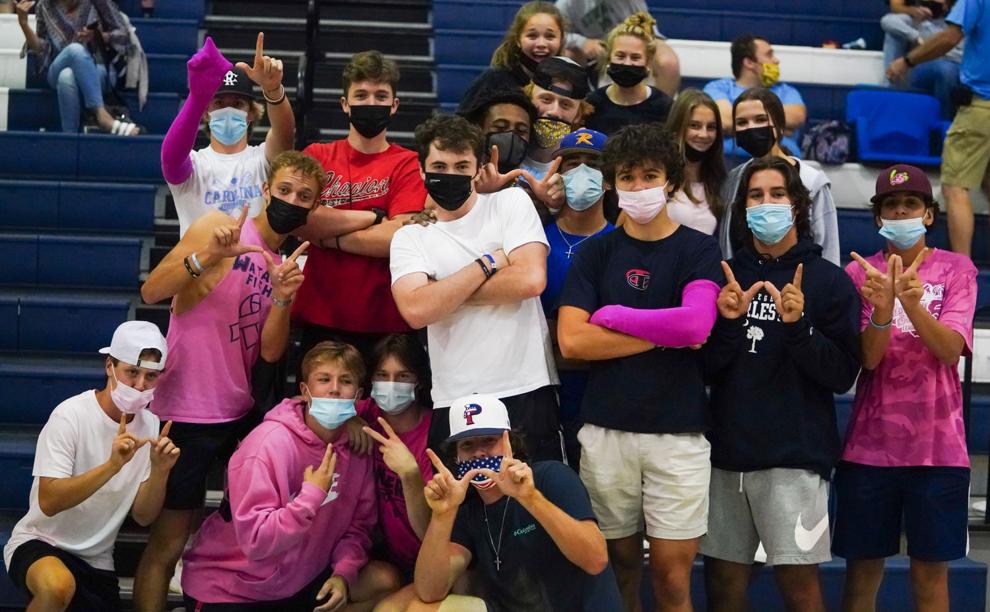 There were relatively few short volleys in this match. It was more of take a punch, respond with punch, over and over and over again until someone made a mistake and left their chin open.
But nobody on either side gave up. No one threw in the towel in defeat.
"I am really proud of this team and their resolve, their fight," Pryor said after the match. "Foard is a high quality opponent, a very good team and we certainly didn't make it easy for them win tonight."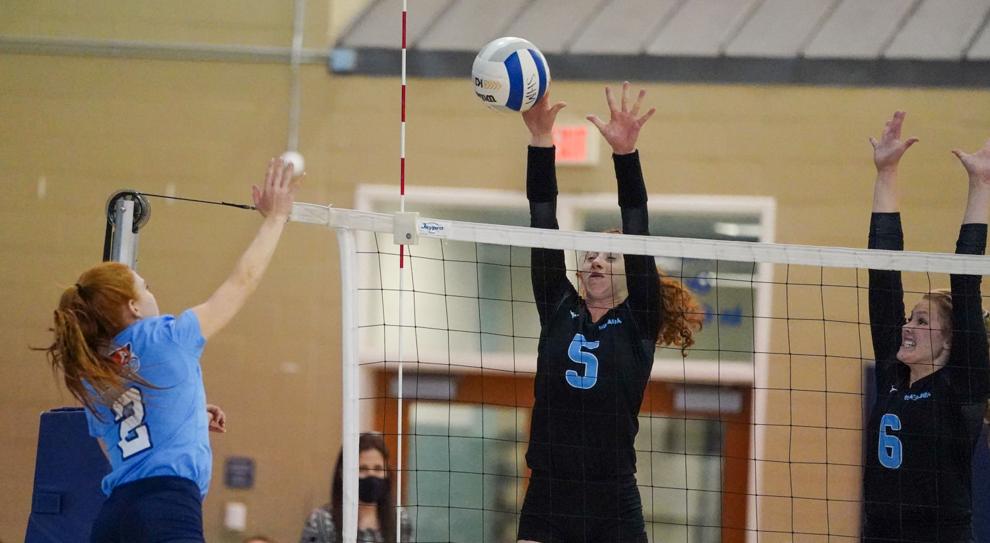 One of the impressive things about the Pioneer team this season is the fun they seem to have playing volleyball together. In the middle of some of the most intense moments, their many parents and friends in the stands may well have been wringing their hands nervously, stomachs churning in the moment, but the girls wore big smiles on their faces. They even laughed at something said by a teammate. They could just as easily been talking about a Saturday night date or a science lab experiment that didn't go well.
Asked about it afterwards, designated setter sometimes turned outside hitter Brelyn Sturgill said, "Oh, we were just discussing what play we want to run or a strategy. I love this team. We have fun playing volleyball, on and off the court."
The enormity of this matchup was not lost on the athletes' families and friends. The stands were loaded, including many who came from the Newton area to support Foard. For its part, Watauga had the usual parents, friends and local volleyball fans, but there was also a well-populated student section comprised in large part of fellow athletes from the football and boys basketball teams.
Watauga's junior varsity defeated Foard's JV, 2-1 (25-13, 16-25, 15-13). The Pioneer JVs were led by Brooklyn Stanbery (10 kills, 1 ace), Madi Combs (15 assists, 7 digs), Sara Marlowe (5 kills, 4 aces, 3 digs) and Olivia Kop (7 digs, 3 aces).
Next action for the Watauga volleyballers is Monday, Sept. 20, at home vs. Alexander Central. JVs are scheduled for 4:30 p.m., varsity at 6 p.m.
SELECTED WATAUGA VARSITY STATS vs. FOARD
Kenzie Baldwin: 35 digs, 5 assists, 1 kill
Brelyn Sturgill: 27 assists, 26 digs, 8 kills, 2 blocks, 2 aces
Caroline Farthing: 24 kills, 15 digs
Brooke Scheffler: 23 kills, 14 digs
Sadie Sharpe: 5 kills, 16 digs, 3 aces
Bethany Pryor: 7 kills, 3 blocks
Faith Watson: 10 kills, 1 block