BOONE — It was a beautiful day in the neighborhood, about as close to perfect as you will find for cross country running. Cool morning, sunny skies, nary a cloud in sight.
As Watauga's Ethan Cannon crossed the finish line to secure top honors in the boys' high school varsity 5k race in the High Country Classic on Sept. 25, he tugged forward the 'W' on his racing singlet. It was a simple gesture, but a nod to the strong Pioneer program that dominates the northwestern North Carolina region when it comes to cross country, boys and girls.
While Cannon (17:50) finished 17 seconds ahead of a trio of runners all credited with 18:07 (Derek Mitchell and Alec Deckard of Lebanon and Walker Herman of Enka), Watauga placed six athletes in the top 13 of the 53 runners in the field.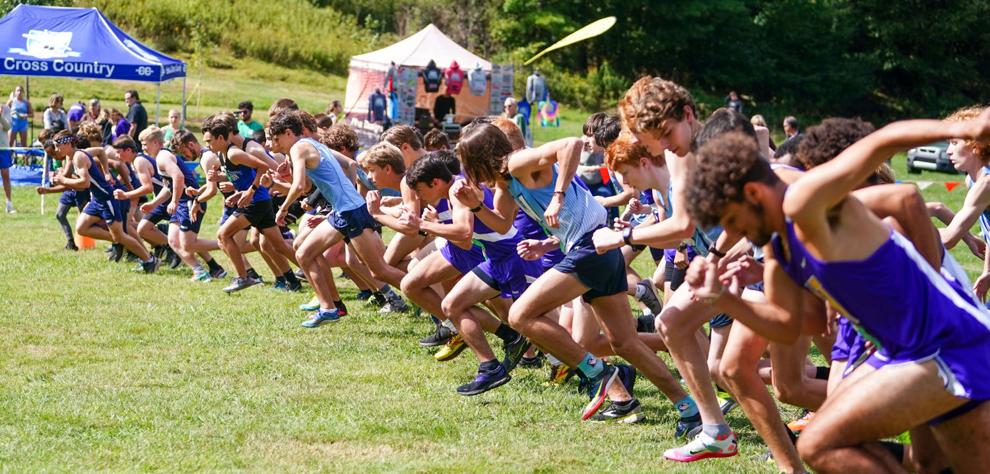 All eight of the Pioneer varsity boys competing finished in the top 21, a commendable feat in that the 2021 edition of the Watauga varsity harriers may be the youngest, across the board, in several years.
Other top finishers for Watauga were Ethan Campbell (No. 7, 18:35), Wesley Coatney (No. 11, 19:08), Collin Anderson (No. 12, 19:12), Will Bradbury (No. 13, 19:14), Jonah Norris (No. 20, 20:12) and Davis Crymes (No. 21, 20:17).
Watauga's boys took the team title with 36 points, followed by Lebanon High School (Lebanon, Va.) with 56, Enka (Asheville) with 100 and Northwestern (Rock Hill, S.C.) with 100). Other team scores included Surry Home Educators (126), A.L. Brown (127) and Ashe County (149).