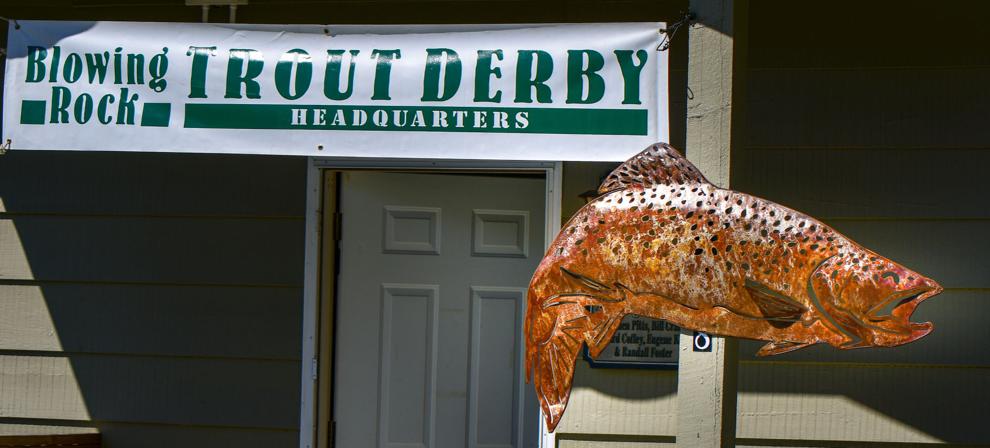 BLOWING ROCK — The 2021 High Country fishing season got off to a rollicking start on Saturday, April 3, with the 41st Annual Blowing Rock Trout Derby. More than 100 participants — from children to adults — participated.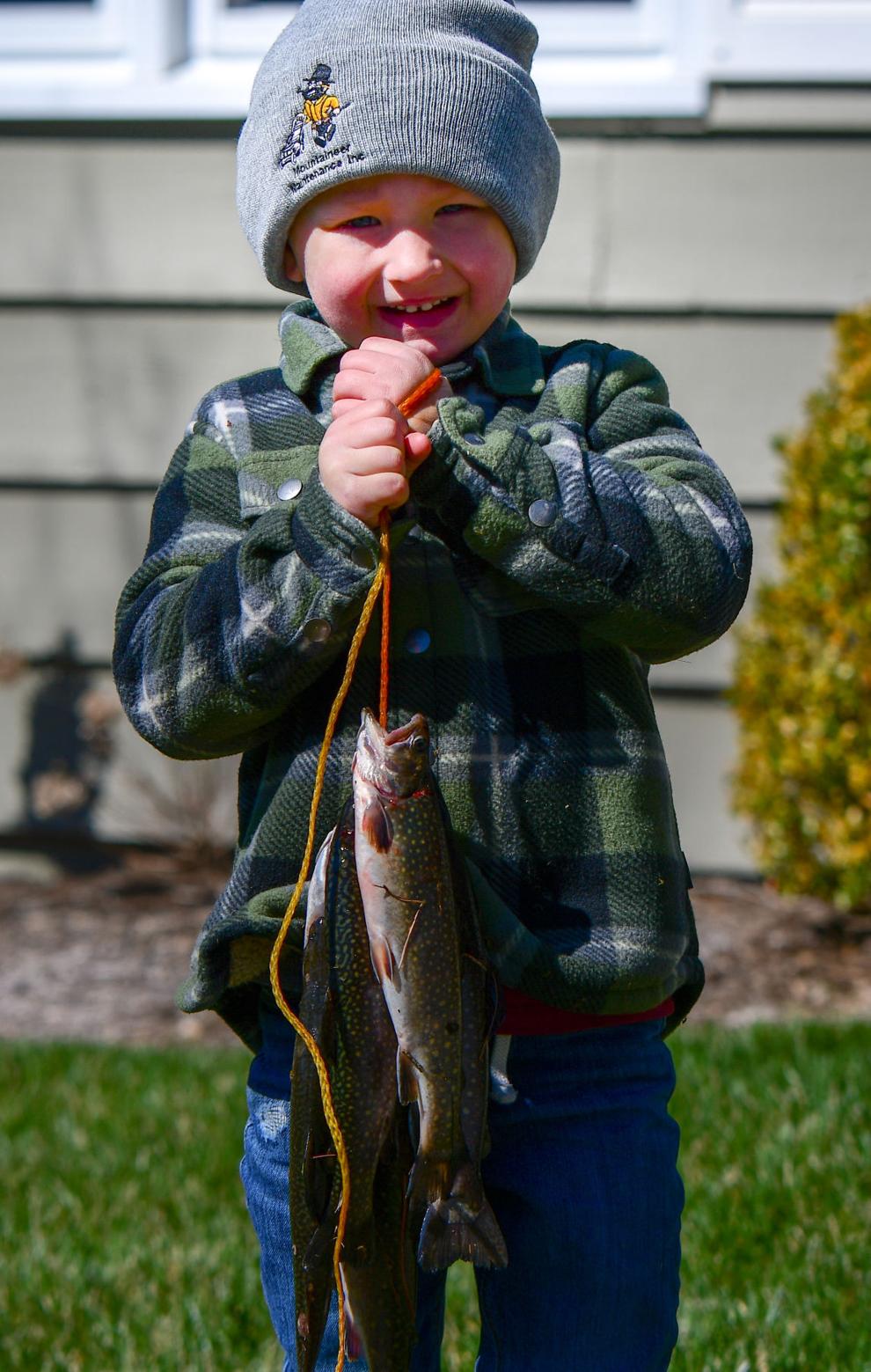 The derby offered age divisions for men and women (17 and older), girls and boys (ages 12-16), and "small fries" for those 11 and younger.
Cold temperatures kept all but the hardiest and most adventuresome away in the early morning, but the number of anglers swelled as the daytime warmed into a bright, sun-filled afternoon.
The trout in Broyhill Lake had barely worked up an appetite for breakfast when young Wesley Trantham reeled in the first fish at 7 a.m. at registered it at derby headquarters.
At day's end, "small fry" competitor Nathan Burn was telling stories about the big one that didn't get away. He caught a 22.5-inch Brown trout out of Broyhill Lake and it earned him not one, but two prizes: the largest Brown trout of the day, and first place in the Small Fry Division of boys and girls 11 and under. The largest Brown earned him a $100 cash prize and as winner of the Small Fry Division he won an Ugly Stik fishing rod.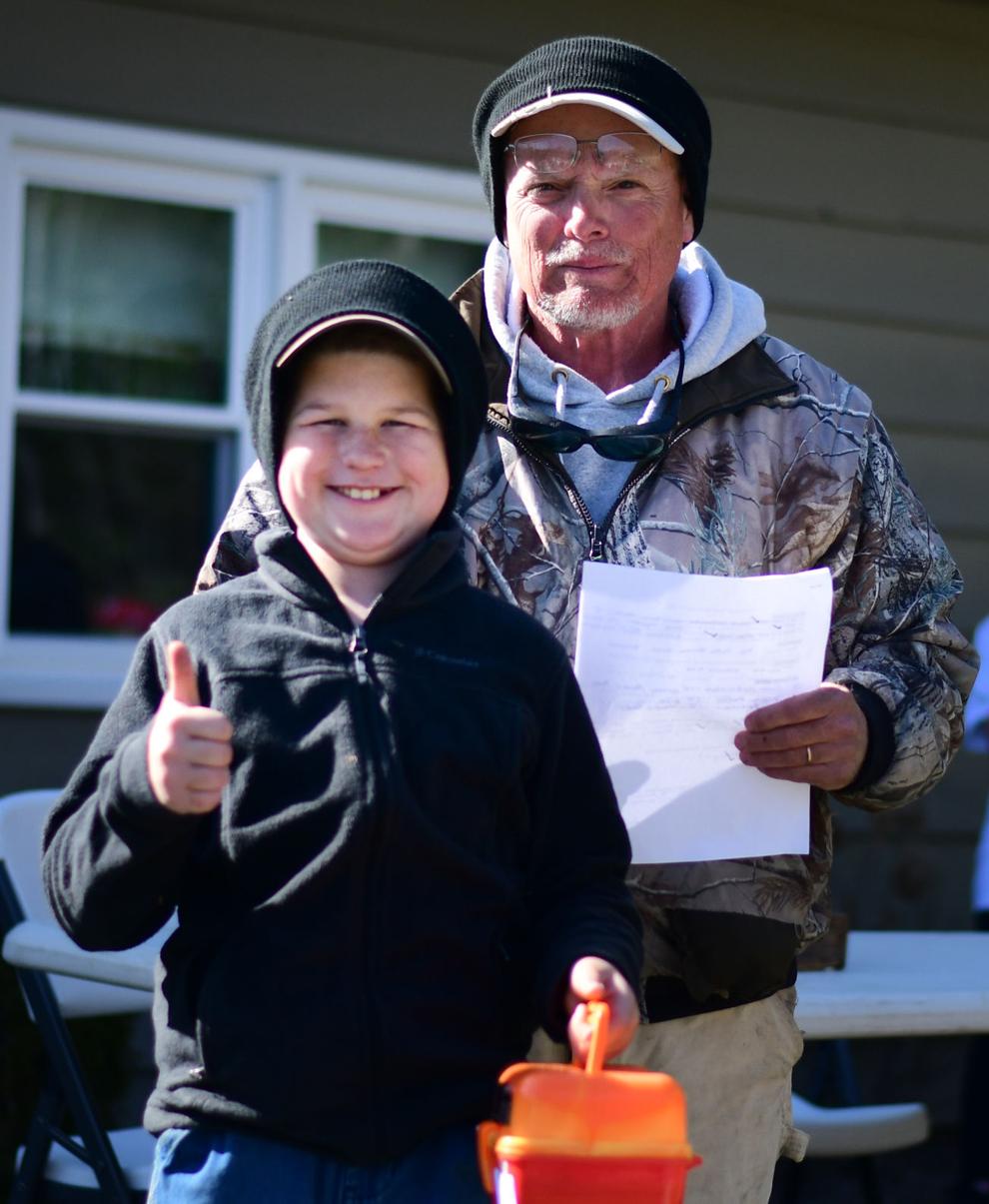 The biggest rainbow trout was caught by Jennifer Triplett on the Middle Fork of the South Fork of the New River, weighing in at 19.5 inches; Leon Tester hauled in the largest brook trout, at 12.75 inches. Triplett and Tester won $100 each for catching the largest fish registered of the rainbow and brook species.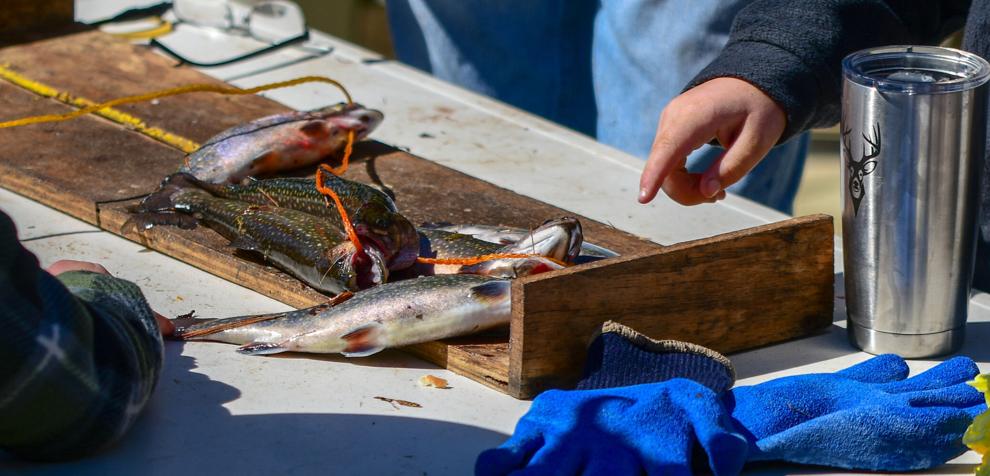 In the Boys 12-16 Division, Dalton Mundy won an Ugly Stik rod for capturing first place with his 12.25-inch rainbow. Triplett also picked up an Ugly Stik rod for her 19.25 inch rainbow, and Kevin Reese's 18-inch rainbow earned him an Ugly Stik rod in the Men's Division.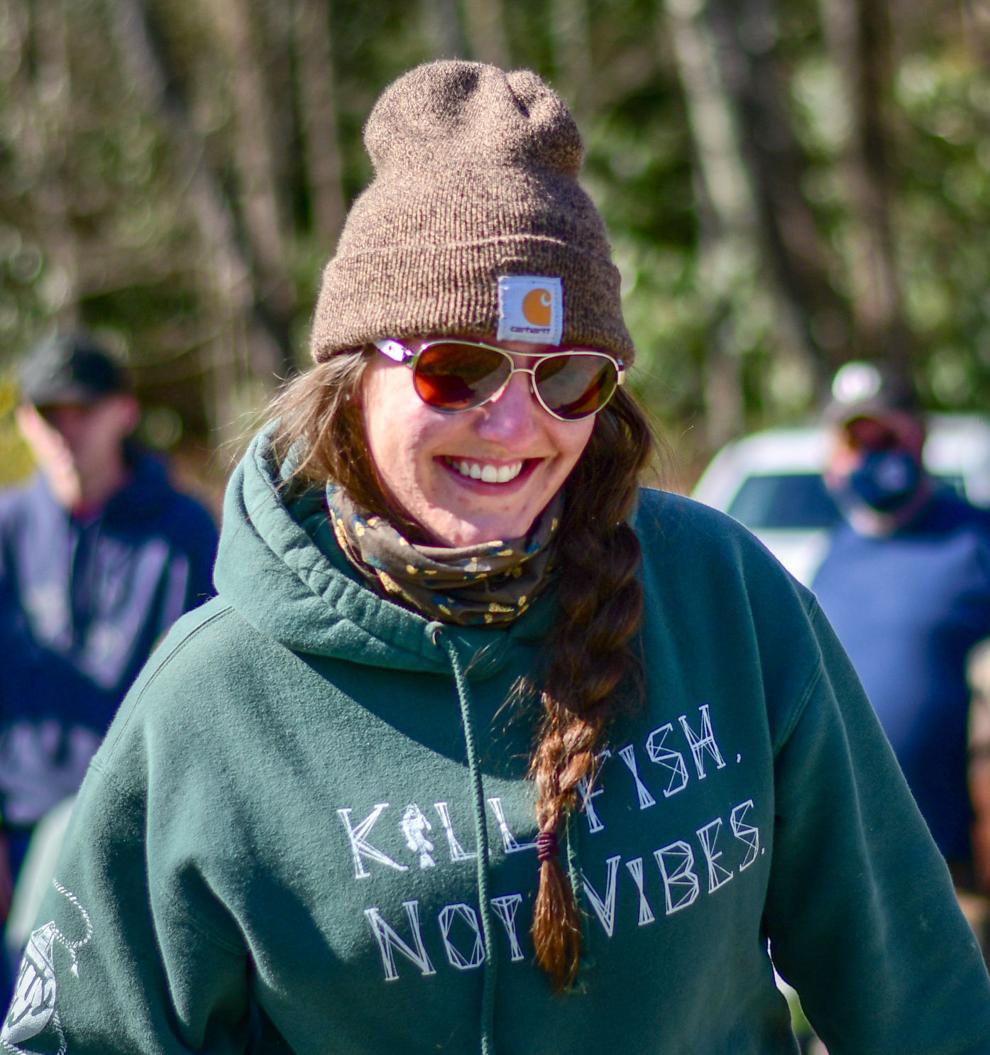 There were 15 fish tagged by North Carolina Wildlife Resources, and eight of them were caught during the Derby in Broyhill Lake. Each earned the lucky angler catching them $25.
Hardin Park School first grader Clara McAllister won the Blowing Rock Trout Derby Art Contest and the coveted right to have her artwork featured on next year's event shirt.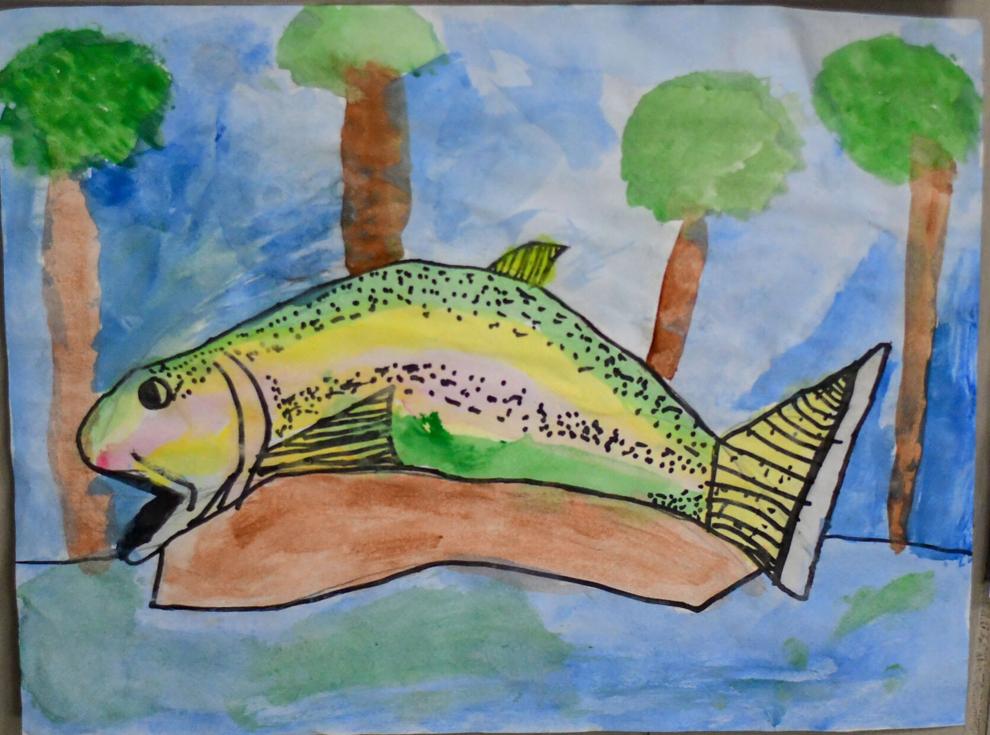 The full list of winners:
First fish: Wesley Trantham at Broyhill Lake, 7 a.m.
Brook: Leon Tester at Broyhill Lake, 12.75 inches
Brown: Nathan Burn at Broyhill Lake, 22.5 inches
Rainbow: Jennifer Triplett at Middle Fork, 19.25 inches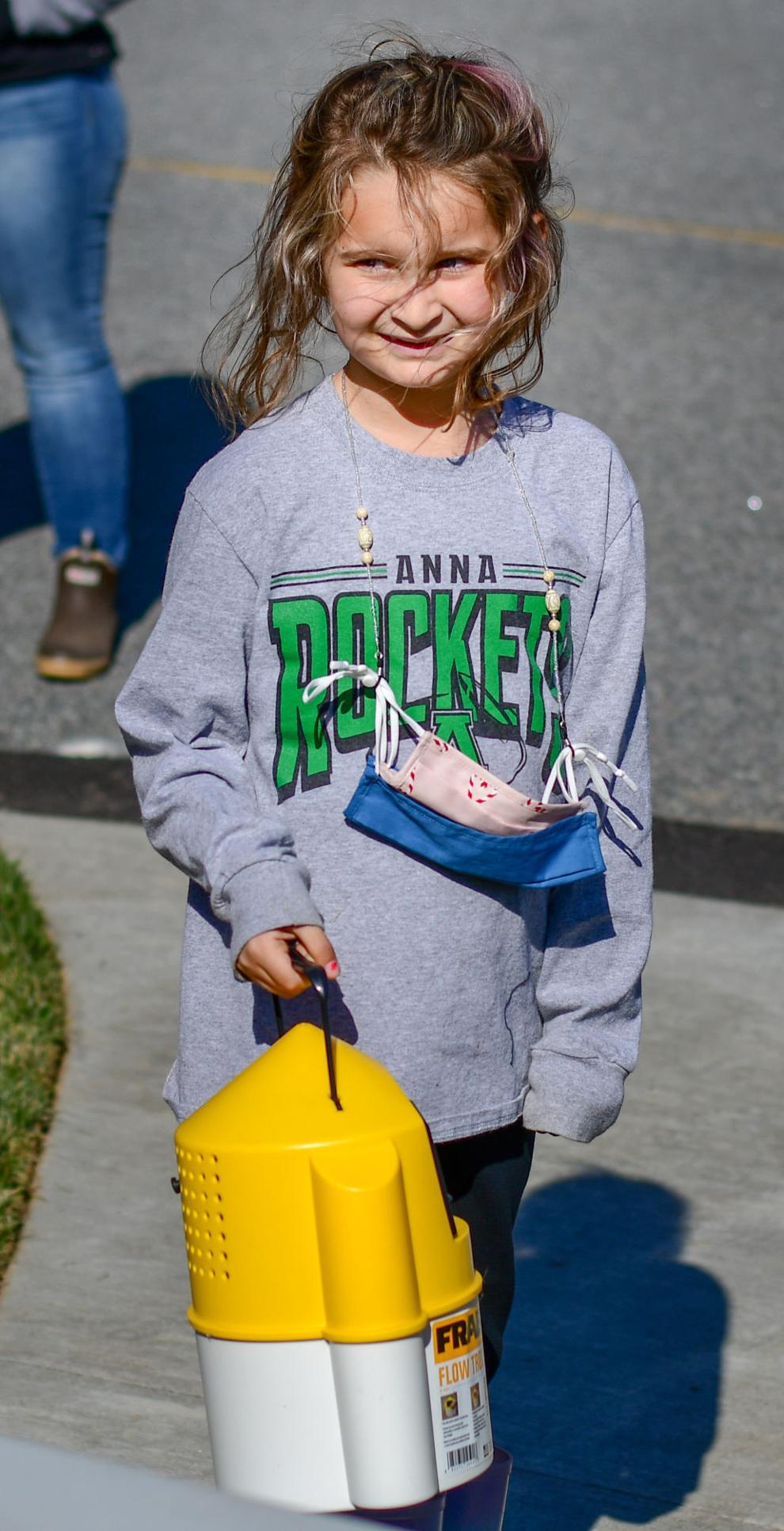 First Place – Nathan Burn, 22.5 inches, Brown
Second Place – Atlas Brown, 20.5 inches, Brown
Third Place – Henry Humphrey, 19.5 inches, Brown
First Place – Dalton Mundy, 12.25 inches, Rainbow
Second Place – Dustin Hicks, 11.75 inches, Rainbow
Third Place – Jackson Reese, 11.5 inches, Rainbow
First Place – Jennifer Triplett, 19.25 inches, Rainbow
Second Place – Isabella Cuttilo, 14 inches, Rainbow
Third Place – Janie Dancy, 12.13 inches, Rainbow
First Place – Kevin Reese, 18 inches, Rainbow
Second Place – Jack Triplett, 17.5 inches, Rainbow
Third Place – Matthew Peale, 16.5 inches, Brown
Smallest fish: Ryder Hammer, 9.63 inches, Brook
First Place – Clara McAllister, Hardin Park School, first grade
Second Place – Spencer Barrow, fifth grade
Third Place – Kai Cardwell, Hardin Park School, first grade