BOONE — Typically the Lentz Eggers Gym at Watauga High School plays host to high school basketball or volleyball games. On Jan. 16, it hosted a different kind of event.
AppHealthCare hosted its first mass vaccination event at the Watauga High School gym on Jan. 16 where approximately 1,168 eligible people were vaccinated, according to AppHealthCare.
The event vaccinated 600 people in the first three hours alone.
"It's really encouraging and I think it's exciting for us," Greene said. "This is really encouraging to see so many people excited about getting a vaccine."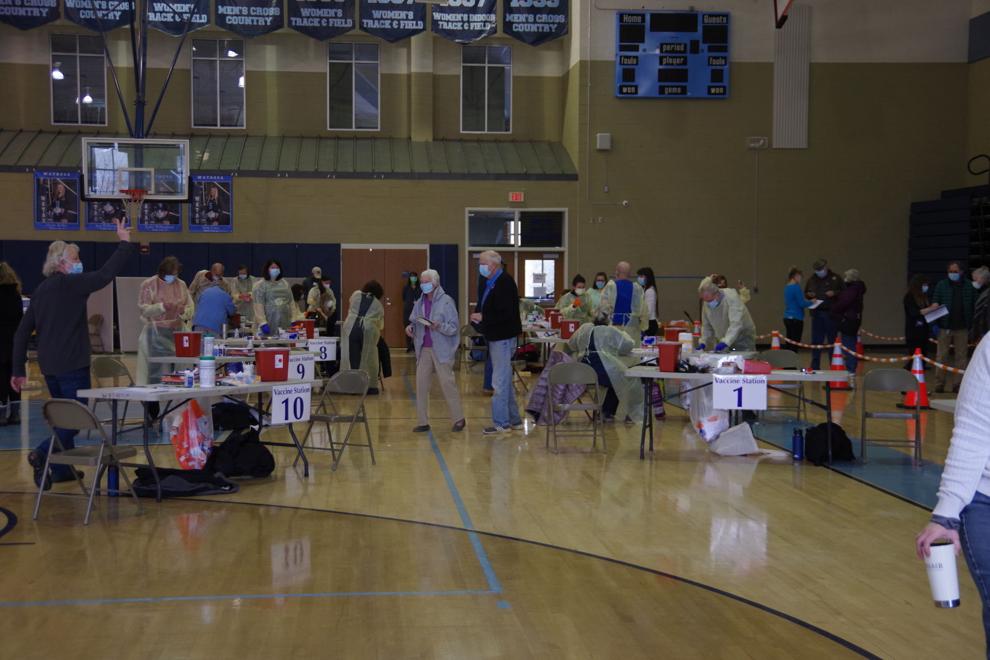 AppHealthCare partnered with Appalachian Regional Healthcare System, Boone Fire Department, Watauga County Emergency Management and Watauga County School nurses.
"It's been a very strong community effort and we're really grateful for all the volunteers who came out and helped today because they've really made a difference," Greene said.
More than 80 people volunteered and local businesses also supported the event. According to ARHS Senior Vice President Rob Hudspeth, Local Lion provided coffee and donuts, Chick-fil-A provided lunch to volunteers and ARHS provided water and snacks.
The event was by appointment only, and Greene said every appointment slot was filled. Greene said if someone came without an appointment and were eligible for the vaccine, they were added to a list of people to contact if they had extra doses after moving through all appointment slots.
The floor of the gym featured 10 vaccination stations with one or two vaccinators each. After a person received the vaccine, they were directed to designated space to wait for 15 to 30 minutes to make sure they did not have an adverse reaction to the vaccine.
Outside the gym, in the Watauga High School cafeteria, ARHS Director of Pharmacy Sean Burroughs and his team members were busy filling syringes with the vaccine.
"We're basically reconstituting the Pfizer vaccine, and then drawing up the appropriate dose, — which is .3 milliliters — and then we have a volunteer that's shuttling it out to the tables where they're vaccinating them," Burroughs said.
Burroughs said reconstituting the vaccine is when they dilute it since it comes highly concentrated.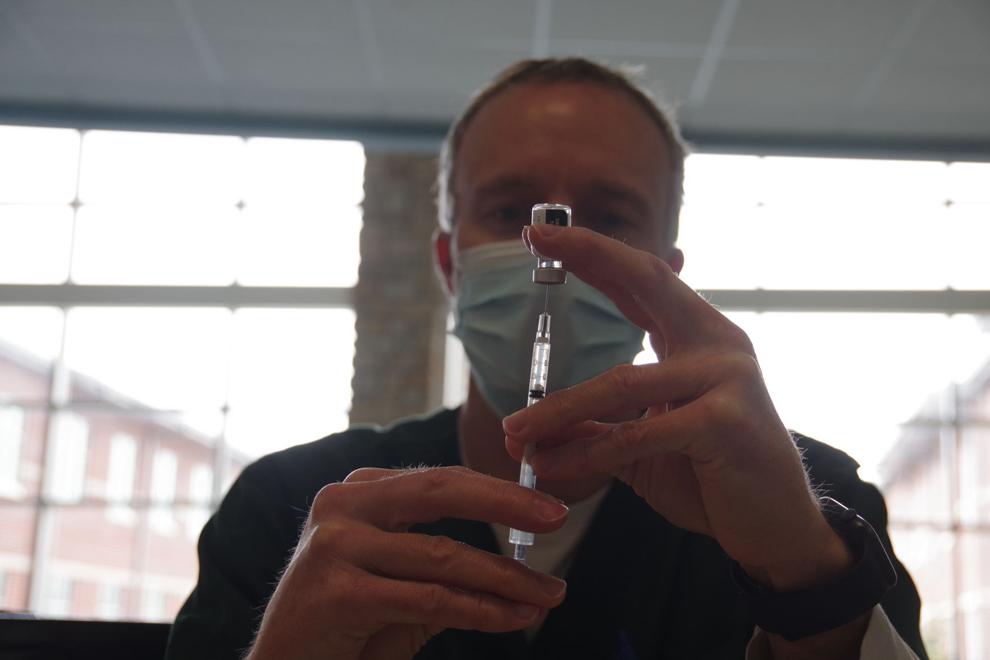 "(Diluting) means we're putting a product called sodium chloride into the vial, and that helps dilute it to the proper concentration that they need to give it in the arm," Burroughs said.
Outside the gym in the snow, members of the Boone Fire Department and Watauga County Emergency Services were directing traffic and parking.
Will Holt, emergency services director, said because appointments were well structured, typically the longest part of the whole process was waiting after receiving the vaccine.
"It's exciting to see the enthusiasm for the vaccine," Holt said. "For a long time, we didn't feel like we had a real option, you know? We could wear a mask and things like that, but this feels like an active step we can all take to protect each other."
Everyone who received the vaccine on Jan. 16 are invited to come back on Feb. 6 to receive their second dose, Greene said.
Greene said AppHealthCare is planning to do more community events like the one at Watauga High School as vaccine supply becomes available.
"I think the biggest thing for people to know is that they have to be patient," Greene said. "We're working through our list of people who are interested as quickly as we can, but we're only getting a few hundred doses each week right now."
Representative Ray Pickett (R — Blowing Rock) was at the high school observing the vaccination event. He said he knows the vaccine rollout has been slow and wants to find answers as to how it can improve.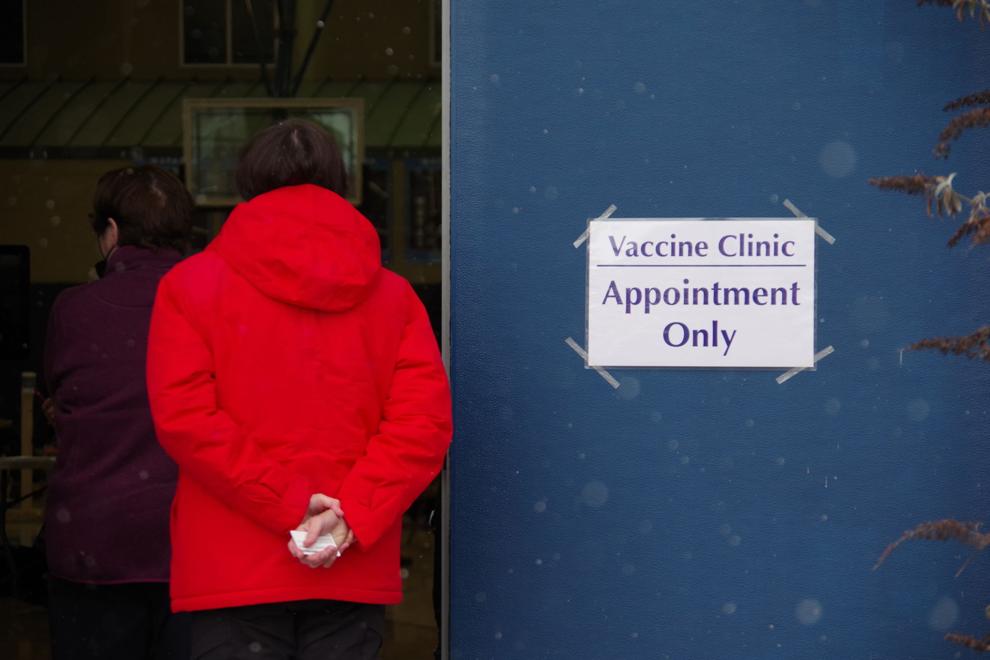 "We just don't have the flow of vaccines coming into the state to get it to all 100 counties," Pickett said. "We're doing what we can with what we've got. Jennifer's doing a good job. I know it is overwhelming, but this vaccination clinic today is proof that we are trying, and they're doing a great job."
Pickett said it was great to see all the volunteers helping with the event and seeing all the people getting the vaccine.
"We're going to beat this," Pickett said. "It's going to take some time, but we're gonna do it."