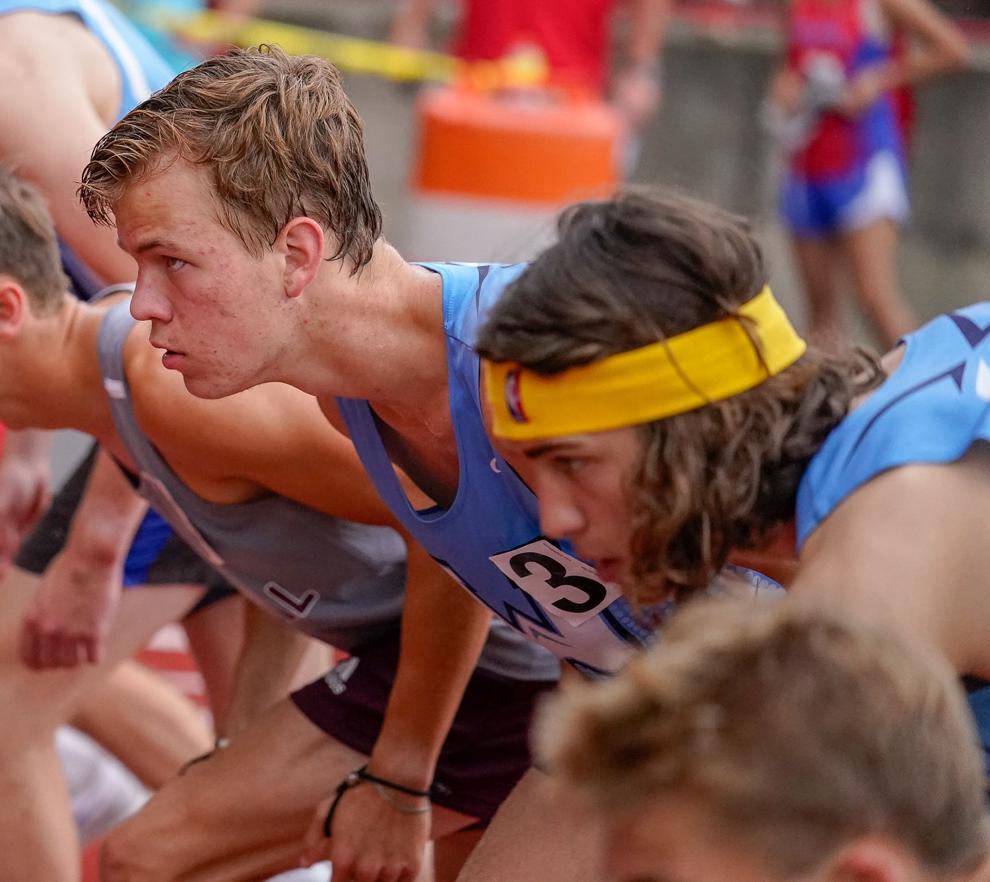 MORGANTON — Rien Freeman crushed the 1600 field and a trio of Pioneers swept the top three spots in the 800 meters, leading Watauga to an impressive second place finish at the Northwestern Conference track and field championships on June 3, hosted by Freedom High School.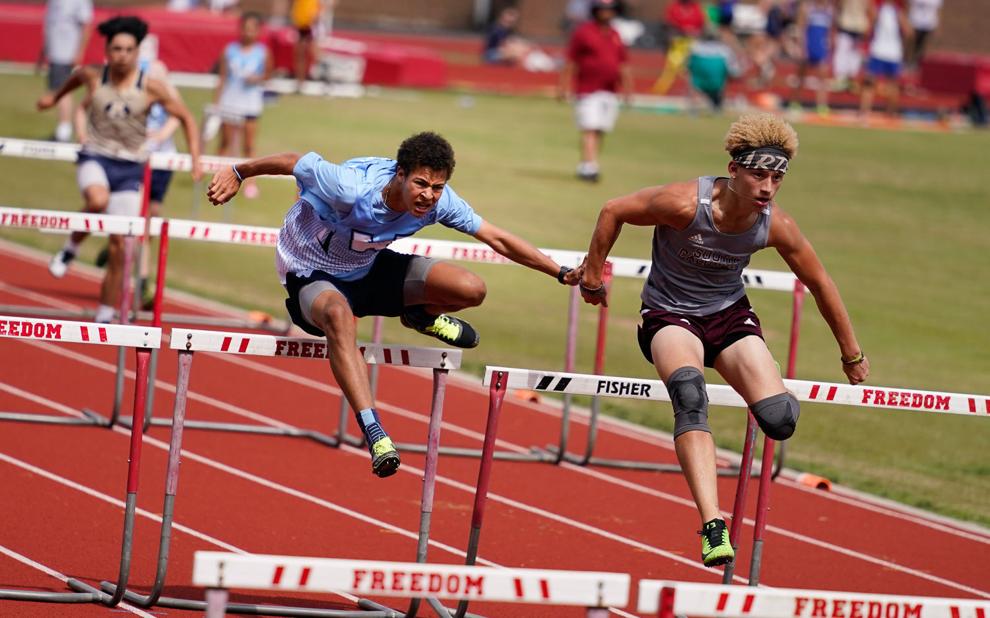 Freeman also won the 3200 Meter Run. Pioneer teammate Davis Hunt was impressive in the hurdles, capturing the 300 Meter Hurdles and finishing an eyelash behind South Caldwell's Jaxsen Wilkerson in the 110 Meter Hurdles for second.
A little more than two-thirds of the way through the event schedule, the competition was delayed for approximately two hours due to rain and lightning strikes nearby.
The day seemed to be slipping away from Watauga as the public address announcer periodically gave periodic updates on the team scores, with Alexander Central, South Caldwell and McDowell making regular appearances in the top three.
But Watauga's depth in the middle and long distances came to the fore in the latter half of the race card.
"With the way this season was scheduled, it was a real challenge putting a team together for the conference meet," said Pioneer head coach Randy McDonough. "We were able to fill up most of the spots with the athletes who were able to compete after school got out. We had many of our student athletes during extra events and even some doing events they had never done before. Everyone worked extremely hard and we really came together as a team. As coaches, we are very proud of these athletes and this team."
Overall team scores
215.50 — Alexander Central
149.00 — Watauga
112.50 — South Caldwell
86.50 — McDowell
65.50 — Freedom
38.00 — St. Stephens
9.00 — Hickory
Individual Watauga performances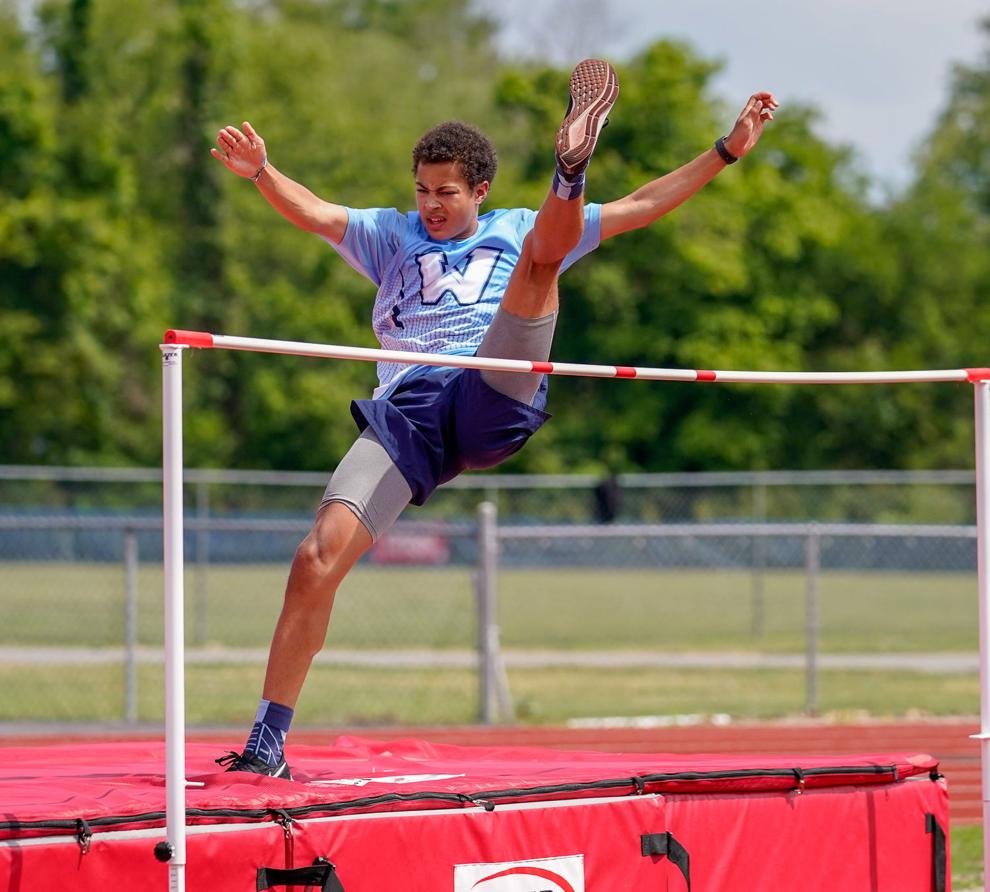 4x800 Relay (5 teams entered)
Watauga (9:05.01)
David Mims, Asa Markus, Luke Ramsdell, Ethan Cannon)
South Caldwell (9:09.45)
Alexander Central (9:10.02)
St. Stephens (9:17.42)
Freedom (9:28.13)
110 Meter Hurdles (7 entries)
2- Davis Hunt (16.33)
7- Nathaniel Cox (21.37)
100 Meter Dash (12 entries)
6- Trey Thompson (11.56)
9- Aidan Styron (12.90)
10- Grayson Elliott (13.46)
4x200 Relay (5 teams entered)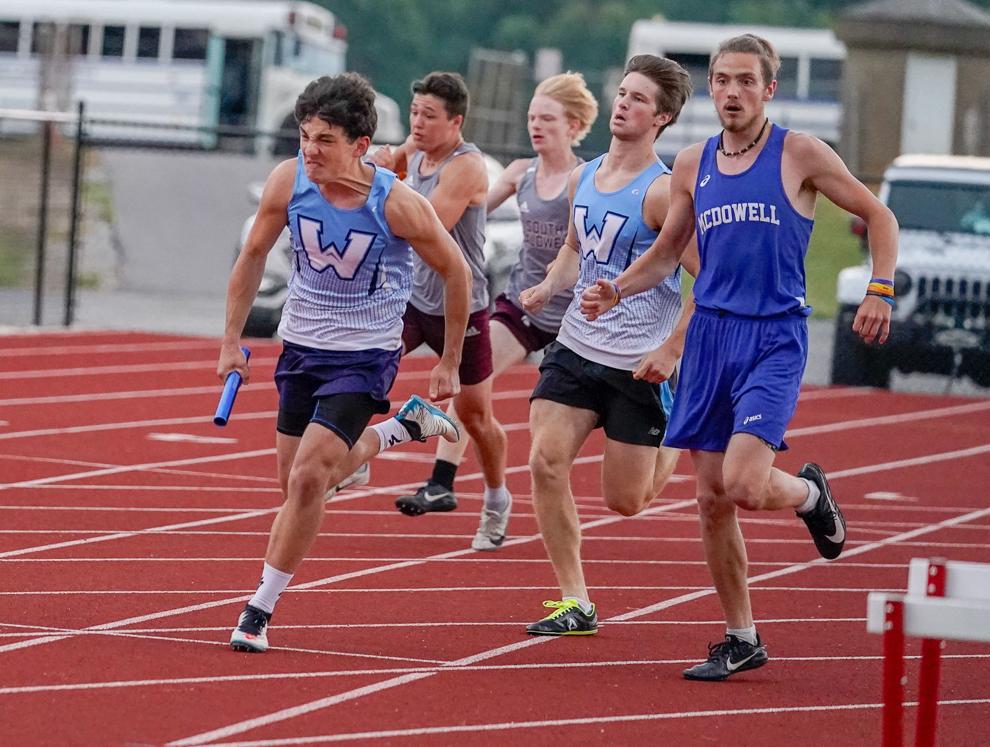 Alexander Central (1:33.45)
Freedom (1:34.55)
Watauga (1:39.07)
Eli Lyons, Klaus Best, Carlton Horine, Mark Mellon)
South Caldwell (1:39.17)
McDowell (1:47.11)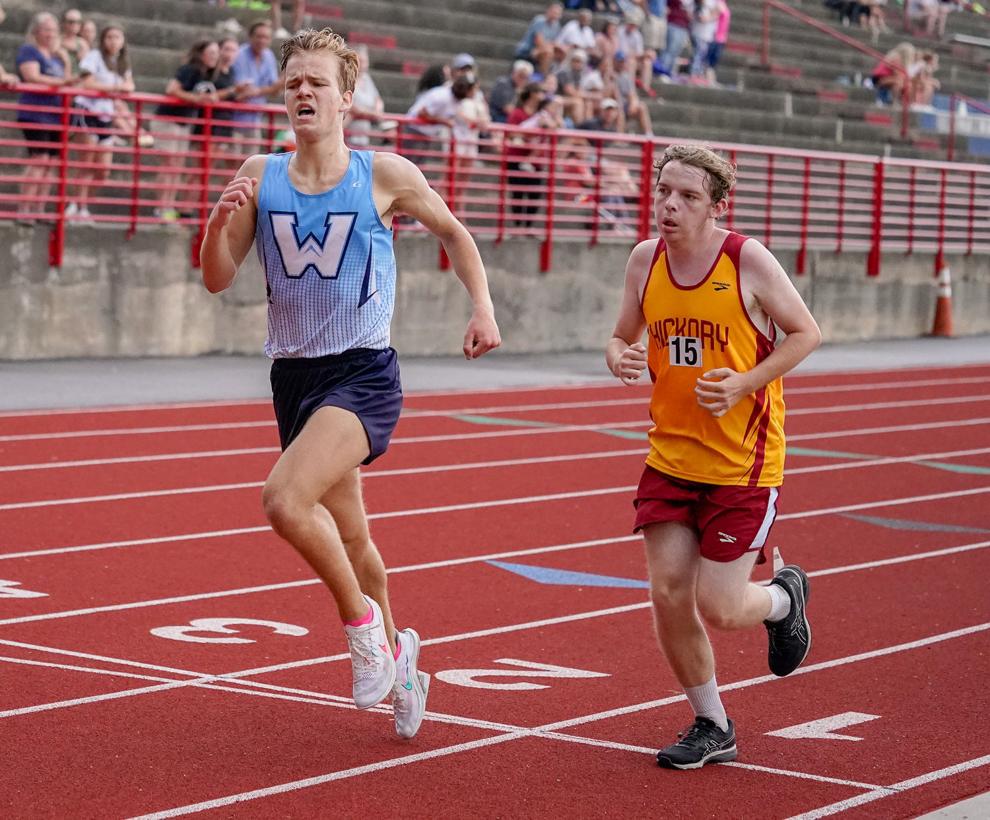 1600 Meter Run (15 entries)
1- Rien Freeman (4:33.08)
3- Ethan Cannon (4:40.65)
6- Micah Rushin (4:52.96)
Alexander Central (44.77)
McDowell (46.89)
Watauga (48.19)
Mark Mellon, Carlton Horine, Cole Horine, Davis Hunt
South Caldwell (48.99)
400 Meter Dash (15 entries)
4- Eli Lyons (55.71)
9- Riley Cook (58.46)
10- Nathaniel Cox (59.81)
300 Meter Hurdles (10 entries)
1- Davis Hunt (42.67)
5- Carlton Horine (47.28)
8- Mark Mellon (50.67)
800 Meter Run (17 entries)
1- Ethan Cannon (2:02.60)
2- David Mims (2:05.72)
3- Asa Markus (2:06.40)
200 Meter Dash (12 entries)
6- Trey Thompson (24.17)
8- Klaus Best (24.51)
10- Eli Lyons (25.19)
3200 Meter Run (12 entries)
1- Rien Freeman (10:21.17)
4- Wesley Coatney (10:45.05)
5- Ethan Campbell (11:02.03)
4x400 Relay (6 teams entered)
Alexander Central (3:37.52)
Watauga (3:44.95)
Mark Mellon, Luke Ramsdell, Eli Lyons, Asa Markus
Freedom (3:48.93)
South Caldwell (3:52.89)
McDowell (4:04.71)
Hickory (4:11.45)
7- Klaus Best (18-07.50)
10- Trey Thompson (18-02.00)
15- Grayson Elliott (14-04.50)
5- Trey Thompson (37-00.50)
9- Klaus Best (33-08.00)
11- Grayson Elliott (29-09.75)
5- Davis Hunt (5-06.00)
9- Cole Horine (5-00.00)
4- Isaiah Shirley (39-09.75)
9- Jonathan Lutabingwa (35-03.50)
11- Brody Martin (32-03.00)
5- Isaiah Shirley (103-02)
8- Brody Martin (100-06)
10- Jonathan Lutabingwa (98-03)