BOONE — After finishing the regular season a perfect 10-0, the Watauga Pioneers girls' tennis team dominated the Northwestern 4A Conference Tournament on Tuesday, Oct. 12 by claiming titles in both singles and doubles.
Hosting the tournament, the Pioneers were one of three teams, along with South Caldwell and Alexander Central, to take part. Each team had two players in singles and two doubles pairs in the brackets. The finalists from both brackets secured spots in regionals.
Doubles play started with a bang as Alexander Central's tag team of Mackenzie Harper and Emmy Rogers took on South Caldwell's Sydney and Samantha Austin. The match took more than an hour to complete as Rogers and Harper managed to outlast the Austins 3-6, 6-2, 7-6 (9-7).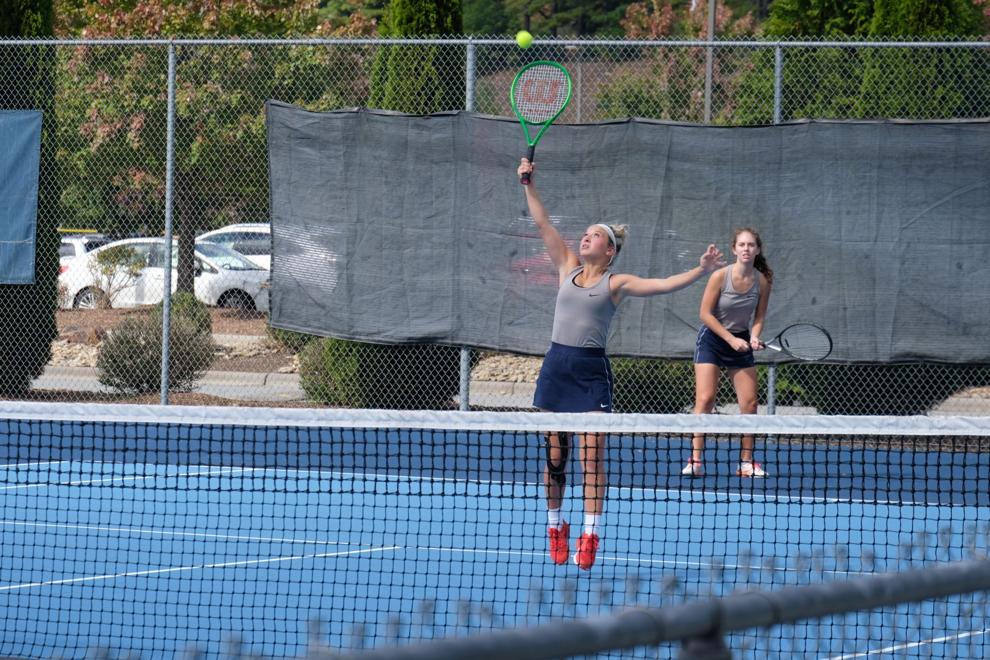 Their reward for surviving an epic match was a showdown with the top seed in the bracket: Pioneers Jillian Russert and Sienna Davidson.
Russert and Davidson — Watauga's first and second seeds in singles — spent all season as unstoppable forces and could have been picked for long postseason runs. However, head coach Jennifer Pillow said the decision for them to play as a pair came down to strength in numbers, with such a strong tag team opening the doors for an even deeper run.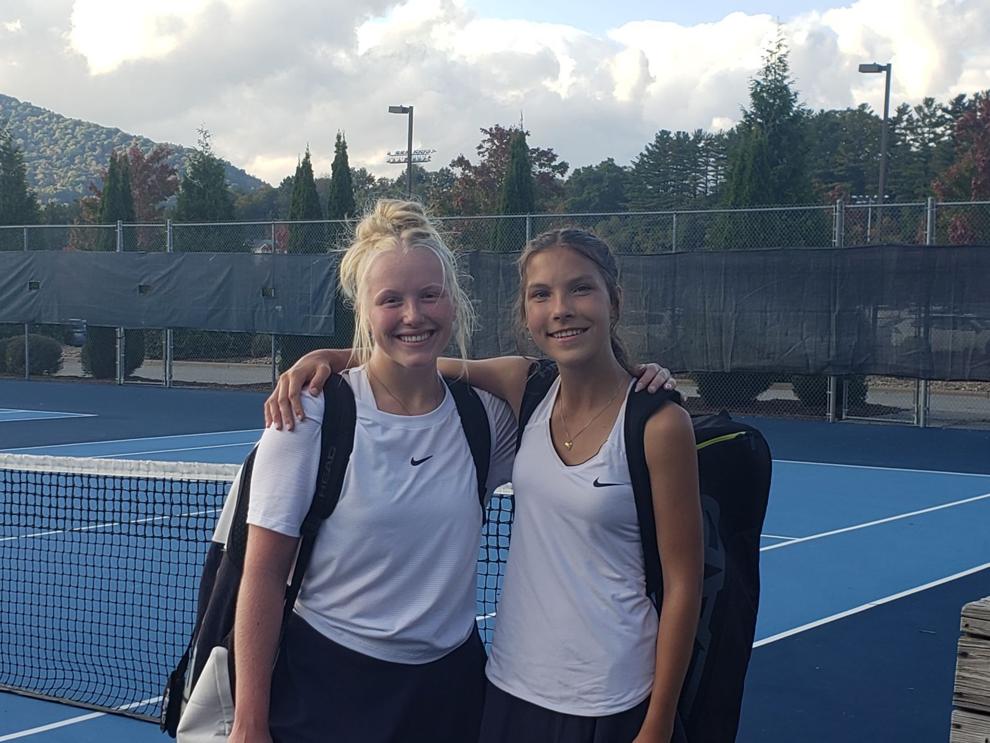 With two of the best players in the conference getting a bye in the first round, Russert and Davidson swept aside Rogers and Harper 6-0 and 6-2 to move to the finals where they met familiar faces.
On the other side of the bracket, the Watauga duo of Amira Younce and Madison Ogden handled South Caldwell's Aislinn Chapman and Abby Mastrovito 6-2, 6-1 to move onto the second round.
There, they faced the second seed in the tournament, Alexander Central seniors Faith Zirkle and Cassidy Caskaddon. Despite facing a rested opponent, Younce and Ogden busted the bracket with a 6-3, 6-2 win that sent them to a finals showdown with Russert and Davidson.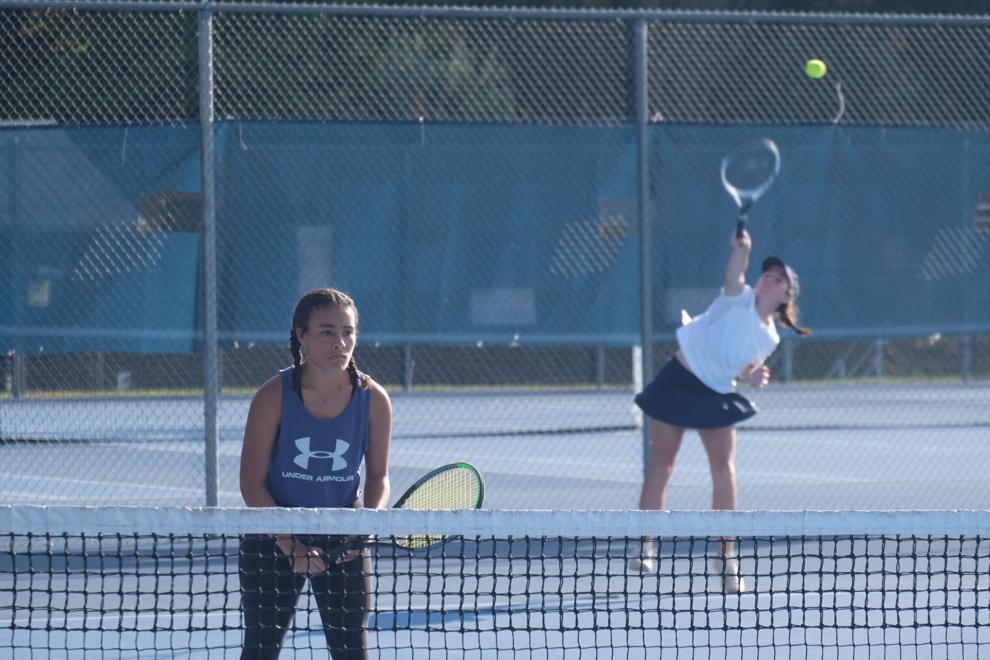 Against a pair that had shut out multiple opponents all season, Younce and Ogden put up a valiant effort against their teammates, but Russert and Davidson secured the conference crown with a 6-3, 6-0 win.
"For (Younce and Ogden) to be able to play three matches — having to meet (Russert and Davidson) as their third match — and still hold their own was impressive," Pillow said. "There was a lot of deuce points too, so it really could have gone either way."
While the doubles final was being played, Watauga freshman Larisa Muse was capped off a Cinderella run to take the singles title.
Having spent the season as Watauga's six seed, going 5-0 in singles and picking up two wins in doubles, Muse started her day with a 6-0, 6-0 win over Alexander Central junior Taylor Sharpe. That win set her up against top-seeded Gwyneth Frye.
Muse took down the South Caldwell senior 6-1, 6-0, setting her up for a finals clash with another Spartan, Victoria Villacorte. Villacorte's road to the finals included an upset with over the Pioneers' other singles entrant, Ellary Maiden with a 6-4, 6-2, 6-0 win in the second round.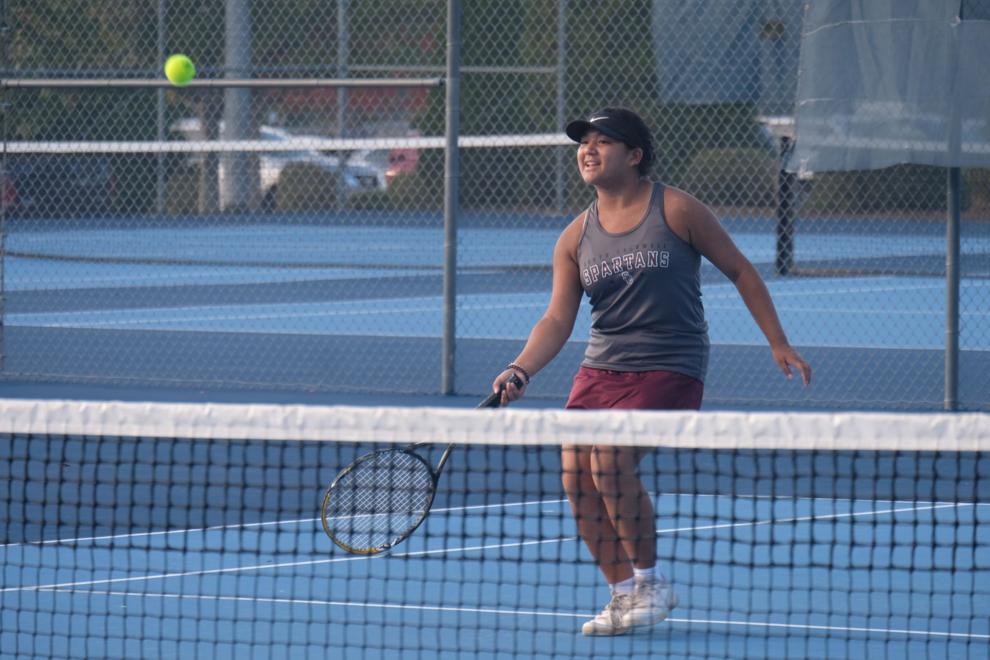 Bu this was Muse's day and her form did not let up in the finals as she laid claim to the conference championship 6-2, 6-0.
"(Muse) just turned it on today," Pillow said. "With the crazy schedule and the weather, we didn't really get a lot of challenge match chances. I think it just took her a little bit to get into a groove and I think giving her the opportunity to play as the sixth person really just clicked in her. I think she just saw that she does have the confidence, the potential and the drive and she's the singles conference champion."
With team, singles and doubles conference championships added to their trophy cabinet, the Pioneers now look to regionals and the dual team playoffs. Individual playoffs are set to begin Oct. 22 with Watauga headed to regionals at Ardrey Kell in Charlotte. Dual team playoffs begin Wednesday, Oct. 20.