HENDERSONVILLE — Rien Freeman shrugged off a mid-course twisted ankle to finish fifth in the 3A West Cross Country Championship at Jackson Park.

With all seven of Watauga's harriers finishing in the top 38 of a 93-man field, the Pioneers easily won the team title.
A set of twins, juniors Nicholas and Zachary Willer of Gastonia's Stuart W. Cramer High School, led the way in the 5000 meter race. Snow began to fall as the boys' race got underway, but the brothers' sibling rivalry led to sizzling times at the finish of 15:53.73 and 16:00.40, respectively.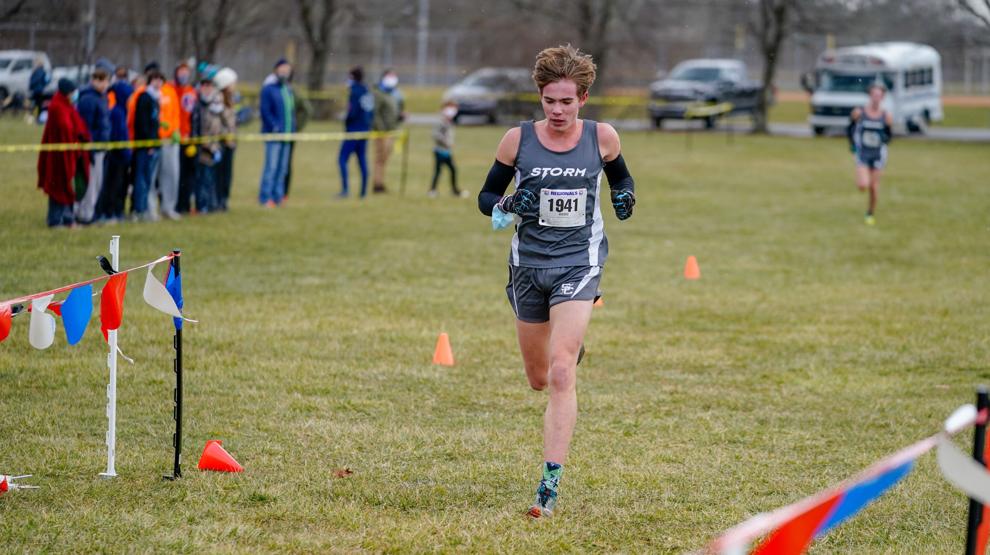 Because of COVID-19 and the need to take social distancing measures, the field was split into two races over the same course, then the times merged to produce the final results. While Freeman (16:37.47) was the third finisher in the marquee boys' race, a pair of runners from Gastonia-Forestview posted times in the second race that were good enough for third and fourth. Austin Brokemarkle, a Forestview junior, recorded a 16:04.76 and senior teammate Oussama Ajaia was right behind in 16:07.31.
Race officials explained that the top three teams from each of the four represented conferences, twelve teams in all, ran in what was largely regards as the marquee boys' event. The second race was primarily comprised of individual runners who finished in the top four of their respective conference championships, but their schools did not qualify as a team.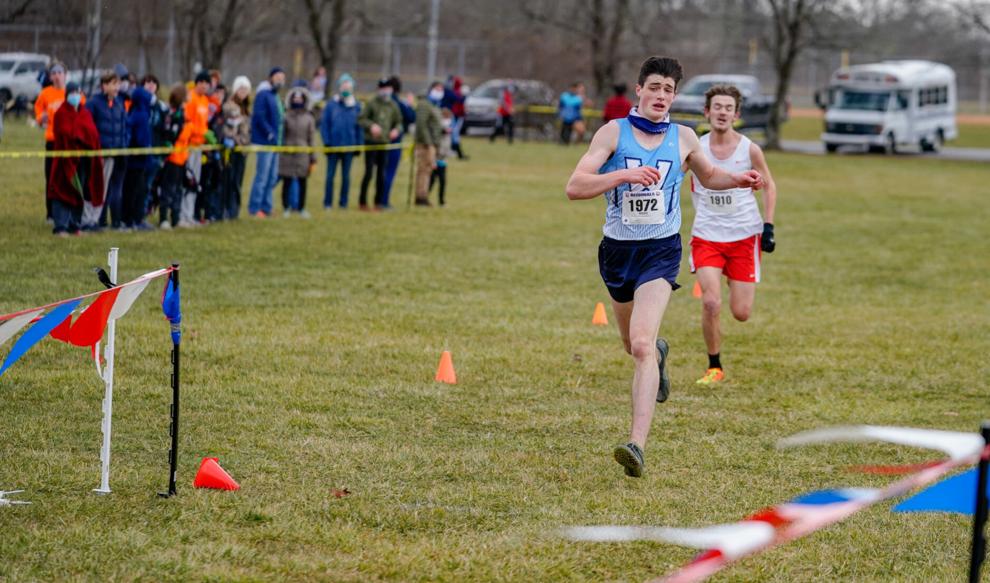 "You can have some pretty fast individual athletes even though their schools may not have enough runners to earn a team entry," said Watauga head coach Randy McDonough between races.
Watauga senior Korben Anderson was sixth in 16:39.22, while Pioneer junior Ethan Cannon finished tenth in 16:56.84, giving the Pioneers four of the top 10 runners.
Junior Hastings Holt was fifteenth in 17:02.74. The final two Watauga entrants were David Mims (35th, 17:49.66) and Haden Miller (38th, 18:00.19).
Among other Northwestern Conference runners, St. Stephens sophomore Isaac Cruz finished at No. 21, in 17:14.98 and St. Stephens junior Jackson Black completed the course in 17:33.16.
The NCHSAA 3A West Cross Country Regional is comprised primarily of schools in the Gastonia, Hickory, Asheville, Morganton, Kings Mountain, Hendersonville, Taylorsville, and Boone metropolitan areas, as well as 3A-level schools in Iredell and Rowan counties, among others.
Watauga 54
2. Asheville-T.C. Roberson 70
3. Asheville 90
4. Asheville-A.C. Reynolds 134
5. Gastonia-Stuart W. Cramer 148
6. Nor
th Buncombe 161
7. East Rowan 202
8. Gastonia-Forestview 214
9. Alexander Central 229
10. Jesse Carson 239
11. Hickory-St. Stephens 241
12. Kings Mountain 301
13. West Rowan 345