BOONE — Moving to the High Country with his parents when he was in 5th grade, Orlando Leon could be forgiven if he didn't remember much about his birthplace, Miami. But in making a comparison with Boone, he didn't hesitate.
"I love it here, in Boone. It is a great atmosphere. Playing in these mountains is a wonderful experience. There is really nothing like it," he said. "The people here are great, too."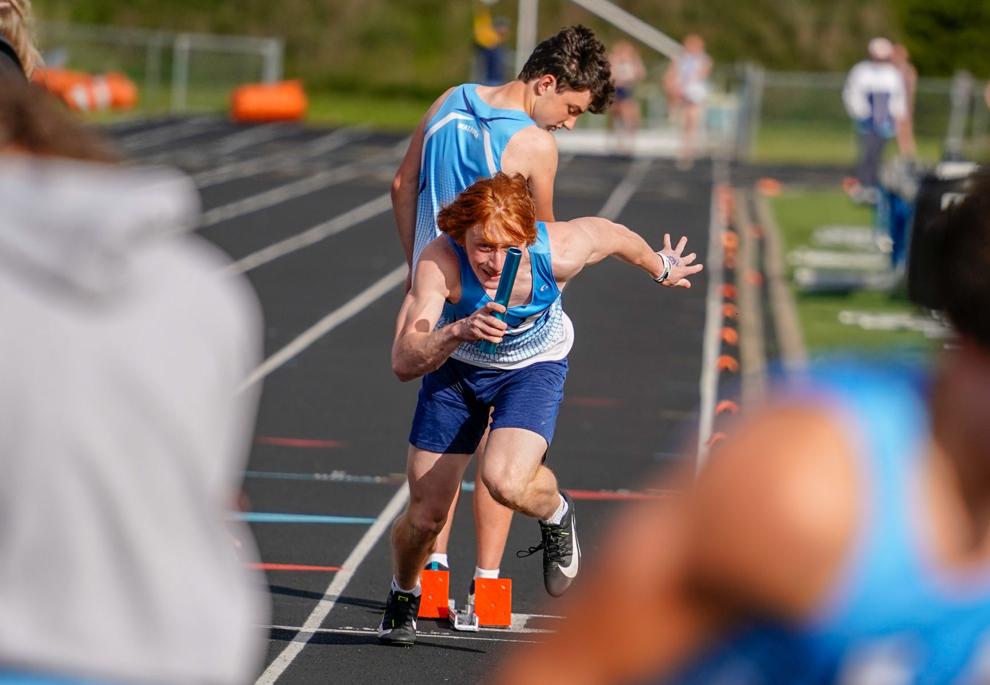 A senior student-athlete at Watauga High School, Leon's emergence as a reliable, if not star, performer for the varsity football team the last three years has not gone unnoticed. As a junior, he was named Northwestern Conference "Defensive Player of the Year" and his name could also be in the mix for individual honors again this season based on his 2021 performance.
"Playing football at Watauga has been a really good experience. I play under really good coaches and they have built a really good, positive culture here the last few years. Watauga is such a special place and we only have a few games left in the regular season, which in one sense kind of a bummer," Leon said. "But I am going to try to make the most of it."
Leon is very specific about how he has benefited from the experience of playing football for head coach Ryan Habich and the rest of the coaching staff.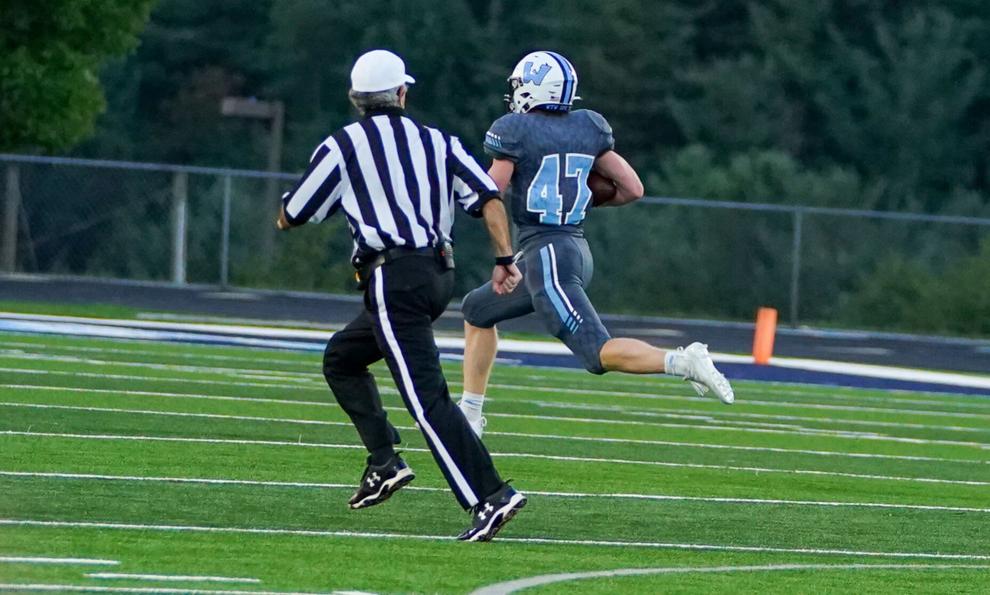 "I spoke earlier about the culture that the coaching staff has developed here. Where I have benefited from that is in obtaining life skills, understanding the importance of a work ethic and growing character. The team acronyms are something to live by well beyond football. For me, WTW means two things: 'will to win', as well as 'work to win.' GPE means 'give perfect effort.' And TBM means 'team before me.' Those are part of a recipe for winning football games, but also for winning in life," Leon said. "I didn't invent those. They are instilled in us by our coaching staff. They are part of the culture here and I think will benefit me further on in life, down the road."
Like many players on the varsity football roster, Leon is a two-way performer. On offense, he is currently a wingback, but is also a tight end. On defense, he plays outside linebacker.
Asked which role he likes better, on offense or defense, Leon hesitated for only a moment.
"That is a tough question, but I really like defense. I really enjoy outside linebacker. On offense, I played tight end for most of this year, but recently I have been playing a lot at wingback. I will play wherever coach wants me to play and try to excel at it as best as I can. Whatever benefits our team," he said.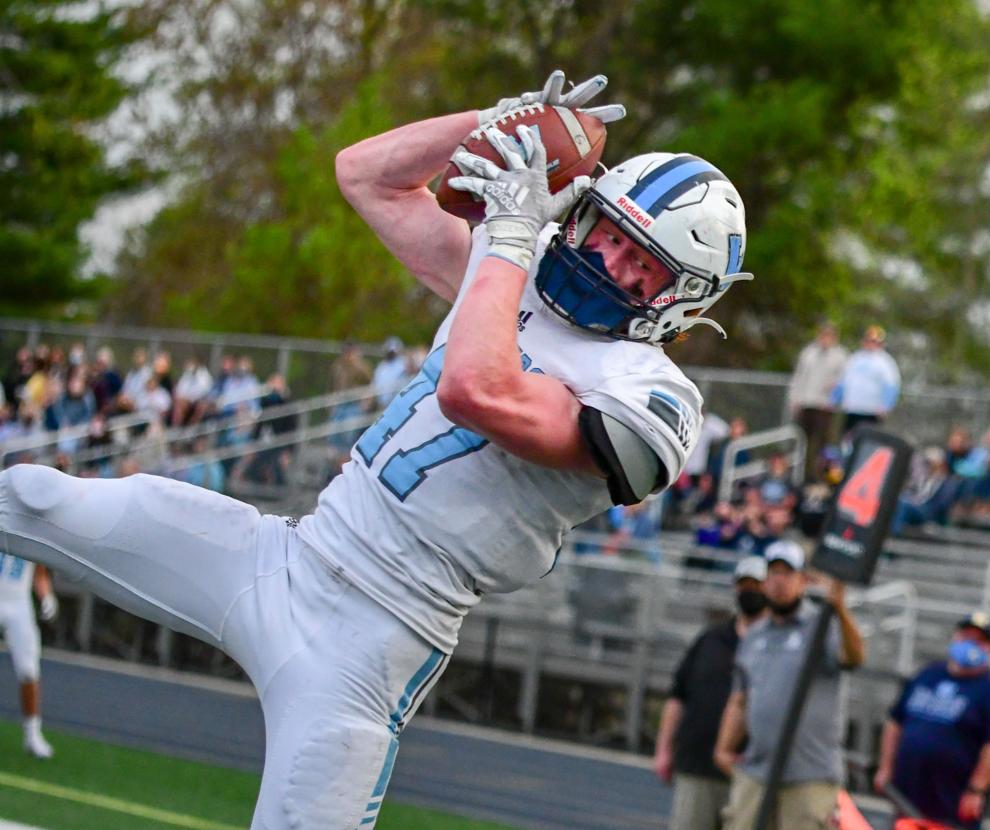 Although his high school football career is approaching an end, Leon said he definitely wants to continue playing at the collegiate level.
"I am hopeful of being able to play at the collegiate level. I have been striving toward that goal, both in practice, as well as in the weight room, but academically, too. That is really important," Leon said. "I am trying to do everything in my power to get to play at the collegiate level. Seeing former teammates like Anderson Castle and Jackson Greene getting to play at a bigger school like Appalachian State is inspiring. It helps motivate me to be like them. The only schools that I have had contact with so far have been Mars Hill and Lenoir-Rhyne."
Academically, Leon says he is particularly interested in mathematics, but has taken courses that might lead to business, marketing or maybe even the medical field.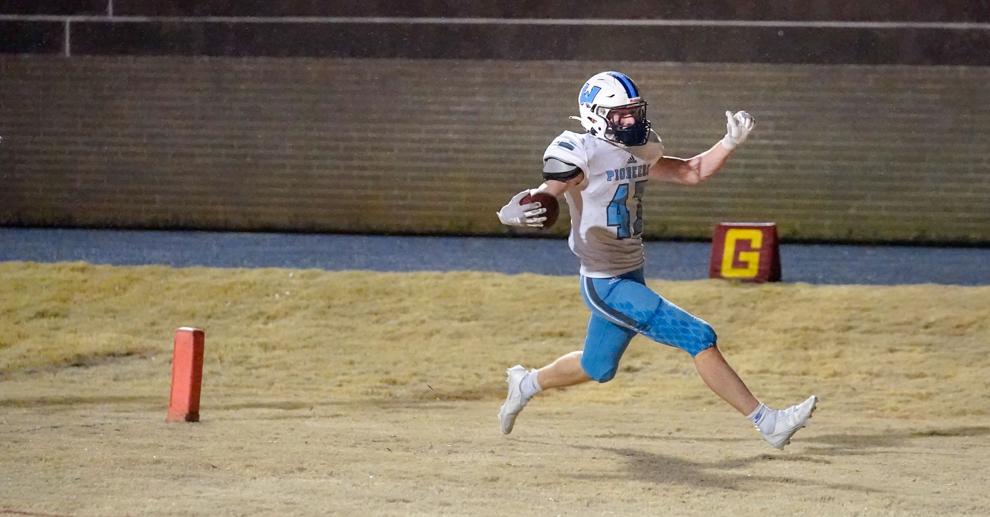 "I have always liked math from a young age," said Leon. "I am not much of a reading guy or a history guy, but I enjoy math. A lot of my classmates don't like it as much, but I have taken advanced placement calculus and I am now taking AP statistics."
Outside of football, Leon credits his parents as the strongest influences in his life.
"They have helped a lot and helped me to get where I am today. But I also have to credit my friends and teammates because they push me to do better off the field, too," Leon said.
In terms of football, Leon's eyes lit up when one NFL player's name was mentioned.
"He is retired now, but I really, really enjoyed watching Luke Kuechly play," Leon said. "He was a middle linebacker for the (Carolina) Panthers, but a really good guy on and off the field. He is definitely one of those guys that I have looked up to growing up."