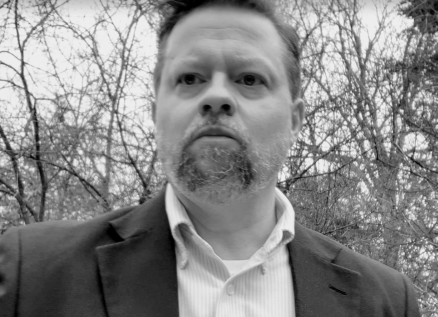 BLOWING ROCK — If ever there was a speaker perfect for the current times, Rumple Memorial Presbyterian Church's fourth annual 2021 Visiting Scholar may fit the bill.
On Sunday, Sept. 26, and Monday, Sept. 27, Rumple welcomes the Rev. James Calvin Davis to Blowing Rock to meet with the church and the community virtually.
Davis is the George Adams Ellis Professor of Liberal Arts and Professor of Religion at Middlebury College. He teaches courses in ethics and Christian studies with a particular interest in religion, ethics and politics in the U.S. He also writes widely in theology and public ethics, with a priority on linking classical Christian texts, thinkers and traditions to current political discourse.
Davis' latest book is "American Liturgy: Finding Theological Meaning in the Holy Days of U.S. Culture." Issues raised in the book are the focus of his upcoming lectures at Rumple.
The visiting scholar also studies and teaches the history of higher education in the U.S., specifically the historic relationship between Christianity, the liberal arts and humanities, and interpretations of civic responsibility.
Any member of the community, as well as the church, can view the lectures online on the Rumple YouTube channel, where they will be recorded. He will be interviewed live by Dr. Davis Hankins of the Appalachian State University religion and philosophy department on Sunday, Sept. 26, at 9:30 a.m. The Middlebury scholar will also preach the sermon at Rumple for the 11 a.m. worship service, offer two lectures in the evening on Sept. 26, beginning at 5:30 p.m., and on Monday, Sept. 27 at 9:30 a.m.