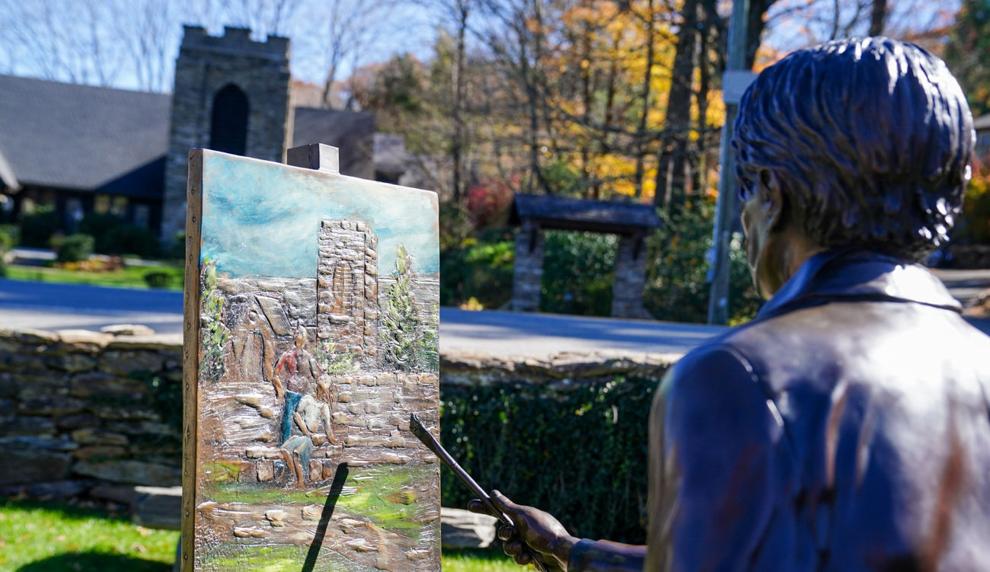 BLOWING ROCK — On the surface, it doesn't seem like the trip from Harper's Ferry, Va. to Blowing Rock, N.C. should be all that taxing. For Elliot Daingerfield, though, it was a trip filled with awe and wonder, trials and tribulations, and a multitude of life lessons.
Thanks to the Blowing Rock Historical Society's recently announced repurposing of Edgewood Cottage from late fall to late spring — into a third museum within the town limits — visitors and local residents alike get to learn more about Daingerfield, his life and influences. This year, because next year BRHS will have a different exhibit.
"We wanted to do more to share Blowing Rock's rich history with the community and beyond," said Tom O'Brien, BRHS president. "The Blowing Rock Art & History Museum has a terrific exhibit up on the second floor and we have a little bit up the street at the 1888 Museum, but we felt like we needed something else, too."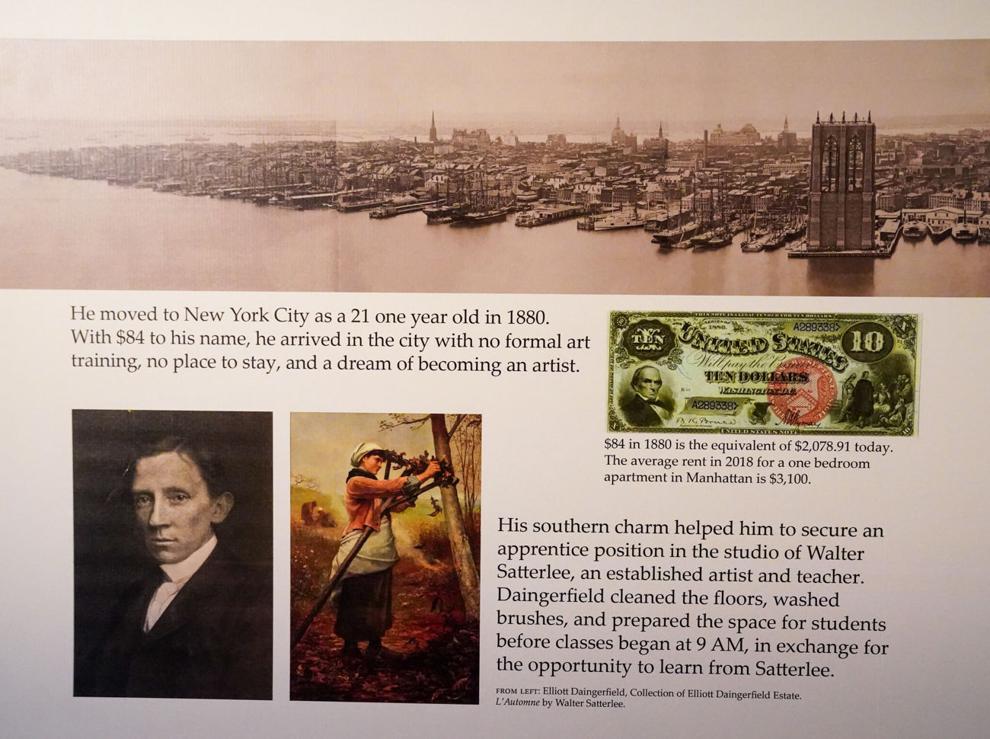 So, with need presenting itself, what else was there to do besides think outside the proverbial box?
"Collectively, we looked at this great asset we have in Edgewood Cottage that serves us well from late May into September with our highly successful Artists in Residence program," said O'Brien. "By the way, our visitor traffic this year was almost 25 percent higher than our best year on record and our art sales were greater than 80 percent better. That is terrific, but why leave the building empty and unused the rest of the year?" said O'Brien.
An easy answer: they don't need to.
"We had talked previously about making Edgewood Cottage a museum of sorts, but we hardly have enough volunteers to provide docents to the 1888 museum, much less for another one. Then Mayor Charlie Sellers told us about some tactics he was using out at The Rock, a way that we could open without docents. So we installed several cameras and made arrangements with the police to unlock it in the morning and lock it up in the evening. We have several cameras inside and outside, recording the traffic," said O'Brien. "When the most valuable things inside are the informational poster boards and you consider this is Blowing Rock, this was an easy decision."
As far as Daingerfield goes, BRHS has done an exceptional job of explaining his life journey in condensed fashion. Between his birth in Harper's Ferry and his discovery of Blowing Rock at about age 29, there were some childhood years in Fayetteville and some life disruptions caused by the Civil War before he made his way to New York City to study art.
"What we wanted to achieve with this exhibit," said O'Brien, "is to explain the influence that Daingerfield had on Blowing Rock, but to also describe the influence that Blowing Rock had on Daingerfield. When you read these panels on our walls and see the old photos and illustrations, you will understand that he was a very different artist in Blowing Rock than when he was in New York City."
O'Brien said that the museum's Daingerfield exhibits will be up until early May when BRHS will prepare the cottage for the Artists in Residence series. Once the Artists in Residence series ends after Labor Day, the building will take on its "off season" museum persona.
Admission to the Edgewood Cottage is free, open daily.