BOONE — Watauga County is in mourning following an April 28 standoff with law enforcement that left five people dead — two of which were WCSO deputies.
"This is an incredibly tragic situation and our thoughts and prayers are with everyone involved as well as their families and our community," Watauga County Sheriff Len Hagaman said in a statement. "I greatly appreciate the tremendous support we are receiving from law enforcement agencies across the region and the state."
According to the WCSO, deputies responded to a call for a welfare check at 553 Hardaman Circle just outside of Boone at 9:44 a.m. The check was initiated by the homeowner's employer, who reported the homeowner did not report to work or respond to telephone calls, according to the WCSO.
The deputies, Sgt. Chris Ward and K9 Deputy Logan Fox, entered the residence after discovering all vehicles belonging to the residents were on the property, according to the WCSO.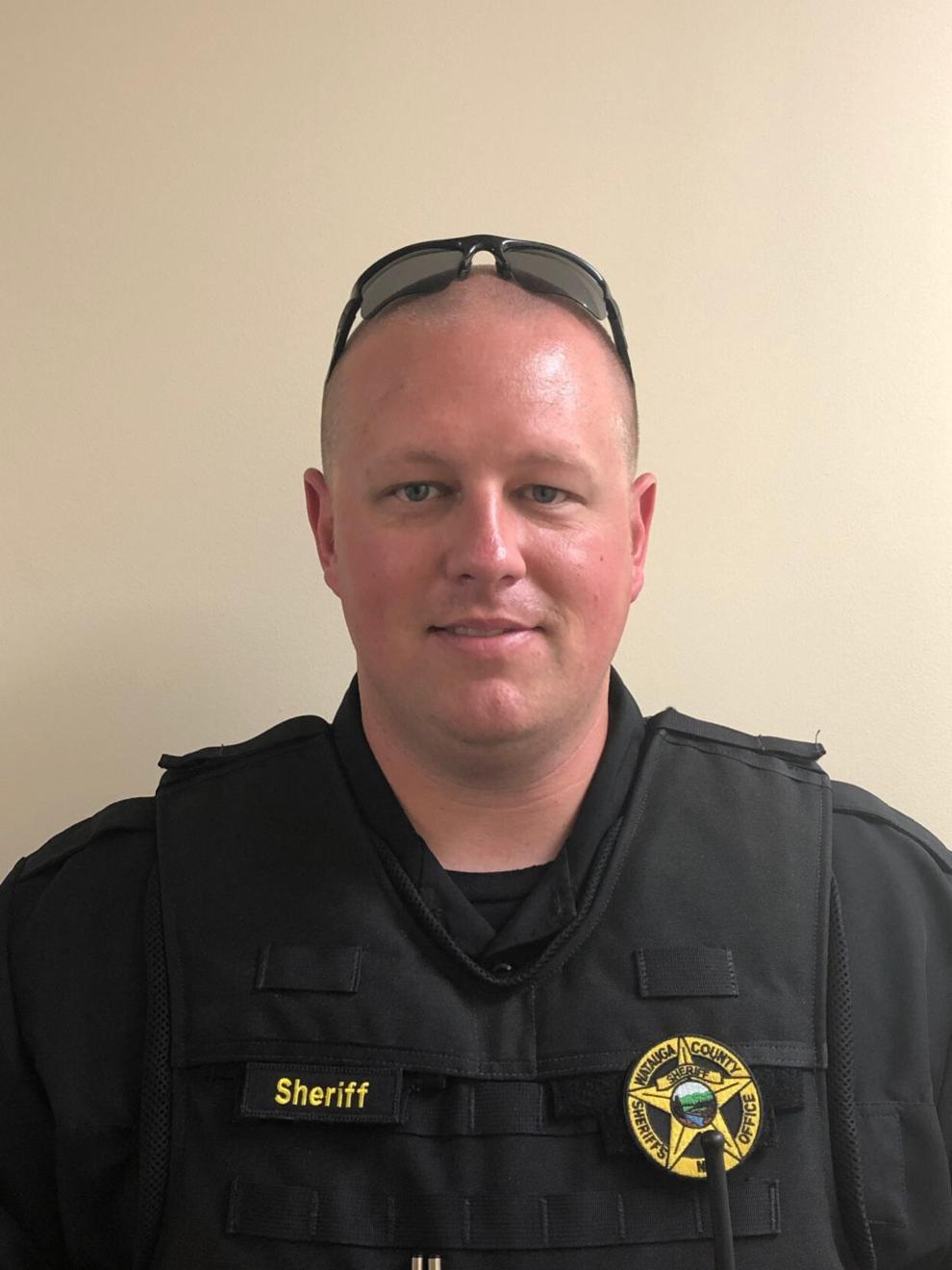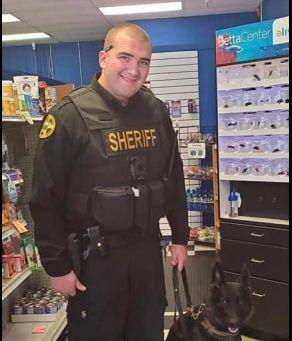 After entering, the deputies discovered the bodies of Michelle Annette Ligon, 61, and George Wyatt Ligon, 58, and began searching the home, according to WCSO Major Kelly Redmon. The deputies were allegedly fired upon by a suspect identified by the WCSO as Isaac Alton Barnes, 32. Fox and Ward called for back up from responding agencies; back up responded immediately, according to Redmon.
Barnes is also believed to have killed the Ligons, who were identified by the WCSO as his mom and step dad.
Fox died at the scene and Ward died after being airlifted to Johnson City Medical Center for treatment, according to the WCSO. Ward's death was confirmed around 9 p.m., while Fox's condition was not made public until the next day. Fox's K9, Raven, was left in Fox's vehicle and was unharmed, according to Redmon.
The Boone Police Department, Appalachian State Police Department, Boone Fire Department and the North Carolina State Bureau of Investigation assisted the WCSO in responding to the situation initially.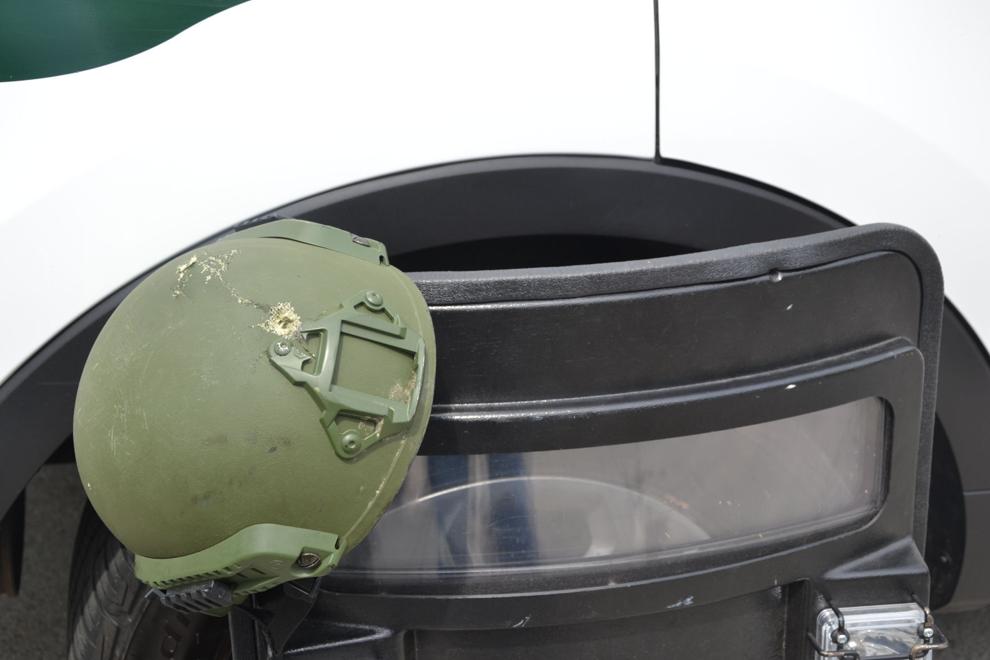 After backup was deployed, an initial rescue attempt resulted in a Boone Police Officer being hit by gunfire, according to Boone Police Chief Andy Le Beau. The officer was not injured, with the rounds being deflected by his protective gear, according to Le Beau, who said the officer's physical status was "surprisingly good" as of Thursday, April 29.
Law enforcement initially blocked the roadway into the neighborhood, later evacuating those nearby.
As the stand-off went on through the day, the WCSO was also assisted by the Ashe County Sheriff's Office, Avery County Sheriff's Office, Beech Mountain Police, Blowing Rock Police, Caldwell County Sheriff's Office, Henderson County Sheriff's Office, Hickory Police, Morganton Public Safety, North Carolina Alcohol Law Enforcement, North Carolina State Highway Patrol, Transylvania County Sheriff's Office, West Jefferson Police and Wilkes County Sheriff's Office.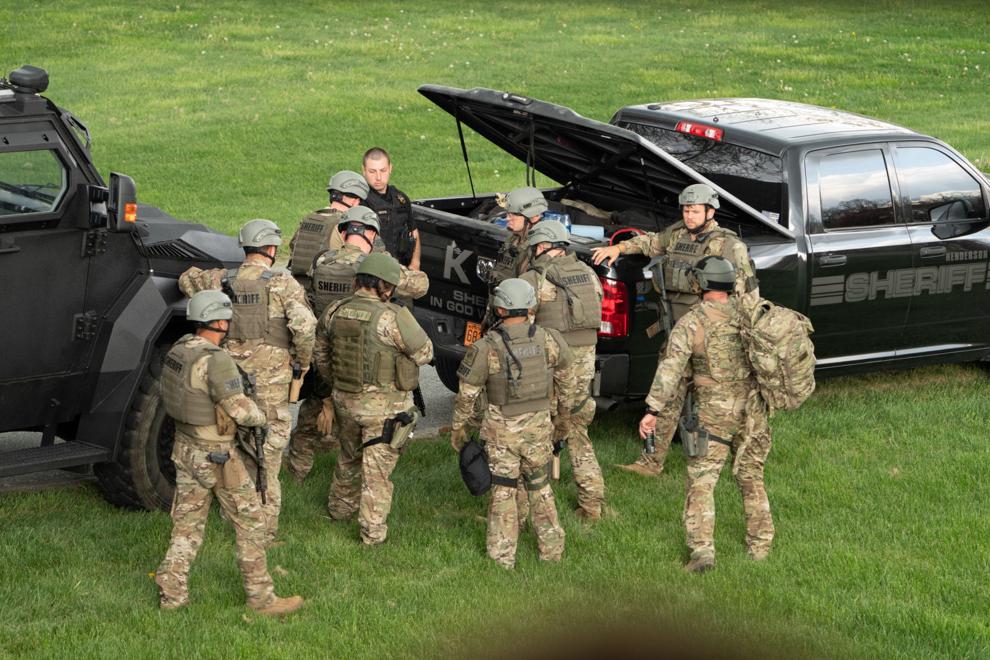 According to the WCSO, they were also assisted by "a large number" of emergency management departments, fire departments, emergency medical services and rescue squads from the surrounding areas. The Billy Graham Evangelistic Association announced the Billy Graham Rapid Response Team, including four chaplains and a Mobile Ministry Center, had been sent to support law enforcement.
Nearly 13 hours after Fox and Ward responded to the welfare check, the stand-off ended with death at 10:15 p.m. The WCSO has not released the circumstances of Barnes' death as of late April 29 and will depend on autopsy results, according to Redmon.
Ward, 36, was an eight-year veteran in law enforcement, having previously served with the Beech Mountain Police Department in 2013 before joining the WCSO. He was married and the father of two.
Fox, 25, had been with the WCSO for less than two years, previously spending more than two years at the Ashe County Sheriff's Office. Ashe County Sheriff Phil Howell stated that while Fox worked as a deputy for the Ashe County Sheriff's Office for a little more than two years, he "will forever be a part of us."
"Even before the tragic events of yesterday we always counted Logan as family," Howell said. "There's a sticker he left on his old desk here with the name of his K-9 partner Raven and, just like Logan's memory, you can rest assured it's not going anywhere. Our deputies will make certain of that."
Howell added that it's impossible to estimate how many people Fox had helped while he was worked in Ashe County.
"The guy worked from the moment he checked into service until the moment he checked off-duty," Howell said. "That's just who Logan was, you couldn't slow him down. If he was on-duty our guys never really had to call for backup; they just always knew Logan was on his way."
From the start of the situation, an outpouring of support was directed to Watauga's law enforcement.
N.C. Gov. Roy Cooper tweeted at 10:22 a.m. on April 29, "We grieve for Sgt. Chris Ward, K-9 Deputy Logan Fox and the entire Watauga County law enforcement community today after these tragic deaths in the line of duty. These horrific shootings that claimed lives and loved ones show the ever-present danger law enforcement can encounter in the line of duty. I have talked with Sheriff Len Hagaman to offer condolences and additional assistance."
"These brave men and women put their lives on the line to protect us, and they deserve our profound gratitude every day," Congresswoman Virginia Foxx (R–District 5) tweeted at 8:55 a.m. on April 29.
Rep. Ray Pickett (R–Blowing Rock) and Sen. Deanna Ballard (R–Watauga) also gave statements mid-day April 28. Ballard stated on Twitter that her thoughts were with the law enforcement and families involved. Pickett also said his thoughts and prayers were with the sheriff's department and their families.
Appalachian State University Chancellor Sheri Everts tweeted at 12:54 p.m. on April 29, "We are deeply saddened by the incredibly tragic incident that took place in Watauga County yesterday. (Appalachian State) mourns the loss of two courageous officers and the victims they tried to assist, and we extend our deepest appreciation to everyone who is responding."
While the stand-off was still active, the Watauga High School Pioneers softball team played their game against Alexander Center in honor of local law enforcement. The two teams held a moment of silence and prayed together before the game, and Watauga County Schools Superintendent Scott Elliott sent out an email asking for people to be respectful and supportive of the officers involved and their families.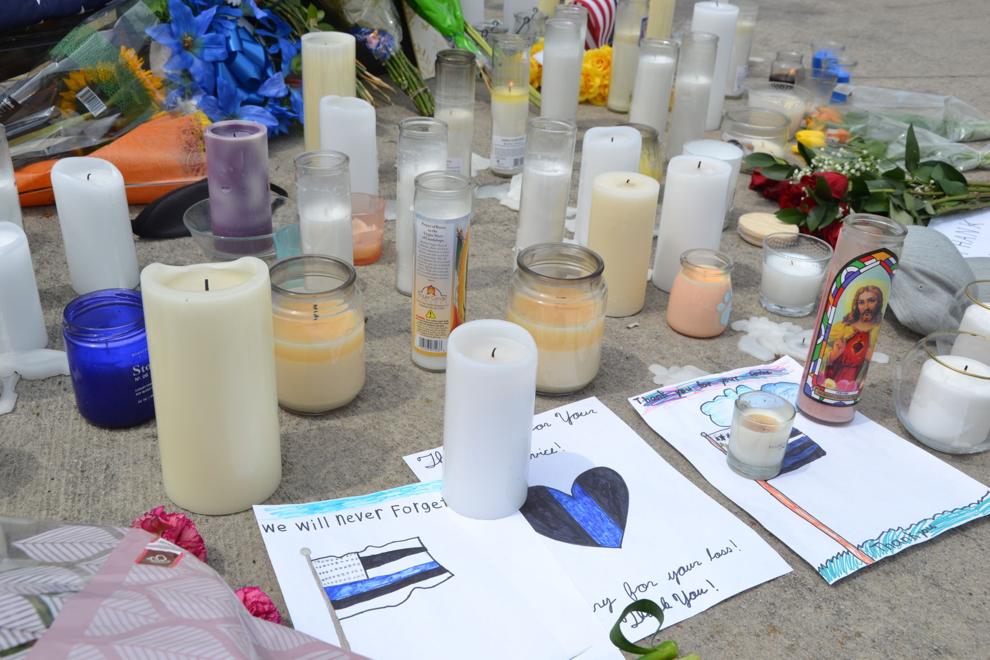 The day following the stand-off, an impromptu memorial began to form outside of the WCSO. Laid before a monument dedicated to other Watauga law enforcement officers who died during their service were flowers, candles and other items to memorialize the loss of Fox and Ward.
Michelle Ligon previously worked for the Boone Area Chamber of Commerce and the Watauga County Tourism Development Authority. George Ligon is listed as a branch manager of the Terminix in Boone.
Chamber co-worker Wysteria White said Michelle Ligon had a "caring spirit."
"I am heartbroken over the loss of so many members of our community," White said. "Michelle Ligon and I worked together for many years, both at the chamber at a time when our agencies were all together, and then for years afterward as she worked at the Boone/Watauga County Tourism Development Authority. Her family meant everything to her. She and George were among the sweetest people you would ever want to know. Michelle had such a caring spirit about her, and always wanted to help people. She was a dear friend and will be deeply missed by me, and so many others in our community."
The Boone Chamber posted on Instagram that behavioral health providers at AppHealthCare are available to take appointments for anyone in need of mental health and grief support. They can be reached at (828) 264-4995.
The law enforcement community also responded to the news of Fox and Ward's deaths, with law enforcement agencies across the state and out of it sending their support. One official to voice their support was Avery County Sheriff Kevin Frye, whose agency was working with the WCSO through the stand-off. 
According to Frye, his office was informed of Barnes as a potential threat the previous weekend, and that his office was on alert and seeking his potential whereabouts in Avery County in the days leading up to Wednesday's incident.
"He was making statements Sunday and Monday that were substantial enough that law enforcement in Watauga County put out a bulletin for us to be on the lookout for him because they thought he might be in Avery County," Frye said. "We were looking for him on Sunday and Monday in Banner Elk and the Gwaltney Road area."
Frye said thoughts and prayers go out from the Avery County Sheriff's Office to members of the Watauga County Sheriff's Office and Watauga County law enforcement community as a whole.
"They had a tragic incident yesterday and when something like that happens, we pull together more than ever," Frye said. "We all work together as a team to do whatever needs to be done."
Among the tributes was the Forsyth's County Sheriff's Office reaction to the news of Ward's death, "Rest easy, brother, we have the watch from here."