BOONE — New downtown design standards, parking, potential rezoning of R3 and R4 properties and stormwater were identified as top priorities at a "planning retreat" held by the Boone Town Council and town Planning & Inspections Department staff on Jan. 22.
The Planning & Inspections Department assists the town council and appointed boards in managing growth and promoting public health, safety and general welfare through the formulation of plans, policy recommendations as well as the administration of the town's Unified Development Ordinance, North Carolina State Building Codes and various nuisance codes and statutes, according to its web page.
"Our goal is to provide the very best service to our customers in the community, while developing strategies to guide growth in a manner that preserves and enhances both the natural and built environments and creating a community of lasting value."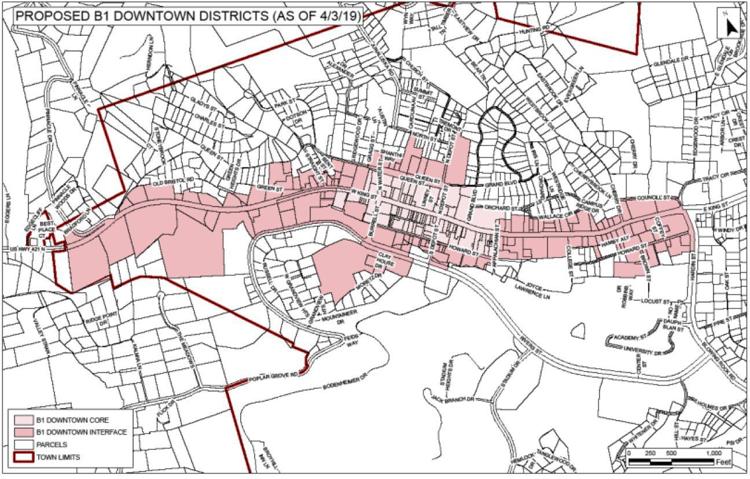 The town's Community Appearance Commission has been working since 2010 to develop new downtown design standards. The commission has also been working on recommendations for expansion of the B1 zoning district into two new districts, a downtown core district and a downtown interface district, according to meeting materials.
A draft of the proposed changes was expected in late January.
In addition, the Boone Historic Preservation Commission has been working since 2015 to establish a local historic district in downtown Boone. Downtown Boone Local Historic District design guidelines were approved by the HPC on Jan. 7 and are expected to be presented to the town council in February.
Planning staff are also working to bring the town's codes into compliance with Chapter 160D of the North Carolina General Statutes, which consolidates current city- and county-enabling statutes for development regulations (now in Chapters 153A and 160A) into a single, unified chapter, according to the UNC School of Government.
"While the new law does not make major policy changes or shifts in the scope of authority granted to local governments, it does provide many clarifying amendments and consensus reforms that will need to be incorporated into local development regulations," wrote David W. Owens and Adam Lovelady on the School of Government website.
The law creating 160D passed last year and becomes effective Jan. 1, 2021.
Council members directed planning staff to review the town's parking standards and develop minimum parking requirements for commercial projects. About a decade ago, the town enacted maximum parking limits for businesses, in part to limit areas of impervious surface. But some have been critical of the regulation, including Boone Town Council Members Loretta Clawson and Sam Furgiuele.
Staff were also directed to continue work on the potential rezoning of R3 and R4 parcels in town limits.
The council is considering potential rezoning of more than 200 R3 and R4 parcels to different residential zoning districts, including a proposed R1-S Small Home Residential District.
The process began in 2018, when Furgiuele proposed a review of all R3 and R4 properties that had not been developed for multi-family, as well as their surrounding uses. At the same meeting, he also proposed the creation of a new zoning district for cottage housing and tiny homes, which could be used as a transition between high- and low-density areas and would provide more diverse and affordable housing.
Boone Town Manager John Ward previously expressed concerns about potential litigation and the unknown impacts of rezoning on the town's budget.
"Of all the projects you have before you on Jane's list, this is the one with the biggest unknowns," Ward said last year. "This is the one that worries me the most, to have the vision to budget for litigation due to the loss in value of down-zoning."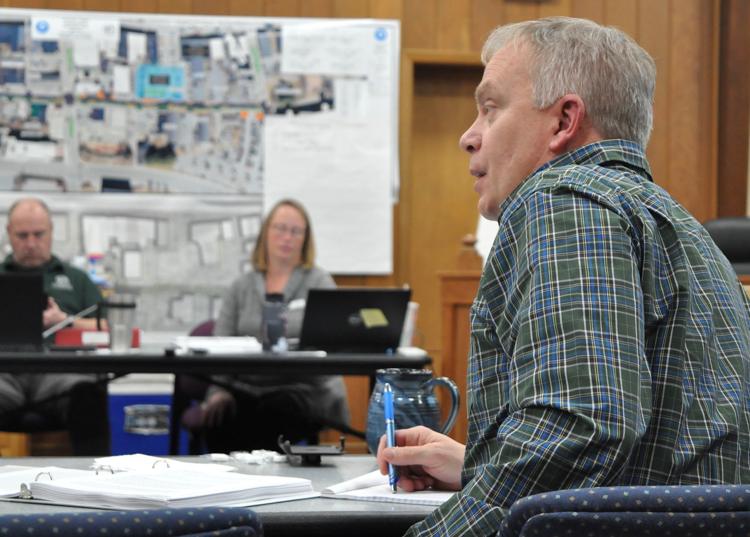 New Council Members Nancy LaPlaca and Dustin Hicks agreed to meet with Jane Shook, town planning director, to learn more about the proposed rezonings.
At one point at the planning retreat, Furgiuele made a motion that council members agree to not submit any new planning-related agenda items until the October meeting — to allow the department time to catch up on a long list of council-directed priorities and tasks.
A brief discussion followed, with town attorney Allison Meade suggesting that the council members could informally agree to limit the items they place on the meeting agendas, but she cautioned against an official action that would restrict the rights of council members.
Council members Connie Ulmer, Hicks and LaPlaca agreed, with LaPlaca — who was elected to a two-year term in November — noting that as a new council member, the motion would restrict her for a while.
But when Mayor Rennie Brantz later called for a vote on Furgiuele's motion, the council passed it unanimously.
For more information about the Boone Planning & Inspections Department, visit www.townofboone.net/departments/planning-inspections.