This is the second story in a two-part series about women in law enforcement in the High Country.
When 9/11 took place, Kat Eller was traveling internationally and watched the devastation on TV — that's when she decided to become a police officer.
She watched police officers, firefighters and others running into the World Trade Center, and said she knew then she wanted to come back to the U.S. Eller — a native of Clifton Forge, Va. — enrolled in basic law enforcement training the following year, as she had already obtained a degree in criminal justice with a minor in psychology from Radford University. She started working in security part time at Diamond Creek in Banner Elk the same year, and now serves as the community resource officer for the Boone Police Department.
Eller is one of 34 women serving as a law enforcement officer in Watauga County. The High Country has seen an increase in women serving in the field in the last few years, with several agencies experiencing the largest numbers of women employed with their agencies in their history. Various reasons led these women to join the force, whether it was a childhood dream or an inherent want to help their communities.
When Appalachian State University Police Department PIO Emily Bausch was in high school and college, she said she had no intention of going into law enforcement. After graduating college, she moved to Florida and started working part time with Volusia County Beach Patrol in Daytona Beach in 2005. After about a year, the Beach Patrol offered her a full-time position as a beach patrol officer.
"Being a rescuer on the beach was exciting and very fulfilling, and it changed my mind about the type of work I wanted to make into a career," Bausch said. "To work as a beach patrol officer, you must be a cross-trained law enforcement officer who is also a strong ocean rescue lifeguard and an EMT. It's a very specific type of law enforcement heavily focused on public safety, environmental protection and physical fitness, and that was why I wanted to pursue it."
Bausch recalled a memory after she joined the Volusia County Beach Patrol when dispatch received a call about multiple people struggling in the ocean about a mile away around 9 p.m. Once on scene, Bausch and another officer jumped out of the patrol vehicle, grabbed rescue equipment and split up to try to find the swimmers.
"I remember feeling doubt, wondering how in the world I was going to find someone at night in an ocean, but after swimming out into the current ... I found one of the victims," Bausch said. "I'll never forget how it felt to find him. He was conscious but so tired he couldn't speak, so I held him to my buoy and bit by bit, I got us to shore."
Bausch and her fellow officer were able to save all three swimmers. Once an ambulance was on scene, the two officers went back to the station. What she saw when they entered the station was her partner's dinner still sitting on the station's counter with a couple bites taken out of it, half a sentence was typed in an email that was left open on his computer and Bausch's belongings were scattered on the floor.
"This was when it really hit me, as a new law enforcement officer, that the bottom line of my work as a police officer was always going to be about standing in between a stranger and harm's way," Bausch said. "It didn't matter if I was on or off duty, if my response was perfect or if I could do my job without fear. But I knew I could do it just as well as anyone, man or woman, and this built my confidence and put a lot of my worries into perspective as I finished my field training."
Bausch now has a shared role between App State university communications and APD. She specializes in critical and crisis communications, and her role includes a focus on building and maintaining relationships between community members and police, while also helping to provide critical communications to the campus community.
While the Appalachian State Police Department currently has 21 officers who are women, at one point in time Amber Stanley-Swift was the only female road officer working for the police department. She now serves as a master patrol officer for APD.
"I remember feeling a heavy burden to perform and to perform exceptionally well," Stanley-Swift said. "In recent times at Appalachian State our female population has grown tremendously and I think our community is strengthened because of it. Males and females each have distinctive traits that blend together to make a remarkable law enforcement agency."
Stanley-Swift said it was after riding along and observing with a local police department that she felt drawn to the profession. Filled with passion, excitement and motivation, she said law enforcement no longer was a choice for her — it was her calling.
"Growing up, my parents always told me, 'you come from a long line of strong women,' and 'you're a strong, independent woman,'" Stanley-Swift said. "Little did I know their words would resonate with me later on in life."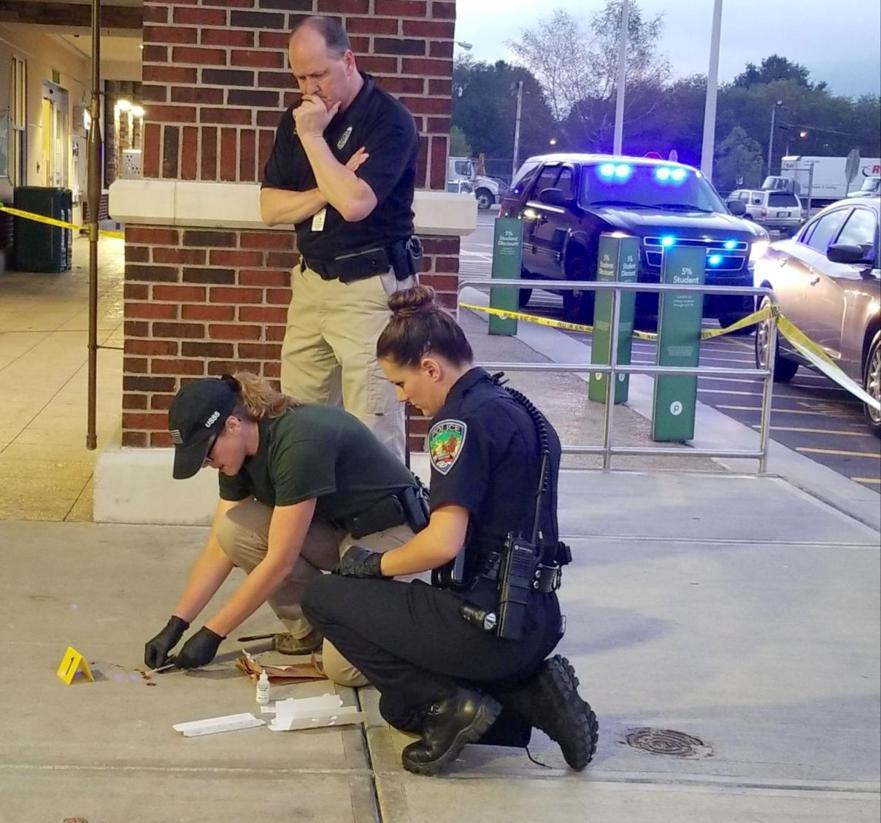 Eller said she recently realized there are more women in law enforcement in the area than there were when she first started. Joining the Boone Police Department in 2007, Eller said there was one other woman at the department at the time — Rebecca Russell.
Russell later left Boone Police to work for WCSO, and Eller said she was the sole female officer at the department until Candace Burlingame joined in 2015.
Starting at Boone Police as a patrol officer, Eller was promoted to a detective position in 2012. She worked as a school resource officer in 2019 with WCSO, then came back to Boone Police when they started to offer a community resource officer position. In this role, Eller works as a liaison between the department and the community to help with community relations, public education, crime prevention, neighborhood or area specific problems and event coordination.
While Eller said she's never felt discriminated against within Boone Police because she's a woman, she advised that departments should be as professional with the female officers as they are with the males. Eller said departments should show their female officers respect so that when other women apply they can testify to how well they are treated.
"Females, any of us that have gone into law enforcement, we just need to know that we're going to be treated with the same respect as the men," Eller said. "But also that we won't be turned away from the hard calls either, that we'll be given the same type of calls that any of the male officers would be getting."
Carolynn Johnson, a Watauga County native, graduated high school in 1999 and started working part time for the Red Cross. Seeking a full-time job, Johnson became a dispatcher for Watauga County in 2005. She was approached by the sheriff a few years later to see if she would be interested in going to basic law enforcement training. While she hadn't really thought about being a cop, Johnson ultimately decided to go to BLET in 2007 as a way to find a career to help people. She started as a Watauga County Sheriff's deputy in 2008.
Johnson said a balance is created when women work in law enforcement. She said sometimes suspects won't be as aggressive with a female police officer as they would a male. Eller said women officers can have a more nurturing approach to situations, and have a way of talking to people that may be different than the men. The majority of the time, though, Eller said the officer's gender doesn't matter as long as they have a caring heart and can talk to people.
Johnson worked from 2008 to 2012 as a WCSO patrol deputy, started in 2012 as a general investigator and in 2019 was promoted to captain of investigations. In this role, she supervises general investigators and narcotics officers, and oversees each case they work — including property damage incidences to homicide cases. Johnson serves as back-up and an extra set of hands for her officers if needed, and said there's no way to know when something may need her attention.
"You're always available to come back into work; I'm always on call," Johnson said. "A typical day can be anything from 8am.-5pm, or 8 a.m. to two days later. It just depends on what's going on."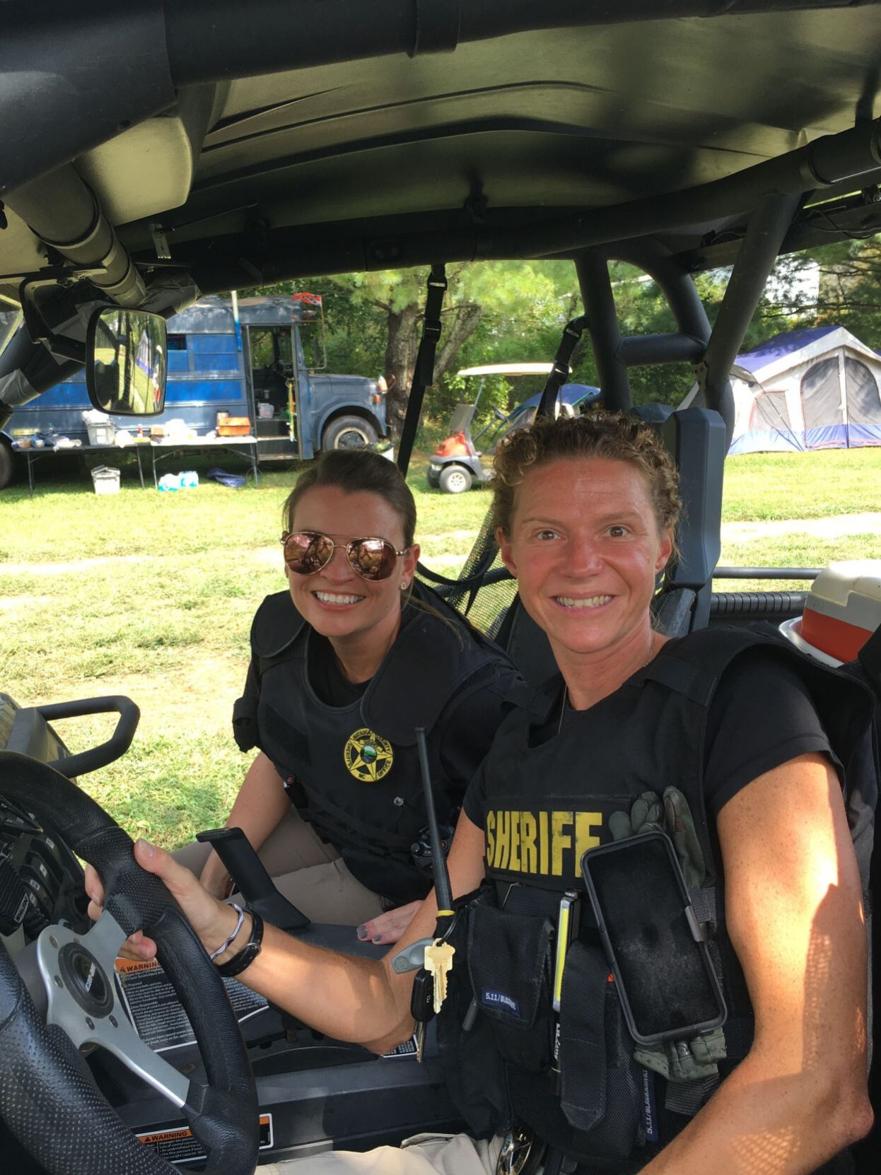 Cases that are difficult for Johnson are incidents involving trauma to a child or the elderly, she said. She said she doesn't forget seeing the bruises or cuts on a child, or interacting with an elderly person who can't defend themselves against an assault or someone taking their money. It makes her sad that people could wrong others in so many ways, she said.
"It's hard to understand or wrap your head around why would you assault this person, why would you break in and steal all of these people's tools because that's their way of living, why would you kill somebody?" Johnson said. "Things like that are harder for me, but it's also a motivator. If I can figure out who did this, or why they did it … then it's like I can make a small right in a big wrong."
A Hudson man allegedly tried kidnapping a few children in the Vilas area in August, but the job didn't stop once officers arrested him. Johnson said WCSO investigators hosted an award ceremony and pizza party for the kids for their bravery.
"Any time my people have the opportunity to go above and beyond, they do," Johnson said. "I appreciate that kind of heart in people. It's not we just have a job to do and it's done. It's what can we do to make this even better, and how can we continue to look out for these people."