The local municipalities of Beech Mountain and Seven Devils each recently held their respective monthly council meetings.
Beech Mountain
The Beech Mountain Town Council approved a capital project ordinance for the 2018 Water System Rehabilitation Project. The project will rehabilitate or replace approximately 16,500 linear feet of existing water line. The improvements will be located in the Charter Hills Road area.
Town Manager Bob Pudney read a public comment submitted in response to the town's proposed budget. The commenter noted that the proposed budget was an improvement over previous years, but he expressed concern about the proposed 1 percent cost-of-living adjustment and the 2 percent merit pay increase for town employees. The commenter also expressed concern about the "ratchet" effect of annual salary increases and the effect it will have on future budgets, as well as employee health care costs.
The town's total general fund budget for the 2020-2021 fiscal year is $7,761,632, which includes $1,416,090 in capital expenditures designated to roads and infrastructure improvements. The budget is an increase of 9.83 percent over the previous year.
The town's proposed tax rate remains at $0.0732 per $100 valuation. During budget discussions, council members proposed that they look further into employee health care costs at future meetings. Council members made no decision as it relates to employee health care or individual police car retention for officers as it relates to next fiscal year's budget.
The council approved its 2020-2021 fiscal year budget unanimously.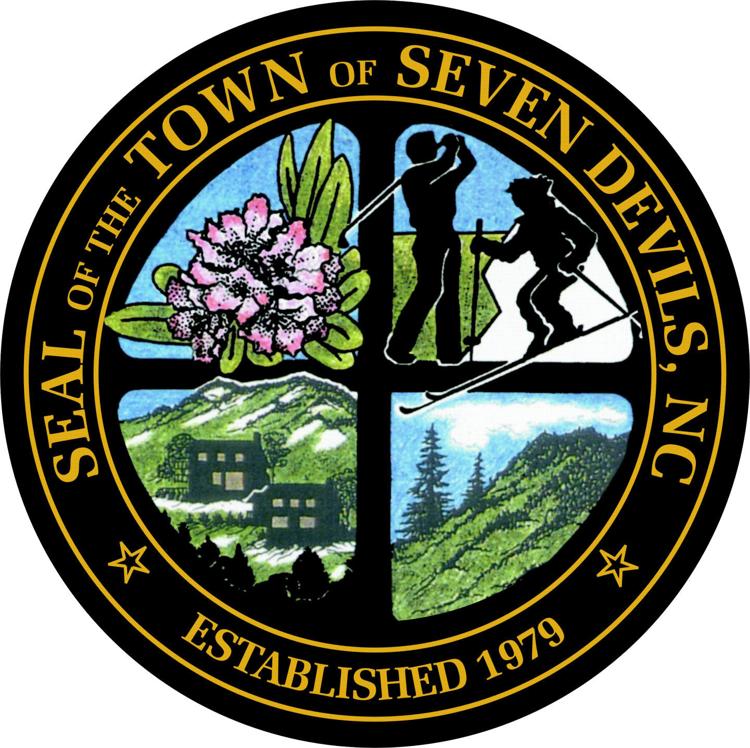 The Seven Devils Town Council held its meeting via GoToMeeting as well as in-person on Tuesday, June 9.
Town Manager Debbie Powers updated the council on its state of emergency, citing that the town is extending its prohibition of utility disconnections and late fees for 60 days in accordance with the state. Gov. Roy Cooper's Phase 2 of the statewide reopening plan is set to end on June 26, but a decision had yet to be made. The town is planning on implementing sneeze guards and six feet of spacing once it reopens its town hall.
The town will receive $7,039 in relief funds from Avery County and $20,175 in funds from Watauga County for COVID-19 relief through the CARES Act.
The town submitted a Parks and Recreation Trust Fund Grant application in May ahead of the June 1 deadline. As special recognition was given to Town Clerk Hillary Gropp who earned the North Carolina Association of Municipal Clerks designation.
Powers also noted that Blue Ridge Energy has been working on utility easement maintenance throughout town. The results have caused some complaints by citizens related to mess and leftover debris. The town advises residents to contact Blue Ridge Energy. Public Works will begin a town-wide debris pickup on June 15, and will no longer receive individual work orders.
The town's Department of Public Works repaired a water line on Monday, June 8, at Knob Hill Lane and Edgecliff Lane. The water has been tested and is acceptable for drinking. Similar repairs will occur on Windy Knob Trail.
Blue Ridge Conservancy expressed that it would like to arrange a field trip with council members to its new property in Banner Elk, which features Peak Mountain.
Anne Fontaine was approved for a seat on the ABC Board, and Wayne Bonomo was approved to join the Public Safety Committee.
The council held a budget workshop at 10 a.m. on June 16, and will also hold a public hearing regarding the budget at 10 a.m. on June 25.