An author with the stature of Stephen King has more options — and demands — than most when it comes to publishing his work, which can sometimes make finding a copy of a new release … interesting.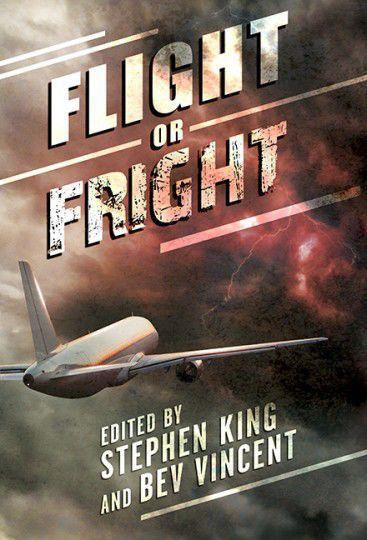 When King first published "Flight or Fright" in September 2018 the hardcover was made available by his friend and colleague Richard Chizmar at Cemetery Dance Publications. That book in trade hardcover is still available at CDP and at online sellers.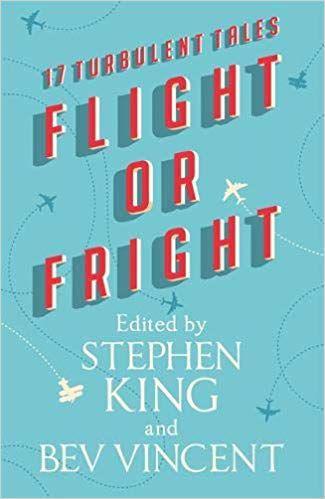 Currently, a paperback version is listed online as available through the British publishing house Hodder & Stoughton (now an imprint of Hachette) with a fairly hefty shipping charge and limited availability.
Now, the most current version of the book, the copy reviewed here, was scheduled for release June 4 as a Scribner reprint edition. This copy will be less expensive than the UK edition with no or much-reduced shipping depending upon your favorite online retailer. Although, a caveat, unless you're of a mind to collect all of SK in paperback — and you know who you are — the trade hardcover shows availability now and, at a currently reduced price, for just a couple of dollars more than what you'll pay for the trade paperback in June.
But, as with most of King's fiction, it's not as important which version you obtain (except, perhaps, to the purists intent on completing a personal catalogue of first editions) or if that version is ink print, e-print or audio. What's important is that you obtain it because, if nothing else, King always promises an interesting itinerary.
And so it is with "Flight or Fright: 17 Turbulent Tales," an anthology of stories new and old centered on the terrors of flight edited by King and Bev Vincent.
That King is no fan of commercial flying he makes apparent in his trademark "let's have a quick chat, reader, you and I" introduction, which by itself is almost worth the price of the ticket. (Vincent, himself, provides a nice and homey afterword). That King goes on to introduce each story is an upgrade to first class and should help deflect some of the few one- or two-star reviews that grumble about the inclusion of some older (and Project Gutenberg-available) tales from the likes of Arthur Conan Doyle and Richard Matheson.
For the record, yes, Matheson's "Nightmare at 20,000 feet" was made into an excellent Twilight Zone episode starring William Shatner — but the story did come before the screenplay, not the other way around, and it's fitting to include the original here.
And, as for Doyle, "The Horror of the Heights" is a fine addition and introduction for those who know no more of the author than what he produced via Sherlock Holmes.
The older tales also provide a nice backdrop from the earliest days of flight and segue admirably into newer stories written and/or republished by the likes of Joe Hill, Vincent and King himself.
With the inclusion of those writers and others such as Roald Dahl, Ray Bradbury and Dan Simmons, "Flight or Fright" excellently props up classic, foundational tales of flight — while the newer stories provide a fresh and worthwhile takeoff for the fiction of today.