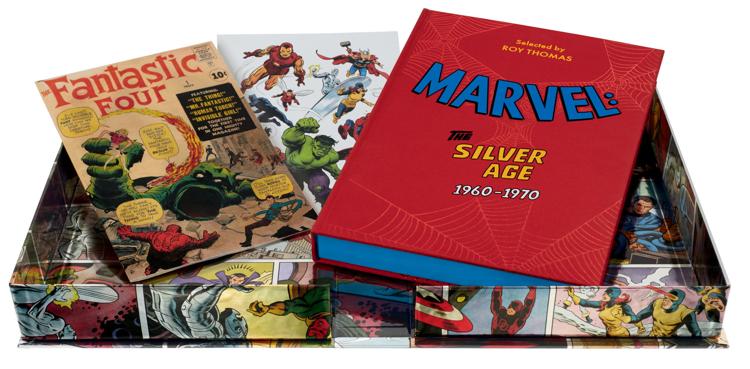 Following the "Golden Age of Marvel Comics 1939-1949," The Folio Society's sequel may be offered in silver, but it'll prove to be every bit as valuable to serious collectors.
"Marvel: The Silver Age 1960-1970" is a grand-scale production like its predecessor, and one that is sure to attract readers from contemporary afficiandoes to everyone who once referred to the comics section of a newspaper as "the funny pages."
Showcasing more than 30 iconic characters in 15 tales — Iron Man, the Hulk and X-Men included — the 368-page production includes a number of gems, all topped by a facsimile of The Fantastic Four No. 1 so realistic in texture, color and art that it appears to be plucked directly from 1961.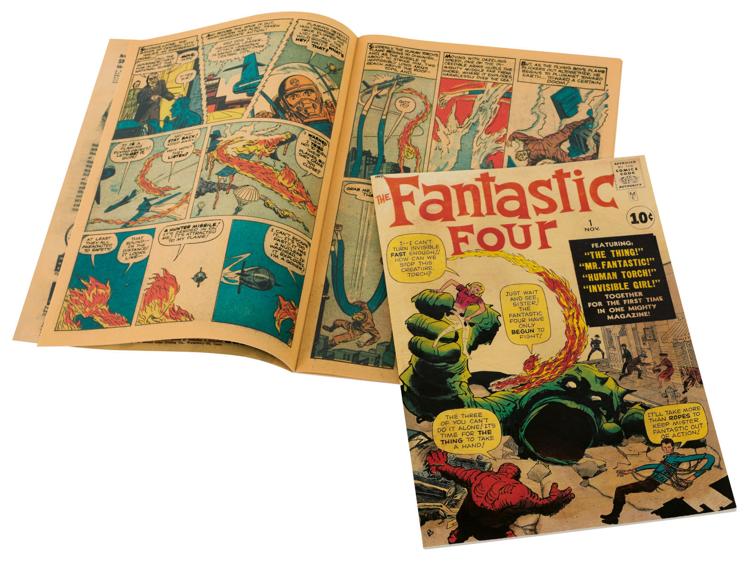 Commentary from Roy Thomas (Stan Lee's editorial successor) and Michael Moorcock provide expert guidance throughout, and not-so-subtle touches such as a metallic foil-blocked cloth bounding and Paolo Rivera printed endpapers make a superior offering from the publishing house.
But, of course, that offering would mean little if the Silver Age of comics wasn't iconic in itself. This era of comics began offering heroes that were notably flawed, and because of this, more relatable to readers than the more positive rolemakers of the Golden Age. These heroes have human frailties and unresolved issues that made them popular generations ago with readers — and just as popular with moviegoers today.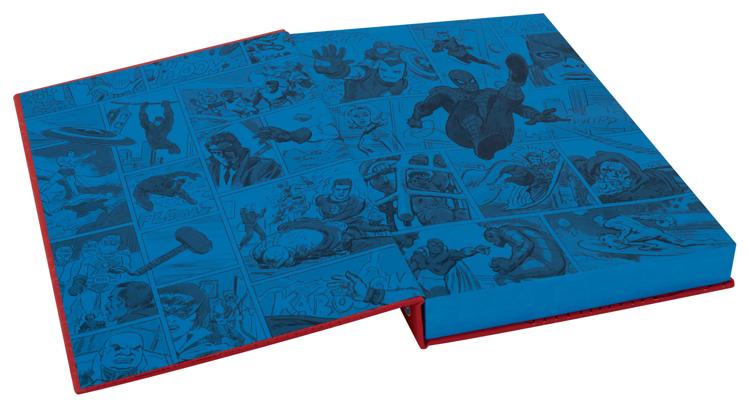 Many currently favorite movie heroes come from these pages — and The Folio Society's reproduction work offers a unique look at the history that preceded today's cinematic productions.
And given that history, the only more a collector could ask is that The Folio Society continue its run — with Marvel's Bronze Age hopefully in the works.