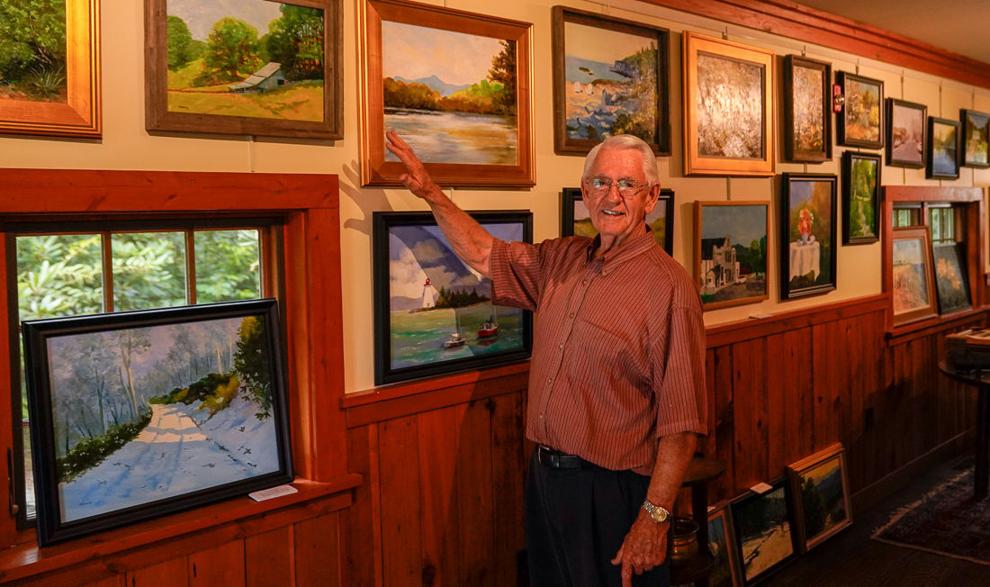 Somewhat surprisingly, there are no raccoons seen in Dr. Earl Davis' exhibition this week of original oil paintings at Edgewood Cottage. He is one of three featured artists in the Blowing Rock Historical Society's "Artists in Residence" series.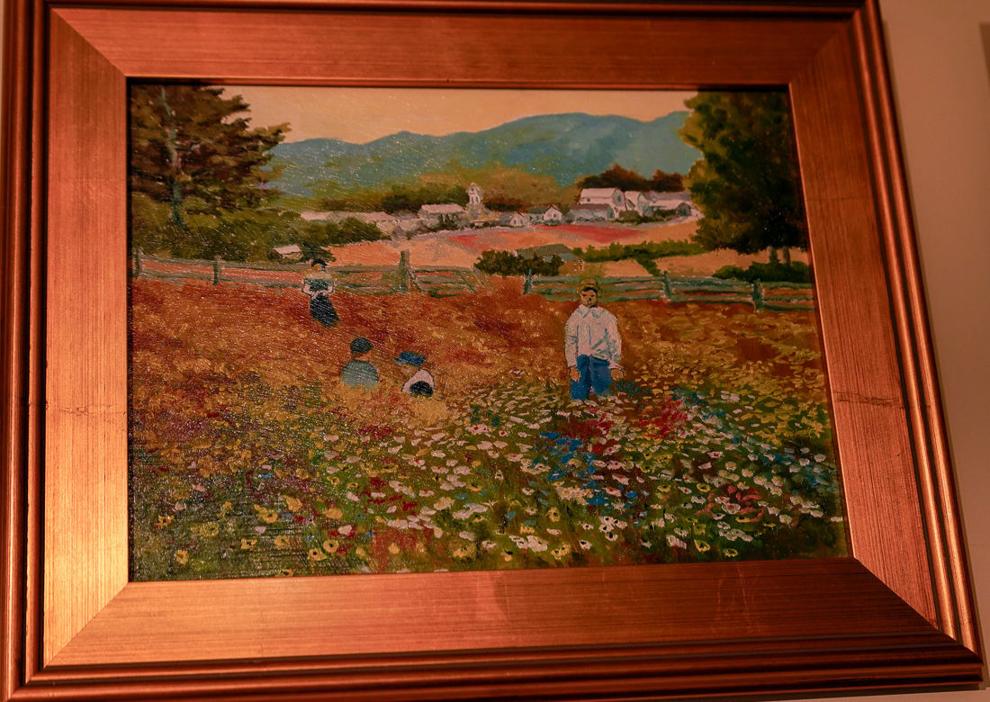 "Like most pastors, you have to find something to help you get rid of the tension. Church work would be wonderful if it weren't for people!" Davis said, with a deadpan smile. "Really, it is like so many other occupations.
Davis said that he took up painting as his release some 30 years ago.
"For the last 10 years since I tried to retire — I am an unsuccessfully retired pastor! — I have really tried to get serious about my painting and studied those I felt were better artists, like Richard Schmid, among others. He passed away recently, but I regard him as the leading landscape painter in America."
In explaining his interest in landscape painting, Davis could not resist a quip or two.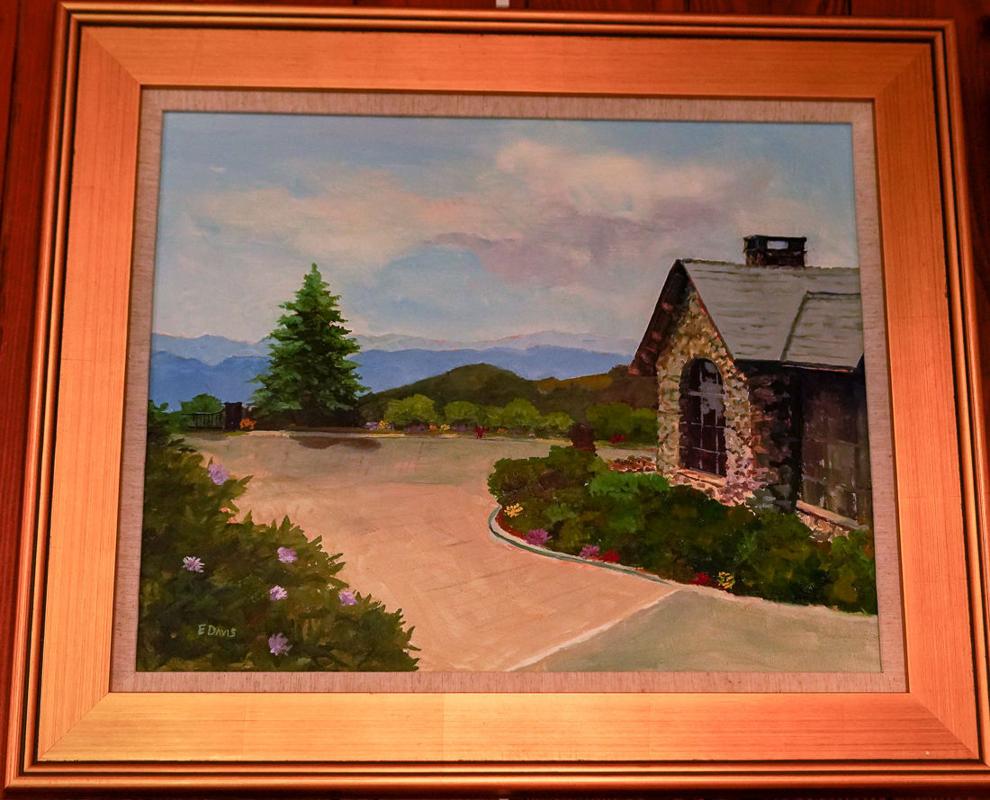 "I have done portraits, but what I find is that if you are dealing with your family and you do a portrait, and they like it, well that is fine, but they don't want to pay me! And if you paint someone else, then you really have to catch that magic moment, that 'thing' that makes it special, or they won't buy it. I just decided that I love the landscapes. That is what I do and they are of two major kinds," he said.
One of those 'kinds' consists of scenes from a national park.
"Once in the spring and once in the fall, my wife and I take hiking trips and go to a national park where we hike, paint, and photograph," Davis said. "So my paintings are mostly from national parks, but also landscapes from the Blue Ridge Mountains. Our national park trips range from Acadia in Maine to Yosemite in California, Zion in Utah, Yellowstone in Wyoming, the Great Smoky Mountains closer to home, Sequoia in California. All places with pretty decent hiking opportunities."
Subject matter for Davis' paintings range from pastoral settings to waterfalls to country paths, to even townscapes. Smiling, Davis pointed to a smaller painting of Blowing Rock's Main Street during the pandemic last year.
"It's hard to remember a mid-day moment during the summer when there are only four cars parked on Main Street," he said.
Like a lot of artists, Davis says that while he enjoys plein air painting, most of the time he works off of photographs.
"The use of light is important in my work," he said. "In plein air, you might have a two-hour window where the light on a subject is fairly constant, but then it changes. But if you photograph a scene at the special moment you want to capture, you preserve that moment. Very few artists do their complete painting in plein air. I have a few pieces where I did the whole nine yards (in plain air), but most of the professionals take it back to a studio," he said.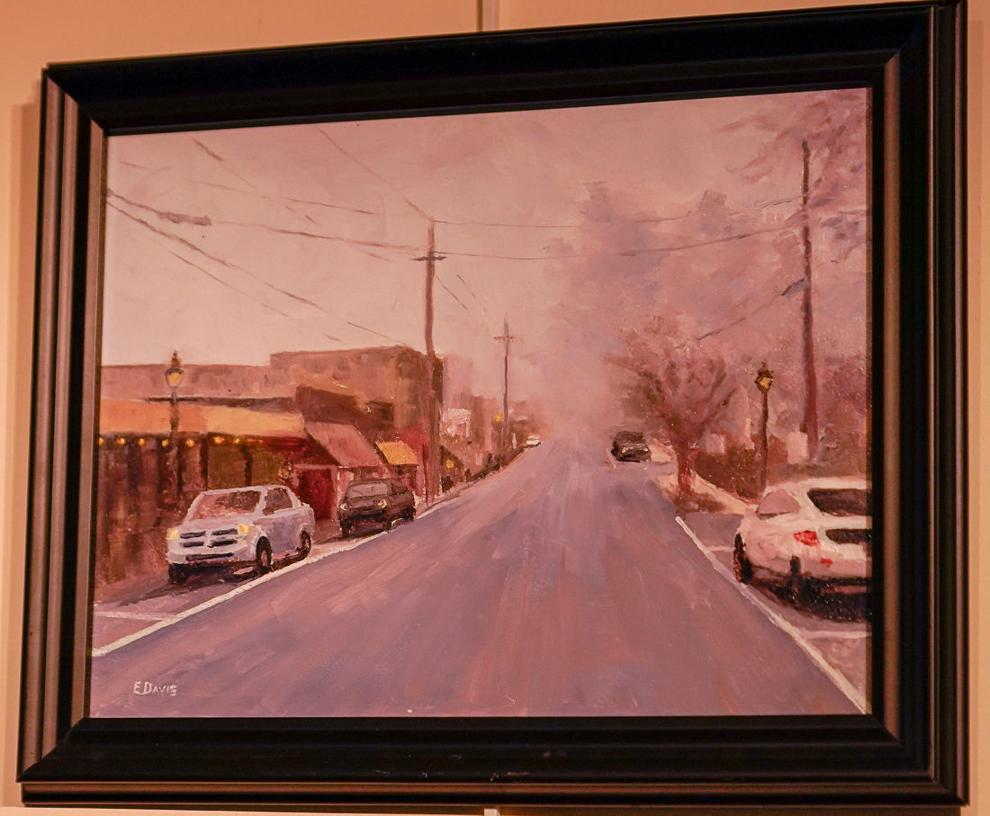 Scanning the walls in Edgewood Cottage this week is a bit like browsing through a travelogue. For those who have had an opportunity to travel during their lifetimes, familiar scenes come into view. There's a waterfall from Rocky Mountain National Park. On that wall is a chilly looking perspective of Glacier National Park on the Canadian border. Over the fireplace, well anyone who has lived in the High Country for any length of time knows Flat Top Manor on the Cone Estate. And if you have ever stood at the entrance to Blue Ridge Mountain Club, who can forget the stunning vistas looking past the gatehouse?
Davis is a modest man, proud of his work but not with prideful prices attached to his paintings.
"This is not so much a business as it is a passion," said the minister. "I don't bring theology into my painting, although I certainly admire God's handiwork in nature. Someone told me that my prices are too low (the most is $800, but many much less), but I would rather sell a painting rather than have them stacked up in a closet. No one gets any benefit or inspiration from a painting in storage!"
All of Davis paintings on display are for sale. His exhibition at Edgewood Cottage has been extended another week.
Davis jokes that he formerly was a used car salesman. Whether that is true, or not, visitors to Edgewood Cottage should be forewarned. You might end up with a purchase, not because of Davis' salesmanship, but because a painting struck your fancy.