Are they impatients or impatiens?
"It is a common mistake, but go without the 't' at the end," said current Blowing Rock Garden Club president Joyce Zellner. "It is impatiens — and those flowers had an early role in the formation of our Garden Club. How time flies, but the club is now 21 years old. Its beginnings were during the winter of 2000-2001. Blowing Rock residents Lonnie Webster, Mark Klein and Betsy Harris from the Blowing Rock Appearance Advisory Commission played critical roles."
Zellner described the early efforts as a scramble of volunteers, led by Webster, Klein and Harris.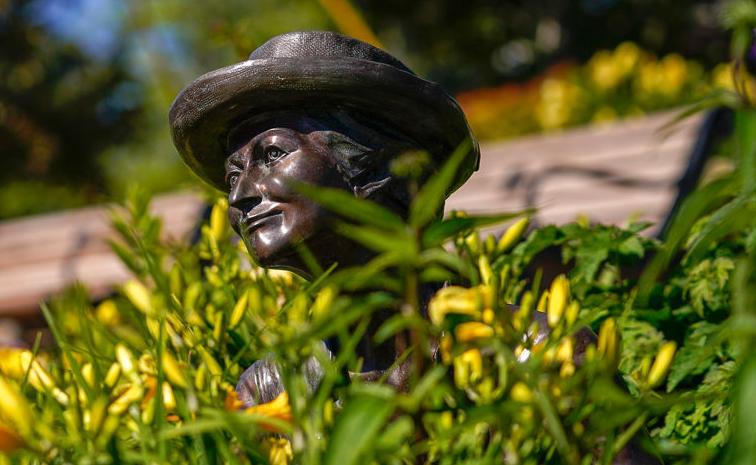 "Memorial Park used to be planted yearly with impatiens but those three fueled a dream for a club to help the town's Parks and Recreation department with beautification of the village. They led the development of a perennial garden and the initial plantings were from donations to BRAAC by Hawksridge Nursery in Hickory. Other perennials were added from a nursery in Virginia, too.
"It was a grand spring day in 2001," said Zellner, "when 25 volunteers gathered to plant perennials in designated areas of Memorial Park. They literally rolled up their sleeves and got to work."
Fast forward almost 21 years and the gardens have expanded. Plantings in and around Memorial Park now extend to the 1888 Museum, which is operated by the Blowing Rock Historical Society. Over the years, Garden Club members have assisted in other areas of town, too, such as the Annie Cannon Gardens near the trailhead of Glen Burney Trail.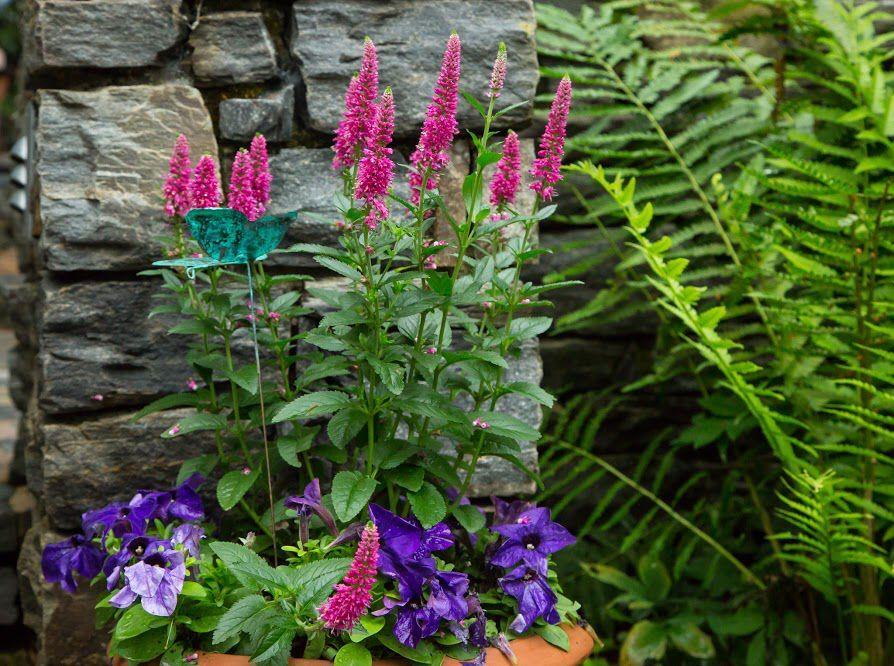 The Garden Club has a horticulture committee and it has been led not just by Harris, but Jane Albright, Ineke Thomas, Joyce Usher, Lynn Hubbard, Stella Matta, and Gayle Gill.
"Those women were each dedicated to achieving perfection for the eye to see," said Zellner. "They encouraged so many others to work alongside them and learn from them. Every day, they inspect the garden, deadhead the blooms, remove weeds, and water the plants by hand. It is a devotion not just to nature's beauty, but to the community as a whole. Today, passersby will catch this committee of gardeners working Monday and Thursday at 8:30 a.m. or Monday evening at 5:30 p.m."
It is doubtful that any of the 40 people who formed the initial membership of the Blowing Rock Garden Club fully realized the impact they would be having on their village, 21 years later. Nonetheless, they established a meeting day, elected officers and wrote some by-laws. They also drafted a "club purpose" that survives today:
1. Protect and restore the quality of our environment
2. Preserve the natural beauty of the community
3. Encourage farsighted civic planning and planting
4. Promote the knowledge of gardening
Simple words to live by, to be sure, but impactful when the club members embrace the mission and, quite literally, put their backs into it.
In 2009, the Garden Club held its firs Mile of Flowers event with a symposium and garden tours under the direction of Marcia Quinn.
"Mile of Flowers is and entertaining, educational, and even inspirational event that was held every other year from 2009 through 2019," said Zellner. "It has been organized by Dena Lutz (2011), Susan Sweet (2013), Sandra Mallonee (2015), Pat Collins (2017) and Anne Tarbutton (2019). Because of COVID-19 and the uncertainties that the pandemic brought, our planning for a 2021 event was disrupted. Discussions are now underway for resuming the garden tour in 2022."
It shouldn't come as too much of a surprise that the commitment of community members to fostering the town's beautification inspired local sculptor Alex Hallmark to design and create "The Gardener" sculpture in 2005.
"What a wonderful addition to our town landscape that piece of public art is," said Zellner of The Gardener. "It symbolically reflects the dedication to caring for a beloved garden and it literally sits right in the middle of our work. The sculpture was originally cast in resin, but the club opted to have it bronzed. The Garden Club paid for and still maintains the sculpture today."
The Blowing Rock Garden Club is not resting on its laurels and with COVID-19 seemingly on its way out, it has resumed live meetings after a year of Zoom get-togethers to conduct business. The meetings are held the first Wednesday of each month, 11:30 a.m., in the Community Clubhouse across the street from the swimming pool.
"We have guest speakers scheduled that will provide insights on various aspects of gardening, every month, followed by a business meeting. The club also hosts field trips as well as tours of members' gardens. And, of course, there are plant exchanges and social gatherings. We have a Facebook page and a new website that is found at www.blowingrockgardenclub.com," Zellner said.
The club has also started a branding campaign with the adoption of a new logo, "…thanks to Pat Collins," said Zellner. "We will wear T-shirts or hats displaying the logo, to be recognized as the team of volunteer workers assisting Parks & Recreation in the beautification of our town, especially the Memorial Park garden."
Demonstrating their commitment to having a good time while carrying out the club purposes, several members of the Blowing Rock Garden Club will march down Main Street on July 3, as an entry in the Blowing Rock 4th of July Parade.
"You won't be able to miss us," said Zellner. "Under the leadership of Laura Calbert, club members have made these great big flowers that will be carried in the parade.
"At the end of the day, we just want everyone in the Blowing Rock community to cherish and protect it, and that includes the world environment for all to enjoy each and every day and, really, forever. Our club is open to anyone interested in gardening, community, and education. And be sure to mark your calendar for October 5. That is the date of a public lecture by Jasmine Shoshanna about Landscaping. It will be at 11 a.m., at the Blowing Rock Art & History Museum," said Zellner.