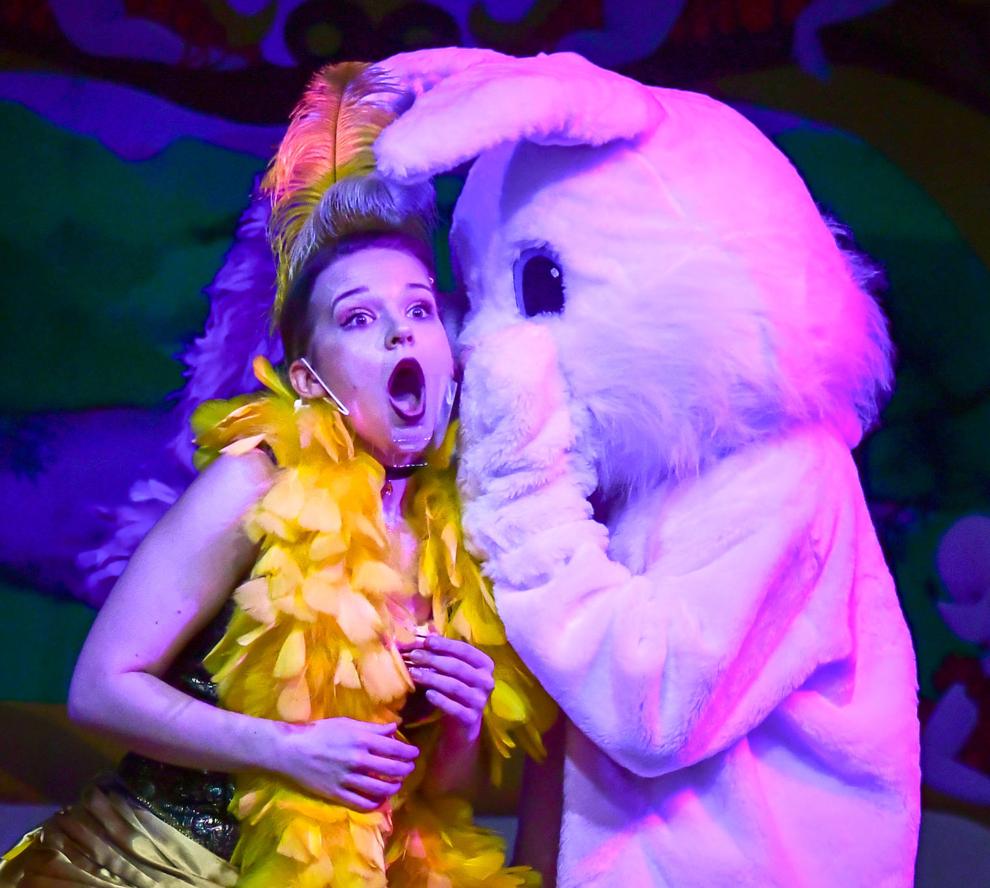 BLOWING ROCK — A chilly morning didn't seem to matter: Hundreds of High Country residents and visitors kept the turnstiles clicking on Tweetsie Railroad's opening day for 2021, April 2.
For many in the region, hearing a Tweetsie train tooting and seeing steam rolling high into the air from its locomotive is a sign that things are returning to normal after the COVID-19 pandemic kept the iconic attraction closed in 2020 except for a couple of weeks at Christmas. Without question, opening day was a blessing for kids young and old, including those being pulled along by tiny tykes from one park feature to the next.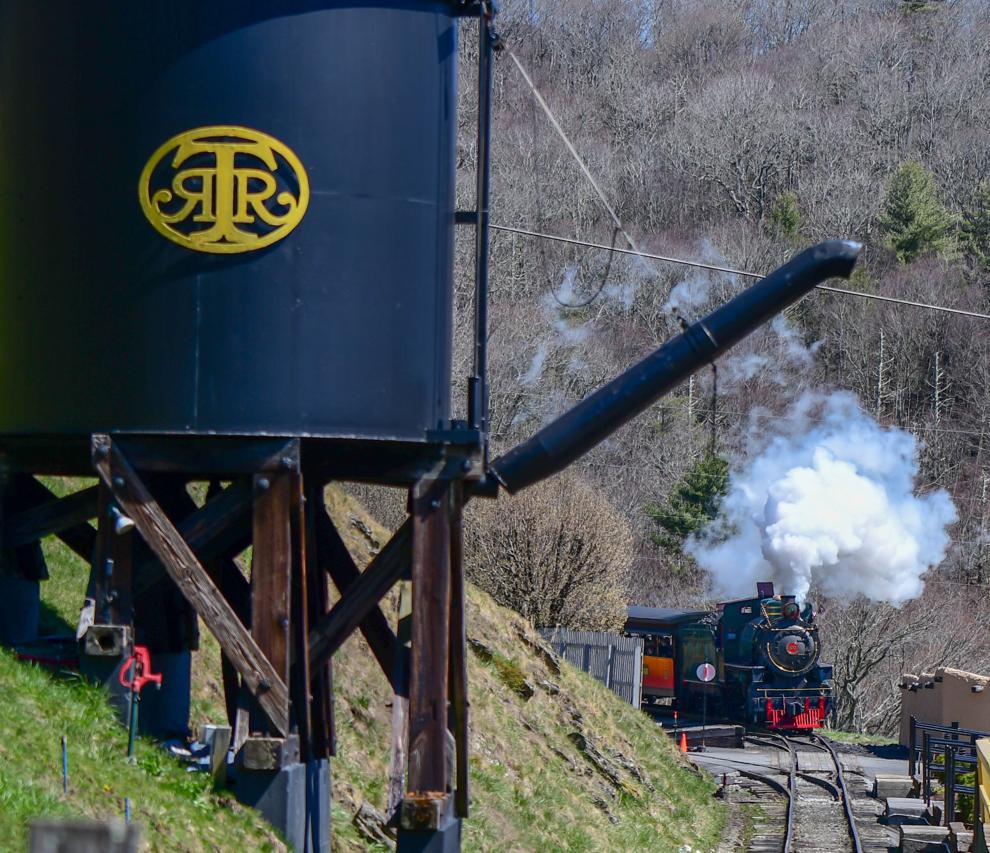 The train is the centerpiece. It is a 3-mile excursion into the wild and wooly West where the passengers might see an historical re-enactment. What adventure lies around the next bend, or when the train stops at the next "town?"
This year, owner-manager Cathy Robbins said, "People have to make reservations to ride the train. That's the best way we have to observe the social distancing protocols."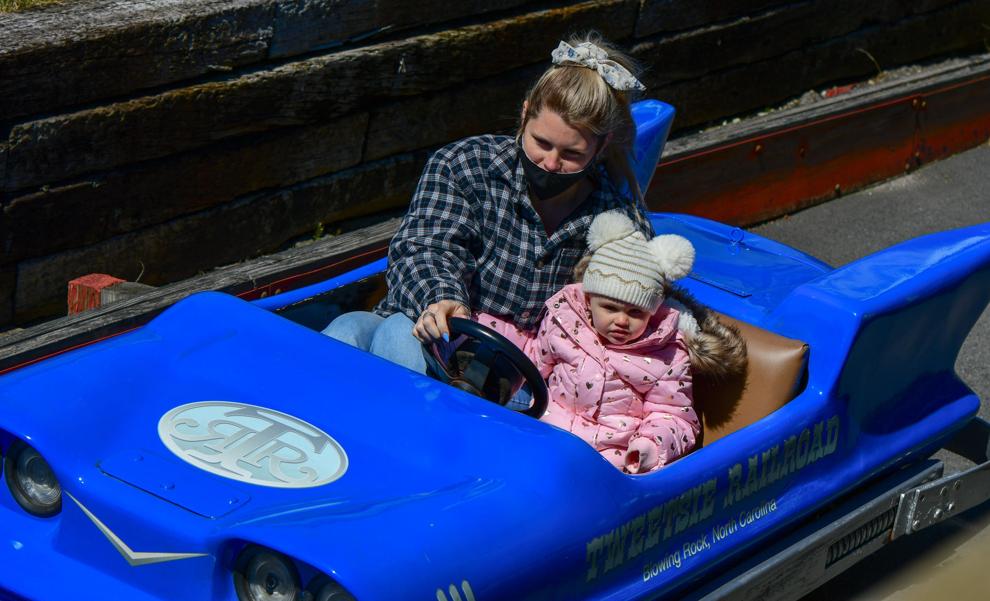 When not riding the train, there are plenty of other amusement park features to enjoy, from a ferris wheel with panoramic views of the world below, to thrill rides that will test your stamina. We saw a lot of grandparents who seemed somewhat joyful that their precious ones chose the merry-go-round instead of that ride where gravity takes hold and the bottom seems to fall out of your existence.
At least on this weekend, there was more than a passing interest in Diamond Lil's Can-Can Revue, a colorful treat in itself, but made even more special with a visit by the Easter Bunny to lead all in "the bunny hop."
Robbins went from feature to feature, seeing who was enjoying what features and said, "This is really beautiful, sunny weather for an opening day. It started out a little cold, but that didn't keep people away. Whether or not it is a record day for attendance, it is much better than last year."
Ah, yes. The appreciative master of post-pandemic understatement, to be sure.