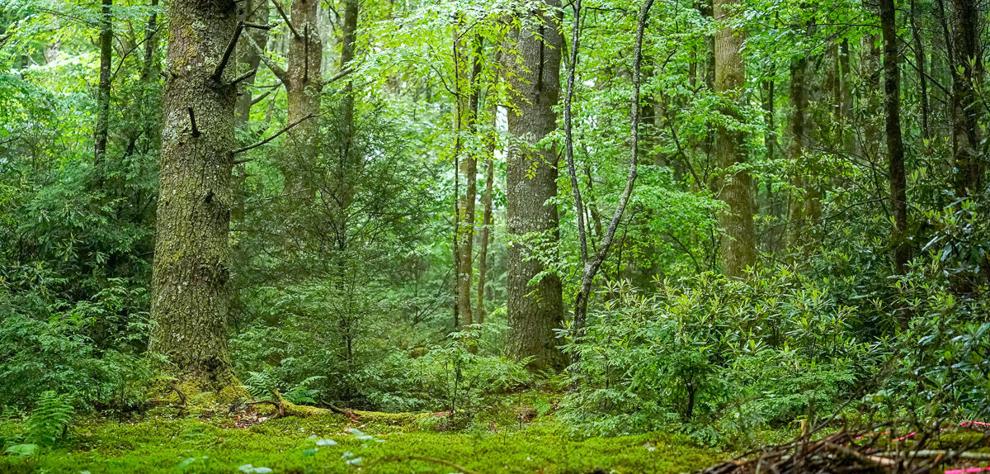 BLOWING ROCK — It was kind of like opening a Christmas present, a gift-wrapped box and you had no idea what was inside. Of course, at Christmas you gave Mom and Dad a wish list for Santa to consider: a transistor radio, a Walkman, a camera or, for the younger crowd of today, a PlayStation. So you have an idea or two about what might be inside, but the excitement builds as you start tearing off the ribbons and wrapping paper.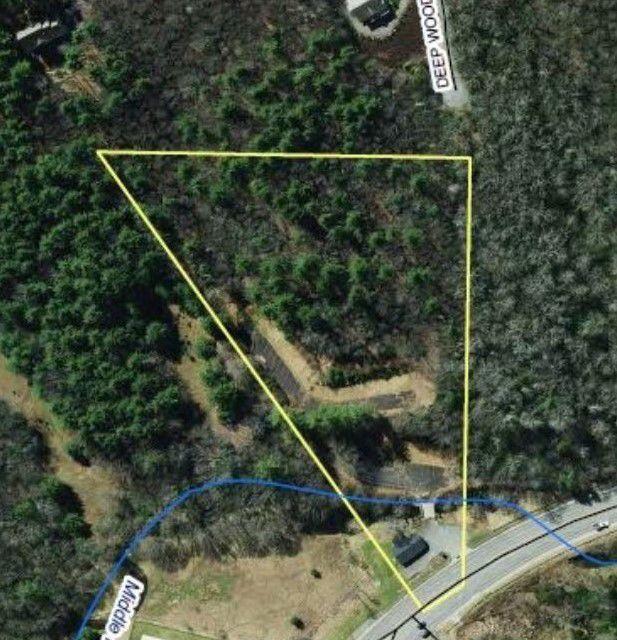 When Kevin and Lillie Troyer bought the pie-shaped, almost five-acre parcel bordering the Blue Ridge Parkway back in 2018, they had an idea about how it would be developed.
"We were looking at an affordable housing project, something that would be convenient and value-priced for people who worked in town, maybe policemen or firemen, or even folks working at Appalachian State University," said Kevin, who owns the Blowing Rock-based 4 Forty Four construction and development company. "After Lillie and I closed on the property, we hired an engineering firm to go over the real estate and give us a detailed report. We knew it was densely forested, had a stream running down it, and was pretty steep in some places, but we thought our initial vision for townhouses and condos with ample parking was doable."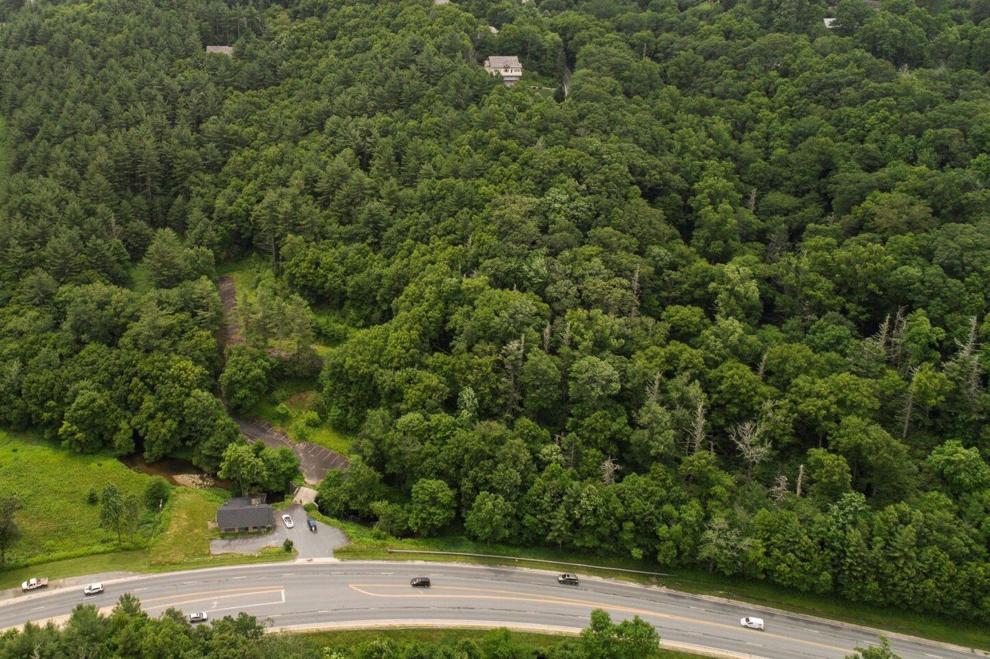 To quote Jim Nabors' Gomer Pyle character on the old TV show of the same name, "Surprise, surprise, surprise."
The engineers, Troyer said, came back with some troubling news: Smack dab in the middle of the parcel, which widens as it traces up the hill, was a natural spring.
"The engineers told us that because of the spring it was a federally protected wetland," said Troyer. "It wasn't something we could build and pave around, because it was right in the middle. Looking at it through the lens of a builder or developer, that spring could not have been in a more inconvenient place for what we wanted to do."
So, it was back to the proverbial "square one" for the Troyers and their team.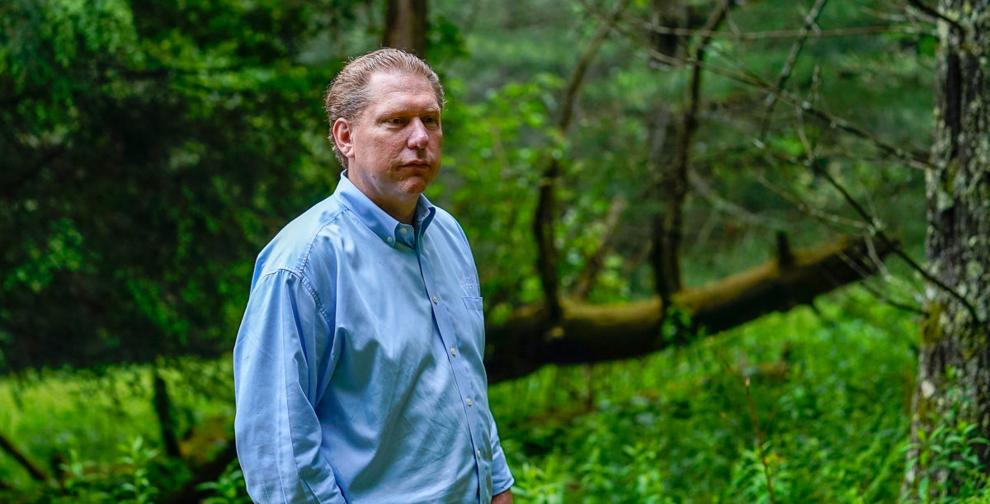 "Frankly, I was struggling to come up with an idea for what to do with this investment. The easy thing, of course, and probably where we would make the most money, would be to subdivide it into, say, four lots and build million-dollar homes on each one," said Troyer.
"But something was pulling at us, that this needed to be something special," said Lillie Troyer. "We didn't know what it was, but as we walked across the property, we knew that the land was destined for something else."
The "point" or narrowest boundary of the parcel faces U.S. 321, where the old New River Inn building still sits with its small parking lot. Behind that building and across a small bride over the South Fork Middle Fork of the New River, the property lines expand to its widest point at the top.
Just across the river are old parking lots that date back in the 1950s and 1960s, Troyer said, to serve the Ranch Restaurant and two hotel buildings. The grown-over footprint of those buildings are all that remain, even if the parking lots hint that at one time civilization was afoot in this otherwise dense forest.
In and amongst the younger mature trees are huge trunks supporting tree large canopies overhead, looking almost out of place in company with the smaller trees.
"We know that back in the 1940s or even before, after the Civil War, logging North Carolina timber resources was big business. Not only did the lumber contribute to construction in the northern states, but it also helped fuel the growth of the furniture industry in this region. While it is obvious that most of these trees are younger, I suspect that the larger ones here today were mere saplings back when this area was logged," said Troyer, "so too small for the loggers and sawmills to use. Now they have had many years to grow big."
To get ideas for what to do with his new parcel, the Troyers turned to friends and town connections.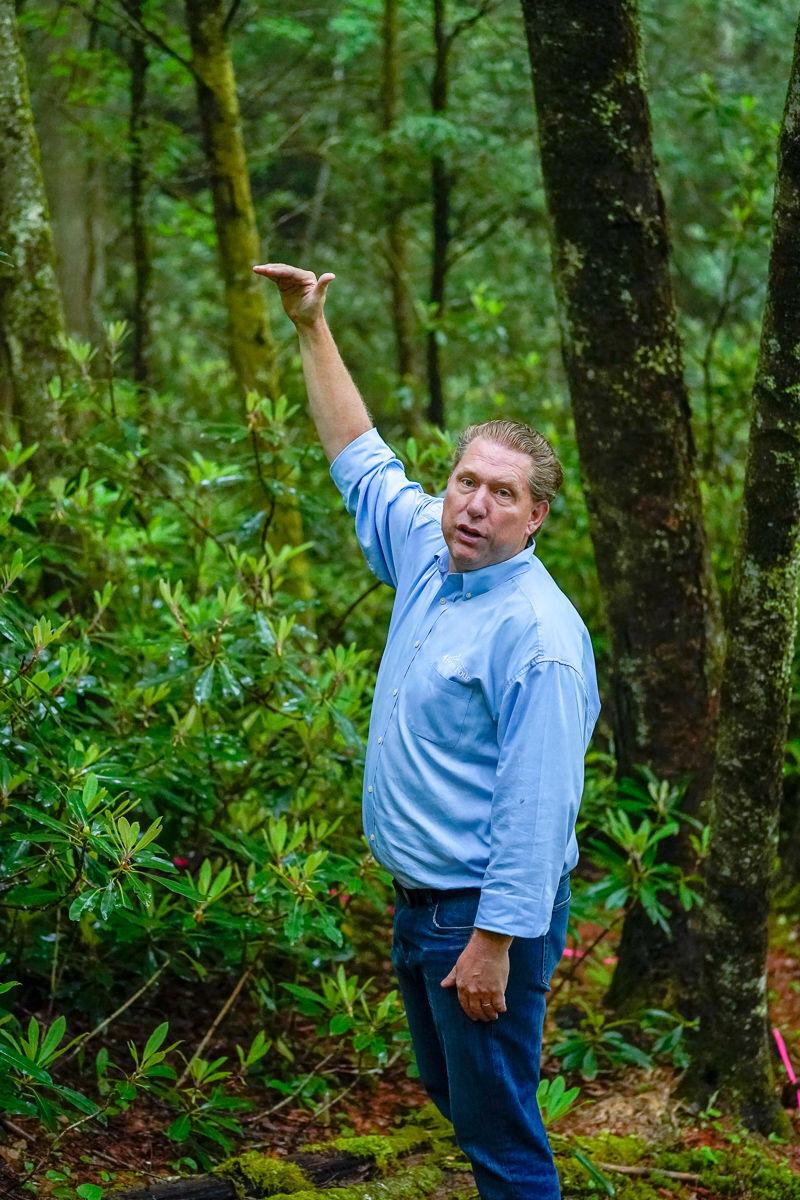 "As members of the Blowing Rock Chamber of Commerce and interested members of the larger community, of course we were knowledgeable about the findings of the 2014 Comprehensive Plan and the Hyatt-Palma study. I recall the Hyatt-Palma retail study concluded that the town needed at least 100 more hotel rooms. But a traditional hotel and restaurant just didn't speak to us," said Troyer.
Still searching for ideas and an answer to their challenge of what to do with this unusual real estate parcel, Troyer happened to be meeting one day with Charles Hardin, the chief executive officer of the Blowing Rock Chamber of Commerce and former events director Loni Miller when the subject came up.
"Have you ever thought about tree houses?" asked Miller.
And so the lights shined even brighter in the creative minds of Kevin and Lillie Troyer.
"It soon emerged as the perfect idea for developing this property," said Kevin. "We protect the natural spring; the only trees we remove are the dead ones. Really, treehouses as short-term vacation rentals creates a unique visitor experience, but they also fit the terrain and landscape."
Lillie Troyer had another take.
"It is like the land was whispering to us," said Lillie. "'This is what we want you to create here,' it said."
The Troyers are exhaustive in their research of projects and this one was no different. They journeyed to different states to visit treehouse developments, from Arkansas and South Carolina, up into Virginia. It turns out that "glamping" vacations in treehouses is big business not just in the U.S., but around the world, from Colorado, Missouri and Washington, to Spain, Costa Rica, Denmark and Australia, to name a few.
"What we learned is that there are whole interest groups for whom treehouse developments are specific destinations," said Troyer. "They don't just happen by and stop for the night. They plan an entire vacation around a treehouse destination."
So, enter the Village on the Headwaters treehouse development.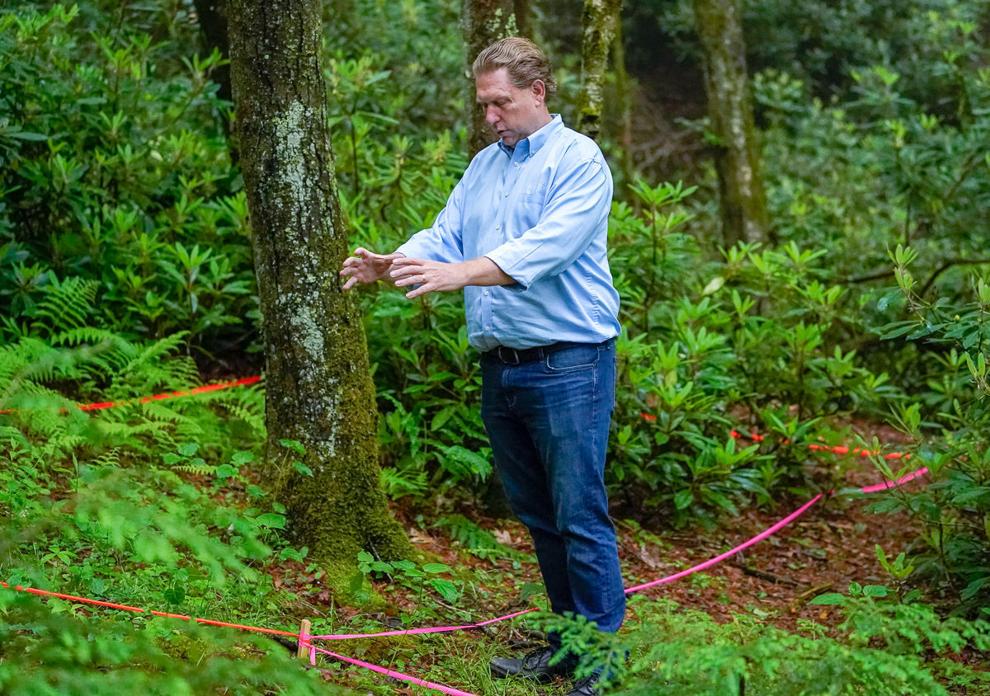 Walk around the property with Kevin Troyer as he describes various features of the project and it is hard not to feel his enthusiasm. He points to a half-dead tree on the edge of what is one of the early cabin sites and explains, "A dead tree is not only unsightly, but it represents an increased fire hazard as well as an increased liability should it fall on someone. So, removing any dead trees from the property, and there are several, is a lot like the town's necessary decision to remove those old red maples from Memorial Park."
Standing next to two different colors of tape lying on the ground, forming outlined shapes of a future cabin to be built some 15-20 feet overhead, Troyer describes what a construction might look like in the first phase.
"The pink tape represents the cabin walls. Here is where there will be a corner post. And the orange tape is the deck. We'll actually build the deck around those two trees, so they will be a feature. And the rhododendron there won't be touched. The whole thing, cabin and deck, will be built some four to six feet above the height of the rhododendron, but still underneath this magnificent tree canopy," said Troyer.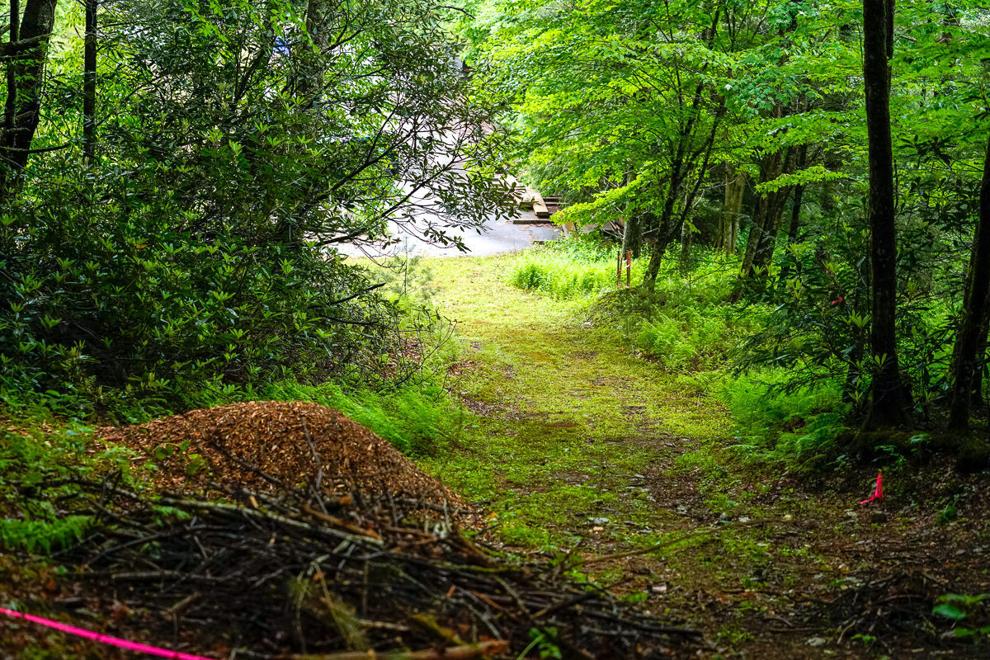 Troyer explained that the long-term goal is to build a total of ten treehouse cabins on the parcel, but the first phase will have only five.
"I think firsthand customer feedback is very important," the developer said. "We want to know what we are doing right and what we are doing wrong."
Lillie Troyer re-emphasized the importance of doing something not just in response to a profit opportunity, but for the community.
"This is something we think the community will be proud of, to know that this is here," Lillie said.
Underlining that point, Kevin described a project that meets as many as 15 of the 17 priorities for development that were outlined in the Town of Blowing Rock's 2014 Comprehensive Plan produced with inputs from multiple constituent interest groups.
"We felt it was important to comply with the Comprehensive Plan's various elements, to support its vision. For example, under 'Land Use and Community Character, Refocusing Growth,' it establishes as a high priority the '… reuse and redevelopment of property outside of the core [Downtown] of the community.' It also says, '… Development of an underutilized property in a growth area [Valley Boulevard].'
"Our project checks those two boxes perfectly," said Troyer. "The New River Inn and this property have been dormant for years and we are bringing it life. Plus, we are on the northern end of Valley Blvd., just before its intersection with the Blue Ridge Parkway."
Troyer keeps checking off boxes.
"We minimize the normal, negative environmental effects of development by building in the trees. We are preserving the mature tree canopy. We are preserving greenway corridors with our plans. In fact, we are granting an easement to the Middle Fork Greenway. And by supporting the Middle Fork Greenway, we are strengthening the pedestrian and bicycle network, as well as providing better physical connections to outdoor recreation activities," said Troyer.
Stand in middle of the property, amongst the forestry mix of hardwoods, pine trees, and hemlocks, as well as some rhododendron scattered about the almost five acres and it is hard to believe that you are standing inside the Blowing Rock town limits. Off in the distance and around the other side of a slope rises the faintest sound of a U.S. highway, perhaps, but even that is drowned out by something else.
"The birds sing louder here," said Lillie Troyer, who with husband Kevin is among the new breed of Blowing Rock land whisperers.