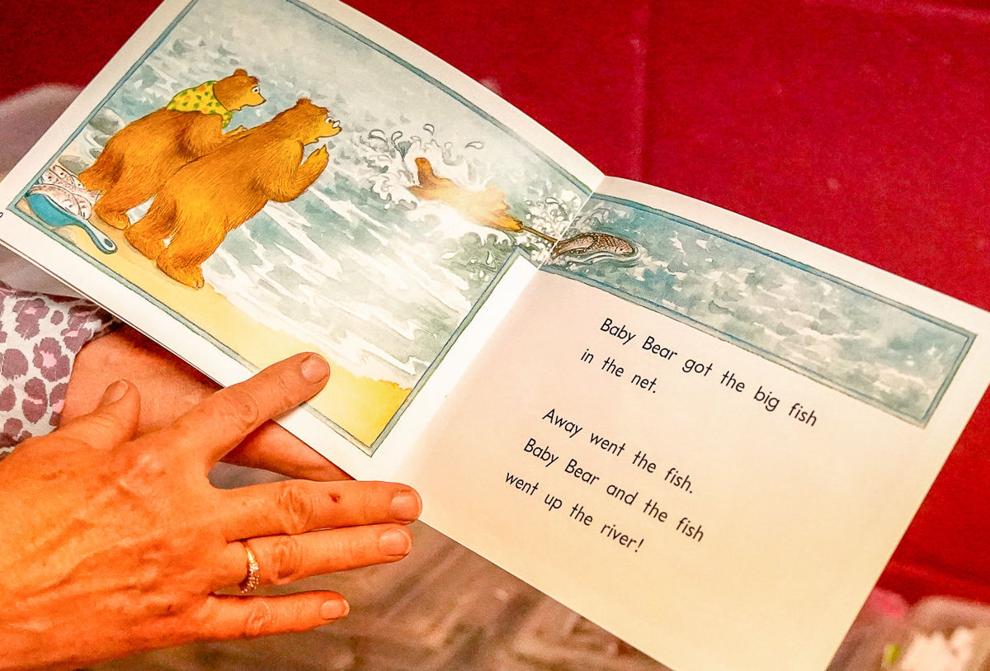 BLOWING ROCK — In supply chain management, they call it "just in time inventory." So why not "just right books" in elementary education?
Led by reading interventionists Kathy Newton and Laurie Gill, along with a host of other teachers and parents at Blowing Rock School, "just right books" has become the mantra to live by.
"One of the most important aspects of all education is reading," said Blowing Rock School principal Patrick Sukow. "Reading hits all subject areas, every academic area. When you have a professional like Laurie Gill who has the know-how and is able to take the time to write grant applications, we can incorporate extra reading into academic subject matter. Then she, the reading interventionist, becomes not just a reading specialist, but a 'we're in this together' asset to our mission. People see that. They recognize it because it is important."
Getting the right books in front of the right students beginning at the earliest possible age is very to the teachers at Blowing Rock School.
"Reading actual books is how good readers get good and rise to the top of their grade. All students should be reading real books and early intervention in reading is critical. That is not disputed in the literacy field," said Gill.
"But teacher expertise in placing children in front of just-right leveled books is critical, too, and that is something that Blowing Rock School teachers excel at. In literacy jargon, 'just right' is a 'student's instructional reading level.' That means that the child can read a book with about 95 percent accuracy, sounding fluent, and with understanding. Good readers do this daily. All readers need this access and need to be successful daily in order to progress to the next level. If a reader is behind his or her grade level, we want them to catch up to average or even above average."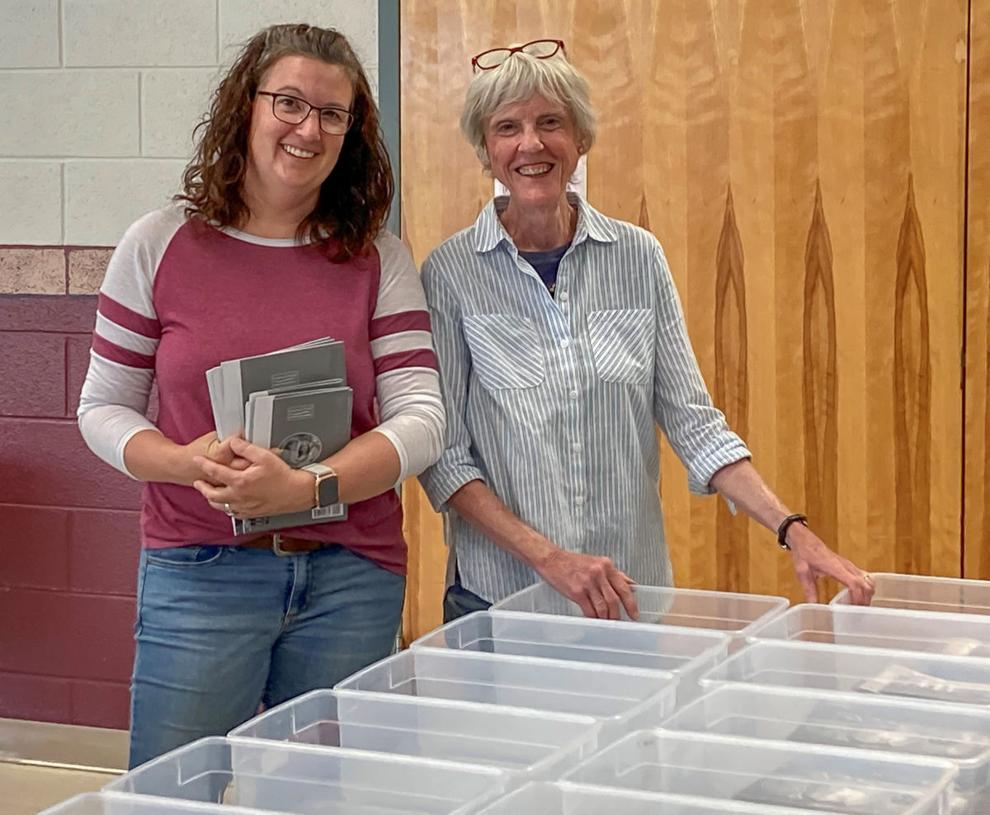 Susan Trew is a fifth grade teacher at Blowing Rock School.
"What we have been coming to grips with over the past few years is that we have books, say, at the fifth grade level that students are expected to be able to read. We have had those books for that level for years. We are finding that kids are arriving in the fifth grade being able to read only at the third grade level, or the fourth grade level. Sometimes you have kids that are on grade level or even above their grade level, but those kids below grade level are getting further and further behind," said Trew.
One of the ways that Gill, Newton and their collaborators are addressing this problem is through what they call the "Summer Book Boxes" program. Especially where parents understand the mission and encourage the students' participation, a child does not slide backward over the summer when out of school and can even catch up or surpass their grade level.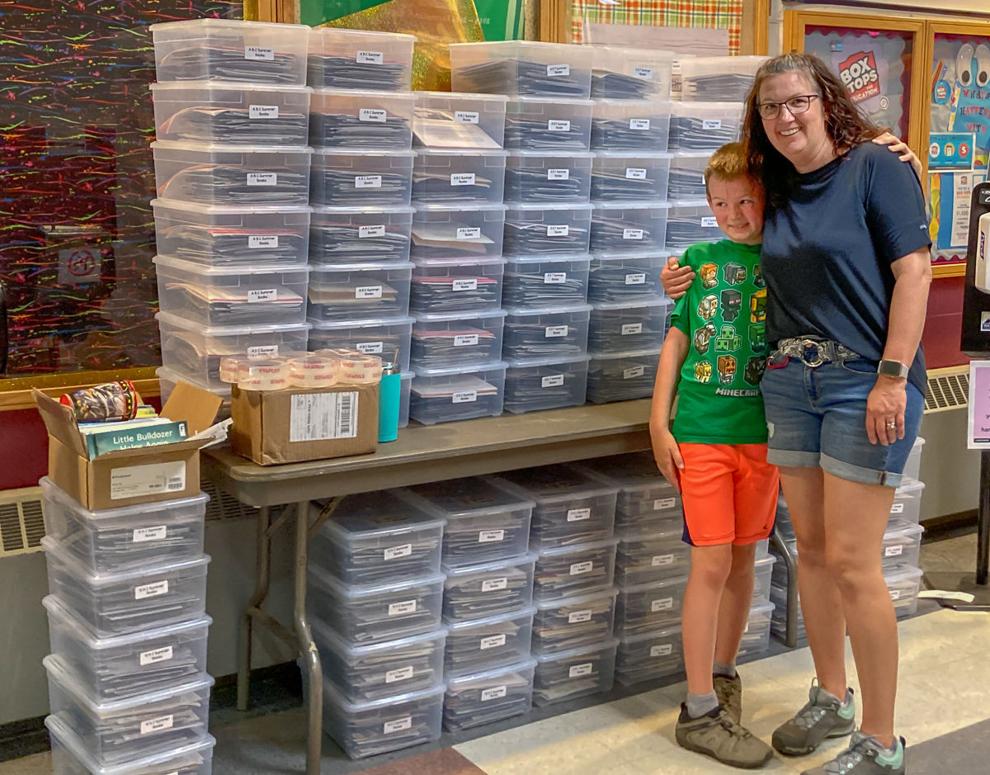 "What we have learned is that students who struggle in learning to read, for whatever reason, need to read even more books than their at-grade peers if they are going to accelerate their progress. Their at- or above-grade peers are also improving. So to improve the education of that student is below-grade, we need to reach into their summer," said Gill. "Particularly for children who might not have a lot of books at home, or they have working caregivers who can't get their child to the library easily, this Summer Book Boxes program is real important. Children need to read — a lot — at their level to improve and advance to the next level."
At Blowing Rock School, helping their students improve their reading skills has become a team effort.
"Who better to pick out the books for a summer reading program than the student's teacher who knows that child's reading level throughout and at the end of the school year? So the teachers feed us each student's guided reading level and we customize each child's book box. The books are organized by level and we put three levels of books, 15 books at each level, in each box. On the rare occasion that we happen to get the levels wrong, the parents can switch out. I can meet and read with the child to find the right box, or parents can send me a video of their child reading so that we can adjust."
Gill emphasized that the books in the Summer Book Boxes program are only marketed to schools. Parents cannot find them in bookstores or the library. They are tailored for education.
Newton and Gill developed the Summer Book Box program, writing and receiving grants from Dollar General and from Boone-based ECRS to buy the specialized books.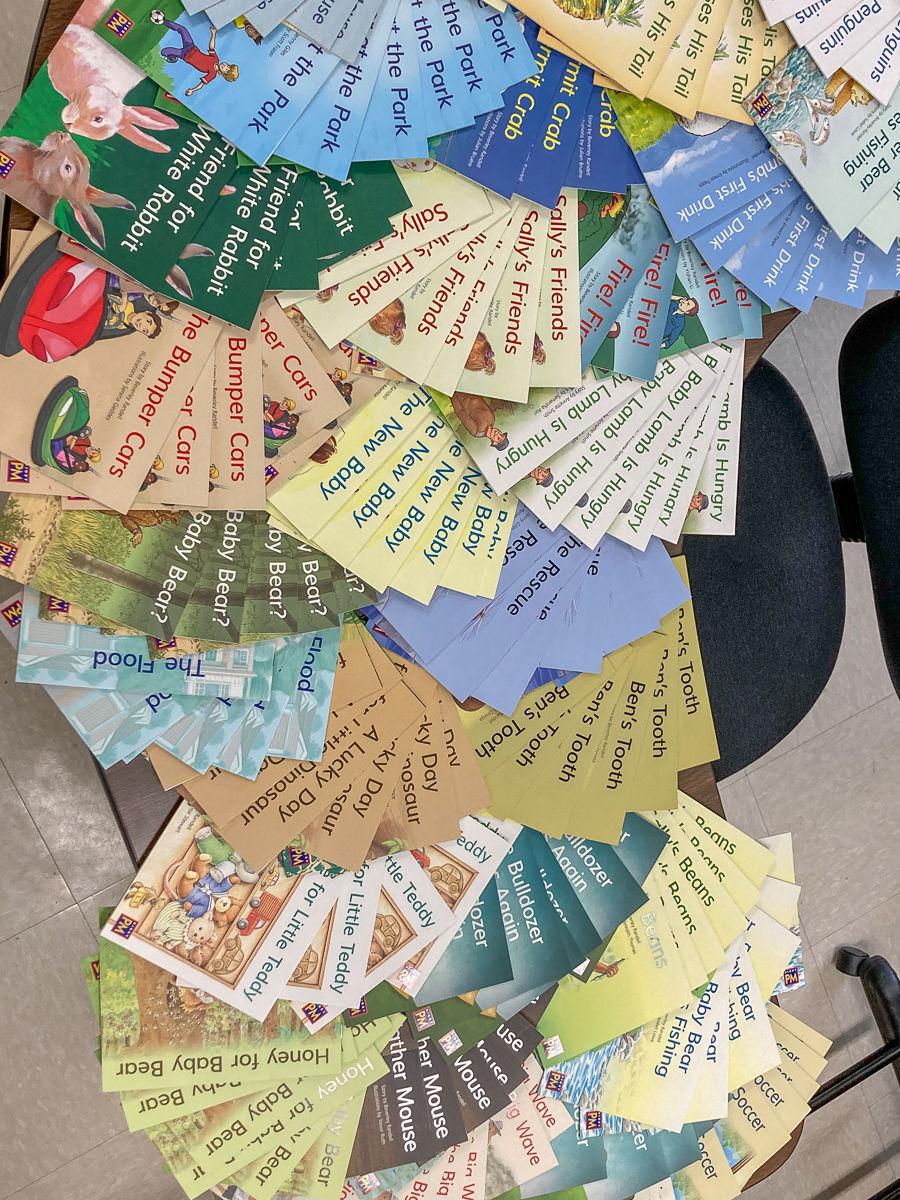 "This is the second year of the program. Initially, Kathy led the team of volunteers who processed the books so that they would clearly say they were from Blowing Rock School. It took four full-time days of about four Blowing Rock School faculty and staff to sort all of the books by level, stamp the grade level on each book, and stamp 'Blowing Rock School' on them. We created 120 book boxes. Families with more than one child took a box for each child. Some families exchanged their boxes after reading through it — that's 45 books! — and got into yet another box for that summer," said Gill.
The Blowing Rock School team of faculty and staff emphasize learning at all levels in the Summer Book Box program.
"This year, in our lowest box level, we included an easy way to learn the alphabet, beginning with consonant picture sort games to highlight beginning sounds. There is also a unique way to strengthen sight words that puts the child in the driver's seat," said Gill. "Parents can contact me with any questions and I will host about four Google meets for parents to ask question and, importantly, to share solutions."
The Summer Book Box program has enjoyed considerable success. According to Gill, in the first year roughly 55 percent of those invited checked out a box and the child read.
"The families turn in reward sheets for prizes, so that enables us to estimate how many books were read. Last year, it was well into the thousands. The families were thrilled to have this program offered, and 55 percent participation is a very high rate, especially for a new program," said Gill. "And what was great to see: many families switched out their boxes for the next level."
To promote the program, Gill and Newton have utilized the Blowing Rock School PTO page to explain the program to parents. Gill said that she also emails all parents with the announcement, then waits for reply emails sent to her by the school office manager.
"Word of mouth from last year's participants will help, as well as the fact that some children can participate for several consecutive summers also gets the word out. All involved classroom teachers announce it to families toward the end of the school year. Those teachers are key to our success because they feed us each child's approximate guided reading level in mid-May so we can give the right box to the right student."