BLOWING ROCK — You just never know who you are going to run into in downtown Blowing Rock. On Dec. 20, we roamed up and down Main Street, asking people randomly met about their "Christmas Prayer" this year.
John Bean, visiting Blowing Rock from Orlando, Fla. said, "There is a lot of joy this time of year, but there is also a lot of sick and suffering. So I pray for families that especially are affected by the opioid epidemic that touches so many lives, including the people who have lost loved ones because of it. I pray that they find peace and if they are going through it now, either themselves or loved ones, that they get through it."
Erin Bean, the daughter of John Bean said, "My prayer is for the people who have lost loved ones these last couple of years because of the pandemic. I pray for those families."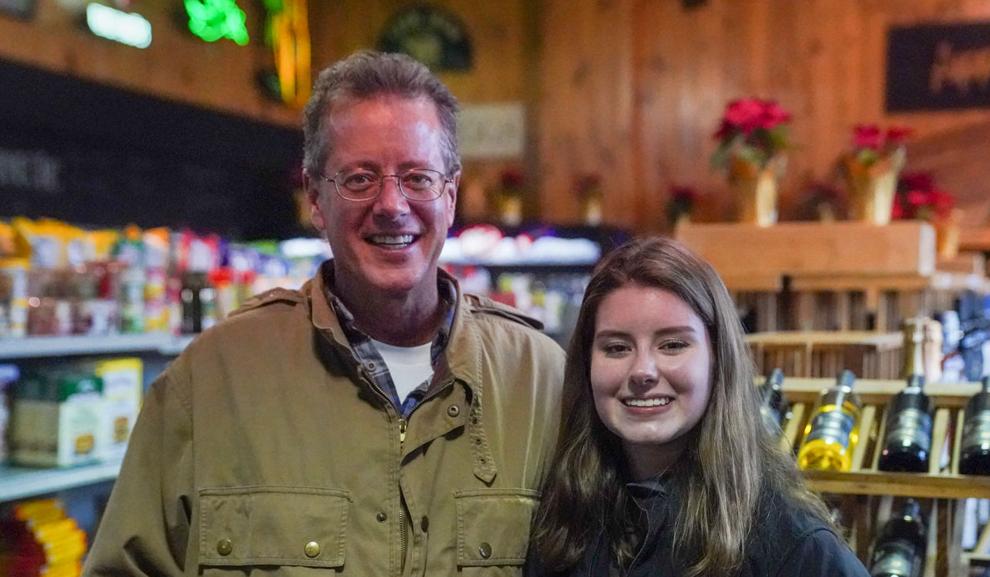 Albert Yount, a longtime resident of Blowing Rock and a member of town's board of commissioners, said, "Well, as far as I can tell, we have not all grown horns, so my Christmas prayer is that we all grow a higher degree of civility like we once knew. And I am not just speaking about politics, but in all aspects of our lives. People driving up and down the road, speeding, cutting other drivers off, giving people the hi sign or one finger salute. I don't know what has happened to the fabric of our nation, but I pray that it can be reversed back to a time that we all knew."
Natalie McDonald, visiting from High Point, said, "My Christmas prayer is for world peace."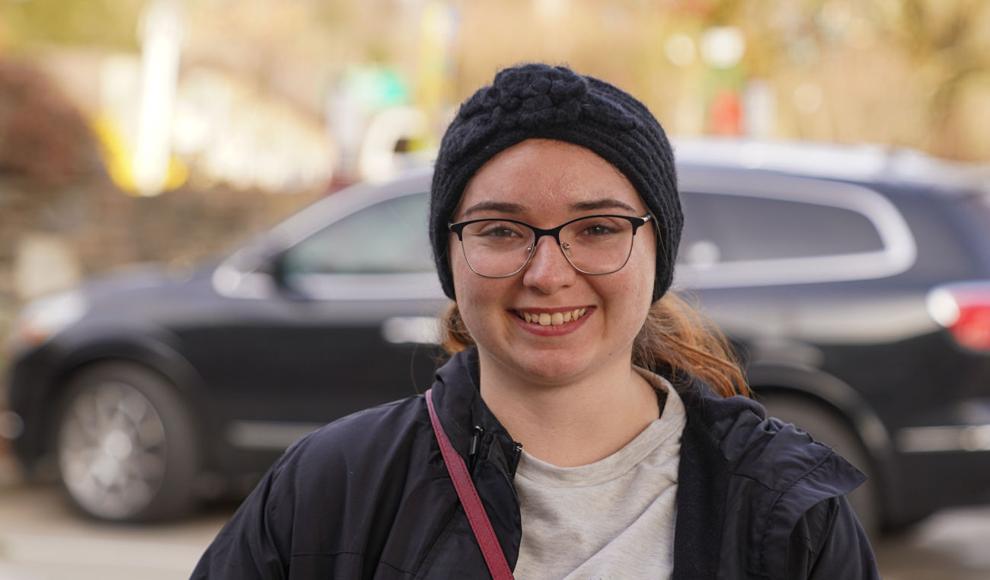 Also visiting from High Point, Tim McDonald said, "My Christmas prayer is that the world gets back to as normal as it can be. No COVID-19. No supply chain issues. People have jobs. People get back to work. The economy going well all over the world."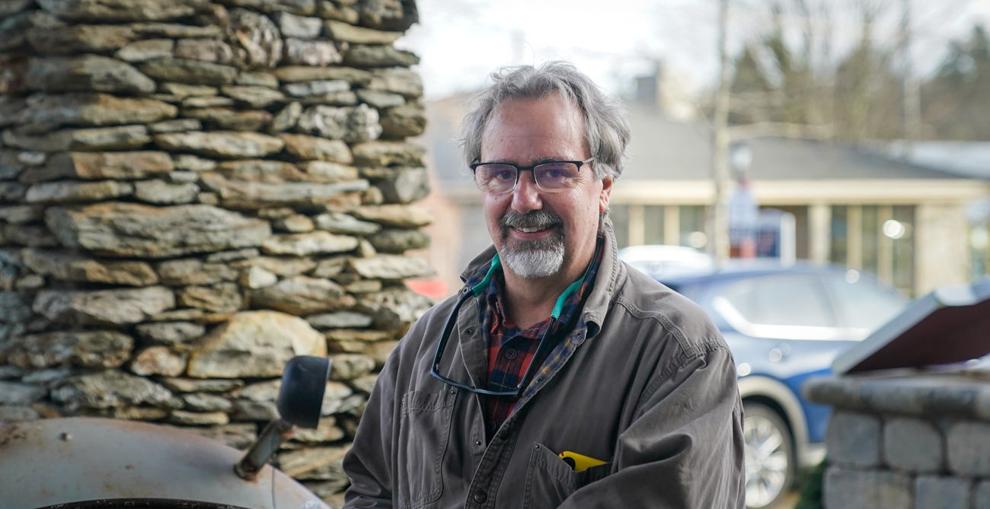 Also hailing from High Point, Janis McDonald said, "We are excited to be here. I am a teacher and this is my first day off. This is the first time that I have had more than two days off before Christmas and an opportunity for us to have Christmas together."
Pointing to various family members, she said, "They always come up here together without me because I am working. This time I got to come with the because I didn't have to work today. We love Blowing Rock.
"My Christmas prayer is for everyone to be happy and healthy — and I so wish that COVID-19 would go away. But I wish happiness for everyone."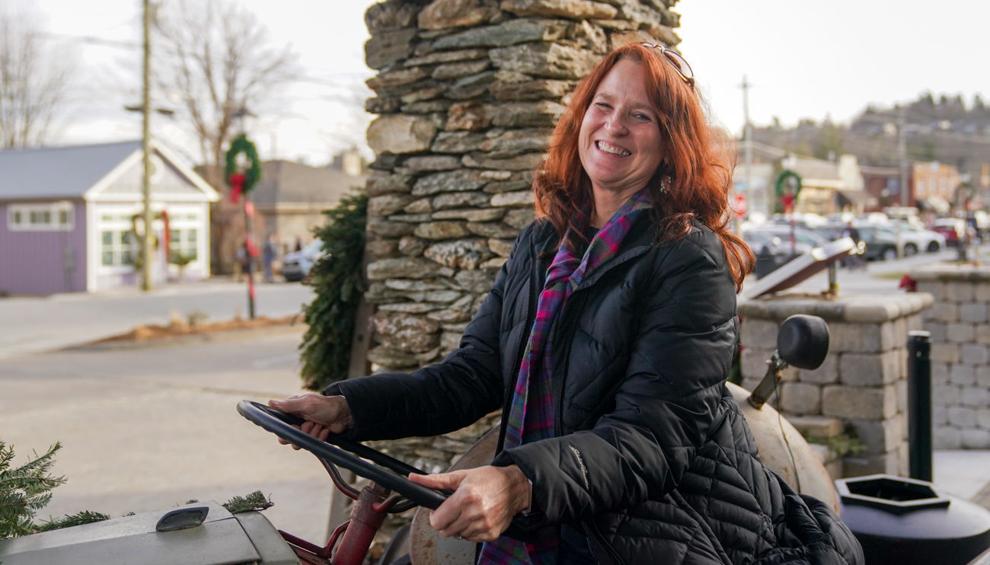 From Winston-Salem, Madelyn Hough is a sales associate in Southmarke shopping center's Monkee's. She said, "My Christmas prayer is that people everywhere, but especially in Blowing Rock people can return to a more normal life that we knew before COVID-19."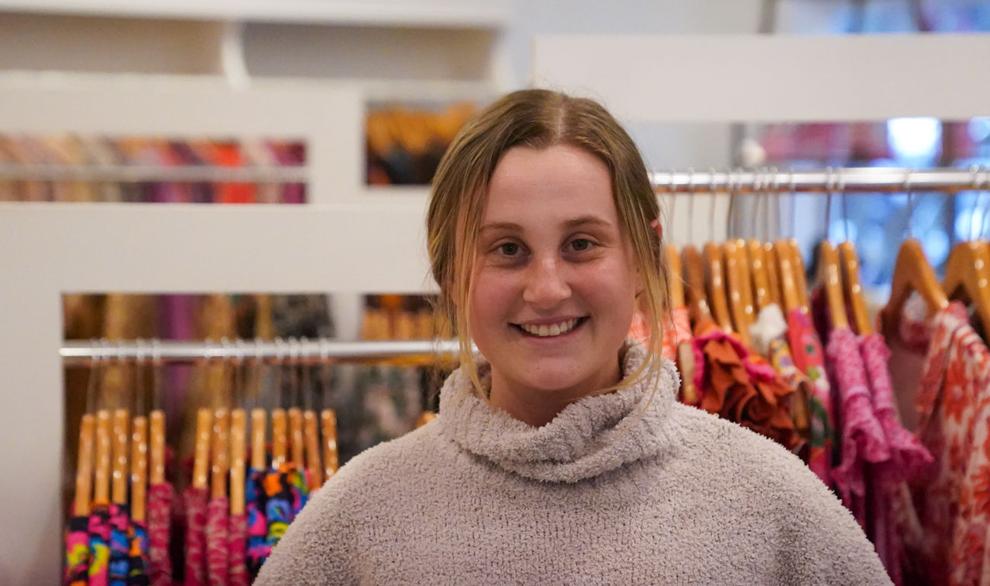 Working in Southmarke's anchor store, Serves You Right, Phyllis Coffey said, "My Christmas prayer is to get rid of the virus and anything that goes with it. Heal the hearts of all that are hurting. And cure cancer. I am a cancer survivor and now I have a granddaughter who is only 21 that has cancer."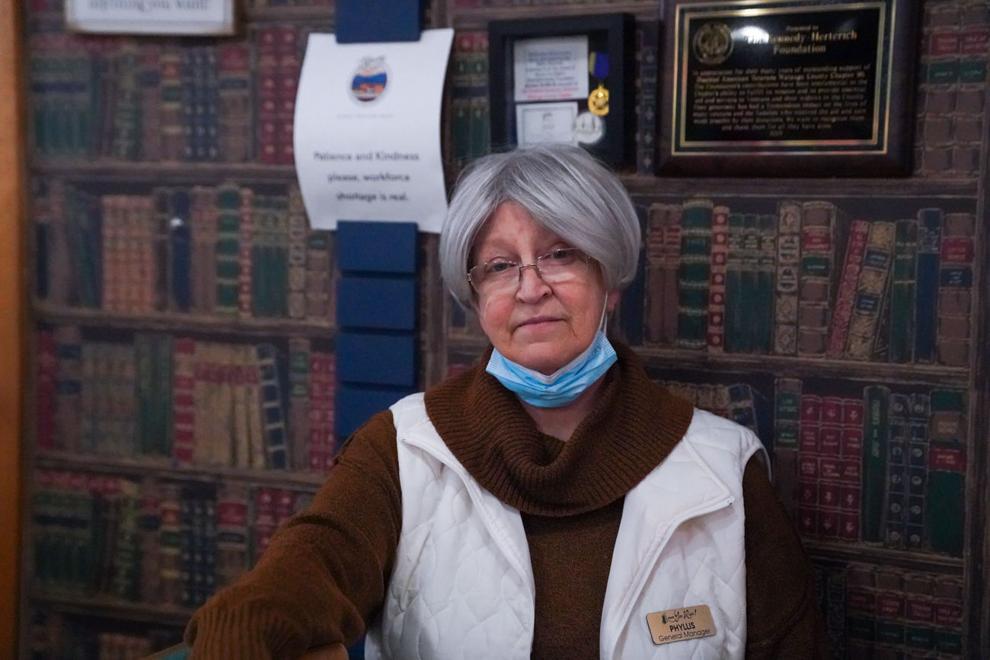 Lynn Lawrence, an administrative aide in 4 Forty Four Construction, said, "My Christmas prayer is that there are no more lockdowns in special needs facilities. Mikey was in lockdown for 215 days and it was awful. For people that don't understand, like in nursing homes and whatever, it is hard. And it also really hard on us huggers because we have not been able to touch. A hug is a handshake from the heart. I have missed that from a lot of people."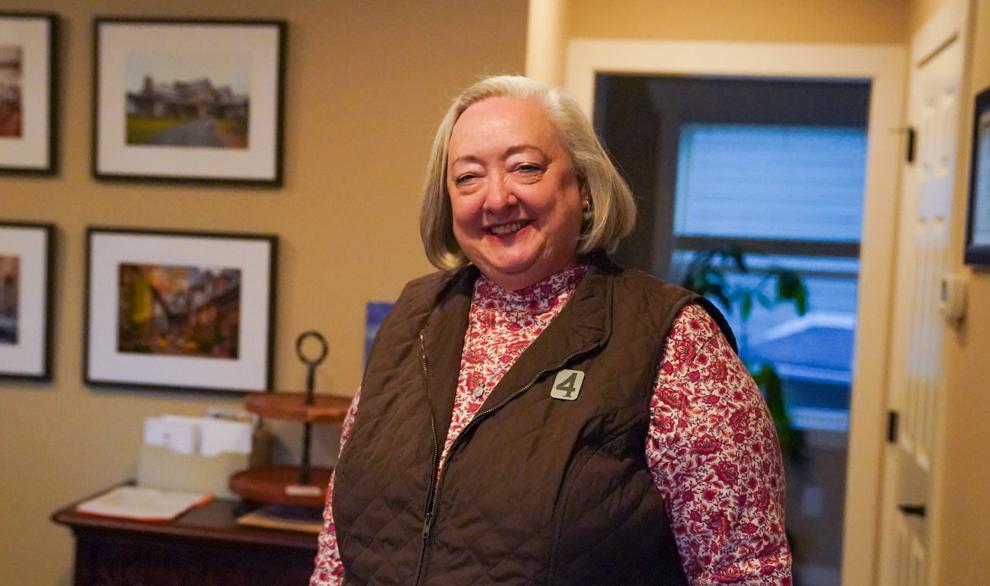 Also an administrative aide for 4 Forty Four, Corey Bettis said, "My prayer right now is for joy and for people to value time with friends and family, the people closest to our hearts and being thankful for the time we have with them, the people that we love. We should value that all the time, but the pandemic has intensified those thoughts."
Looking over the service counter at Blowing Rock Market, Grace said, "My prayer is that the family is all healthy and everyone can make it to my house this year, where we do Christmas, in Charlotte. Last year we did not have a full Christmas experience because of the pandemic."
Boon Casey and his father, Jay, are from Charlotte and visiting Blowing Rock with other family members. Boon said, "My Christmas prayer is for it to snow. I like to ski. So far we have only been to Beech Mountain and Lake Tahoe."
Jay Casey noted, "My prayer is to have a happy, healthy Christmas with my family."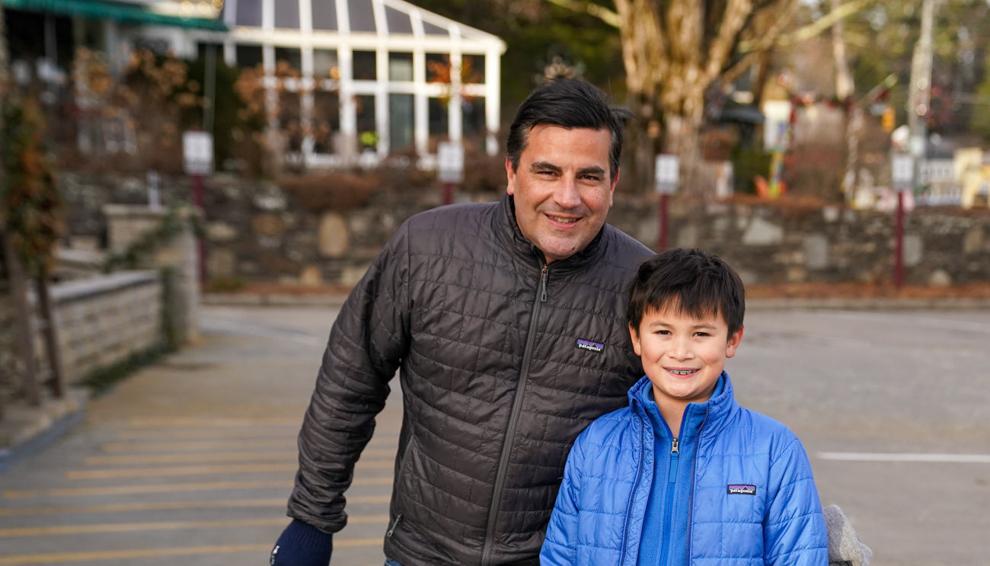 Luke and Allie from Greenville, S.C. said, "We are on our honeymoon. My prayer is that God will bless our marriage and that we will be successful in loving each other through God."
The Town of Blowing Rock's newest employee, administrative assistant Kristen Kirk said, "It has been a crazy two years. My prayer is that everyone remember the reason that we celebrate Christmas, that they have special time with family members, put away all of their anxieties and be at peace."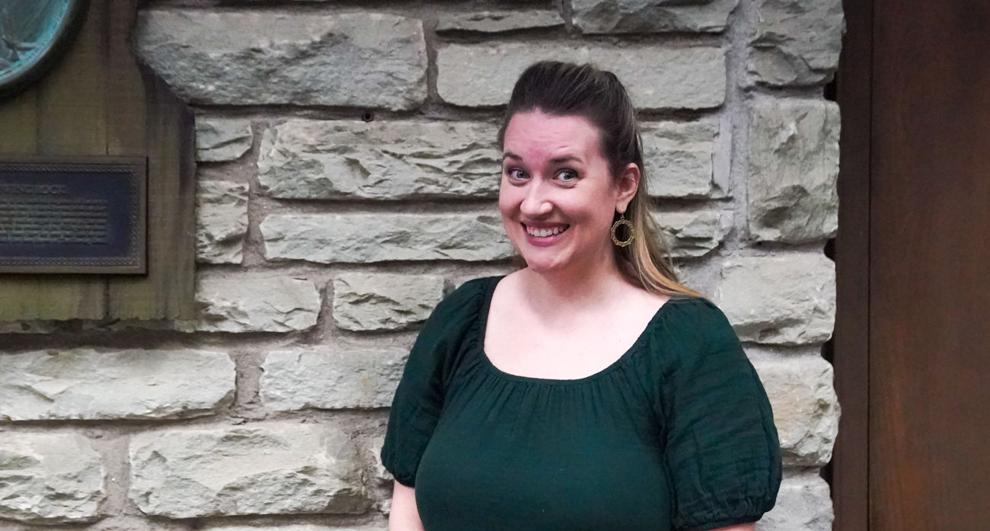 Blowing Rock town clerk Hilari Hubner said, "My prayers are for the healing of our world and nation."
Aaron Miller, Blowing Blowing Rock Chief of Police said, "My Christmas prayer is that everyone remember what Christmas is really about; that we remember all of the folks that have been impacted by COVID-19; and that this pandemic is gone soon."
Visiting Blowing Rock from Miami, Jesus said, "I wish that my family is safe and happy. We want health and happiness. After that, everything else will follow."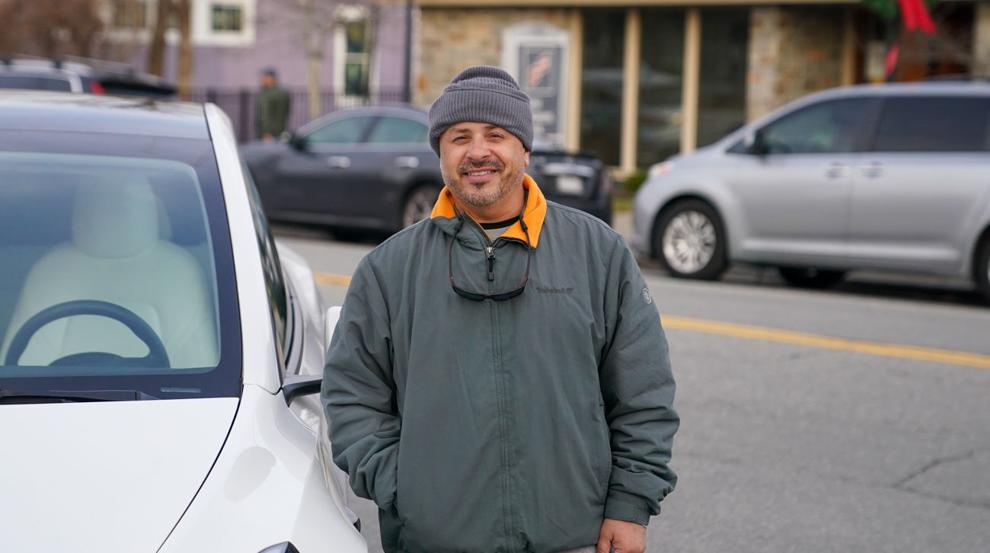 Laura, from Hendersonville with Tim and son, Aldrick, said, "My Christmas prayer is for my son's salvation. He is six."