Margaret Atwood's books of fiction, poetry and essays encompass no themes so consistently as those of gender, identity, myth and religion. Exhibit A, "The Testaments," the Canadian author's sequel to "The Handmaid's Tale" that recently earned Atwood her second Britain Booker Prize.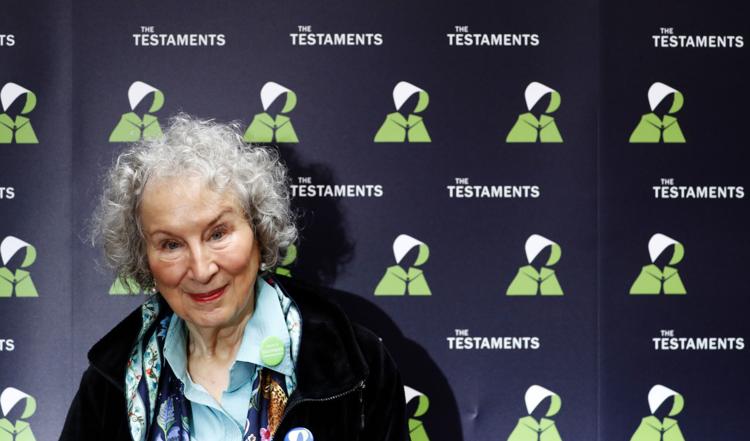 Even if you know nothing else of the author than what you have seen in recent press, you know that these themes are intricately entwined in the two subjugation stories, tales of entitled Commanders and the servile handmaids they impregnate with biblical precision.
Consider then another of Atwood's dystopian creations, and one that not only thematically eclipses the theocratic Republic of Gilead, but offers a male as the story's most fully realized character. Released in a new edition by The Folio Society, "Oryx and Crake" is Atwood's answer to science and gene modification run amok.
The starting place is sometime in the future and opens with Snowman, perhaps the last human left on Earth, contemplating the wasted world around him. Once known as a young man by the name of Jimmy, Atwood moves us from a world controlled by corporations toward a great reveal — a biological disaster engineered and released by the brilliant scientist Crake, whom we learn is Jimmy's best and early friend. Almost simultaneously and acting as an eventual catalyst, we also meet Oryx, a girl who the boys first witness on the Internet as a child prostitute, but who as a woman later forms the connecting side of a love triangle between the trio.
Few authors of dystopian fiction can force page turns as does Atwood, and while the world of "Oryx and Crake" does not develop as deeply as Gilead, it offers in its characters more rigorous contemplation and introspection.
And as for the story, 'Oryx and Crake' is on par with the author's seminal tales, offering here a near-future that in today's climate feels not only more near than anything Atwood ever imagined — but more real.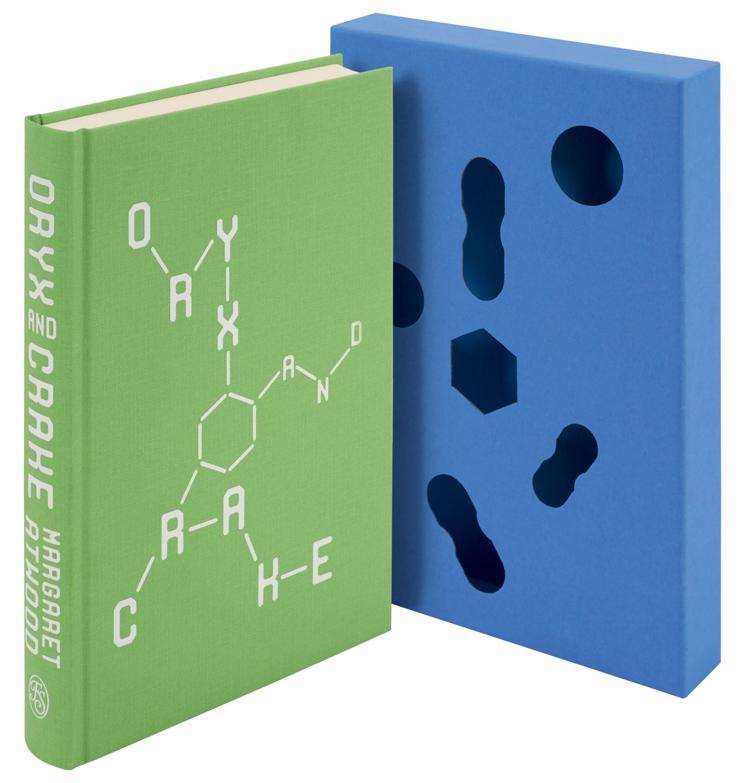 About the new edition
"Oryx and Crake" was first published in 2003, the first of what would eventually become Atwood's MaddAddam Trilogy (with "The Year of the Flood" and "MaddAddam"). But it took until September of this year for the print publication of the novel to reach a zenith in art and production.
Admittedly, this Folio Society release had heights to which to aspire — the publishing company had earlier released a much-sought edition of "The Handmaid's Tale."
Yet in "Oryx and Crake," artist Harriet Lee-Merrion's soft pastel palette illustrations satisfyingly contrast with a stark and sparse story. Coupled with an introduction from the author and a glow-in-the-dark typographical rendition of the story's foundation on the cover — more of Lee-Merrion's handiwork — the Folio edition competently realizes the unsettling rendering of societal collapse that was Atwood's vision.