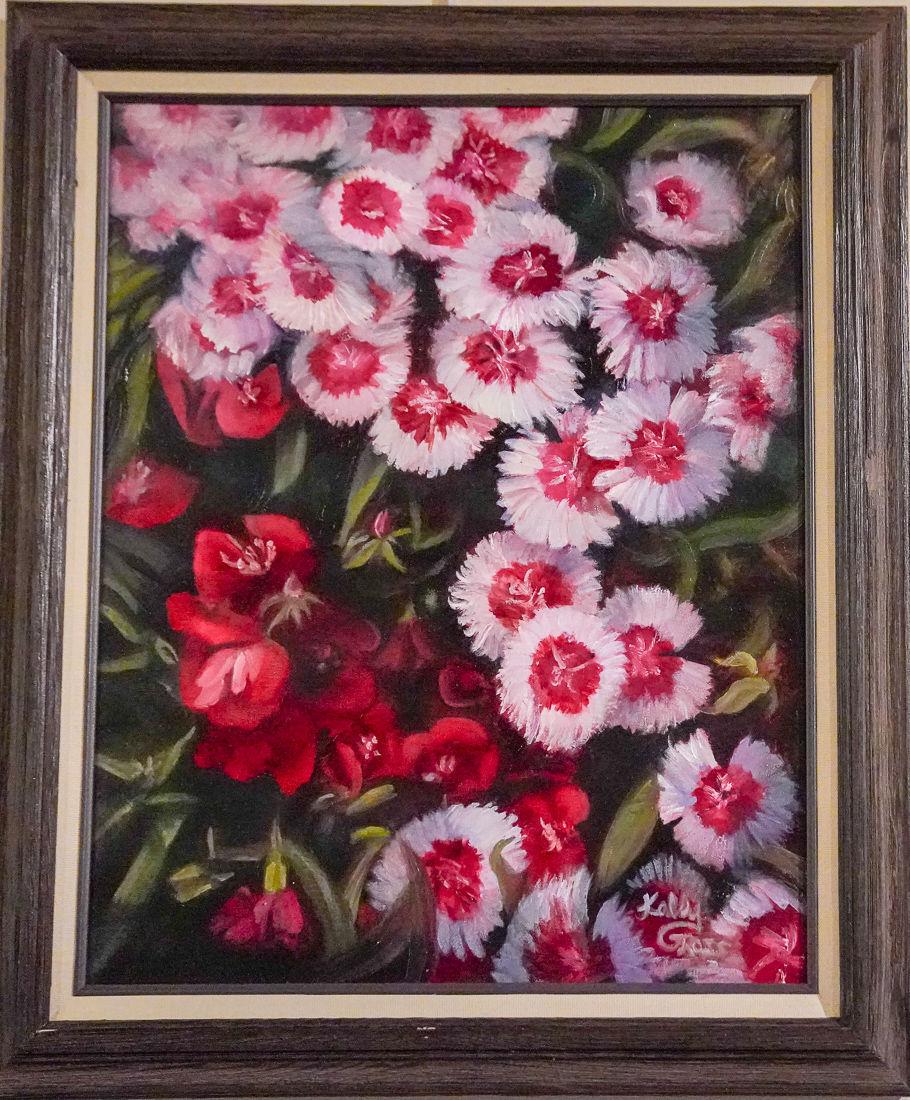 BLOWING ROCK — For Kelly Gross, painting is in her DNA.
"My grandfather was a portrait artist," she said, "and I grew up with a lot of paintings on the walls of our house. The whole family is really into art. I never pursued painting until I took a class in Hickory with Randy Blake Clontz. He taught me about oil painting and I developed a passion for it."
A native of Corning, N.Y., Gross said she went to Cornell University and graduated with a degree in public policy.
"In art, I tend to focus on nature and florals," said Gross. "I love capturing color, shadows and light — and trying to get thing to jump out of the canvas at you. The expressiveness ... it is nice to feel like I have taken a moment or memory of something and put it on a wall."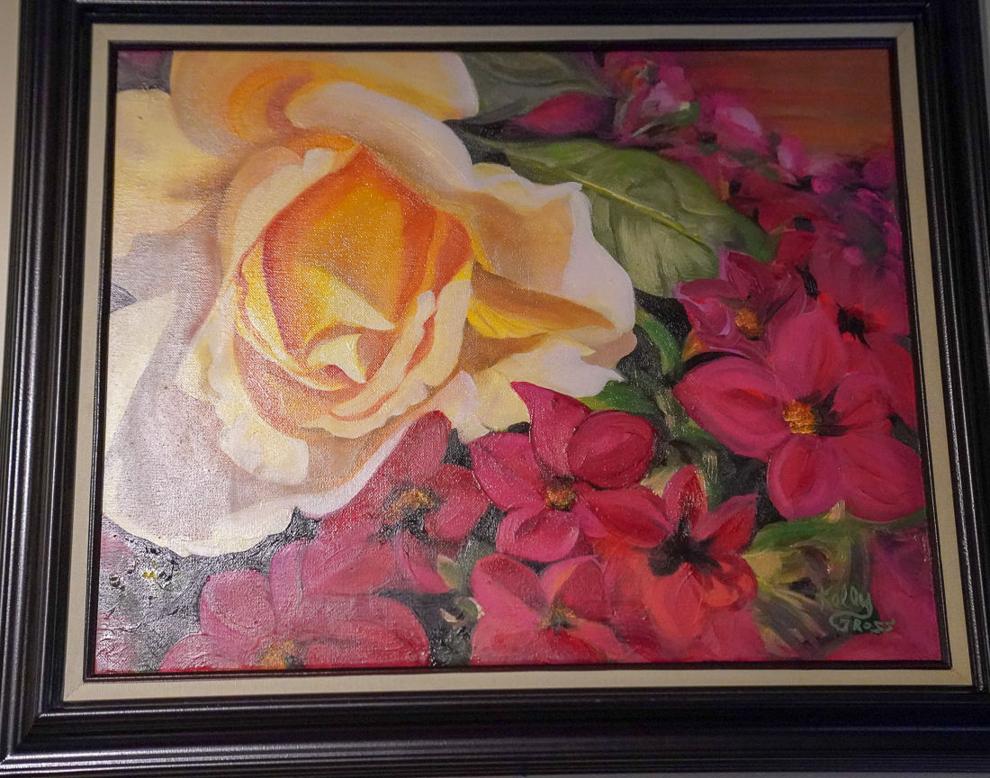 Gross credits her great-grandfather as a special influence.
"His name was William Arthur Williams. He did a lot of portraits, in Ohio, but he did some florals, too. So I grew up with his art. He did a lot of roses, so I really love flowers of all kinds."
Painting flowers is not without its challenges.
"Getting the values right is a challenge," said Gross. "You don't want to make the shadows too deep on the petals, getting the right balance of color. Figuring out which flower I want to paint, that is sometimes a challenge, too, because that is the start!"
Living in North Carolina after growing up in Corning, N.Y. is special for the transplanted Gross.
"I love North Carolina. When I was a little girl, I said, 'Someday I want to live in North Carolina.'"
And it wasn't because of James Taylor, either, because Gross had to be told who he is and what he has meant to North Carolina. She is among a legion of young people who know the words to the iconic musician's songs, but not who the artist is. With so many others from the younger generations also guilty, she is excused.
Blowing Rock is a special place for the New Yorker turned North Carolinian.
"My boys, my husband and I come up here a lot. We love it up here. I like to take the boys to Mast General Store in Boone, hiking, and all. We love Blowing Rock."
Kelly Gross will be one of the two Artists in Residence through Aug. 1, at Edgewood Cottage, next door to Rumple Memorial Presbyterian Church and across the street from St. Mary of the Hills Episcopal Church, on Main Street in Blowing Rock.