BLOWING ROCK — Eloise had a smile. There was a twinkle in Gandalf's eye. And the genie from Aladdin burst up from the lantern, emerging from the smoke with the heartiest rumblings of laughter clearly visible, if not audible. Despereaux had the biggest of big ears.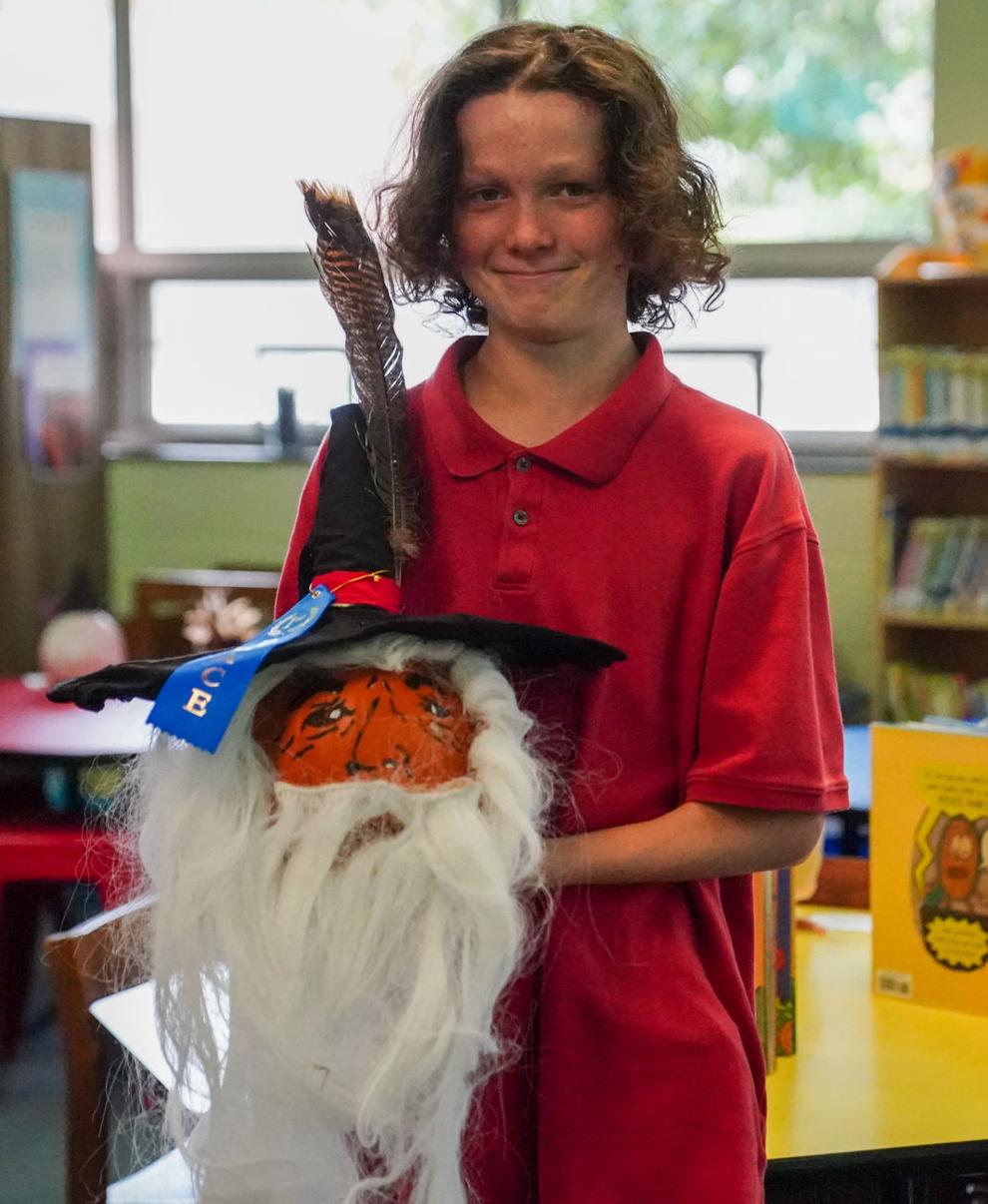 Those favorite children's book characters — and many more — were brought to life by Blowing Rock School students in October as part of its inaugural Pumpkin Decorating Contest, produced and hosted by the school library and media center.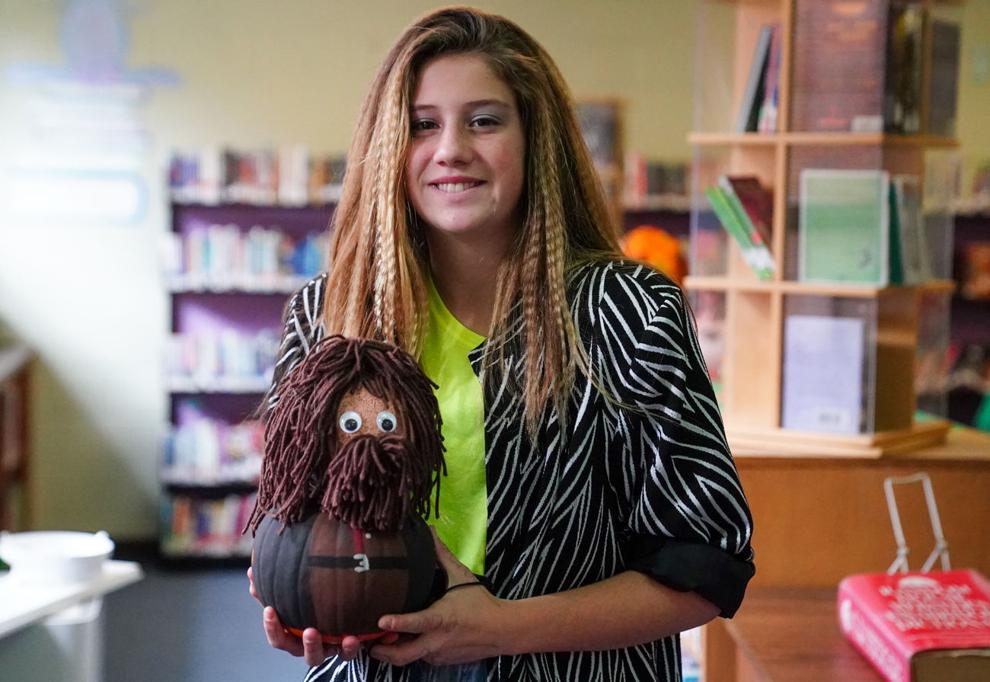 A decision to celebrate the autumn season came easy for the school's media specialist Carol Critcher, and she just as easily enlisted the support of the school's faculty and staff. HOW to celebrate in way that promoted reading, creativity and community was really the question. When they settled on a choice, the results were beyond their wildest dreams.
"This was not my original idea," said Critcher in disclosing that she had talked with educators at other North Caroina schools. "Pumpkins and gourds are really part of the fall landscape, so it just made sense to use them. What we decided on was to have the students and their families use the pumpkins and gourds in decorations around their favorite book characters."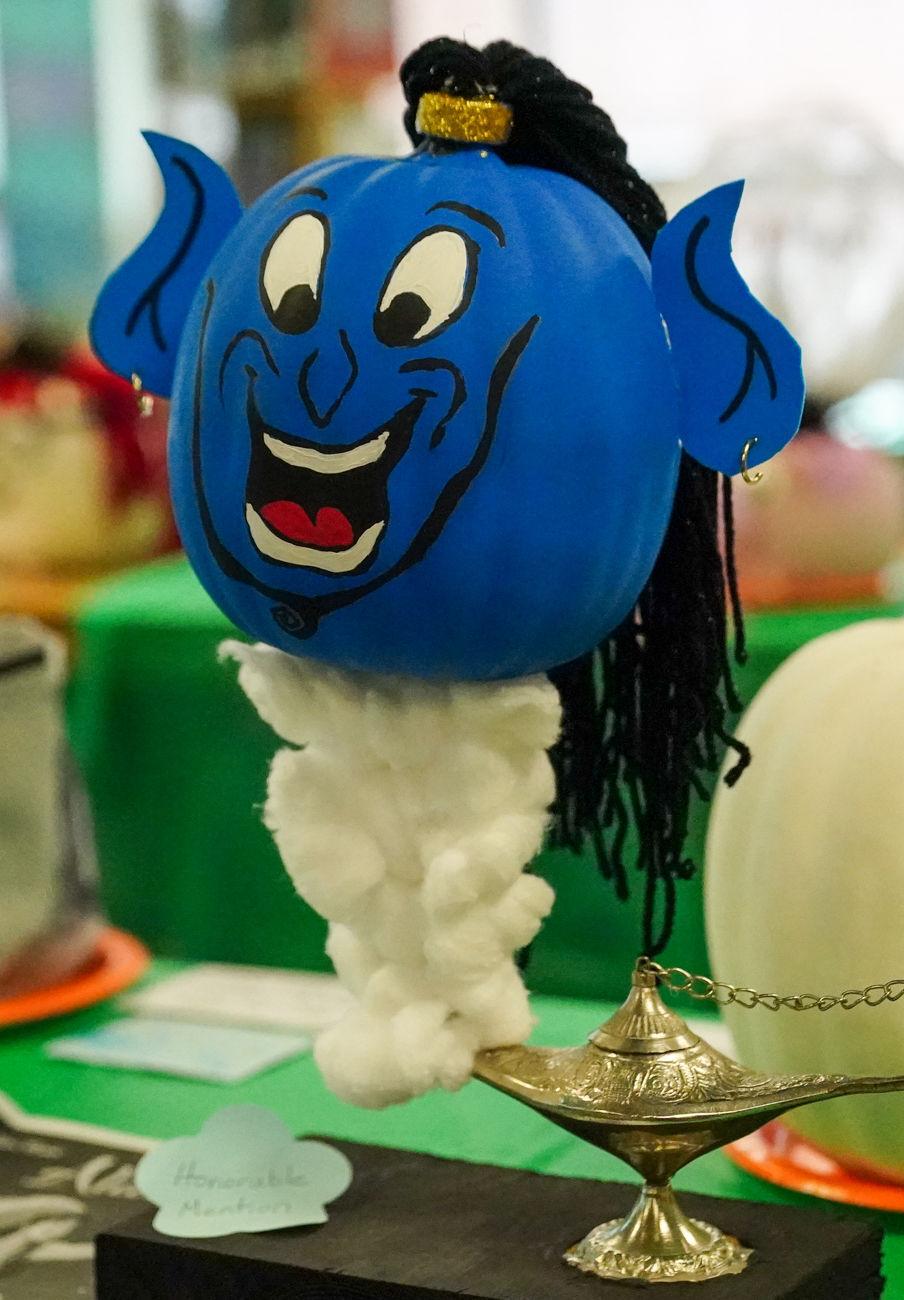 Critcher said she had very modest expectations in terms of participation, especially since this was the first year.
"Blowing Rock School has something like 400 students, so I was thinking a that maybe 40-60 might participate this first year and we would build on that," said Critcher. "Boy, was I wrong. We had 267 entries. That is more than half the student body!"
Critcher credited the support and enthusiasm of the Blowing Rock School faculty for the first year of program's success.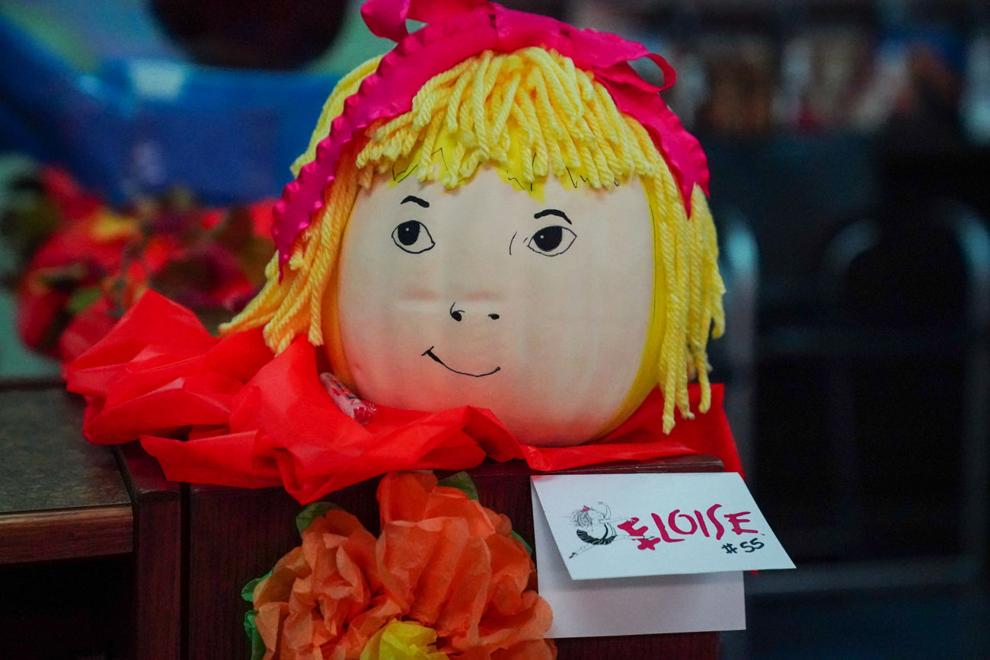 "Our teachers are so committed to the education of every student in this school," said Critcher. "I am not sure it is an official motto here but the general pledge among the faculty at Blowing Rock School is to meet each student at whatever level they are at, and elevate them, each and every one. That takes dedication, commitment and sometimes creativity."
The longtime educator said that the Blowing Rock teachers were quick to embrace the concept because, first and foremost, it reinforced the students' interest in reading.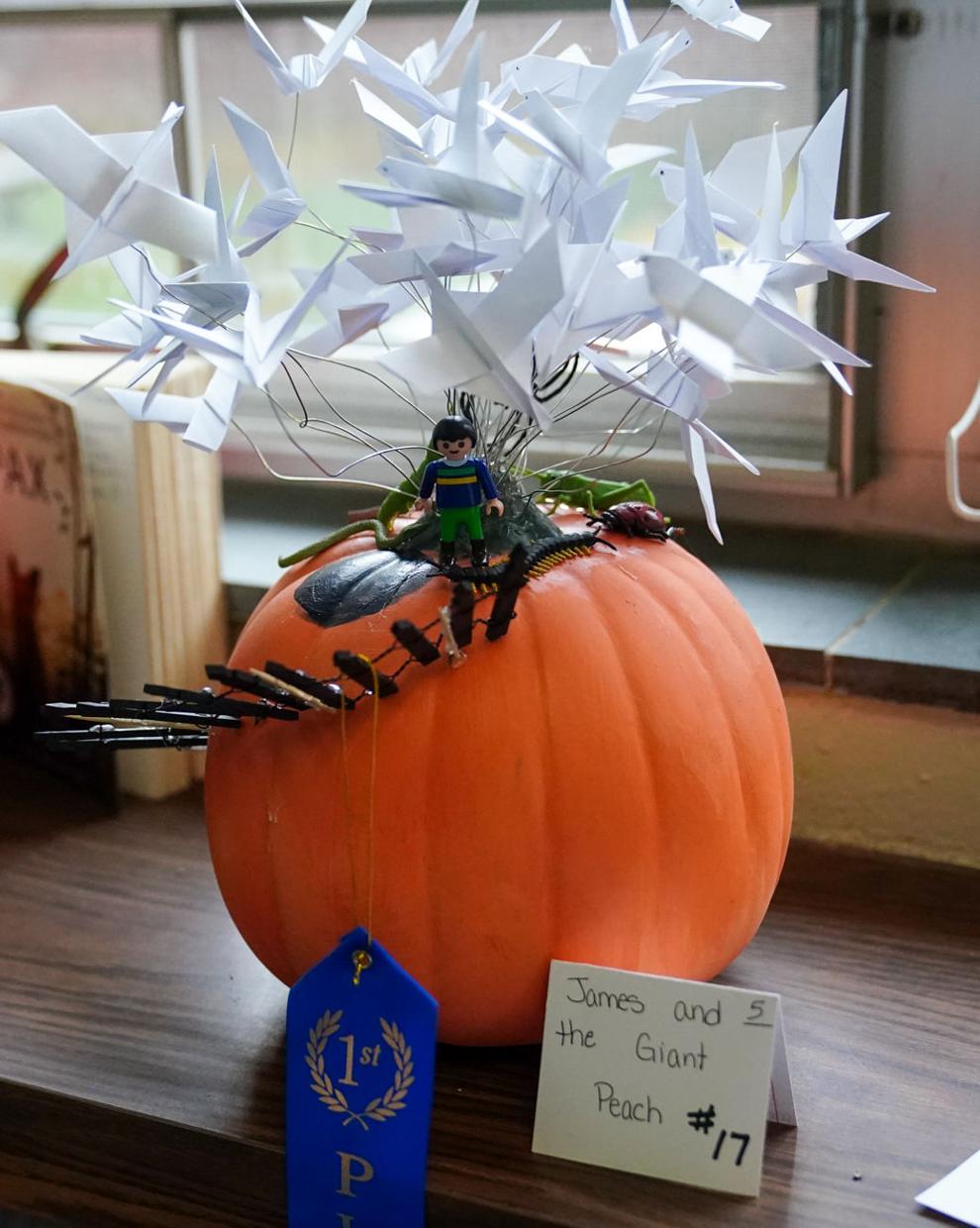 "And they got to do something creative by bringing to life their favorite character from a book," said Critcher.
The extra special bonus was the involvement of family members.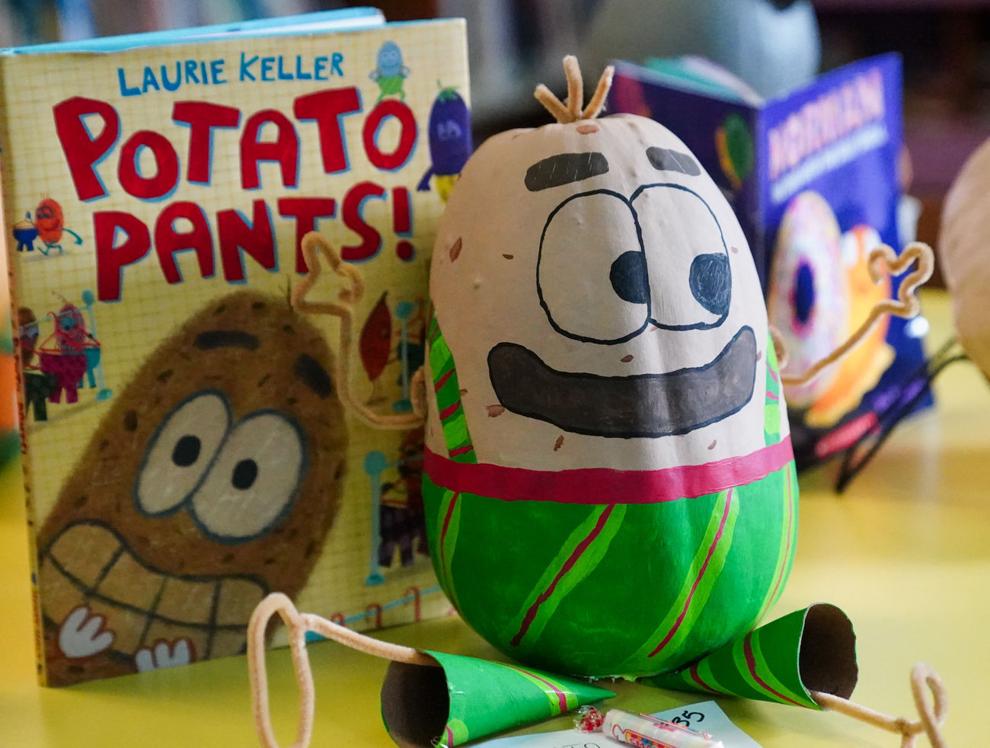 "Our instructions for the contest purposefully invited parents and siblings to help with the project," said Critcher. "We envisioned this as a family project. In fact, we asked the students to list on the back of a card which family members helped and how they helped. Because of that, we know that a lot of parents helped, as well as siblings. And the students were having so much fun. One girl came in recently and said, 'My brother was sewing the ears on last night!'"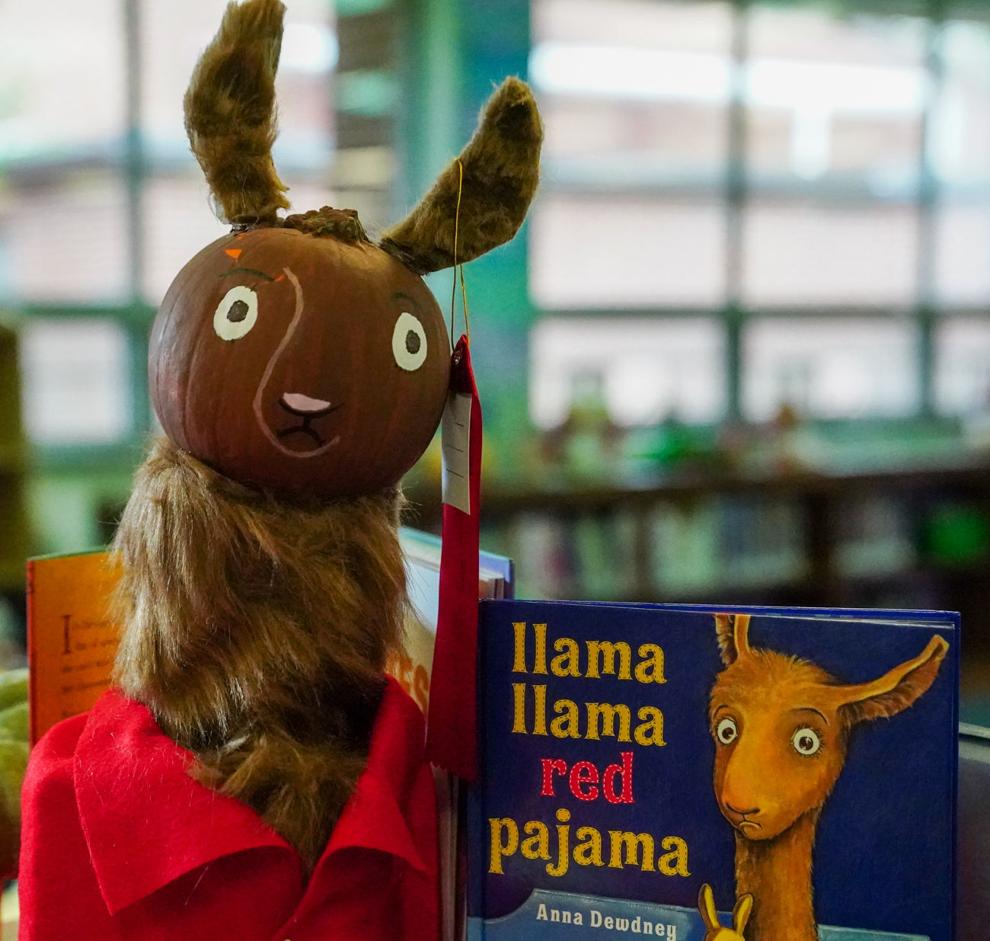 Critcher said that if there was one common trait among Blowing Rock students it is that they love to read.
"A lot of people are into e-books like Kindle and other electronic type vendors," said Critcher. "But what I see are the vast majority of students that like to sit down with a book in their hand."
Critcher acknowledged that though the range of titles represented in the competition entries was broad, certainly there seemed to some more popular, from the Harry Potter series to Lord of the Rings.
"But there were also some surprises, too, like Despereaux the mouse, the Smurfs, and Llama Llama Red Pajama, and so many others," she said.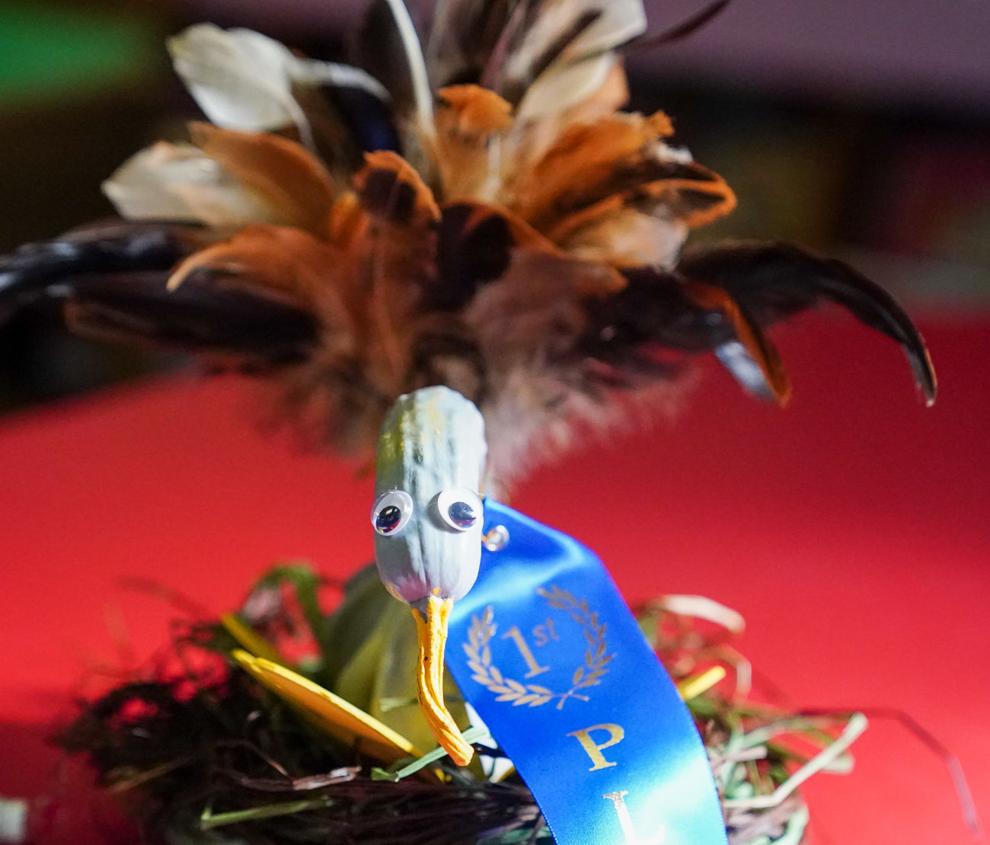 Critcher explained that the judging was done blindly, with teachers and staff members volunteering their time. The competition was split into three divisions, including K-2, 3-5, and 6-8 grades.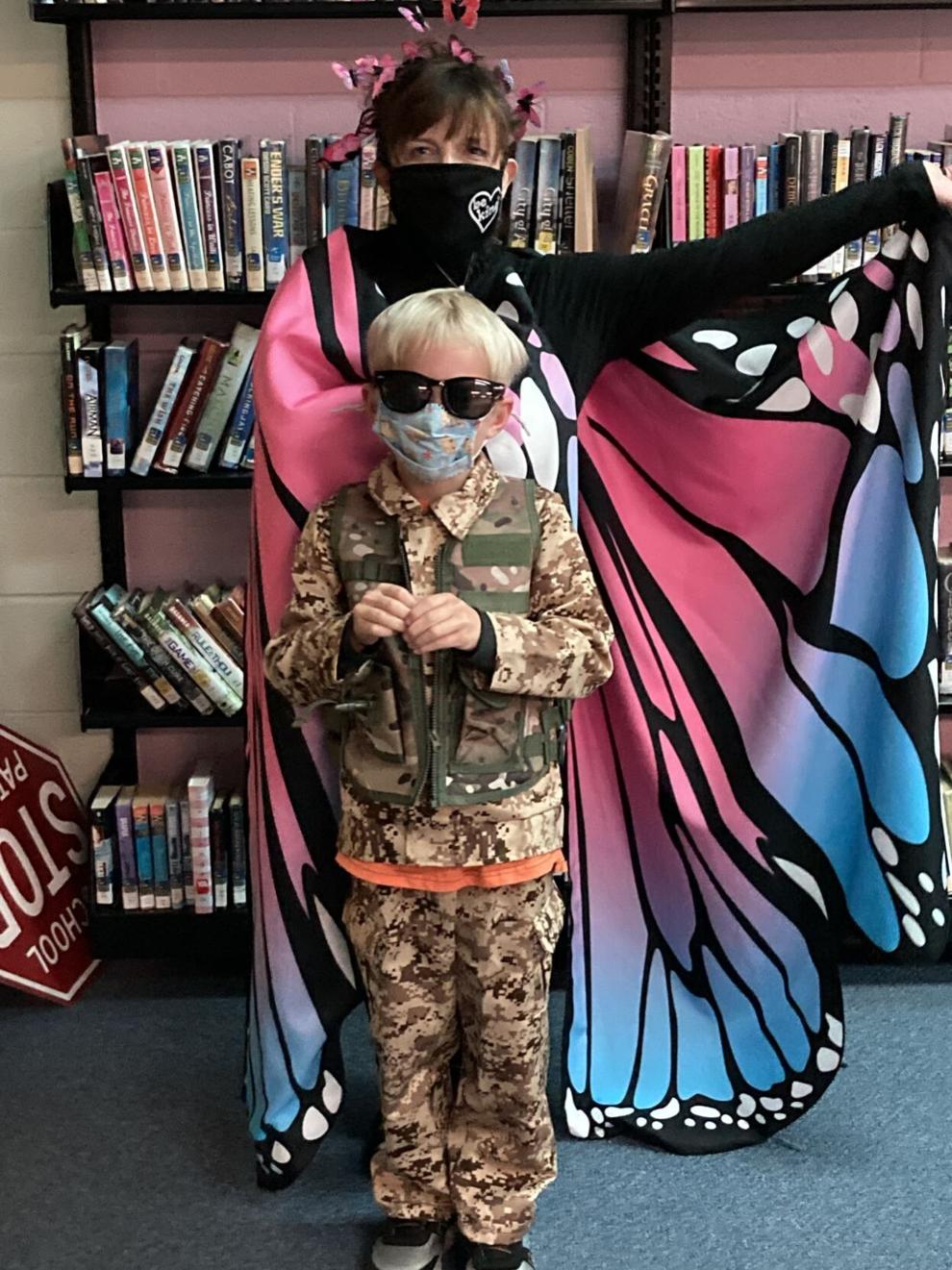 "We had, for instance, a 6-8 grade teacher judging K-2 entries because they would be less likely to know those students. But just to make sure there was no favoritism, every entry was numbered on the front of a card. The judges didn't know who the entry was by. All they saw was the number of the entry and matched it with the number on their score sheet," said Critcher.
1st place: Nash Dickerson (Kindergarten), "The Ugly Duckling"
2nd place: Riley Brown (Kindergarten), "Llama, Llama, Red Pajama"
3rd place: Georgia Smith (2nd grade), "Audrey Bunny"
Honorable Mention: Bennett Norman (2nd grade), "Norman"
1st place: Megan Craig (5th grade), "James and the Giant Peach"
2nd place: Emory Kerns (4th grade), "Smurf Village"
3rd place: Harry Cleveland (4th grade), "Dumbledore" (Harry Potter)
Honorable Mention: Allie Ward (4th grade), "Genie and the Lamp" (Aladdin)
1st place: Pierce Tunstill, "Gandalf" (Lord of the Rings)
2nd place: Savannah Rogers, "Hagrid" (Harry Potter)
3rd place: Olivia Winter (8th grade), "Fawkes" (Phoenix, Harry Potter)
Honorable Mention: Beckett Smith (6th grade), "There was a cold lady who swallowed some snow"