Integrating fiction into science is the purview of storytellers able to reimagine our world and take us to places we've never been — at least not yet.
But science fiction writers and their tales can't tell the whole story, or indeed any of it, without the fuel of publication propelling them through space and time.
To that end, there have been many manifestations of sci-fi publication since Lucian, a Syrian satirist writing in the second century A.D., published "A True Story," the speculative tale that some consider to be the first science fiction novel.
While it may seem odd to apply the term "publishing house" to Lucian's effort, and definitely is a misnomer were we to apply a modern definition, without some form of publication the present form of the utterly false "A True Story" — with its travels to outer space, visits with alien lifeforms and themes of interplanetary warfare — would have been lost.
Transporting through the centuries since Lucian, we come to modern science fiction and the terms we use in description, including the Golden Age, the New Wave or even Cyberpunk.
Still, a common denominator connects them all — some form of publication designed to get often non-human stories before human eyeballs.
That part of the journey has remained the same, but publication transformations have evolved with technology, effort and desire — even if those transformations have not always produced sturdy literature.
Much of the Golden Age was printed on cheap pulp, churned out both quickly and in vast quantities to feed a ravenous reading public. Books that would turn out to be timeless publications were not always designed to last a lifetime.
Yet the publication of science fiction, once the domain of the dime novel, has altered course, at least in some publishing circles that today see value in producing classic sci-fi between quality covers.
Here, in time for the student of science or space aficionado on your gift list, are four publishers and examples of works noted for artistic beauty and longevity — both of the story itself and the package in which it is delivered.
To note the obvious, this is a retro review: While some publishers offer electronic or audio editions of their catalogue — those are also noted below — the beauty in the representative samples submitted for critique to Mountain Times lies in the printed and painted word.
Bits and bytes are the evolution of today. But, these four publishers are setting standards by crafting literature to last through the next generation — and beyond.
The Folio Society (www.foliosociety.com) offers a board range of publications — far beyond science fiction. Their catalogues showcase dozens of categories, each filled with fine productions of classic literature.
"We believe that great books deserve to be presented in a form worthy of their contents," the publishing house writes, and it's a belief they've upheld since their London founding in 1947.
Folio Society books are made to be handled. Covers and papers are textured, and much attention is paid to typography and illustrations that are commissioned for the individual works. Slipcases offer more than protection; they are works of art that complement covers and interiors, sewn bindings and head and tail bands.
Unique among publishing houses that reproduce great works of literature, Folio Society offers a uniform aesthetic but still manages to make each production a unique offering.
A caveat before purchasing: You can find Folio Society books at numerous sites online, but these are typically "used." Although that is sometimes the only way to purchase a limited edition run no longer in print, the only way to buy a new FS book is through its website, a telephone call or ordering from the FS print catalogue.
Three examples of the FS sci-fi experience: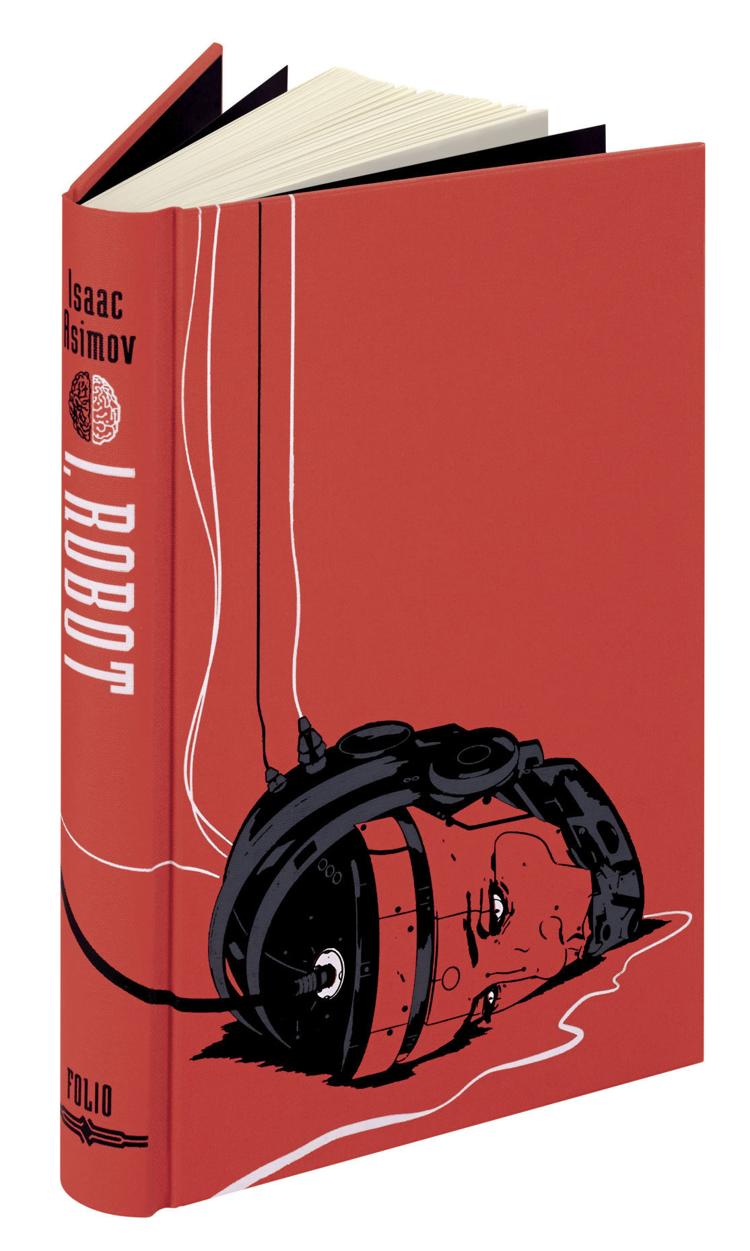 'I, Robot,' by Isaac Asimov
Isaac Asimov began his career in writing for science fiction magazines, but he would go on to win the Hugo Award four times and the Nebula once for his longer works that conceptualized ideas of a future that in many ways is coming to pass. The three laws of robotics — although not original with Asimov — are grounded solidly in the pages of "I, Robot," ($53.95) alongside the moral questions a robotic society engenders (consider a conundrum for today: Who is responsible for the fatal crash of a driverless car?).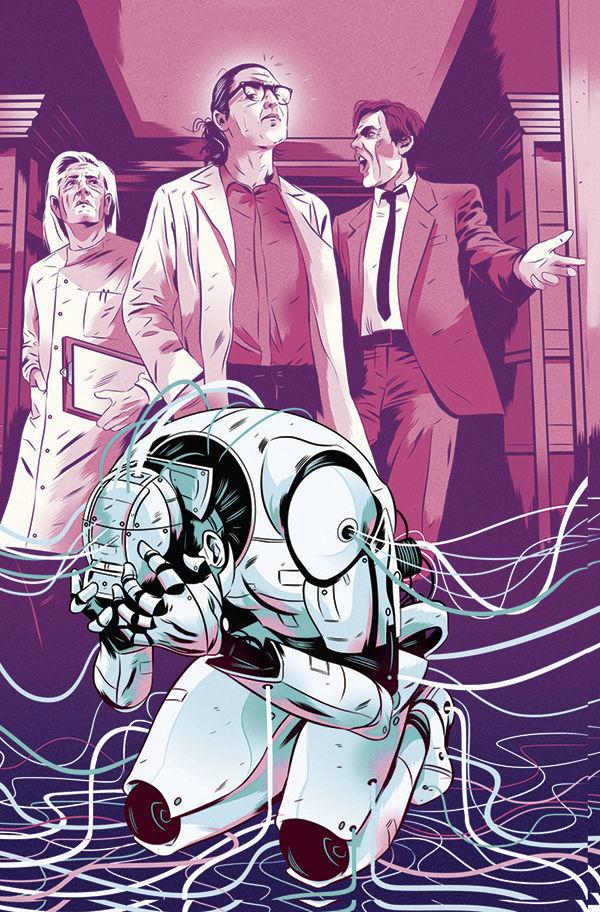 This is the work that lays the path for Asimov's seminal "Foundation Trilogy," and is introduced for FS by Daniel Wilson, author of "Robopocalypse." Illustrations are by Alex Wells, a British artist, in his first commission for the publishing house.
This version availability: Hardcover.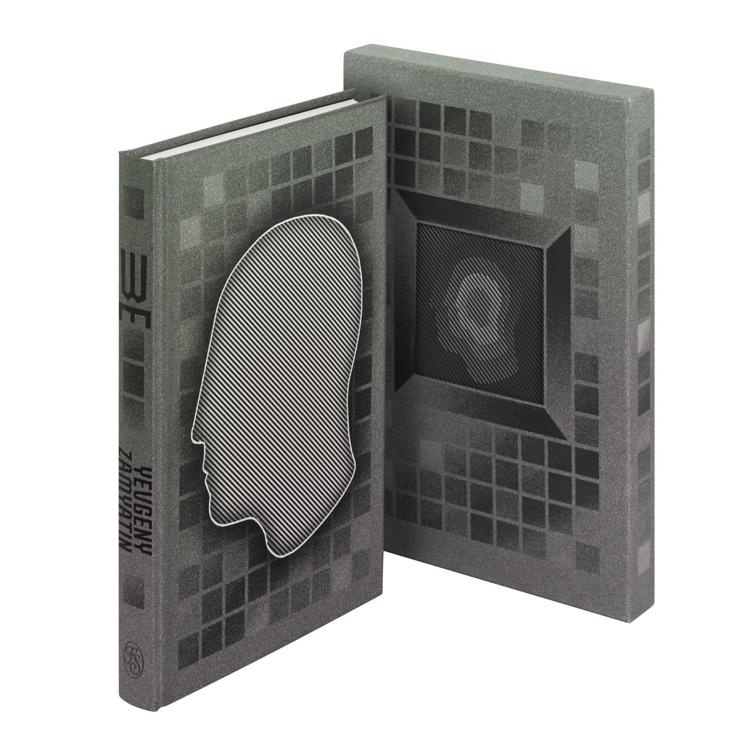 'We,' by Yevgeny Zamyatin
Ursula K. Le Guin named Yevgeny Zamyatin's 1921 "We" the "best work of science fiction" yet written. Considered a founding work of modern dystopian satire, Zamyatin's work was banned in his native Russia until 1988, doubtless because it tackled the idea of censorship and predicted the onslaught of Stalinism.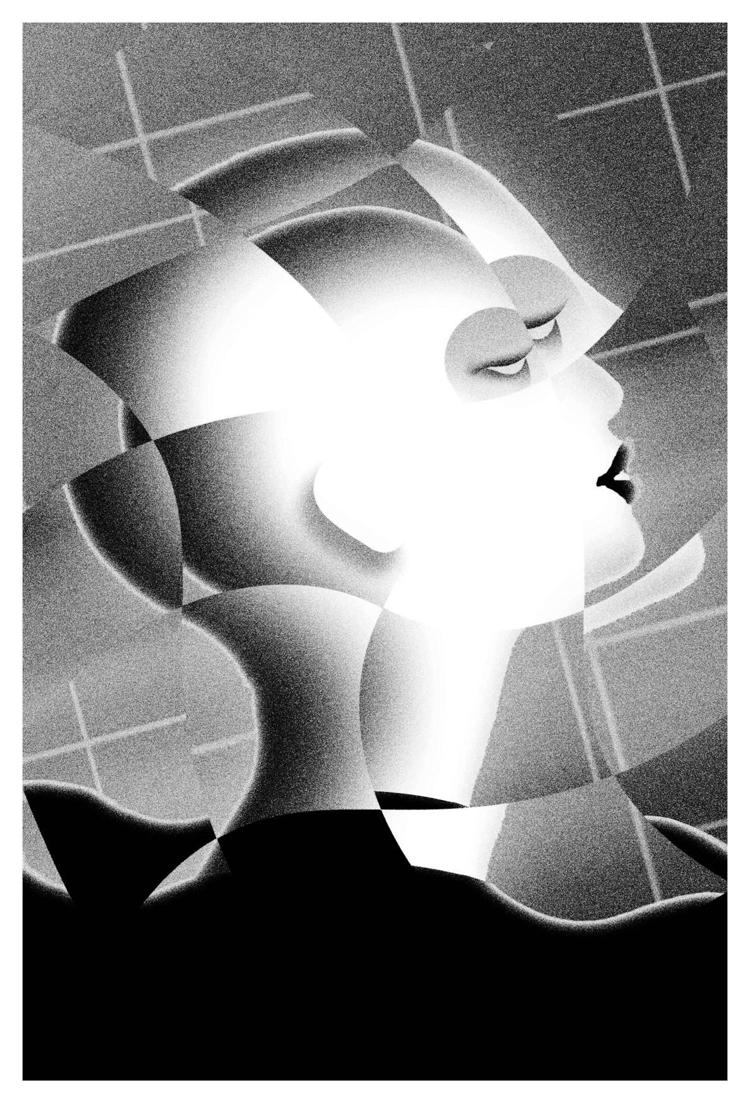 FS reminds us that neither "Nineteen Eighty-Four" nor "Brave New World" could have been written had "We" not come first, and the simple concept of Zamyatin's novel, "remove choice," explains why. Pitting the simplicity of mathematics against the chaos of emotion, "We," like "I, Robot," thrusts moral complexities before the reader.
The FS edition of "We" ($56.95) features a lenticular slip cover — merging novel and art — and is bound in speciality paper with a design by the artist, Kit Russell, a graphic designer based in Scotland. Russell incorporates digital tools into his range of traditional printmaking — a competent choice for this edition.
This version availability: Hardcover.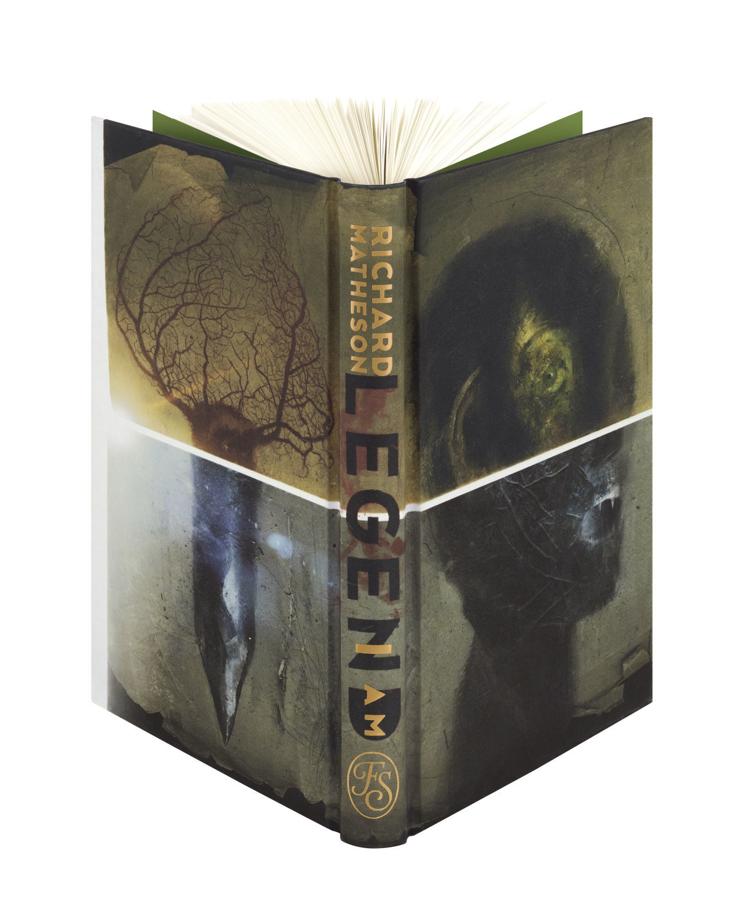 'I Am Legend,' by Richard Matheson
Matheson died in 2013, but his work continues to resonate: Look no further than the dedication of Stephen King's most recent work, "Elevation," to find there a tribute to this science fiction master. "I Am Legend" is a vampire tale published in 1956 that details the days and nights — mostly nights — of Robert Neville, the last man left alive after a plague killed much of the population and resurrected them as the undead. An exploration of sanity as much as the development of a post-apocalyptic world, Matheson's customary sparse prose speaks volumes and raises the question, like "Frankenstein," of who in our society are the real monsters?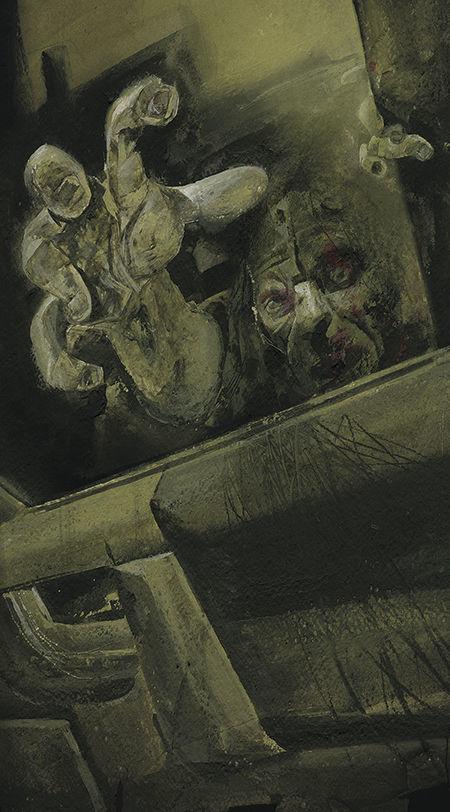 This FS production of "I Am Legend" ($61.95) is introduced by Joe Hill (aka, Stephen King's son, Joseph Hillstrom King), and illustrated by veteran designer Dave McKean, producing a masterful edition of Matheson's first novel.
This version availability: Hardcover.
PS Publishing is an independent book publisher based in the United Kingdom, and ordering books direct could require a bit more time than usual — yet, although the house is headquartered in Hornsea, it's a good bet that the title you want will be available in-stock from an online retailer.
In either case, planning ahead is worth the effort. Although, PS Publishing (www.pspublishing.co.uk) is a relatively young house, founded in 1999, its productions of fantasy, horror and science fiction have earned six British Fantasy Awards, the World Fantasy Award and the International Horror Guild Award. A glimpse of the cover art is one good reason for all the accolades, but even that hides quality end papers and excellent typography. The sample copy we received did not feature a sewn binding, but that could help account for the affordability of the general (i.e., those not signed, slip-cased or numbered) tomes on its website. An example: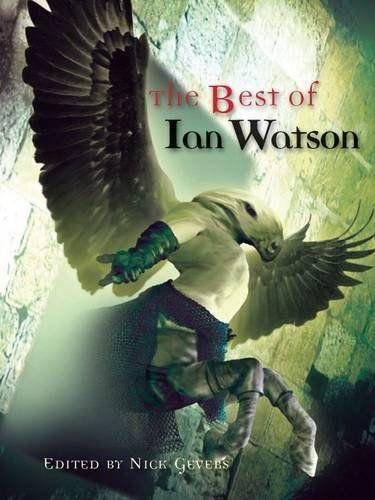 'The Best of Ian Watson,' edited by Nick Gevers
It's no surprise that the deluxe edition limited to 100 signed and numbered copies of this volume is long gone, but the more affordable version (about $33 U.S. plus shipping or $42 online retailers) more than suffices to introduce Ian Watson to the uninitiated or those looking for a collection of his works. An added surprise even to the general edition: removing the dust jacket from this work reveals a high-end full color wraparound copy of the cover art.
Watson is a British science fiction writer now living in Gijon, Spain, whose varied careers included accounts clerk and a research degree in English and French 19th-century literature before devoting his life to professional writing.
The prolific author has published 30 sci-fi, fantasy and horror novels and 12 story collections among numerous others works, such as the screen credit for Steve Spielberg's "A.I. Artificial Intelligence." A caveat for this collection, though, "The Best of Ian Watson" covers nearly three decades of the writer's career, 1978-2005, and some of the stories lack a 2018 refinement and sensitivity. This is not a book for the kids. Watson's work, speculative and otherwise, covers deep, progressive and important themes, many of which are not PG-friendly.
This version availability: Kindle and hardcover.
New York Review Books Classics
The homepage of the New York Review Books (www.nyrb.com), among other things, will invite you to suggest a title for an out-of-print book, and this — more so than the production — is the charm of the volume they offered for critique. As with other publishing houses listed here, the NYRB catalogue is not limited to sci-fi, but if you're looking for quality hard-to-find science fiction in a modern package, it's a fine place to begin the search.
Many of us are familiar with The New York Review of Books intellectual journal, but an associated arm, NYRB Classics, publishes a fiction and nonfiction series, including 19th century and experimental novels.
The series began in 1999 with Richard Hughes' "A High Wind in Jamaica," and includes this volume of prescient stories about ecological apocalypse, artificial intelligence and the merging of human and machine. Sound familiar?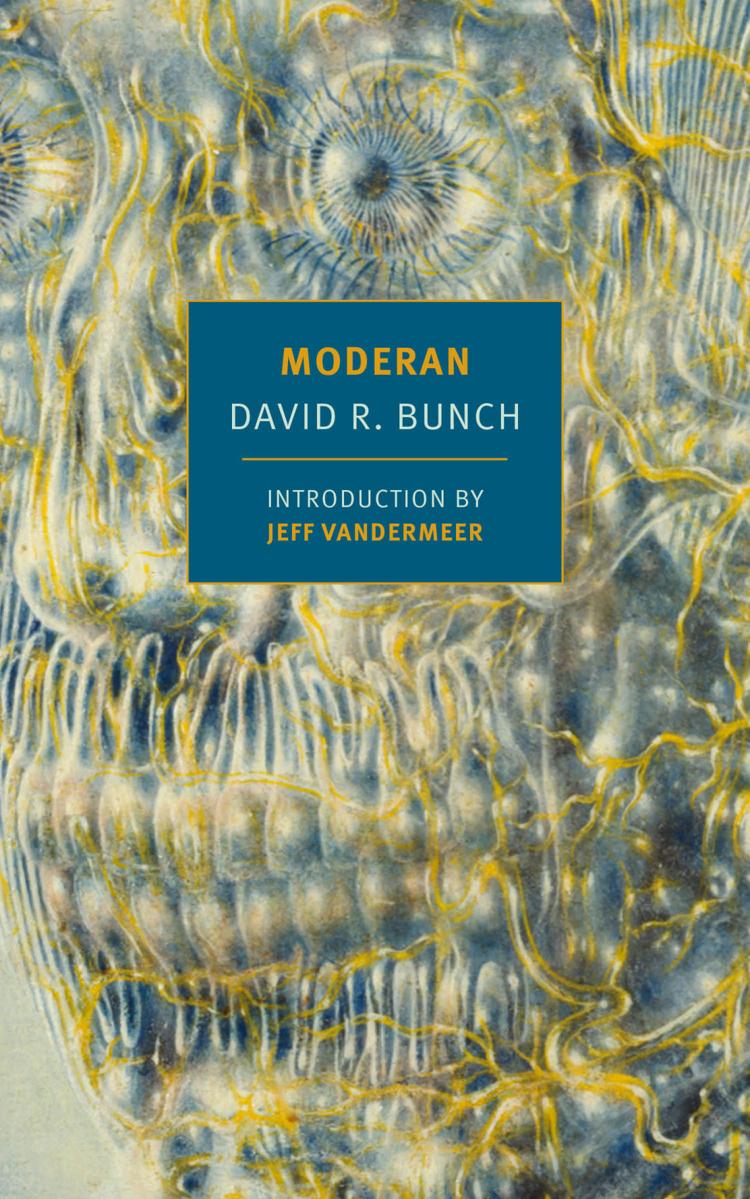 'Moderan' by David R. Bunch
"Moderan," a world of the future, contains dystopian stories originally published largely in magazines by David R. Bunch in the 1960s and '70s. Plucked early from obscurity by Harlan Ellison for inclusion in his 1967 anthology "Dangerous Visions," Bunch proved to be a major talent writing in the New Wave science fiction movement.
In "Moderan," a futuristic Earth adorned in plastic and controlled by warring automans, Bunch's stories are available in one volume for the first time in nearly 50 years, since 1971. It is that exclusive availability that prompts the inclusion of Bunch's seminal work here — that and the less than $12 (no shipping fee) paperback cost from major online sellers. At that price, an entrance into these startling stories detailing humankind's potential cyborg demise is a deal. As a bonus, an excellent forward by Jeff Vandermeer to this volume of stories complements the publication.
This version availability: Kindle, paperback, mass market paperback.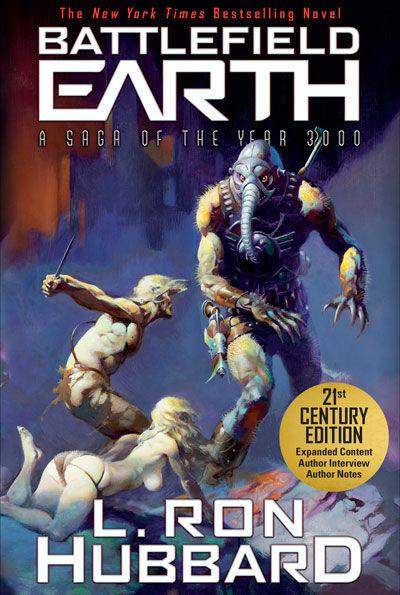 Galaxy Press (www.galaxypress.com) has a singular mission: "Established in 2002 to meet the growing demand for the fiction works of the bestselling author, L. Ron Hubbard."
Before L. Ron Hubbard was Scientology's L. Ron Hubbard, he was one of the most prolific, forward-thinking and well-paid pulp writers of the 1930s and 1940s. And, while many of the 150 short stories and novelettes Galaxy Press, a for-profit publishing house associated with the Church of Scientology, now offers — in unique and stunning textured packages — can get bogged in their time, there is a seminal sci-fi volume which should not be ignored:
'Battlefield Earth' by L. Ron Hubbard
If you are not a fan of the movie, and much of the world is not, forget it. "Battlefield Earth" was a novel long before the big screen version was destined for obliteration, and although the film version was never marked for posterity, the herculean effort of producing the written form is a worthy story.
"Battlefield Earth," more than 1,000 pages in trade paperback and nearly 1,000 in hardcover, marked Hubbard's first return to sci-fi — a self-proclaimed anniversary story — since his pulp days of the 1940s. Today, Galaxy Press' print versions of the novel are on par with the author's effort and intention.
The story of an Earth dominated for 1,000 years by an alien invader, and the small group of humans led by Jonnie Goodboy Tyler destined to regain control, is an intriguing, fast-paced and prescient read that, were it coming from another author, would not face a scintilla of marginalization given the epoch from which it is written.
First published in 1982 by St. Martin's Press, taken in isolation, or perhaps paired with Hubbard's 10-volume "Mission Earth" series, "Battlefield Earth" is, as Neil Gaiman has said, "for value for the money … a tribute to the days of Pulp (and) un-put-downable." Other sci-fi notables, such as Frederik Pohl, have noted a "fasciation" with the novel.
And, although we are reviewing the print version (from $9.99 mass market paperback to $60 hardcover), it must be recognized that, as Gaiman said, it's great value for the cost that gets even better with the current availability of the e-edition — at about 99 cents.
This version availability: Kindle, audiobook (full-cast and winner of a 2017 Audie Award for excellence in marketing), mass market paperback, trade paperback (reviewed here) and hardcover.
Bonus publisher: Project Gutenberg
Remember Lucian, that earliest raconteur of science fiction, from our introduction? While he may not strictly belong in our story because we did not include a print version of his work for review — and there are many, as a quick search will turn up — it seems like a good thought to end on a note for a solid work that's an even better value than the 99-cent offering of "Battlefield Earth."
As a publisher, Project Gutenberg is a volunteer effort to "digitize and archive cultural works, to 'encourage the creation and distribution of eBooks.'" Project Gutenberg is the world's oldest digital library, and every volume is vetted, superiorly produced, includes the full text of the public domain book — and, are free.
This version availability: EPUB, Kindle, html and plain text.