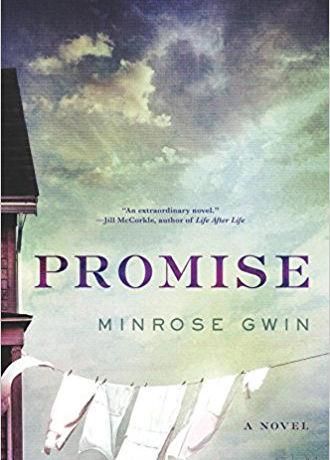 'Promise' by Minrose Gwin
Minrose Gwin grew up in her grandparent's home in Tupelo, Miss., raised on stories such as those about the 1936 tornado that leveled the town. But it would be years later, while she was at work on a novel, that she realized the one story she had never heard was the one that most needed to be told. Following her deep research, "Promise" (William Morrow) tells the story not only of the April 5, 1936, Palm Sunday funnel cloud/fireball that devastated Tupelo and surrounding areas, but attempts to right the wrongs of the official death records which included only white people. In this fictionalized retelling, Gwin begins to heal what she discovered by the official omissions were "deeper wounds in my town" through the story of two women — one black, one white — both fighting through a shared past for the survival of their families. "Promise" has been called a "literary love song," and indeed it is that. Gwin, who is the Kenan Eminent professor of English at UNC College of Arts & Sciences and lives in Chapel Hill, writes with a lyrical grace and knowledge born of two birthrights — the stories shared with her when she was a child, and an innate morality that guides her work. An especially important book during our current period of social upheaval, publisher William Morrow has rightly marshaled significant resources toward the production and release of this timely work.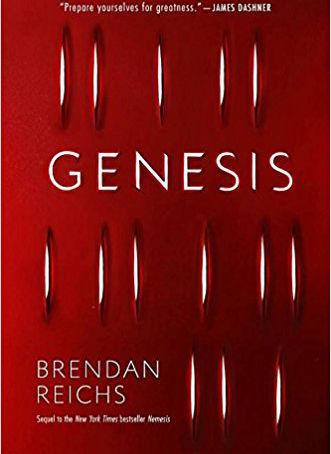 'Genesis' by Brendan Reichs
It was just a year ago, almost to the day, that Charlotte-native Brendan Reichs spoke with Mountain Times about his novel, "Nemesis" — a dystopian story in which he channeled not only his inner-teen but love for works such as William Golding's "Lord of the Flies." At the end of that interview (goo.gl/dwPzBC), Reichs hinted at the sequel, "Genesis" (Putnam). Because there would so many spoilers, he also only hinted at the story behind "Nemesis" — but left us with this: "Book two really deepens the themes of book one and has a lot of the same questions, like how do you conduct yourself in a place where all checks have been taken off your behavior. Book two will really explore how these teenagers get by." In "Genesis," Reichs lives up to that promise as he takes us back to Fire Lake to reveal and revel in secret upon secret. Fans of this new series will not be disappointed with the author's solo sophomore effort.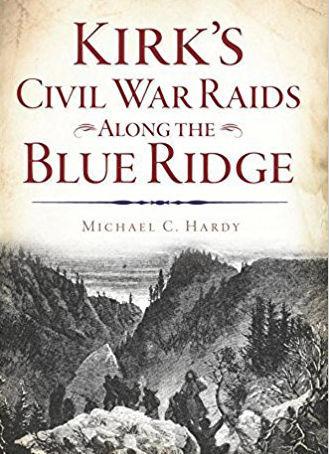 'Kirk's Civil War Raids Along the Blue Ridge' by Michael C. Hardy
Avery County is extremely fortunate to be the home to eons of history buried within its mountains, but it is even more fortunate that it is also home to Michael C. Hardy, the 2010 North Carolina Historian of the Year, author of nearly two dozen books and one of our state's leading scholars of the Civil War and southern Appalachian history. In his newest offering, "Kirk's Civil War Raids Along the Blue Ridge" (History Press), Hardy illuminates through words, photos and intricately conducted research the defining moments of the Civil War in the southern Appalachians. Hardy draws on more than 200 sources to reconstruct this history book that reads like a novel. You can visit the author — or ask him to visit your group — through his website at www.michaelchardy.com.