Many businesses have closed due to the COVID-19 pandemic, halting or reducing work hours and creating gaps of free time in a usually busy work day.
People across the High Country are getting creative with their newfound free time, whether it be business ventures or personal hobbies.
A full-time furniture builder at Curiosity Consignment Warehouse encountered this in late March, but with an empty shop and an abundance of free time, he got to work on personal projects.
Aaron Mitchell's main venture is building a dining room set of six chairs and a table out of black walnut wood for his house.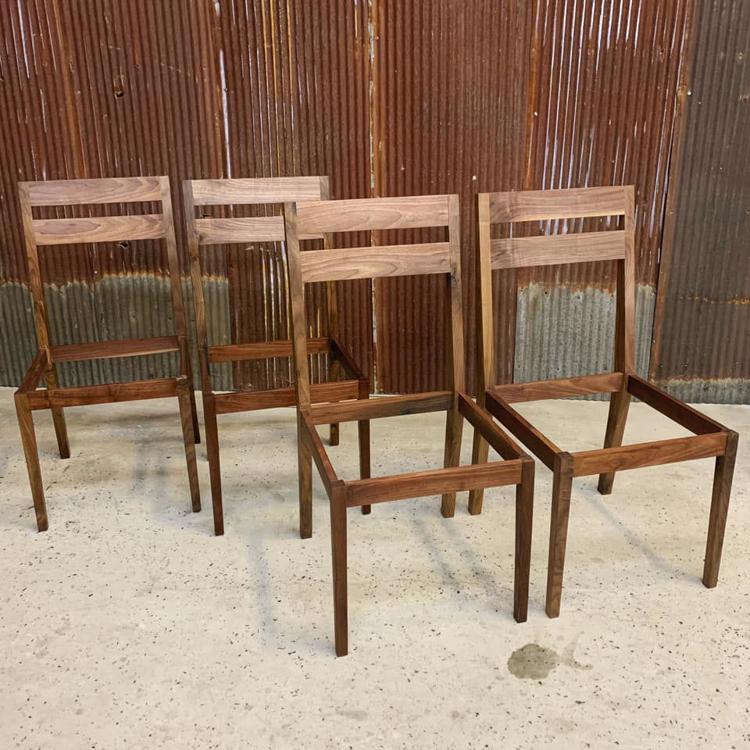 Mitchell also built a custom entertainment cabinet, small living room set, cutting boards and dog bowl holders.
"Freedom of time is something that all of us seem to push for in life, and in a sense, the quarantine has provided that," Mitchell said.
Emily Thomas, co-owner of the tie-dye company Stony Fork Dyes, found herself with extra time after her two restaurant jobs closed doors. Orders for her company skyrocketed at the same time.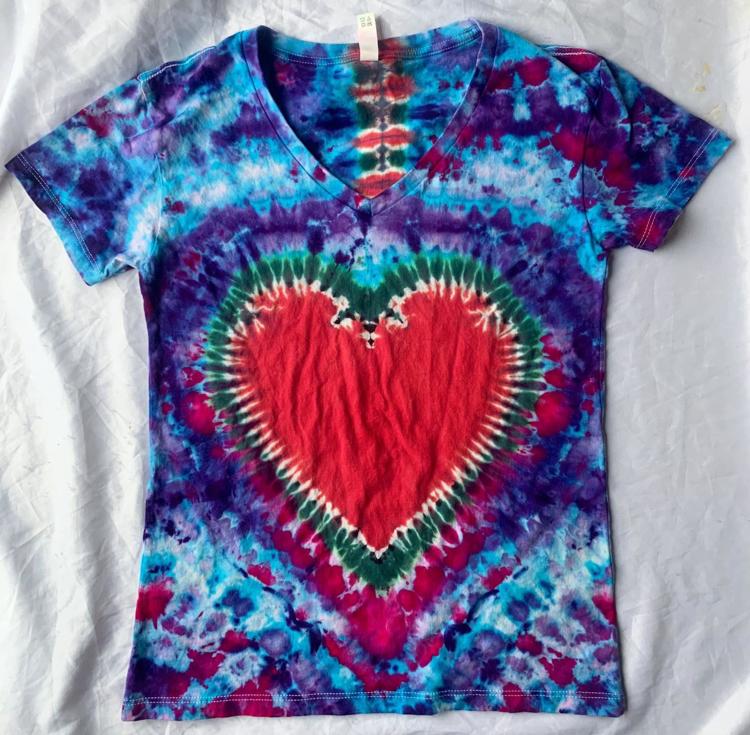 "I think people just have more time on their hands, so maybe they're online more and looking for ways to spend their money," Thomas said.
Orders began coming in from out of town in April, and the company, which had only sold 10-15 shirts prior to quarantine, has now sold around 60 shirts, Thomas said. Its social media following has doubled as well.
"In the past we were just knocking out shirts after work," Thomas said. "It's allowed us to be more creative and try out new styles."
Cassidy Hogan, owner of family child-care facility Discovery Valley, had to temporarily close in mid-March due to COVID-19. During this time, Hogan started to make "learning kits," consisting of craft supplies and educational activities for children.
Hogan said she hopes these kits will inspire creativity in children while also taking the burden off of parents to entertain their children.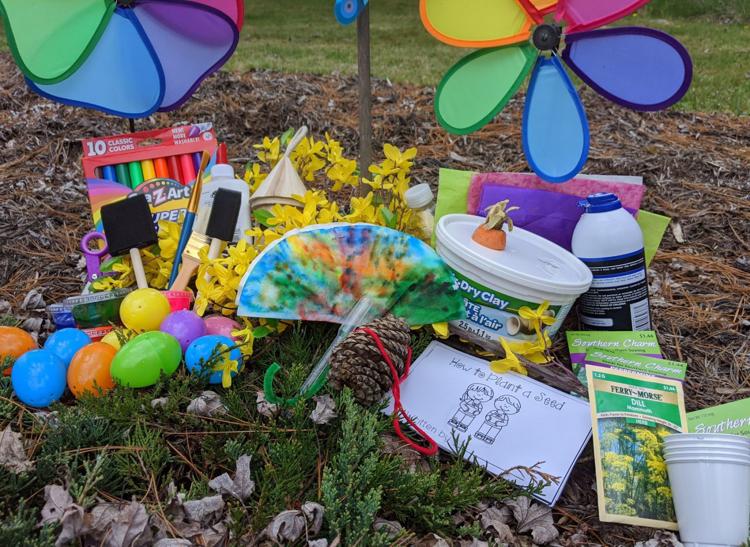 "Our schedules are all full now with being a teacher, working from home, sanitizing, etc., so my goal was to take one thing off the list," Hogan said.
Hogan said the kits are inspired by what activities she would do with her children if Discovery Valley was still open.
No longer able to teach private lessons, certified professional dog trainer Brianne Harris began indoor parkour classes for dogs over Zoom.
"One of the fun challenges of this class is that it's all supposed to be done indoors with regular household objects," Harris said.
The class is following guidelines set by the International Dog Parkour Association, allowing all students to earn a quarantine parkour title level 1 by the end of the class, a title only offered during the COVID-19 pandemic. Harris said a percentage of money is donated to a nonprofit responding to the pandemic for each title completed.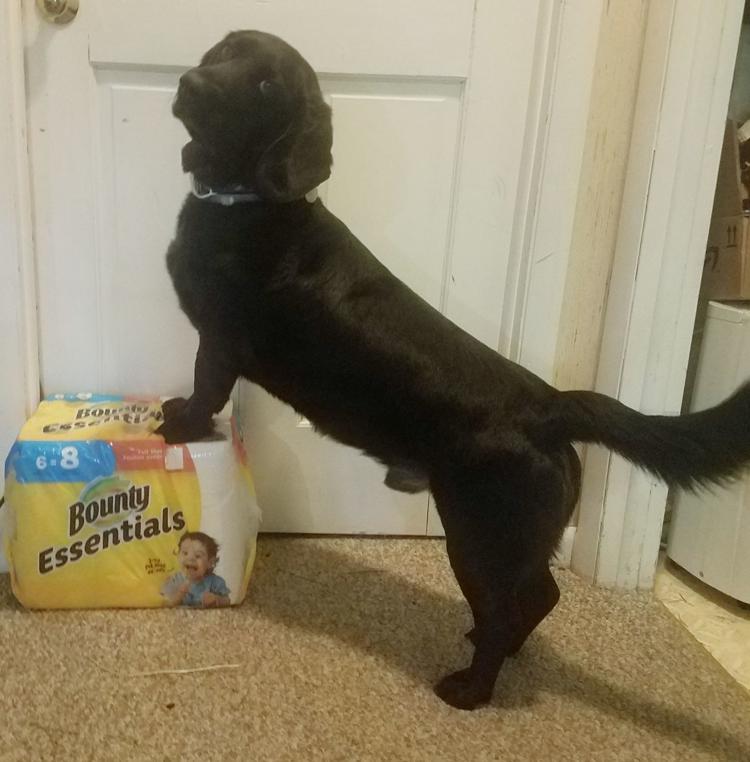 "Our nonprofit of choice is MedShare, who has a 4 star (highest) rating on Charity Navigator," according to the International Dog Parkour Association website.
Harris has seen people use cookie sheets, blanket forts and toilet paper to complete different levels and challenges for their dogs.
The Maruszak family has also set up another type of obstacle course: a backyard snowboard slope. Julie Maruszak said her daughter, a competitive snowboarder, has eyed the backyard after local ski mountains closed. The family created a level ramp followed by a carefully measured slope that would give her enough speed to project onto a rail.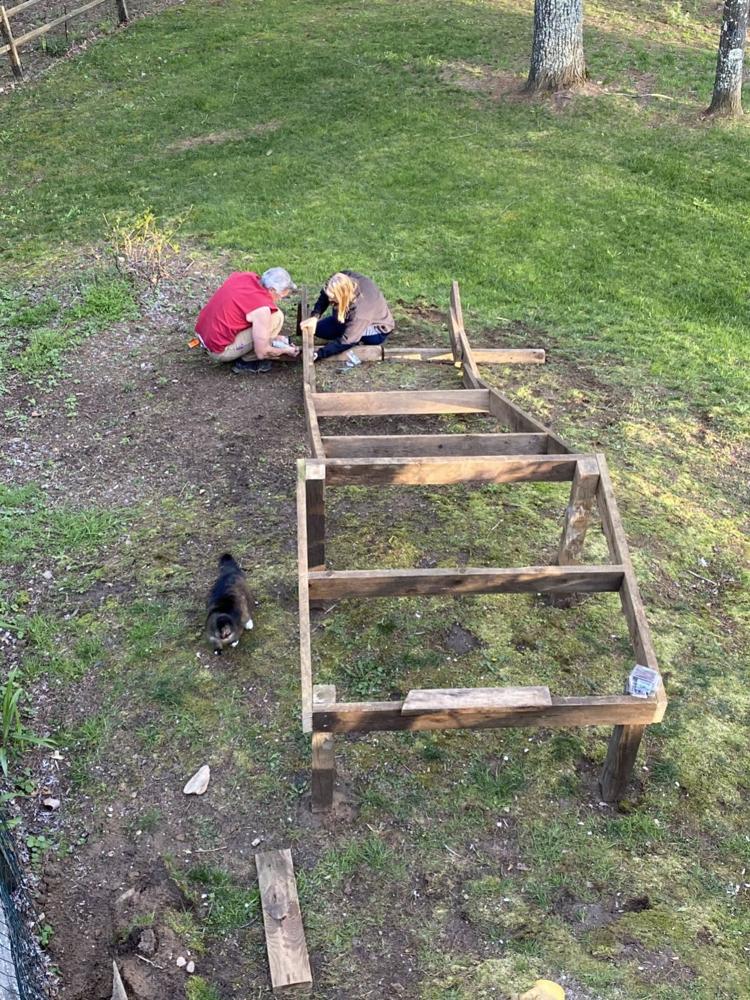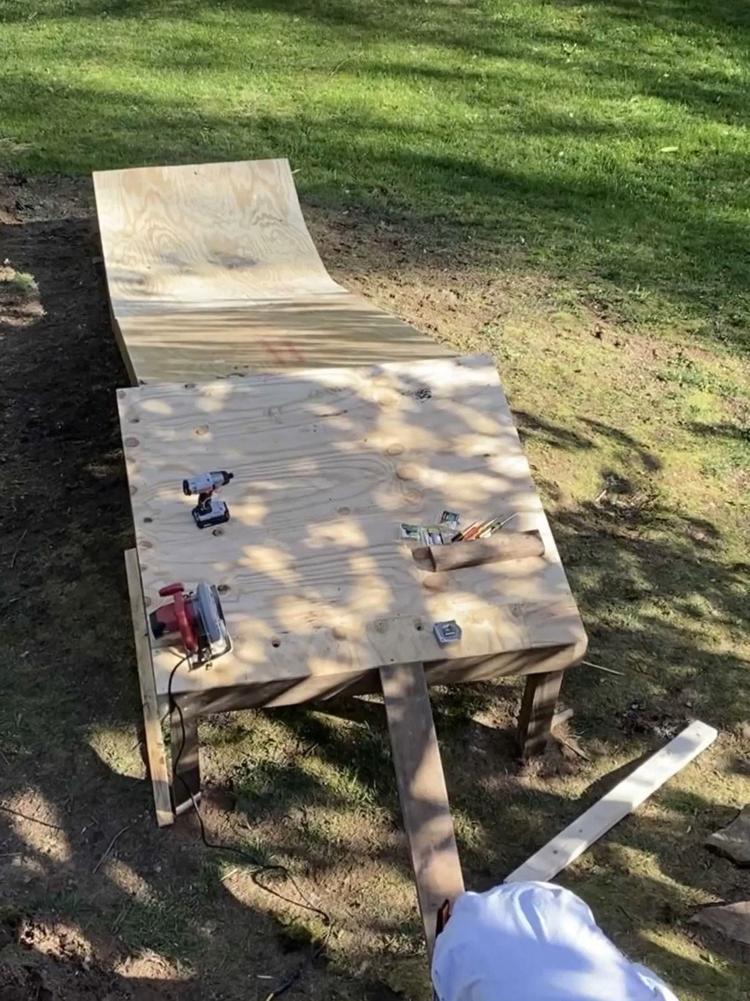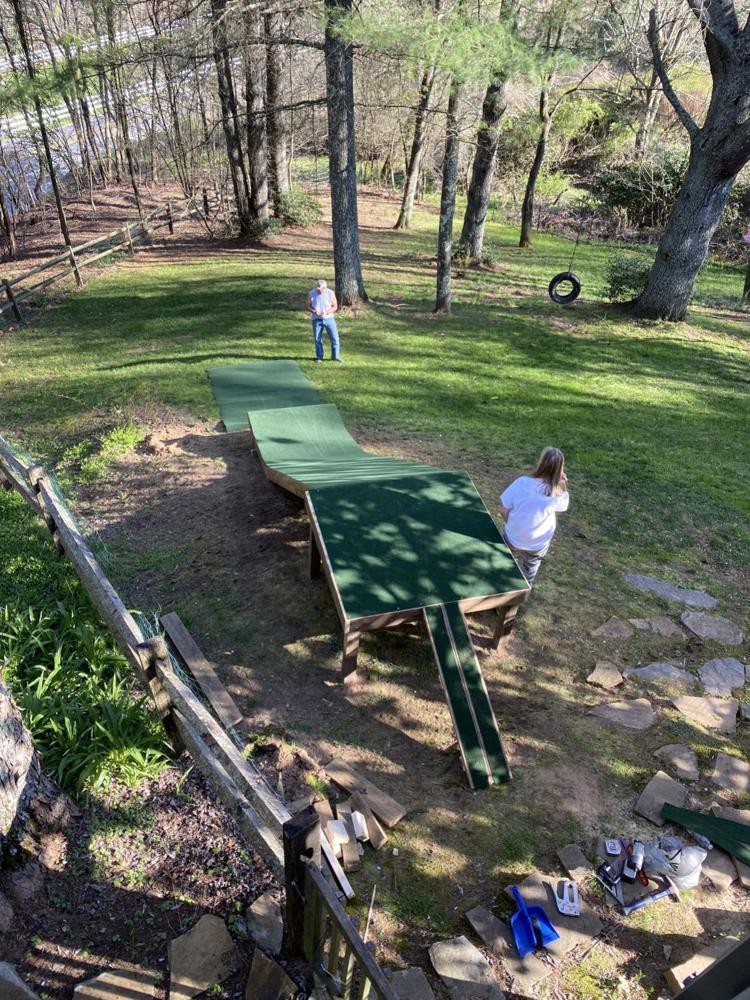 "COVID-19 has forced us to be creative in filling our time everyday," Maruszak said. "From cleaning to working out, playing games and doing puzzles to stimulate our brains."
Another community member keeping her mind and hands busy during quarantine is Sandy Basnight. After her church, Perkinsville Baptist Church, stopped meeting in person, she decided to send cards to fellow members.
"I started sending generic cards around the time the quarantine started," Basnight said. "Shortly afterwards, I thought it would be helpful to send birthday cards to members and my friends and family."
Basnight personalizes each card with stickers and a unique message and says this activity is great therapy for her during quarantine.
"I think getting a card during these times now is especially good for individuals because it means someone thought about them enough to pick out a card, address it, put a stamp on it, and mail it," Basnight said.