Waiting for a new release from a favorite author can be an excruciatingly pleasant pastime for a dedicated reader. Here, in early spring 2019, are two such examples to consider — one a surprise, and one a fitting finale to a dystopian world.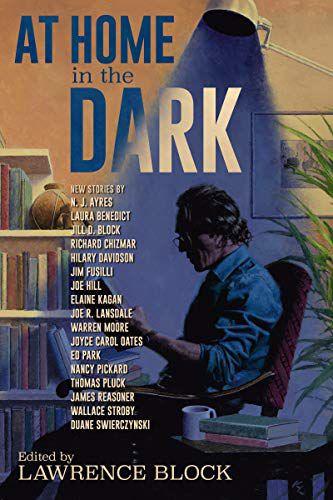 'At Home in the Dark: New Stories' edited by Lawrence Block
A new anthology release from the editing pen of Mystery Writers of America grand master Lawrence Block is always something to wait for. Except, now you don't.
Block's new collection of stories by veteran authors, "At Home in the Dark," was originally scheduled to publish as a limited hardcover edition on April 30, but along came … Amazon.
According to Block, the special edition of the book has long been sold out, yet Amazon continues to offer it, and at a discounted price. Where will the online retail giant get books to fulfill the orders?
"They don't have any books," Block writes in his blog. "I'm sure it's an honest mistake on their part, and that they figure they'll get their order in before the end of April and will be able to fill whatever orders they get. That usually works out fine, but not with limited editions that the publisher is enjoined from reprinting. Now, it's possible Amazon may be able to round up some copies from distributors, but, …"
But that's no sure thing, Block notes. So, to make it right by his fans — and all those who might or might not receive an ordered book — the publisher, Subterranean Press, moved ahead the release date of available formats to March 19.
Now, if you visit Amazon, you'll find the hardcover still listed as an April 30 release, but the Kindle and paperback versions are available for delivery today. And the same is true, Block writes, for other e-reader platforms such as Nook, Kobo, Apple and Thalia.
The upshot of the whole affair is that almost everyone is a winner (except, sadly, those who may not get their hardcover edition): Block gets some unexpected advance publicity and readers eager to dip into some truly wonderful, suspenseful and, yes, dark short stories from masters of the form such as Joe Hill, Elaine Kagan, Joyce Carol Oates, Richard Chizmar, Ed Park and a dozen others can get at the stories at once.
Those familiar with Block's 100-plus published novels and anthologies know what a deal that is — and especially now that there's no waiting required.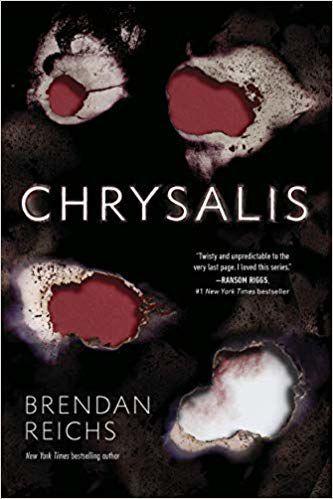 'Chrysalis (Project Nemesis)' by Brendan Reichs
When The Mountain Times first spoke with Charlotte-native author Brendan Reichs in 2017 about "Nemesis," the initial volume of his "Project Nemesis" trilogy, he had this to say about his then-panned sequel, "Genesis": "Without giving too much away, it's difficult given there are so many reveals at the end" (https://bit.ly/2UMqyWQ).
Now, with the March 2019 publication of the sequel to the sequel, "Chrysalis" (G.P. Putnam's Sons Books for Young Readers), the end is near and any reviews … still need to be careful of giving too much away.
The joy of reading Reichs' first solo project aimed at tweens and beyond — the author has previously published five novellas in the "Virals" series co-written with his mother, New York Times best-seller and forensic anthropologist Kathy Reichs, whose novels inspired the TV series "Bones" — has been in the reveals and the surprises that detail just how the current 64 members of Fire Lake's sophomore class have managed to survive.
But this can be said, in "Chrysalis" Reichs' particular brand of lightning-fast pacing, sharp storytelling and admirable pursuit of teenage team and alliance building continues en force.
As it must, because in this fine finale, Reichs makes one thing certain: This group of survivors continues to survive only by choosing to work together.
In a trilogy fully channeling William Golding, Reichs' newest offering is a satisfying conclusion to the story a once-reluctant interviewee rightly chose not to reveal two years earlier.