On April 6, an online auction and consignment company announced the private sale of a first edition: Action Comic No. 1, the 1938 comic book that introduced Superman to the world and spurred the superhero genre, sold for $3.25 million.
Also this month, among the thousands of first editions released by publishing companies, are five noteworthy titles. Their monetary worth 83 years from now is uncertain. But, more than eight decades ago, hundreds of thousands of Action Comic No. 1 were published for 10 cents; today, less than 100 remain.
Beside the intrinsic value of reading a good book, could one of the following titles be the next mega-dollar auction sale in 2104? Most of us won't be around to find out, but the grandkids might be all the happier for your keeping your library stocked today.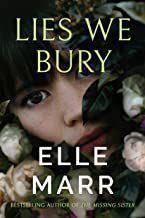 'Lies We Bury' by Elle Marr, Thomas & Mercer, $15.95
Marissa Mo and her sisters in Elle Marr's sophomore release "Lies We Bury" are born in captivity and experience the only home they would know — and a life of constant violence — for seven years.
Escaping that basement prison two decades ago, Marissa is now 27 and believes she has moved past the trauma. She's an experienced freelance photographer working under a new name, Claire Lou, and talented enough to be plucked by a national newspaper to cover a series of gruesome murders in Portland.
Quickly though, the trauma resurfaces as she discovers near eerily familiar crime scenes a series of reminders — sorrowful trinkets and toys identical to those she had as a child. The capstone is a note left just for her, "See you soon, Missy."
With the knowledge that her once-abductor is about to be paroled — and to deal with the shock and distress the assignments bring her in addition to trying to guess the killer's next victims— Marissa is forced in this dual timeline story to unseal memories and visit a past she had long ago locked away.
Marr's writing rings true in this captivating and commanding novel, and that is perhaps most attributable to the writer's experience living in Hollywood in her 20s while training for a marathon. The memory of an early morning run during which she is stalked by a stranger would stay with her for two decades — and form the genesis of the novel's dissonance of Marissa's inherent vulnerabilities and strengths.
Marr doesn't tell us whether or not writing the novel worked to exorcise that particular demon, but what is clear is that her desire to "tell powerful and compelling stories of women who demonstrate resilience in the fact of great obstacles" is fully and capably in force in this promising release.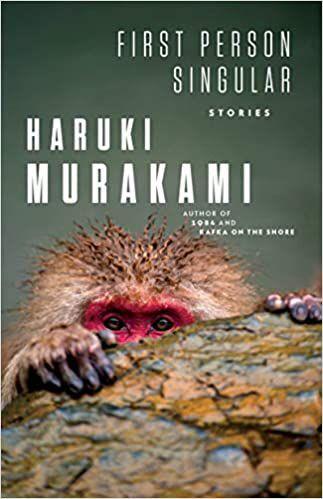 'First Person Singular: stories,' by Haruki Murakami, translated by Philip Gabriel, Alfred A. Knopf, $28
At 72 years old, Haruki Murakami now has been publishing his books and stories for more than 40 years. Instantly best-selling in Japan, his works have been translated into 50 languages and he sells millions of books outside of his native country. In the accessible "First Person Singular," we learn why.
The author's latest work is a book of stories, each told in first-person and from the view of a Murakami-narrator, that is, a forlorn man. As such, "First Person Singular" offers an introductory course in Murakami's technique and perception for the uninitiated, and continuing education for those who already love his works.
In these eight stories — seven fiction, one nonfiction — Murakami's compelling prose takes us on a tour of his writings. There's magical realism, as in "Confessions of a Shinasgawa Monkey," in which a talking monkey discourses on love with a traveler. A penchant for a nostalgic look back at youth, as in "Cream," wherein a young man is invited by a distant childhood acquaintance to a faux piano recital atop a lonely mountain. And a love of music, as when the narrator offers a review of a fictional album that reinvigorates the ghost of a jazz icon in "Charlie Parker Plays Bossa Nova." With it all, Murakami's slim book is sure to spur deeper investigation into his full canon.
From the time a 29-year-old Murakami entered his first novel, "Hear the Wind Sing," into a literary contest — he had been "one of those ordinary people … running a jazz club" at the time — through today, his oeuvre is best described by the conclusion of the narrator in "Cream": "Your brain is made to think about difficult things."
Yes it is, but with books such as "First Person Singular," Murakami makes the thinking much more engaging.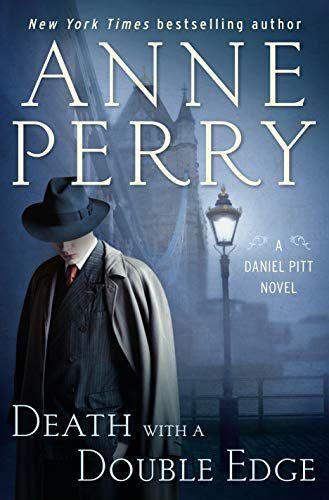 'Death with a Double Edge' by Anne Perry, Ballantine Books, $28
Anne Perry's fourth mystery featuring London solicitor Daniel Pitt isn't the author's most intricate, but as a period piece — the action is set in 1911 — "Death with a Double Edge" offers a solid story that will keep fans of Pitt, and those of his parents, Sir Thomas and Charlotte Pitt, engaged in a journey from the high courts to the opium dens of the city's infamous Mile End.
The story opens when Daniel is summoned to identify the remains of who he fears is his best friend and fellow attorney. When it turns out that he was misinformed, the mystery takes on a more savage turn as he learns the deceased is indeed not only another colleague, but one who was brutally mutilated by a double-edge sword. The twist develops when Pitt, tasked with investigating the murder in order to protect the chambers' reputation, learns that the dead man is one of the firm's most financially productive — and most willing to work in the gray areas of the legal cases that make up his voluminous winning record.
Although the bulk of those cases involve business dealings, two murder cases rise to the level of Pitt's attention — could the outcome of one of these have incited the murder of the lawyer? — and suddenly, it's not only Pitt who is in danger, but perhaps the fate of the British empire's national sea defense.
Tying family connections with intrigue is one of Perry's strengths, and although Daniel will continue to lag in fans' estimation against the ever-popular Thomas and Charlotte, the result is a fast and fresh story that will satisfy readers of the series.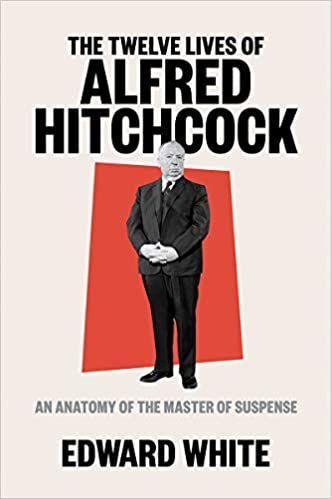 'The Twelve Lives of Alfred Hitchcock: An anatomy of the master of suspense' by Edward White, W.W. Norton & Company, $28.95
The most obvious way to begin a review of an Alfred Hitchcock biography is this: "Good evening, ladies and gentlemen."
But if what you know of the seminal director's work are only his famous feature films and the opening to his groundbreaking TV suspense series, this is the book to buy. Edward White cuts through the jargon and explores the Hitchcock phenomenon — master of television, film, print and voice.
What is most telling about that phenomena is how carefully Hitchcock himself constructed the personas that drove them — and in "The Twelve Lives of Alfred Hitchcock," White removes the fourth wall on Hitchcock's life and work with interlocking sections such as "The Boy Who Couldn't Grow Up," "The Murderer," "The Womanizer," "The Fat Man," "The Pioneer" and "The Family Man," among others.
Exploring Hitchcock's involved relationships, family dynamics, sense of self and ideas about gender is no easy task, but White succeeds here, adding an important title to the Hitchcock mythology. Readers will leave the book with a deep sense of the contradictions ("Fat Man" and "The Dandy"; "Entertainer" and "Man of God") that curated the director's screen masterpieces.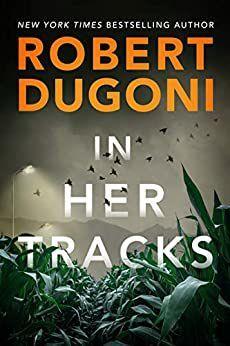 'In Her Tracks' by Robert Dugoni, Thomas & Mercer, $15.95
It's not always obvious what others have been during the global pandemic to keep themselves busy, but it's clear what internationally best-selling author Robert Dugoni has been up to. He's used the past year to write the best and most compelling novel of his eight-book Tracy Crosswhite series.
In "In Her Tracks," Tracy is ready to return to work as a detective in the Violent Crimes Section of the Seattle Police Department following medical leave. During her absence she's been replaced by another detective and with the unit full, she's been reassigned to the one-person Cold Case Unit by a grudge-nursing superior who engineered the transfer.
While Tracy first considers refusing the position — beside what she views as a demotion, the position would put her in constant contact with families whose loved ones were never found, raising the concern that the similarities between those and her two-decade obsession searching for her sister would spike mental distress — she's more driven and too good of a cop for that. As the narrator says, "She could live with failure. She couldn't live with regret."
But before she has a chance at failure, Dugoni has a few surprises: Not every writer can maneuver a suspense plot that identifies early on both victims and perpetrators, but the author does so here.
Tracy begins to tackle several cold cases, including one involving the child abduction of Elle Chin, and others involving two missing prostitutes that she connects to a missing woman in an active VCS investigation. Because Dugoni reveals the whereabouts of the three women and their captors, the reader is left to figure out what relationship, if any, there is between Elle and the three woman — amid what other turns the author might have in store.
With Dugoni, the response to that is, plenty. "In Her Tracks" takes us down multiple paths and the author skillfully navigates Tracy's back story, cold case abductions and a missing women through it all. The novel works as a standalone, but multiple denouements culminate in satisfying resolutions that are sure to prime readers for book 9, pandemic or not.