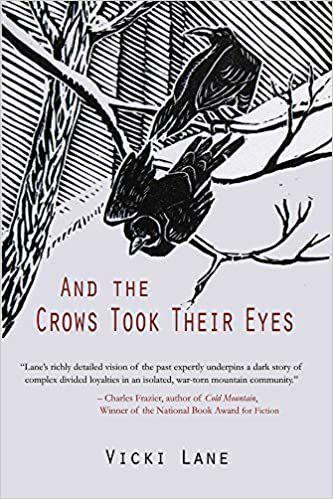 'And the Crows Took Their Eyes' by Vicki Lane
Having a famous author critique your historical novel never hurts book sales, but when you have a writer on the caliber of National Book Award Winner Charles Frazier leaving positive reviews, you get something more: credibility.
Vicki Lane's "And the Crows Took Their Eyes" (Regal House) is worthy of Frazier's praise. Lane's "richly detailed vision of the past," the author of the Civil War epic "Cold Mountain" writes, "expertly underpins a dark story of complex divided loyalties in an isolated, war-torn community."
Actually, that "dark story" is more than that. In Lane's newest novel, the author reimagines the Shelton Laurel Massacre, basing her story on the Western North Carolina event and historical characters that put neighbor against neighbor, encapsulating the Civil War's deep divisions in a single rural community.
In retelling the January 1863 event, Lane not only recounts the torture of women and the execution by Confederate troops of 13 men and boys who opposed secession, she crafts what has been called "mountain sorcery," resurrecting "the voices of the dead ... telling a story as tragic and urgent as it was 150 years ago."
In retelling that urgency, a word about those voices: Lane has a unique gift for dialect and it is nowhere more apparent than in this novel. Although the writer has been sometimes negatively critiqued for espousing characters whose authentic mountain and period speech fill her pages — if your ears are untrained to the time and region it will take some effort on your end — she's been more lauded and awarded for the outcome, and rightly so.
The end result is a genuine telling of a tragedy that has been rarely recounted, and even less rarely, accurately so. To write reliably in the voices who lived through it is a masterful achievement.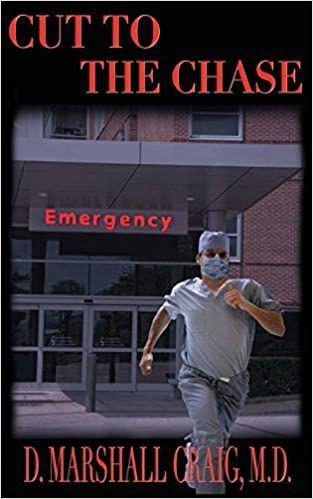 'Cut to the Chase' by D. Marshall Craig
In the world of "writing what you know," D. Marshall Craig's new novel, "Cut to the Chase," (White Bird Publications) is an example that makes the rule. After a 30-year career in medicine, Dr. Craig reinvented his vocation. Not as a novelist, but as a vineyard manager and winemaker in Banner Elk. Then came the writing and the early morning sessions required of juggling dual professions. The result is a thriller-cum-cozy mystery featuring the likable Dr. Kyle Chandler.
Chandler is a busy trauma surgeon caught in the machinations of big business medicine, where doctors fight administrators over care versus dollars.
As the story evolves, Chandler — a bachelor with deep interests in, among other things, fine wines and French antiques — is destined to find just how caught up one person can be. With surgical precision, Craig develops a mystery that will engulf not only Chandler, but his profession, the conglomerate medical force he works for, the black market world of high-end antiques and the ultimate secret that all of this is leading to.
That Craig — like many of us — has issues with executives dictating personal health care is no secret, though. Expounding on this theme throughout the narrative is one of the strengths of this timely novel.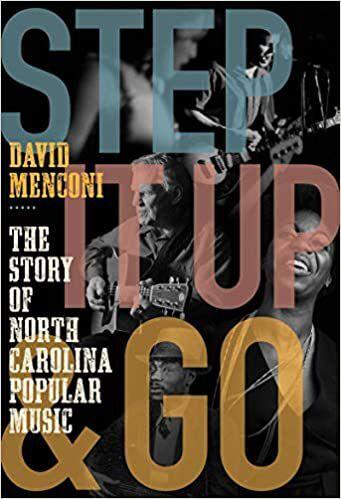 'Step It Up & Go: The Story of North Carolina Popular Music, from Blind Boy Fuller and Doc Watson to Nina Simone and Superchunk' by David Menconi
For anyone even remotely interested in American popular music, and that includes those who can yet remember a young Doc Watson busking in Boone to those who recall Superchunk's dominance in the Chapel Hill music scene of the '90s and fans of American Idol today, David Menconi's sojourn through North Carolina's musical history is the indispensable book you didn't know you needed.
Menconi himself is a fine travel guide: As music critic and journalist, he spent 28 years with the Raleigh News and Observer. Now, he shares that history in "Step It Up & Go" (UNC Press), spinning records from "the Father of Mill-Town Rock" Charlie Poole to the skewed-heavy dominance of North Carolina artists topping American Idol.
Through the journey, Menconi leaves no disc un-spun as he fills the book with stories and sidebars and photos that could only have come from one who lived to tell the tales. He's your favorite cool professor teaching the most popular course on campus.
View it as a reference book, a definitive history or a gripping story of how North Carolina became one of the few states in the nation to be identified with its musical heritage, but "Step It Up & Go" will surprise, inform and entertain — and often, all three at once.