The early fall literary season typically offers a plethora of new novels aimed at warming winter days and nights. This year is no different.
To help you get primed for the season, Mountain Times offers the following titles for your consideration, scheduled at this time to be published between mid-August and late September. Curated for the depth of story needed to combat the impending doldrums of even the longest High Country season, the titles here are presented in ascending order of publication date.
'The Darkness Knows: A Novel, Detective Konrad Book 1' by Arnaldur Indridason (Minotaur Books, Aug. 17, 352 pages, $27.99)
Translated from the Icelandic by Victoria Cribb, "The Darkness Knows' by Arnaldur Indridason reunits readers with Konrad Flovent, the retired detective from "The Shadow District." Here, Konrad, the policeman who originally investigated the disappearance of a businessman 30 years earlier, is called to reopen the case when a frozen body is found in the depths of the Langjokull glacier. While this convention has been tapped many times before, Indridason's plotting and Cribb's translation offer a fresh series starter that is guaranteed to bring you to environs more chilling than even the most inhospitable High Country winter evening.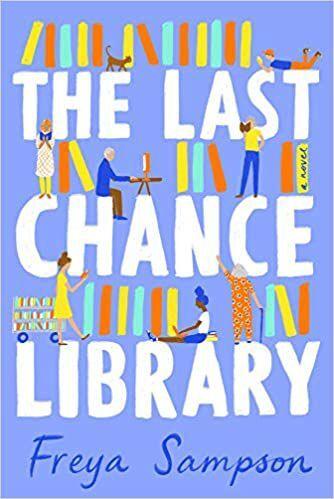 'The Last Chance Library' by Freya Sampson (Berkley, Aug. 31, 336 pages, "26)
If you love books, it's almost impossible to pass up any story with "library" in the title, and Freya Sampson's "The Last Chance Library" is one not be missed. From its opening line, "You can tell a lot about a person from the library books they borrow," to the charming sleepy English village locale of its setting, you know this is a story that promises charm and comfort. The promise delivers in the form of lonely librarian June Jones, a 30-year-old woman who would rather live in books than the world around her. When both worlds are threatened by the library's closure, June joins with outside forces — an eclectic group of like-minded locals — in a campaign to keep the facility open. A simple story on the surface delves deep into the exploration of how one woman grows into the strength of family, friends and love.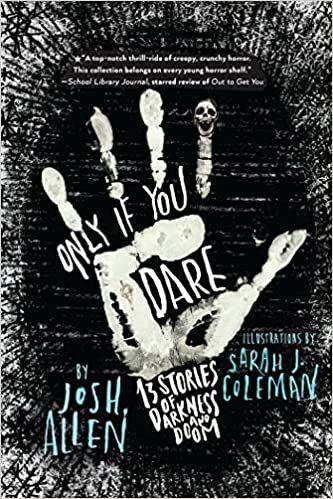 'Only If You Dare: 13 Stories of Darkness and Doom' by Josh Allen (Holiday House, Aug. 31, 208 pages, $16.99)
Poised for the tween set, Josh Allen's "Only If you Dare" will be prime reading for the chilling nights leading up to Halloween. Featuring children themselves in real-life settings, Allen's tales take bizarre but believable twists that those 9-12 will easily identify with. A substitute teacher who regales the class with stories about vampires that feed on the young, an imaginary girlfriend who actually shows up at school and a young teen whose first job is to take on the pain of his customers are a sample of the stories offered here. As always, the publisher, Holiday House, presents a beautiful hardcover edition of the book (e-books are available) with appropriately eerie illustrations and a glow-in-the-dark jacket.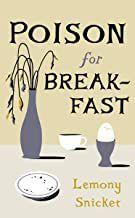 'Poison for Breakfast' by Lemony Snicket (Liveright, Aug. 31, 168 pages, $17.95)
Yes, this is book for the non-child by that Lemony Snicket. In fact, ignore those who would tell you this book is for those 13-18. In theory it might be (the grade level works out to 5th-9th graders), but it's only for those ages in the way that books such as "The Little Prince" are for teen readers. And indeed, the comparison to Antoine de Saint-Exupery's classic is not by accident. Snicket may actually have crafted a classic of his own. Centering on the life of single day in the life of Lemony Snicket, this brief story (note: Snicket considers the book as his first nonfiction title; debate the category as you will) begins with a enigmatic note ("You had poison for breakfast") and evolves into a winding series of clues about the message itself. Snicket's voice as narrator is clever and witty and will be familiar to those who have read "A Series of Unfortunate Events," but here takes on a deeper tone in a "book about bewilderment, a word which here means not having the faintest ice what is going on at any given time." The perfect size for stocking stuffers, you'll want to share this one after a single reading.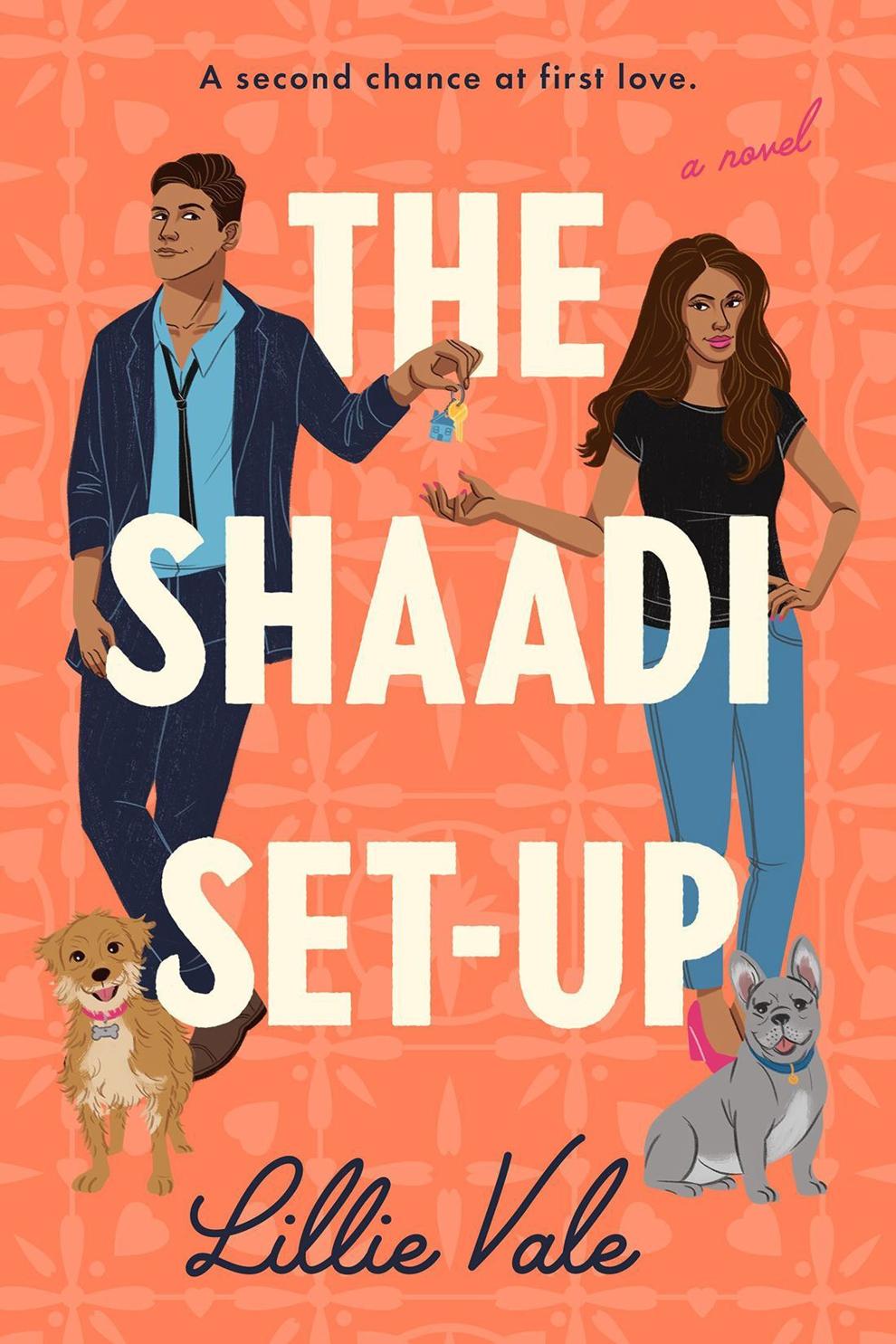 'The Shaadi set-up' by Lillie Vale (G.P. Putnam's Sons, Sept. 7, 365 pages, $16)
Turning from Young Adult fiction to her adult rom-com debut, Lillie Vale offers a neat twist on a second-chance romance in "The Shaadi Set-up." Rita Chitniss knows she has the perfect relationship with her boyfriend, Neil — until she's set up with an ex by her matchmaking mother. To show her mother, and herself, that her new love is true, Rita signs up her and Neil on a dating site, myshaadi.com. A perfect match, she reasons, will prove they are meant for each other. When the ex shows up as the site's top match instead, things get … involved — especially when it's revealed that what the ex had wanted from the beginning was not a second-chance, but Rita's design savvy to influence his real estate business. Now, Rita is more confused than ever. She's in love, but a computer's algorithm can't be wrong, can it? A fun, quick read; witty and heart-felt.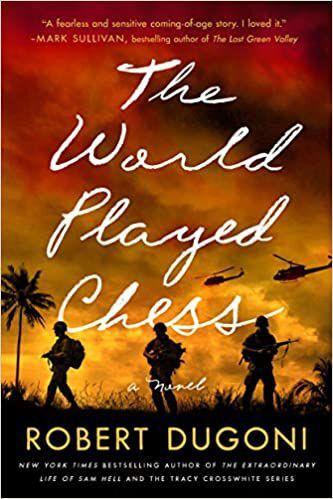 'The World Played Chess' by Robert Dugoni (Lake Union Publishing, Sept. 14, 400 pages, $24.95)
Although known for his thrillers — the Tracy Crosswhite series is the reader's gift that keeps giving — there's a reason why Robert Dugoni's new novel, "The World Played Chess," is currently the top seller in the category "coming of age fiction." One of those reasons is his 2018 novel, "The Extraordinary Life of Sam Hell," another non-thriller that Dugoni cut his authorial teeth on. After his high school graduation in 1979, Vincent Bianco finds a fleeting job as a day laborer, working alongside two Vietnam vets, one with PTSD, who open up to the young man and offer an education he could get no where else. Now, 40 years later and with his own son heading off to college, Vincent encounters those early lessons from his own last summer of innocence. The result is both subtle and shattering in shaping the destiny of a man's life. The title, tweaked from the saying, "I'm playing chess while you're playing checkers," is wonderfully apt for this engrossing novel. Dugoni's bandwidth keeps getting broader and broader, and "The World Played Chess" will go down as one of his finest.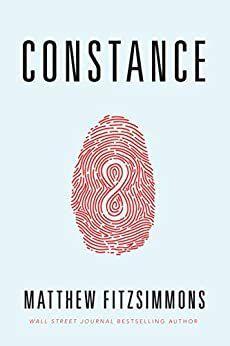 'Constance' by Matthew FitzSimmons (Thomas & Mercer, Sept. 16, 352 pages, $24.95)
There's a good reason why "Constance" by Matthew FitzSimmons is pegged as an editor's pick for best science fiction and fantasy from major online sellers. Part of that is the buzz from its sell rating as No. 1 in dystopian fiction for the e-book (which preceded the hardcover date listed here by two weeks), but the real reason is that FitzSimmons offers a timely and well-wrought tale about a human clone's struggle to solve the mystery of who she is. The time is the near future and human cloning is a real thing. Defying the camp of anticloning militants campaigning against the practice, Constance "Con" D'Arcy accepts a late aunt's gift of her own clone. But after uploading her stored consciousness, Constance wakes up to find that her recent memories are missing and told that her original is dead. What follows is a disorienting search for the secrets of her life, how she died, and why she is apparently again marked for murder. A cerebral read sure to spur debate among even the most agreeable of book clubs.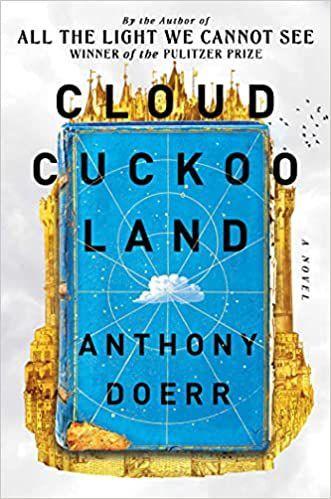 'Cloud Cuckoo Land,' by Anthony Doerr (Scribner, Sept. 28, 640 pages, $30)
For a Pulitzer Prize-winning author to best one of the most beloved literary novels of our time is no easy task. Yet, Anthony Doerr, author of "All the Light We Cannot See," does that here, in his third novel, "Cloud Cuckoo Land."
Redemptive can be an adjective too freely loosed on works of literature, but "Cloud Cuckoo Land" earns that badge. Floating from the 15th century to, by the novel's end, the year 2146, Doerr's novel takes us from ancient Constantinople to a small town in present-day Idaho to a berth on an interstellar ship in the future. Tying this together is an ancient Greek manuscript connecting humanity's past, present and future, centering on an original story of Aethon, a young shepherd who dreams of a wild series of adventures leading to paradise.
The early accolades for this book from reviewers are already filling the annals of online sellers and other cyberspace realty. They are not undeserved.