Readers rearing to shake the sand from their beach bags have a fully stocked summer of books remaining in 2021. To help pare down the choices, Mountain Times offers a dozen new titles, fit for a beach lounge at the shore or an Adirondack chair on the deck. From High Country nonfiction and fiction to what are promising to be a couple of summer's blockbuster novels, these books will educate and entertain you through the remaining hammock days ahead.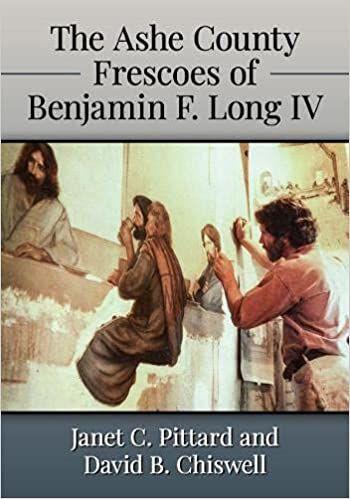 'The Ashe County Frescoes of Benjamin F. Long IV' by Janet C. Pittard and David B. Chiswell (McFarland, $19.99, 98 pages)
There is a challenge in translating works of art into print, a test made even more insurmountable when that art is the masterful frescoes found in Ashe County, N.C., and that print is a book laboring to describe and picture the historical evolution of the four masterworks found in two tiny churches.
As she did in outlining four generations of community healthcare in her local landmark book, "A Hospital for Ashe County," Janet C. Pittard has bested the task, working here with co-author David B. Chiswell to produce a thin but richly detailed, full-color work taking readers beyond what the eye can behold.
Laboriously researched and competently indexed, "The Ashe County Frescoes of Benjamin F. Long IV" reads like a luxurious travel tale.
When you come to this in the introduction, "The story of Ben Long's Ashe County frescoes begins with the arrival of the Episcopal Church in Ashe County around the mid-1800s," you know you've settled into a comfortable tale nearly as old as those told by your grandfather on a long ago summer night with fireflies winking just off the front porch.
That the narrative is well-researched is no surprise. Chiswell spent three decades in archival reference for the North Carolina Department of Natural and Cultural Resources.
That the story is captivating is expected. Pittard, in addition to serving the 30 years in the North Carolina Governor's Office, has authored a pair of books and more than 100 articles for Our State Magazine.
But taken together, there is no pair of writers better prepared or more inspired to tell the tale of a young artist who would go on to international acclaim, and the works he would bestow on a rural county in Western North Carolina.
That both Pittard and Chiswell call West Jefferson home adds not only legitimacy and authenticity to the work, they write with the ear of those who live in these mountains. Moving from history to technique, the authors draw us on an expository and pictorial journey through the Parish of the Holy Communion — the combined two Episcopal churches in Ashe County, St. Mary's in West Jefferson and Holy Trinity in Glendale Springs, which host the frescoes — putting us in the first pew for a bird's-eye view.
As beautifully reproduced are the photos in the book, after a first reading it is likely that anyone with the ability will want to visit the frescoes for themselves. To that end, Pittard and Chiswell have donated copyright and royalties of the book to the Ashe County Frescoes Foundation, the organization that works to protect and preserve the works of art.
For Ashe County residents and the thousands who flock to the frescoes annually, the gifts keep coming.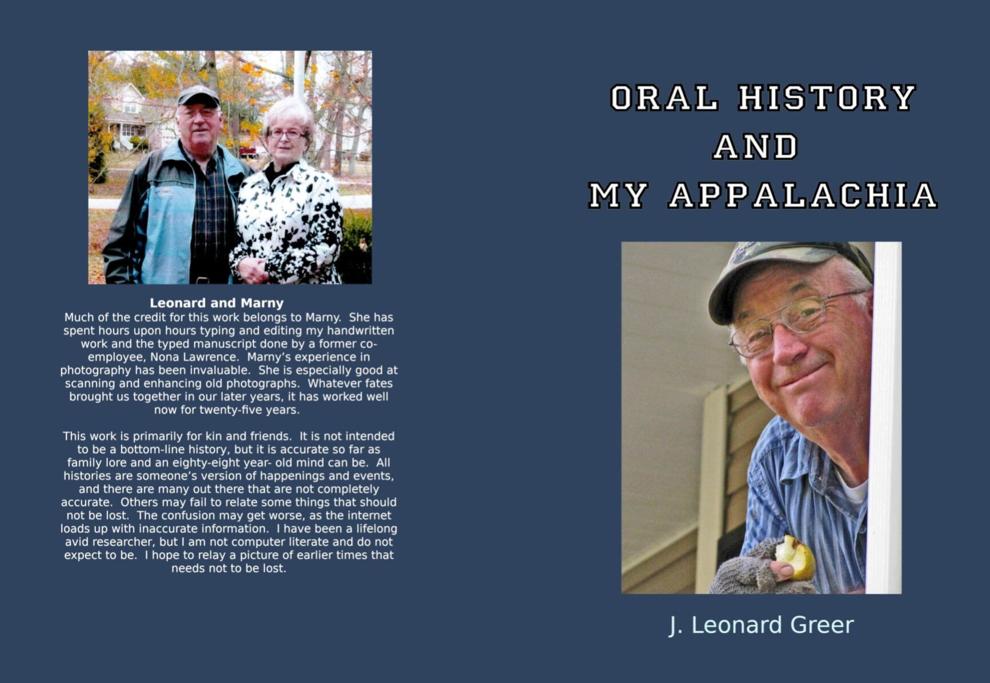 'Oral History and My Appalachia' by J. Leonard Greer (CaryPress International Books, 396 pages)
J. Leonard Greer's book, "Oral History and My Appalachia," will, without a doubt, be the most difficult book to obtain on this review list. A copy for review consideration came to Mountain Times not through a publishing house via a digital format, but through a much more old-fashioned circuit — the U.S. mail. With it came a handwritten note from the author, which begins, "Please accept and read this book which was written during the recent pandemic months. We have sent copies to kin and friends in the area and it seems to be generating a lot of local interest. We are not actively marketing the book ourselves; it is supposed to become available on Amazon."
With the volume of book pitches, and books, that reviewers receive, such a letter and "non-official" receipt of an unasked-for memoir are typically the death knell for any prospective review. There are just too many books, and too little time.
But Greer's book is … different. It doesn't sport a fancy binding or spellbinding graphics. Its marketing to date is nil — I've yet to see it appear at any online bookseller site, let alone in a bookstore. Its currently planned audience is, to say the least, limited.
But lest Mountain Times be accused of judging any book by its cover, I picked it up and began to read. And kept reading.
I do not know if Greer, now in his 80s, has authored published books before this project. I could not find another after a fairly exhaustive search. And, since his letter didn't include a telephone number, I was unable to call and ask him.
I did verify that he lives where he says and that his age is accurate; and that he reportedly wrote the book himself — with acknowledged help from others including his wife, Marny, for researching and typing; a friend for the deciphering of his handwriting; and a grandson who provided proofreading — rings true.
But I wondered if other publications by the author existed before this because "Oral History and My Appalachia" doesn't read like a first book from a hopeful writer. It's down-home mountain tone speaks of the region it portends: Covering "over eighty years of life in Appalachia. With beginnings in the Great Depression and World War II, things had to get better and they did. The economy of the area improved, but this was only a small part of the total picture."
Through its nearly 400 pages of admirably researched regional history, largely centered on but not regulated to the "Greer and Miller families," the author tells much more about that "total picture" — a story unique to Appalachia and one that will speak to a large audience.
Before this, though, what first teased me into the book — and likely will draw other readers as well — is the author's dedication page: "In recent times it has become popular to blame all our social ills on poverty, living conditions or even prejudices. This can be misleading at best and can become little more than an excuse. The eight Greer children experienced all these and more, but went on to become honorable and productive citizens, without exception. If they could do it, so can anyone who has the will."
That line, "so can anyone who has the will," sums up the importance, the power and prowess of Greer's timely book for those who love Appalachian history, for those who want to read a good story and for those of us who need a reminder today of life lessons from yesterday.
In summing his letter to Mountain Times, Greer included a post script: "If you find no use for the book, please donate it to a local library."
In summation of our own, Mountain Times will follow this suggestion — but not because we find it of "no use." Indeed, the book is imminently useful, and because it is at this time scarcely found, we will donate the title to the Appalachian Regional Library system in the hope that it can have a much wider readership.
Appalachian historians take note. And get your library card ready.
'A Runner's High: My Life in Motion' by Dean Karnazes (HarperOne, $27.99, 246 pages)
"An ultramarathon is a different sort of monster," writes Dean Karnazes in "A Runner's High: My Life in Motion."
Millions of people turn to running for physical and mental health, but few have the physical and mental stamina of Karnazes — an athlete who has accomplished a 135-mile run nonstop across Death Valley, has run a marathon to the South Pole and has run 50 marathons in 50 states in 50 consecutive days. Now, Karnazes chronicles in "A Runner's High" his adventures leading up to the Western States 100-mile Endurance Run — a race he had completed decades ago, but now in his mid-50s.
It's that last bit that sets Karnazes' most recent book apart from his voluminous canon. In the waning of his career, Karnazes is out of shape (not of course, relative to you and me) and facing the diminishing returns of age all athletes experience.
"Maybe I don't belong out here anymore, maybe it was time to quit," he writes here, lying on the ground after a fall.
Such introspection adds a dimension deeper to "A Runner's High" than found in his other books. But like in those books, Karnazes' story telling here is in full effect — crafting yet another memoir sure to inspire athletes of all ages.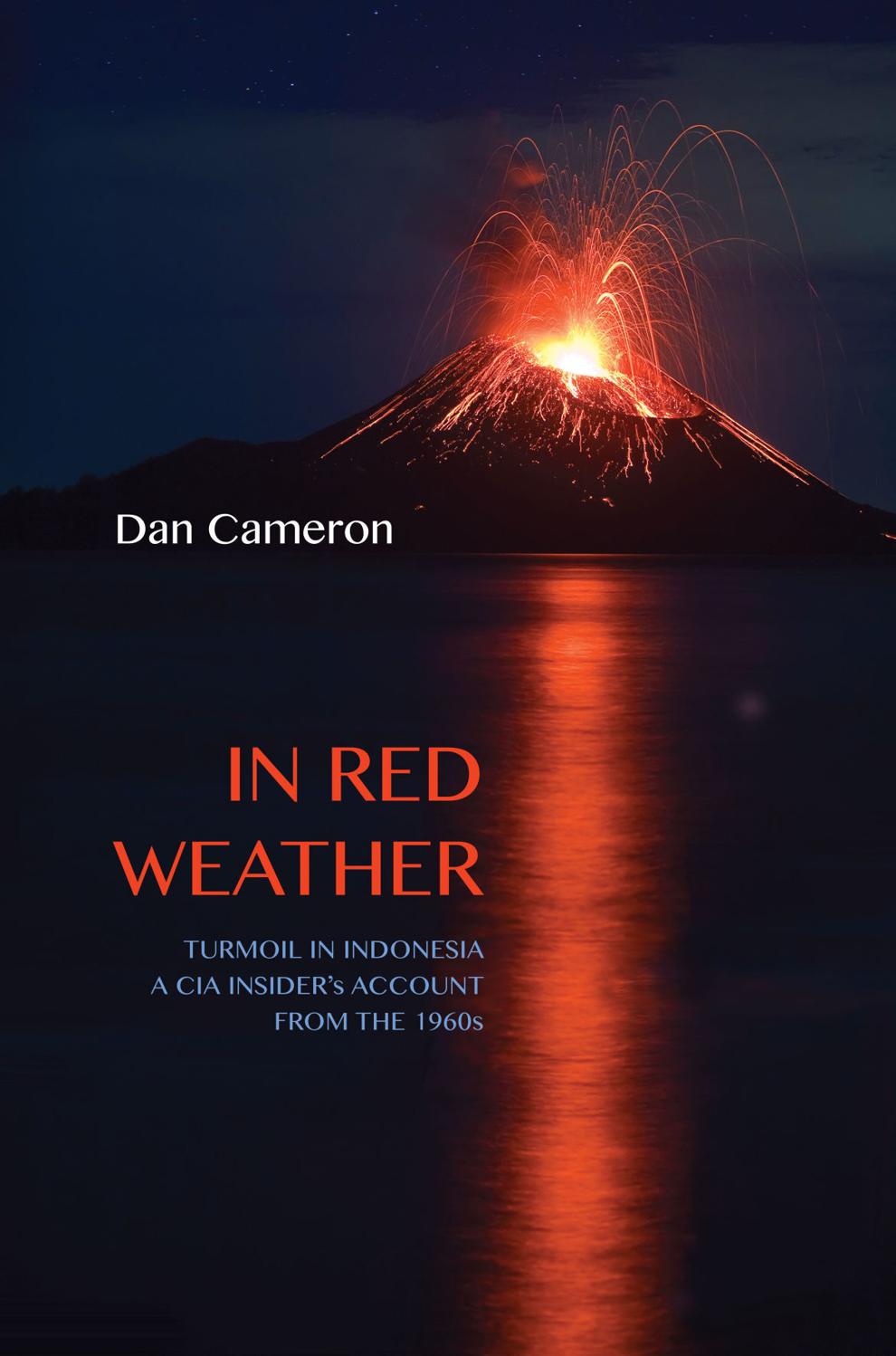 'In Red Weather: Turmoil in Indonesia, A CIA Insider's Account from the 1960s,' by Daniel F. Cameron (A Talisman Book for EDM, $29.50, 158 pages)
Daniel Cameron retired from the CIA as chief of operations in 1982, after more than two decades of service. Here, the Singapore-based publisher Editions Didier Miller offers Cameron's unique worldview in a timely spy-thriller related in real-time. The memoir is poised against the background of the alleged 1965 Indonesian communist coup attempt that resulted in the eradication of the Indonesian Communist Party and the murder of an estimated 500,000 people — during a time when the word "communist" struck a deep chord in America's political consciousness.
Vetted by the CIA, Cameron admits in the book that in pulling back the curtain on numerous CIA spy actions during his time in Southeast Asia, there are "some stories I cannot share, even today." But there are many that the former intelligence official can — and they make for taut, insider reading in this detailed recounting of an idealistic but naive young spy in 1960s Surabaya.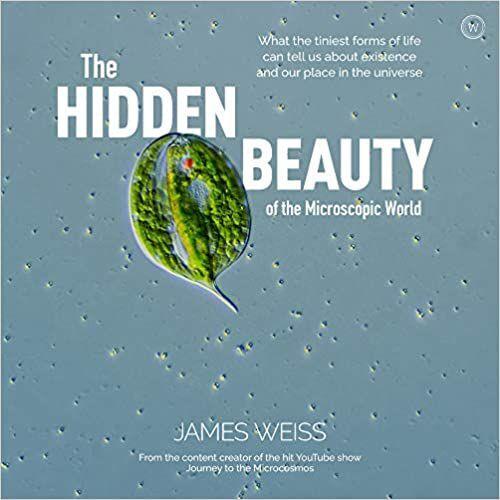 'The Hidden Beauty of the Microscopic World: What the tiniest forms of life can tell us about existence and our place in the universe,' by James Weiss (Watkins Publishing, illustrated edition, $29.95, 256 pages)
James Weiss, aka Jam's Gems, has mastered YouTube — as videographer for "Journey to the Microcosmos," his work on the channel has more than half a million subscribers. In "The Hidden Beauty of the Microscopic World: What the tiniest forms of life can tell us about existence and our place in the universe," he masters another format — one in pictures and words every bit as accessible as his 10-minute YouTube episodes.
Weiss' gift in illustrating the microscopic world around us — minute creatures found even in ponds and puddles — are interspersed with lively educational banter that engages the scientist in us all. In this unique print perspective, reportees from the microscopic ether earn our respect and admiration: "Without the beautiful, brilliant and often smelly cyanobacteria, we wouldn't have any of the leafy plants that live on Earth today, let alone the breathable world."
Taking us from the infinitesimal to the macro attributes of our planet, Weiss connects for us dots we didn't even know existed. A beautifully produced edition, "The Hidden Beauty of the Microscopic World" reveals hidden jewels of the natural world in a beginner's guide certain to spark further travels.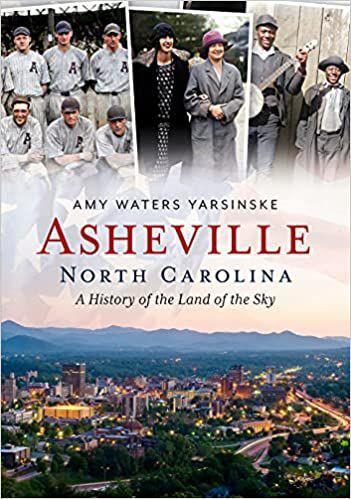 'Asheville, North Carolina: A History of the Land of the Sky,' by Amy Waters Yarsinske (America Through Time, $32, 352 pages)
If you're reading this review in mid-July, you'll have to wait a few days until Amy Waters Yarsinske's extensive travelogue, "Asheville, North Carolina: A History of the Land of the Sky," is available for publication. It'll be worth it.
Detailing the history of Asheville from its "one street town" roots to the almost mythical proportions it claims today, Yarsinske writes with an insider's groove, taking us on a sensual, textual and pictorial journey through not only the city, but time. Detailed, well researched and annotated, Yarsinke is a fine narrator, expounding on a unique Southern city that is both part and apart from the South.
Engaging history here brings this city to contemporary life. And while large swaths center on the Vanderbilts — how could they not? — the continuing narrative welcomes us to a "new Asheville" rising, placing us soundly in the middle of the city today — and tomorrow.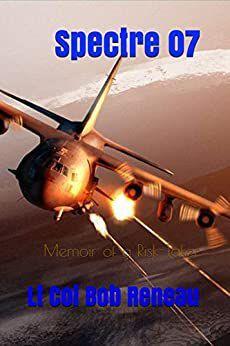 'Spectre 07: Memoir of a Risk-Taker' by Lt. Col. Robert Reneau ($12, 108 pages)
Another welcomed surprise on this list, much like Mr. Greer's oral history, came from a High Country writer in the form of a memoir, found on the Mountain Times review desk after lunch, obviously having been dropped there from the front office staff. In other words, either Lt. Col. Robert 'Bob' Reneau or his emissary brought it by for our perusal.
Mr. Reneau, we're glad you did.
"Spectre O7: Memoir of a Risk-Taker' is that special type of story not originally written for general consumption. Reneau makes it clear that he began the book by writing it for his relatives: "Therefore, this will be an autobiography of an unimportant man (except to my progeny). … Some of you non-related folks should probably go to chapter 9 about my AC-130 experiences, as they are probably the most interesting."
Au contraire, Lt. Col. Reneau. This entire book is interesting, and there is something in this memoir for the military- and non-military-minded, alike.
Not only did Reneau spend 25 years as an Air Force pilot flying around the world twice and sharing airspace over Europe, Asia, Africa (north and south), Australia and the U.S. in addition to performing as an original AC-130 pilot in Laos and Vietnam in 1968-69, he managed to live a life that involved a family, children and even a set of twin grandsons who were born in Boone.
Couple all of this with some excellent writing — consider this passage from Chapter 3, "Becoming an Officer and 'Gentleman:'" "I had to emphasize the word, 'gentleman' because on many occasions I needed to mention to doubting individuals that I was in fact a gentleman as verified by the President of the United States on my commissioning certificate. I might note that the term is no longer used in that there are now commissioned ladies and, if the truth were known, the term was sometimes greatly exaggerated, especially in my day, which included the Vietnam war" — and there's a lot to unpack in this slim book.
Easily available at online sellers, "Spectre 07" is a recommended quick summer read.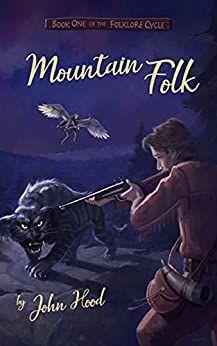 'Mountain Folk' (Book 1 of the Folklore Cycle) by John Hood (Defiance Press & Publishing, $18.95, 405 pages)
There's real magic in John Hood's new novel, "Mountain Folk." Actually, make that magics, plural.
Hood, an educator, writer, political columnist and foundation executive who has reported for the likes of the Wall Street Journal and National Review, turns to speculative fiction in a debut novel that never strays far from his historian roots.
Combining elements of folklore and fantasy, Native American and European legends, Hood melds a world of fairies and other fantastical beings with the story of our nation's founding — real life characters such as Daniel Boone and George Washington not only populate but interact with the fanciful world — centered on a fairy ranger who can move between human lands and his own, the Blur, without the aid of magical protection.
In the Blur, this makes Goran a rarity and he uses his gift to befriend certain humans — the novel opens with an introduction between the fairy and Boone, who can see and communicate with him — but soon finds himself increasingly at odds with superiors and others in the fairy nations when he is ordered to assist in crushing the American Revolution. Just because a land is magical doesn't mean things are all Kumbayah.
But beyond the epic fantasy itself, the best magic in "Mountain Folk" is the sorcery that will make early American history accessible to a wide swath of ages, tween to adult, who would otherwise eschew the subject. Not since John Jakes' "The American Bicentennial Series" has the story of our nation's founding been so engaging and approachable.
With such a project, sidestepping cultural appropriation and stereotype will always be a deft dance, and Hood — a reporter at heart — manages to avoid those tremors here. The result is an enjoyable beach — rather, mountain — read that musters up the best of scholastic fiction.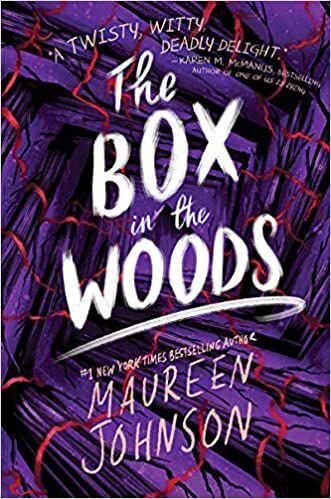 'The Box in the Woods' by Maureen Johnson (Katherine Tegen Books, $18.99, 383 pages)
Teens, young adults and adults in the know devoured Maureen Johnson's "Truly Devious" trilogy, and with the young, engaging amateur boarding school detective Stevie Bell leading the story, it was obvious why. Now, bored and looking for a new case, Bell returns in a standalone worthy of its successors.
If the beginning of the storyline reads like a Scooby Doo script — Bell and friends are invited by the new owner of Camp Wonder, site of the unsolved Box in the Woods murders in the 1970s, to work on the case for his upcoming podcast — it's done in honest homage, and is just as much fun, if admittedly darker and more complex than anything Shaggy and team would have tackled.
That there's also a deep emotional current running through the book as Bell's finely developed sense of empathy for the friends of the dead is revealed sets the story apart. A challenging and satisfying mystery, this is one you'll be shaking the sand out of come September.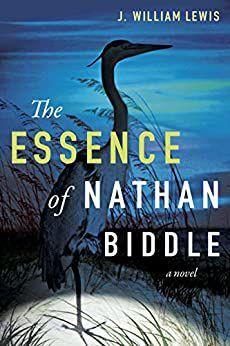 'The Essence of Nathan Biddle' by J. William Lewis (Greenleaf Group Book Press, $27.95, 427 pages)
Those who have ever longed to re-experience that first, impossible reading of "The Catcher in the Rye" now have a second chance.
Maybe it's that J. William Lewis' Southern Gothic-esque novel, "The Essence of Nathan Biddle" is set on the Alabama coast of the 1950s. Maybe it's the haunting nightmares of family tragedy that fill Kit Biddle's psyche. Maybe it's that Biddle is a high school senior on the cusp of adulthood, searching for ground and reality as he descends into desperation and self-destruction. Maybe it's simply knowing that every dark tragedy, no matter how horrific, is tinged with pinpoints of light.
Maybe it all of these things, and indeed it is. Lewis casts a compelling and lingering coming-of-age story in this novel, and one that echoes of J.D. Salinger in form, substance and a cryptic Salinger quote: "People always think something's all true."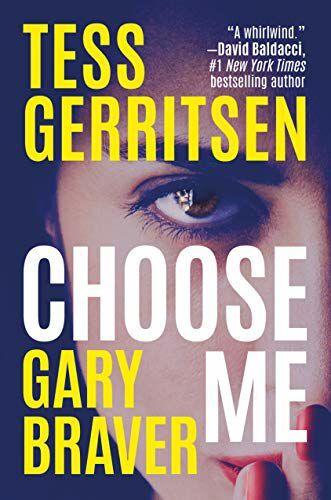 'Choose Me' by Tess Gerritsen and Gary Braver (Thomas & Mercer, $24.95, 320 pages)
Tess Gerritsen and Gary Braver win my vote for offering the most disturbing novel of the summer, crafting the story of an affair that leads to murder, with the voice of the victim, Taryn Moore, permeating from nearly every page — even with her death opening the novel.
Psychological thriller only begins to describe this complicated and ultimately satiating story. Uniquely told from both male and female perspectives, and multiple points of view, Moore's suicide cum murder complicates long-held ethos of family discretion: "Taryn didn't hate her, but that wife was the one thing standing between Taryn and her happiness. The one thing that was pulling Jack away from her. The one thing that was making him abandon her, just as her father did. Just as every man in her life did."
Gerritsen, a doctor who has written 28 suspense novels and Braver, the pen name of college professor Gary Goshgarian who has at least two novels optioned for film, make a formidable team in presenting an unsettling tragedy that will claim you until the last page.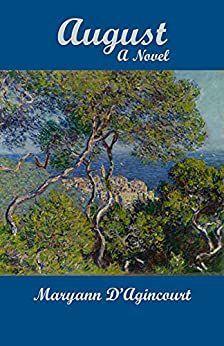 'August' by Maryann D'Agincourt (Portmay Press, $22, 176 pages)
The lives offered in Maryann D'Agincourt's novels come to us as simple stories with characters deeply textured and tortured. "August," the author's sixth novel and sequel to 2018's "Shade and Light," continues that narrative.
It's August 1984 when Jenny and Jonas take a belated honeymoon on the Italian Riviera. When they arrive at their lodgings, it occurs to Jenny that her first husband, Eric — a professional whose extensive monthslong business travel was sometimes personal — may have stayed in the same hotel before he died.
As the catalyst for the life she has today, Jenny begins to puzzle out Eric's traumatic childhood, giving her deep insights to the relationship she now has with Jonas. A fast and engrossing read, those looking for easy timelines and fast-paced action will have to work harder than the author's natural cadence and rhythm allow. The effort is worth the return.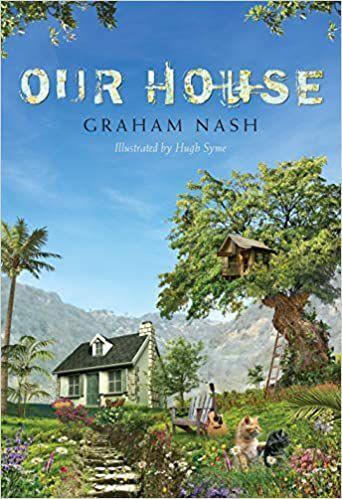 'Our House' by Graham Nash, illustrated by Hugh Syme, foreword by Carole King (Backbeat Kids in partnership with Padaro and Fuqua Press, $19.95, 32 pages)
Oh my goodness … what a beautiful book is "Our House," by Graham Nash.
Marketed as a picture book, this wonderfully illustrated story behind the history of the iconic and 50-year-old song "Our House" is the surprise sleeper of the summer — and will touch deeply readers of all ages.
Few are the book-song juxtapositions that actually work, but here, playing the new recording of "Our House" — included with the book via a website code — with simple page turning adds a depth, a dimension, a complete new experience to what was originally a love letter about the author's relationship with Joni Mitchell and the freedom of the Laurel Canyon era.
That Hugh Syme captures in art the essence of the words is a masterwork. This is a book we needed today, and although the word is overused in marketing and beyond, it is, and will be, transformative.
"My song 'Our House' was written for Joni," Nash writes. "But it was also written for you. The beautiful rendering of the song the Hugh has created in this book is the very sentiment I hoped to convey when I first wrote the song fifty years ago. I wanted the heart of the wistful lyrics and music to conjure the emotion of a safe, warm and inviting place of peace, contentment and home. After all, those emotions are what make a house a home."
Who, among us readers — and listeners — five decades on, doesn't need that home, today?