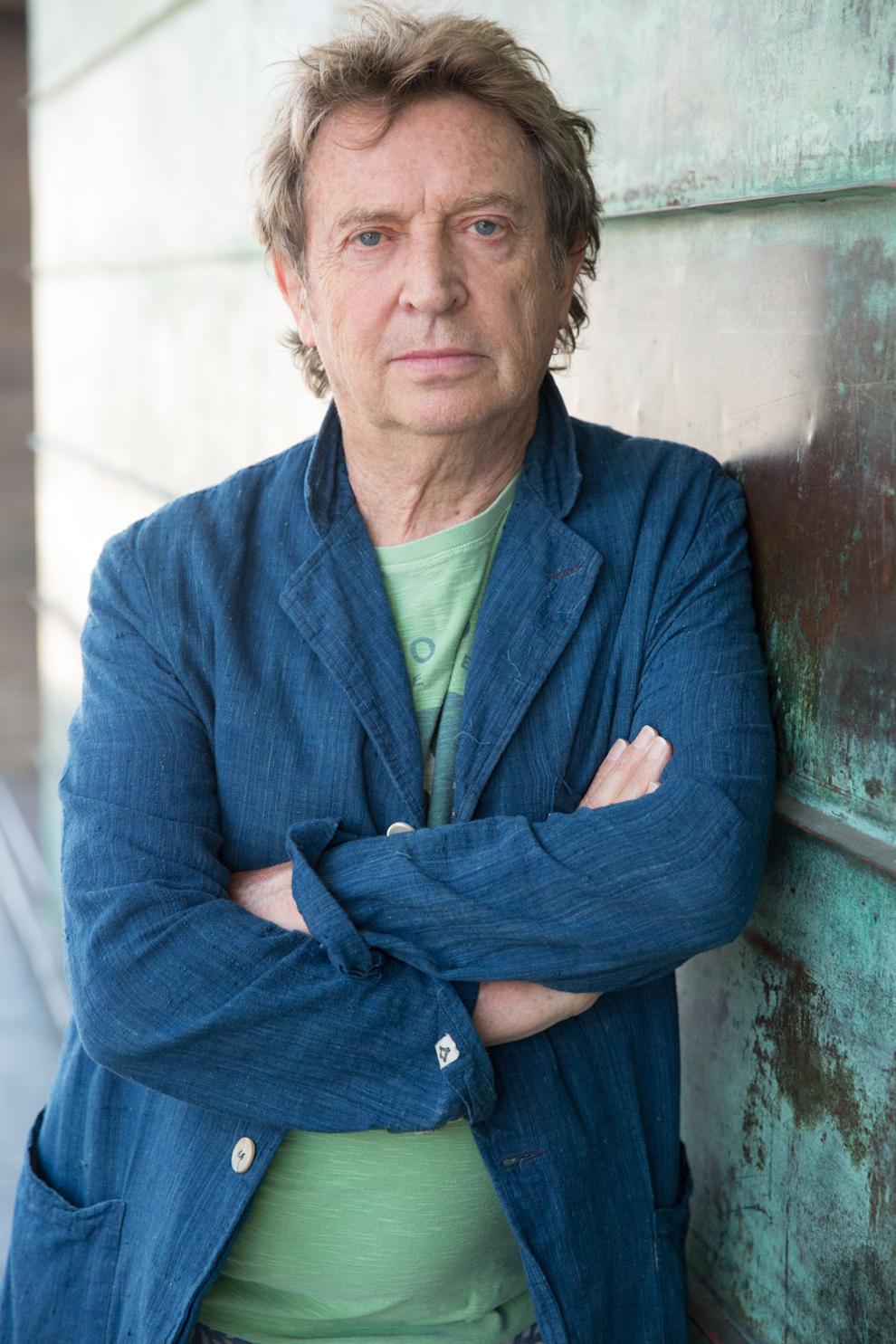 Musician, guitarist, composer, photographer, documentarian and, as of now, author, Andy Summers — guitarist for the multi-million selling rock band The Police — recently released his first book of short stories. Laugh-out-loud funny, irreverent and introspective, each story is connected to, no surprise, a guitar of some sort or another.
What is surprising is the depth and reach this volume thrusts upon the reader. With many of the stories dating back to the beginnings of his time in rock stardom, "Fretted and Moaning" (Rocket 88 Books) brings a fresh look at Summers' oeuvre, even as he continues to produce solo music and other projects.
Summers recently agreed to chat with Mountain Times about his new book — and even managed a tease about his next album, out later this year.
The following interview has been edited for length and clarity.
Tom Mayer: Andy, you write that you picked up your first guitar at age 11, got besotted with it at age 13 and the rest of it is history. But, when did you begin writing — and how did that come about?
Andy Summers: Looking back over my life I feel like I have had to write, not seriously like novels or such, quite a lot in my life. And I'm a complete literature hog. I'm a guy who likes to read, always have done. Obviously with reading literature and that, your tastes refine over time, you get more and more into it. Just like music. 'One Train Later' (his memoir, published in 2006) is the first time I thought I could sit down and write a book. I thought, 'I probably have a story.' Then, I've written a lot of different things in between. Then the next big ... book project would be this one. It's come together in dibs and drabs over a few years.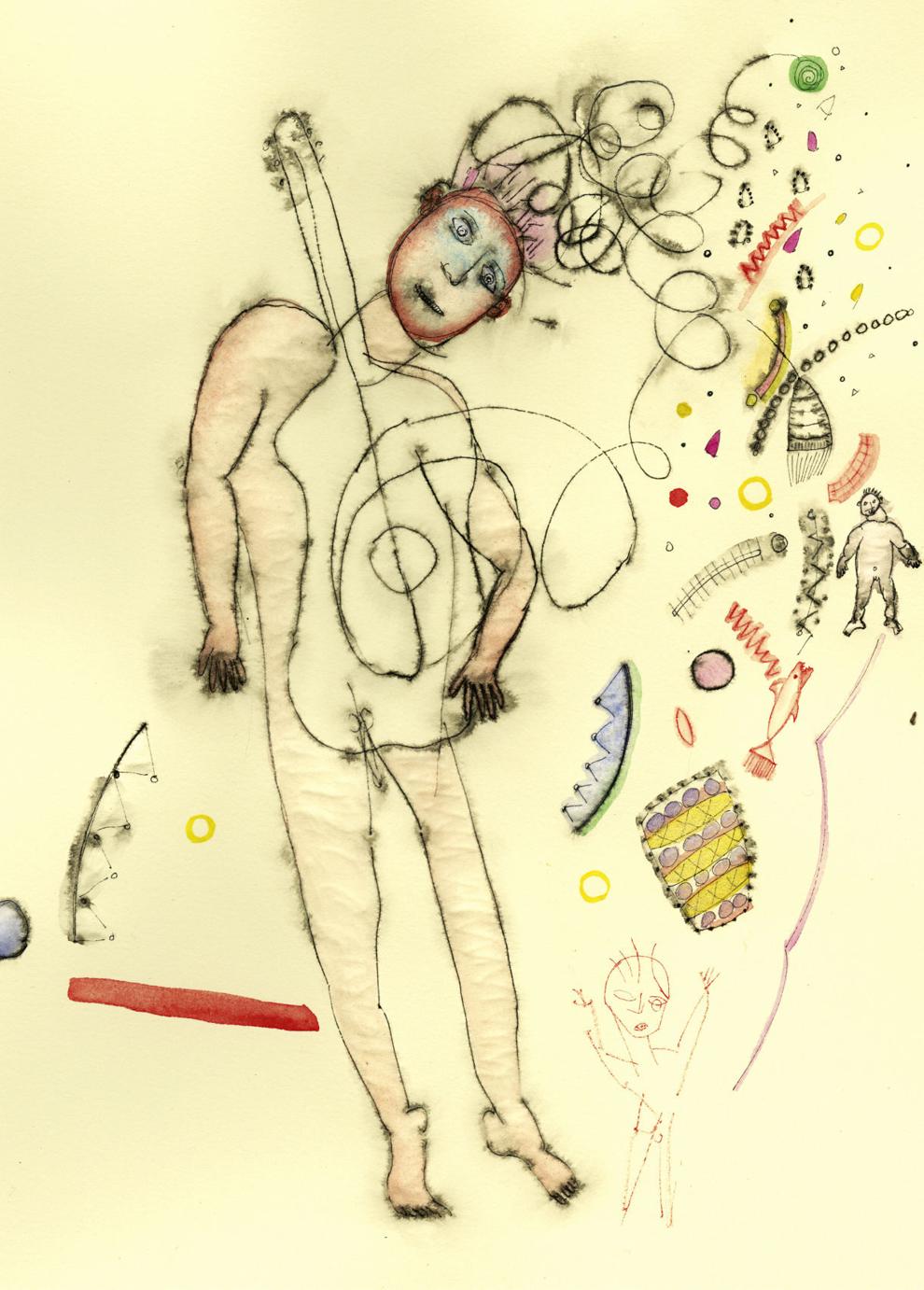 TM: Before you assembled these stories into a book you shared some of them with others, right? How did that come about and what were the reactions?
AS: Around 2012, I knocked out a couple (of short stories) and sent them around to people and they thought they were really funny. Then I thought, 'I'll do a couple more.' Then I started to read some of them onstage and they went down (well) and I thought, 'I've really got to do this.' I had a lot of notes and ideas for these stories, so I just started to write and rewrite until I got the whole thing together.
MT: The stories in "Fretted and Moaning" center largely one way or another on music, whether it's about musicianship, the business or the personal aspects of the career. Are these examples of life imitating art?
AS: (Laughing) Yeah, I guess it is. I did think, on a commercial level, it's very hard to get away from the rock band, guitar image. So I thought, 'Why not feature the guitar as a character or as the thread through all the stories?' The stories are all different, but they all revolve around the guitar somehow or other. I had that as the kind of guiding principle. But, all the stories are different. They're not guitar-obsessive; they're more about peoples' lives.
TM: Also, many of the stories are directly, or indirectly, examples of having fun with the life and career of a musician and the industry itself. Without putting our spoilers, I'm thinking of the end of "No Value," or the wonderful story, "The Stalker," which is making fun of the idea of "success." Is there something deeper at work here, or are you just having fun at your own expense and the industry?
AS: I wanted them to be fun. I wanted them to be, essentially, like really dark, comic stories. They all have some fairly twisted endings. I did feel they should be entertaining and light; it isn't supposed to be a heavy book. If there's any cleverness in there, it's the weaving of the guitar through all the stories. As I started to put some thought into them, I could come up with, from the life I've lived, I could pluck stories out of a story that had been told to me; and then, of course they're not written-out stories, and I had to put them all together as prose, well-written prose on the page. But yeah, I've gone through much of this myself.
TM: Many of the stories are irreverent, sardonic or just laugh-out silly. 'Surfings USA' is just a laugh-out-loud, fun read. But some take a serious turn. The end of "The Jazz Wife," for example, is like a gut punch. That's a dark story.
AS: It is dark. You know, I worked with a crazy guy in Brazil. He's a promoter and he's always got these anecdotes. This was somebody he brought down from the U.S. to do gigs in Rio de Janeiro and there was some story like this, but I sort of got thinking about it and cobbled the whole thing together. It's got that kind of bleak ending ... but it saves the day for the guy!
TM: Now that you've got this wonderful pile of stories out of your system, any thoughts of turning to a novel?
AS: I'm sort of halfway through something; it might be a novella or a screenplay, weirdly, and I haven't done this before, but I just got started working on this screen writing program called "Final Draft," and I'm in the latest version of Final Draft 12 ... and I got into writing and I got through about six pages and I thought, 'I should write this as a prose novel.' So, I've got them both kind of neck-and-neck now. It's kind of weird. One is informing another. I don't mind it. So, instead of short, tight scenes where the description of where it might be, there's much more prose, say two paragraphs. It's deeper in a way. ... So, I'm actively writing at the moment. I like this thing I've got and I want to see where it goes. I'm definitely engaged. And, I've got more notes.
This book has so far gone very well. I'm getting a pretty nice reaction to it. So, I've got more stories I can crank out. "Fretted and Moaning, part 2" — maybe.
TM: You're more than a bit of a Renaissance man. With "Fretted and Moaning" in your quiver, you add fiction writer to the titles of musician, photographer, filmmaker, essayist and author. Are there any artistic bags left you want to tag ... maybe sculpture, frescoes, architecture?
AS: (Laughing) I'm probably tapped out. Yeah, photography, writing and music are my three things that I can appraise and find parallels from one to the other. I'm fairly engaged with photography, right now, actually with a guy with a company in the U.S.; and I have a photography show later in the year in London. You know, stuff is going on. Obviously, the one thing that is missing from music is the live playing. I'm all revved up and ready to go.
TM: That's one of the things I wanted to ask you about. You've toured for your career for much of your life. Will there be a book tour for this release, and if so, do you expect groupies?
AS: One would like to imagine that one is attractive, still, to attract the other side. But no. Normally, yeah, I would have done a book tour with this as I did with "One Train Later." I would love to tour.
TM: The book is available in three formats: classic, signed and the ultimate fan, I think it's called, from the publisher (us.rocket88books.com). It looks like the hard back is available online, although it's discounted from the publisher, but will if be more widely available in the future?
AS: This guy publishing, it's very interesting. He's very successful. He makes these beautiful editions. He doesn't go to the traditional — what's even left of them — brick and mortar shops. I think the final edition of this, there will be four in all. The final will be a classy soft back version that will appear on Amazon.
TM: It can be challenging to find the right publisher. How did you connect with Rocket 88?
AS: My manager in England and I were looking around at this sort of thing. The publishing business is very, very difficult, almost impossible to deal with. You'd think someone like me, you walk in the door and they'd be happy to have you. Not so. This guy is almost considered an alternative publisher, but he's been very successful with it. I got in touch with him and he was concerned about the writing, which of course meant everything to me, not, like 'oh well, you're a rock star we can probably sell a few copies.' He really got it. This guy came to me with high enthusiasm and deep appreciation. So that was like, 'Man, you've got the job.' That's what I wanted to hear. I've very happy with the situation. It's working well. The cover art is absolutely beautiful. It's a knockout.
TM: Any chance you'll be narrating the audio book?
AS: Well, yes. Absolutely. In fact, the "One Train Later" book, the autobiography, it was quite technically difficult to do, (and) I've done that. It's all ready to go. We finished it about three months ago. It's started crossing over with the "Fretted and Moaning" book, so I don't want to put that out right now because I'm sort of colliding with myself, as it were. That's great, and I'd like to do the same thing with this.
TM: Andy, with your breadth of talent and production you exhibit, what is it you'd like most to be remembered for?
AS: Oh God. That's a funny thing to say. I'm principally known as a musician. I didn't write 10 classic novels — yet. Maybe, something like, he was a decent dad, you know?
TM: That certainly works. And, I want to thank you for your time today and for this wonderful book of stories. Is there anything you'd like to touch on we didn't chat about?
AS: Just, more of the same. Stay tuned. A new record out later in the year (Oct. 15) called, "Harmonics Of The Night" — so that'll be my next item out there.