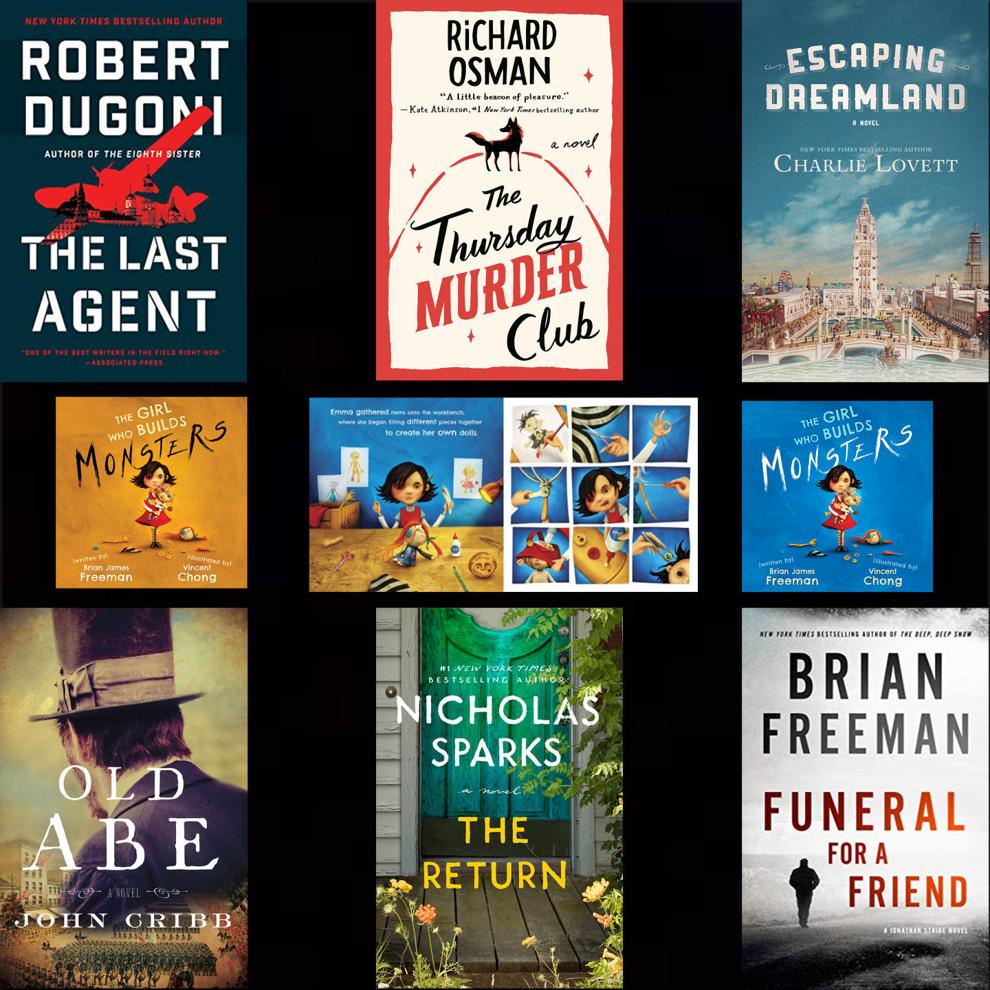 With cool — and much cooler — days and nights on the horizon, fall has officially arrived in the High Country. With the season comes harvest, and here we present a healthy crop of just-published fiction to prime your winter reading list.
From love stories to coming-of-age tales, from adventures to one of the the most important new children's books available today, these are the titles we're most excited about now. Most are available in varied formats — we'll list any deviations — in print, digital or audio, and all are available from the independent bookstore, chain or online seller of your choice. Note, some publishers offer incentives for visiting their sites directly, so we've included those names here, also.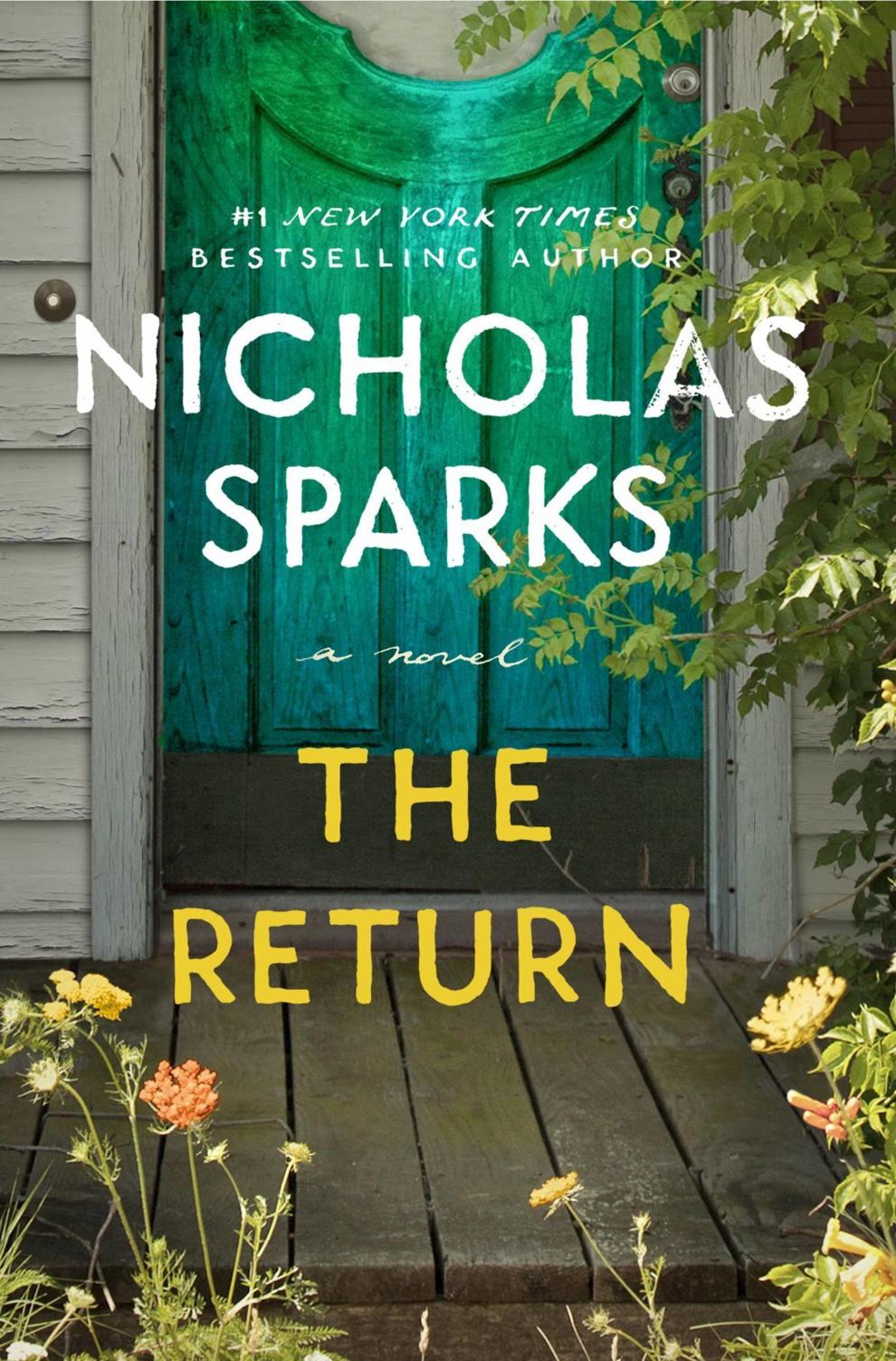 'The Return' by Nicholas Sparks (Grand Central Publishing)
Few are the autumns since 1996 that haven't seen a new Nicholas Sparks novel arrive, and in 2020 the prolific North Carolina author offers his 21st love story. As we said in our earlier review and interview with the author (https://tinyurl.com/y36d6dwv), "The Return" brings back the writer we knew circa early 2000s, reminding us of his best — "The Notebook," "Message in a Bottle" and "Dear John" among those.
In this story, the life of a former Navy doctor struggling with PTSD and physical disabilities intersects with the secrets of a female deputy and a sullen teenager in the author's adopted hometown of New Bern. As the secrets unravel and begin to connect, "The Return" reads at times like a fine mystery, but with the added benefit of Sparks's mature writing in crafting a love story that will inflame his longtime fans.
As with all of Sparks's books, "The Return" is available in print, digital and audio — and in just about any language you can imagine. But for this book, we're suggesting the hardcover. The publisher has done something special with the book jacket for this edition — it's reversible with a holiday theme that's especially relevant for gift giving. After you've bought one for yourself, of course.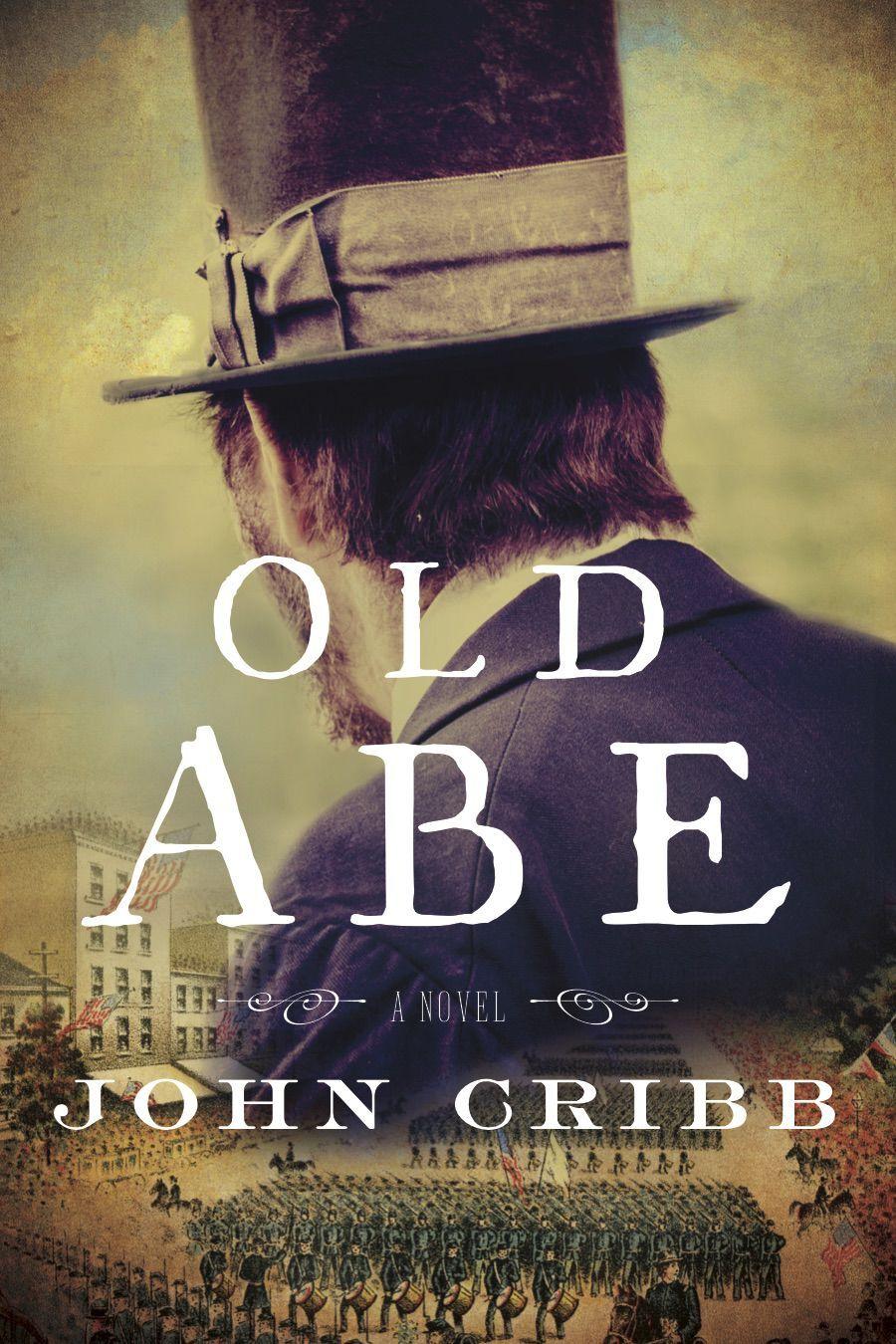 'Old Abe: A Novel' by John Cribb (Republic Book Publishers)
Although we're listing only fiction on this list, "Old Abe" by John Cribb is a story so developed from primary and secondary research it could qualify as a nonfiction title. The novel covers the last years of Lincoln's life, and although it is cliche to state that fictional memoirs can bring their subjects to life, the plotting, detail and storytelling of Cribb's novel does just this.
The story begins in 1860 Illinois, and from there you'll travel side-by-side with our nation's 16th president and those most close to him, including his wife, Mary. You'll witness the devastating effects that public events had on their private marriage, and you'll be in the room as Lincoln makes his most bold proclamations and decisions.
Cribb has worked some fictional magic here, creating a historical tome for those who would rather not read historical tomes. The author has said that he wrote the novel out of a love for Lincoln and the desire to share that love with others. In that, the New York Times bestselling author succeeds.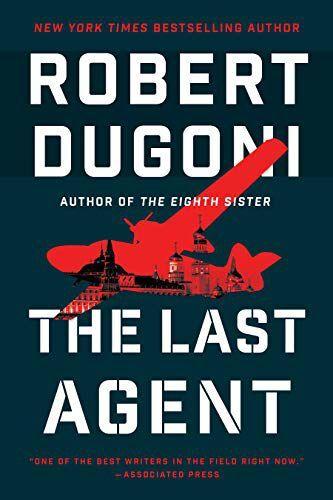 'The Last Agent' by Robert Dugoni (Thomas & Mercer)
One of the most anticipated of the most anticipated novels of the fall, Robert Dugoni's "The Last Agent" picks up where "The Eighth Sister" (https://tinyurl.com/yc3ja8xk) left former spy Charles Jenkins — in limbo, following a failed undercover Russian operation that was so top secret he is betrayed by the United States and tried for treason. Exonerated but bitter, the last thing that Jenkins would have entertained would be being reactivated and sent back to Russia on a new mission. Except … this is a Dugoni thriller, and the best-selling author is a master of plot twists and turns. His latest is no exception.
When Jenkins discovers that the woman who sacrificed her life to get him out of Russia is actually alive and in the infamous Lefortovo Prison, he accepts that he can't leave her behind. Heck, he's even named the baby he never thought he'd see when on that former mission after the agent, Paulina, so he's vested and onboard.
The trick then is not only getting Jenkins — he's now on Russia's most wanted list — back into the country, but in getting him to infiltrate the notorious Moscow prison, get Paulina out alive and then get them both to the United States. For added fun, this all will take place while the pair are being hunted by an obsessive Russian agent — he's likened to Captain Ahab — who has personal motives for wanting them dead.
Under lesser pens, that trick would fall apart a third of the way into the novel. Under Dugoni's tight plotting, the story is stretched but plausible and laden with enough action to keep the pages turning in a single reading.
That's good news for Jenkins, but even better news for Dugoni's readers. This second in the series is a self-contained story — reading "The Eighth Sister" is not required, but does enhance the experience of "The Last Agent" — and it takes until the final pages to find out whether or not we'll have more of Jenkins's excellent diversions while awaiting the next Tracy Crosswhite novel.
A final word on the new book is about the Brilliance Audio version of the novel. As in "The Eighth Sister," Edoardo Ballerini again narrates the new Jenkins's title, and with the same masterful reading of Dugoni's work. Ballerini's tone and timbre are perfectly paired for a Dugoni thriller, and this is perhaps to be expected — the voice artist has narrated voluminous works from the varied likes of James Patterson, Dean Koontz and Thich Nhat Hanh, and apparently he has a penchant for the Russian classic — you'll even find Ballerini's talent narrating a nearly 56-hour audio version of Leo Tolstoy's "War and Peace."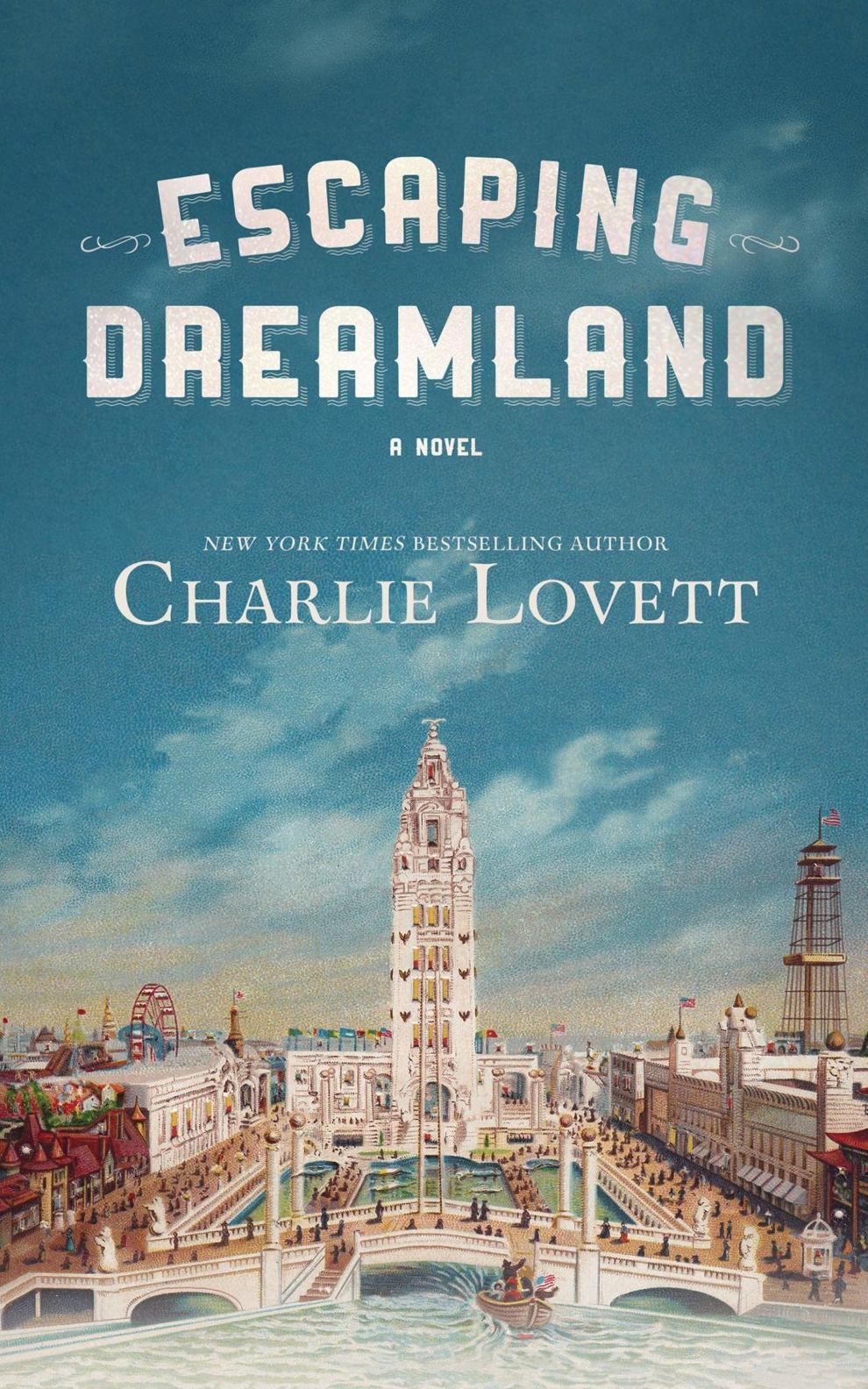 'Escaping Dreamland' by Charlie Lovett (Blackstone Publishing)
Speaking about anticipating a novel experience: Readers have devoured everything of Winston-Salem author Charlie Lovett's since the 2013 major publication debut of "The Bookman's Tale" (https://tinyurl.com/y9vczq53), and we've comfortably come to know what to expect from this writer. Lovett is famously a former antiquarian bookseller (to the point that he was consulted by John Grisham as the legal-thriller writer was researching a novel), a Lewis Carroll scholar and a lover of the British landscape. Many, if not all, of these things populate his novels in some fashion or another.
Until this one. Oh, not the parts about the new novel being influenced by old books or even a Carroll reference — those are in there — but the part about knowing what to come to expect from this exceptional storyteller.
"Escaping Dreamland" is a departure from the Lovett canon in that it offers not one coming-of-age tale, but three; not one mystery, but two; not one love story, but four.
Typically with a Lovett novel, the story is built on the enigma of old books and is divided into historical time periods. So it is here. In "Escaping Dreamland," the year 1906 is largely centered on the Manhattan of that era — although the San Francisco earthquake figures prominently — and that period intersects with the life of a contemporary author, Robert Parrish, whose connection to three young writers of the early-20th century epoch propels much of the narrative.
Through alternate tellings, the story of Magda, Gene and Tom gradually evolves to reveal the answers to both their own mysteries and the mysteries that are driving Robert's lifelong insecurities and fears. With graceful insight and prose, Lovett explores and exposes themes he has only hinted at in previous works — sexuality, women's rights and bigotry among them.
Few are the authors who have so beautifully captured the Gilded Age of New York as has Lovett here, and fewer still are those who could couple that period with the inner struggles of a modern-day Manhattan novelist — while simultaneously teasing out the puzzles behind a set of century-old children's books and the secret that has defined Parrish's life.
"Escaping Dreamland" is a bold and brave novel from Lovett. Even the title is like nothing he has produced before, and although its raw stories and controversial subjects may lose the author a few current fans, he will gain many more for what he offers us here.
Offering another dimension is the nearly 13-hour audio version of the novel, also from Blackstone. Ably and well-read by veteran voice artist Mike Lenz, the narrator does a fine job traveling not only between time periods, but between the most diverse group of characters Lovett has produced to date. Capturing the friendship, love and angst between Magda, Gene and Tom, and bringing that forward to Robert's marital struggles would be a challenge for any audiobook narrator. Lenz is up to the task.
'Funeral for a Friend' by Brian Freeman (Blackstone Publishing)
Ten books into Brian Freeman's Jonathan Stride series, "Funeral for a friend" traverses a literary tightrope that few authors can manage: the novel works equally well as a standalone for a first-time reader, or as part of the fuller Stride canon for his longtime fans.
For those fans, Freeman brings back a welcomed cast of characters. There is Stride, of course, a Duluth detective with uncommonly common sense, Stride's wife, Serena, their "adopted" daughter, Cat, and Stride's partner, Maggie Bei, among them.
Here, though, the stakes are higher than they have been before. In this novel, Maggie is forced, in response to a decades-old murder, to ask her partner the unthinkable: "Did you kill him?"
With Freeman's masterful diversions, deceptions and angular plotting, you'll be asking yourself the same question — and likely hoping for the same answer as is Maggie. After all, when Stride's lifelong friend declares in confidence on his deathbed that the detective has nothing more to worry about the body he buried for him, it borders disbelief that Stride wouldn't know what he's talking about. Tie this to the secrets Stride has kept for decades about the murder victim's connection to his ex-wife, and unraveling this whodunit takes on multiple dimensions.
As always, Freeman's characters here are as developed as his plot, and even if this is your first foray into the Stride universe you'll come to know Serena, Stride, Cat, Maggie and others as family.
Narrating the familial cast in the 9 1/2-hour long audio version of the novel is Joe Barrett, whose talents range from the adventure-thriller of a Freeman novel to the literary depths of William Faulkner and John Irving. Barrett, who also voices Freeman's popular Frost Easton series, again brings depth to Stride's world in this new story.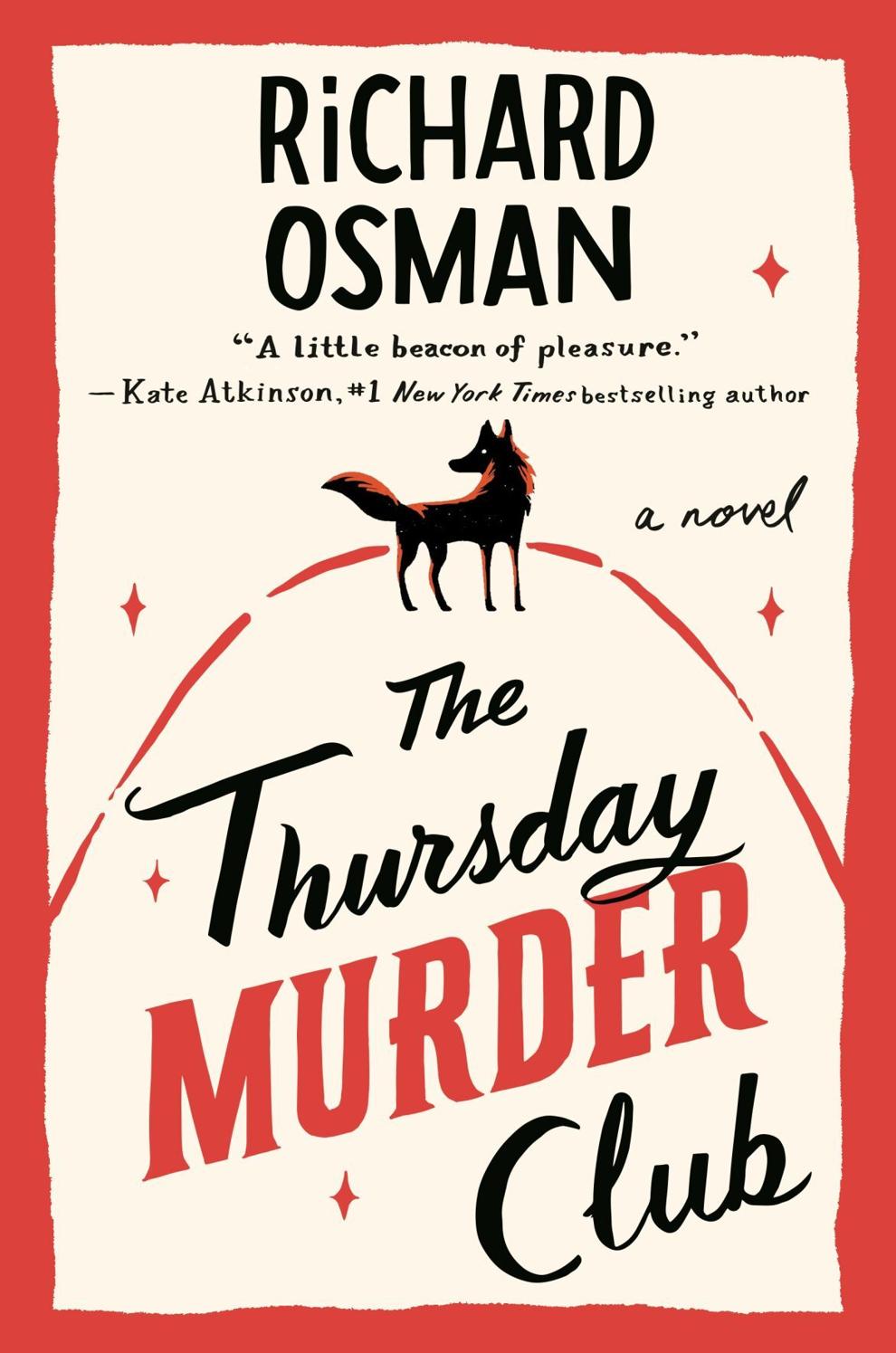 'The Thursday Murder Club' by Richard Osman (Pamela Dorman Books)
What could be more fun than a group of four septuagenarians living in an upscale Kent retirement village who meet weekly in the Jigsaw Room solving cold cases? In Richard Osman's series debut, "The Thursday Murder Club," the answer is simple: Solve a live case.
Such is the scenario in Osman's first novel of a planned series, when, after spending their Thursdays mulling old murders, the quartet attempts to solve its first crime, the death of a local developer found under suspicious circumstances. Using their career backgrounds — spy and nurse among them — the group is just old enough, just irreverent enough and just shrewd enough to be unappreciated and unnoticed, attributes that allow them to pursue their unorthodox methods in attempts to flush out the killer.
The London-based Osman is a respected British television producer and gameshow presenter with perfect timing who uses his talent to flesh out both characters and plot in this funny, infectious novel. Not quite a cosy mystery, but not a hard-boiled detective piece, Osman's cast melds a twinge of Agatha Christie with the scent of Monty Python.
With no doubt, we'll be seeing much more of these 70-something crime-solving sleuths. And, with Osman's background, can anyone say: Made for TV?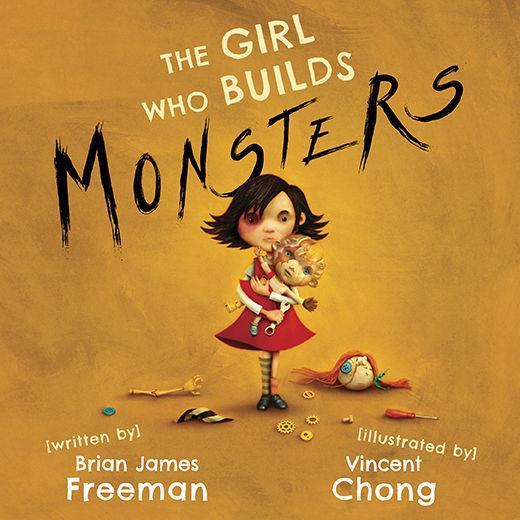 'The Girl Who Builds Monsters,' written by Brian James Freeman and illustrated by Vincent Chong (Cemetery Dance Publications)
There is so much to love in this new children's book from Brian James Freeman and Vincent Chong. The illustrations are simple and understated, yet explode on the page. The story is equally simple and understated, yet contains a deep moral about inclusion and acceptance. Put the two together, and the result is a book destined to be named a classic.
Emma is a little girl with a birthmark that has disfigured her face, so much so that she is excluded and mocked by other children. But she is also a little girl who lives with her doll-maker grandfather, a man who crafts the most beautiful and expensive dolls in the world.
When, while exploring her grandfather's factory, Emma comes across boxes marked "rejected," her DNA is piqued and she instinctively knows what to do. She fashions dolls of her own, creations borne of disfigured and discarded parts that no one but Emma could love. Indeed, even her grandfather asks her why she has created such "monstrous dolls" that would "give kids nightmares."
"We make beautiful and perfect dolls so the children will love them," he tells her.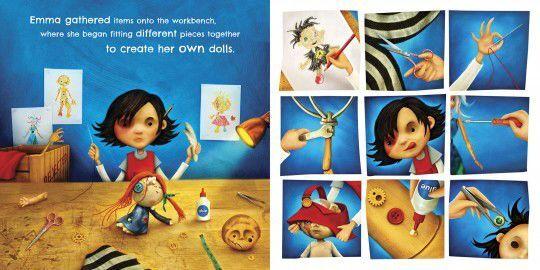 But because dolls are not children, when Emma brings them home and places them with the perfect dolls her grandfather has given her during the years, the nighttime result is total acceptance by all of the creations. Because of the deep love Emma has breathed into them, new and old dolls come to life and play together after the humans go to sleep.
Later, when two men break into the home and threaten Emma and her grandfather, the dolls must decide whether to work together to defeat the thieves or risk exposing their own secret lives.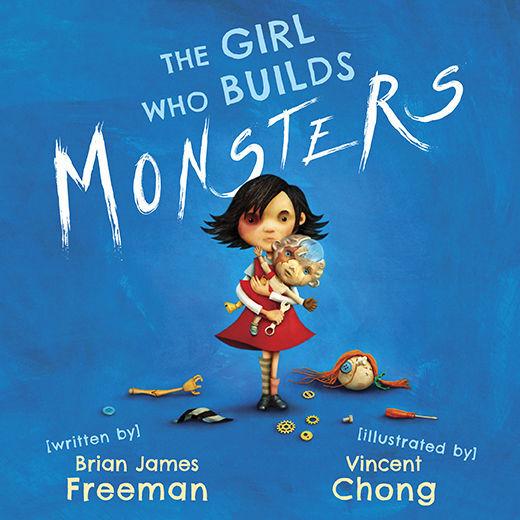 At this time, "The Girl Who Builds Monsters" is available only in hardcover, but what a gorgeous hardcover it is — and one sure to retain the durability that will be needed through voluminous readings. Those wishing an extra special gift can upscale the $19 trade hardcover edition and opt for the signed and slipcased hardcover limited edition ($75) by visiting the Cemetery Dance Publications website, but a caveat: Although such limited editions typically sell out quickly by this publisher, a note indicates that signed-slipcased editions won't be available until 2021.