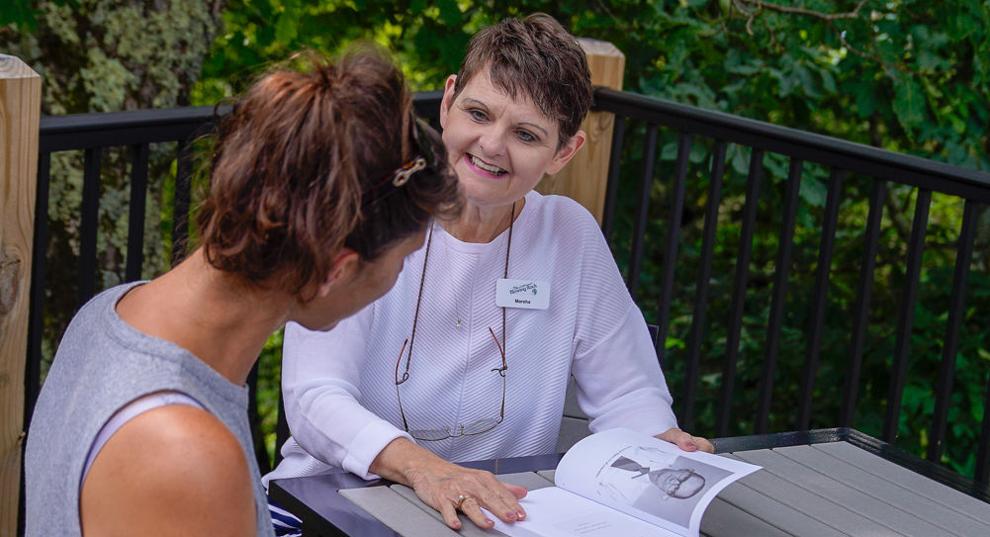 BLOWING ROCK — "Mr. Rigney, Rigney, and Me (Or is it 'I'?)," a new book by Blowing resident Marsha Honeycutt Marcela, is about a man who spent most of his 86 years living in a small log hut in the backwoods of the Appalachian Mountains. His only companion was a domesticated wolf and that alone might spark a glimmer of interest for prospective readers.
But to hear that he only finished one year of high school before, at the age of 17, he started teaching English in a one-room schoolhouse; that he told the only woman he ever loved that she was too rich for him to marry; and that he was revered by just about everyone his life touched — well, that has the makings of a real page-turner.
A book-signing event is scheduled for July 24, 10 a.m. to 3 p.m., at The Blowing Rock. One hundred percent of all proceeds benefit the George D. Rigney Memorial Scholarship Fund.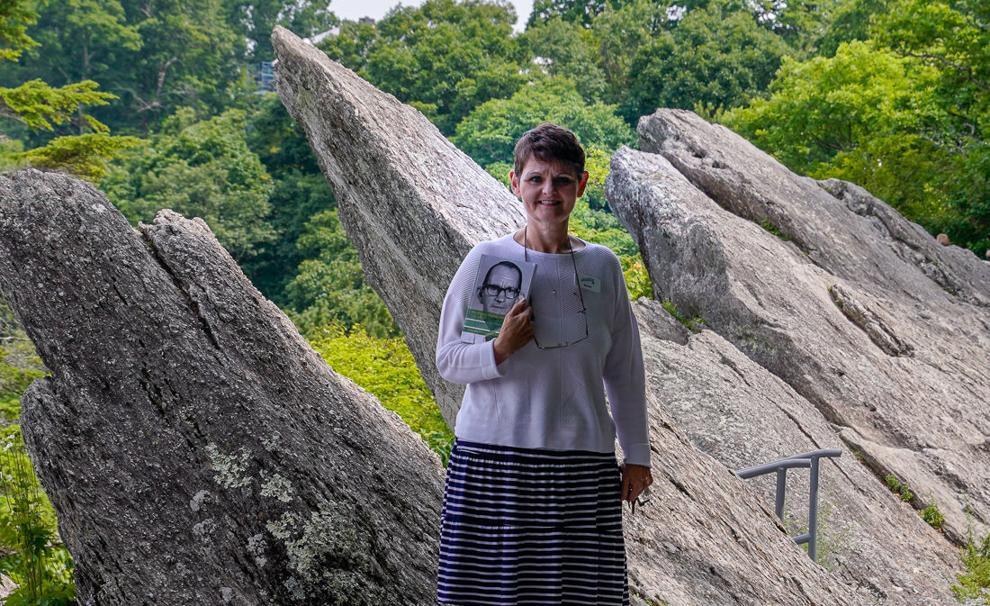 Today, Marcela loves her job in retirement helping visitors at The Blowing Rock attraction, but in 1984 she was just starting out as an English teacher in Patrick County, Virginia. She says, "About halfway through that first year, Mr. George Daniel Rigney took me under his wing and became my mentor. And it wasn't just for a year or two, but for life."
In her book, Marcela picks apart the intriguing and inspiring life that was Rigney's through stories and anecdotes. She freely admits in the prologue that while she values her education, "Little did I know at the time that it would not be the formal training I received at Appalachian State University that would shape my teaching career, but Mr. Rigney's mentoring and daily guidance that would allow me to successfully meet challenges in rural, suburban, and metropolitan academic situations."
Marcela describes a friendship that grew almost from the very moment that she noticed how much time he spent interacting with his students.
"It was never unusual to see him surrounded by a group of five or more students who just wanted to laugh and joke around with him before the beginning of their academic day," Marcela writes. "He always had time, or at least made time, for them as he rightfully deemed this his purpose for being in a high school. His attention to students didn't stop with their graduation…"
It was not surprising, said Marcela, that when he passed away in 2018 that so many students he taught returned to Patrick County for his memorial service. They included doctors, lawyers, teachers and from so many other walks of life.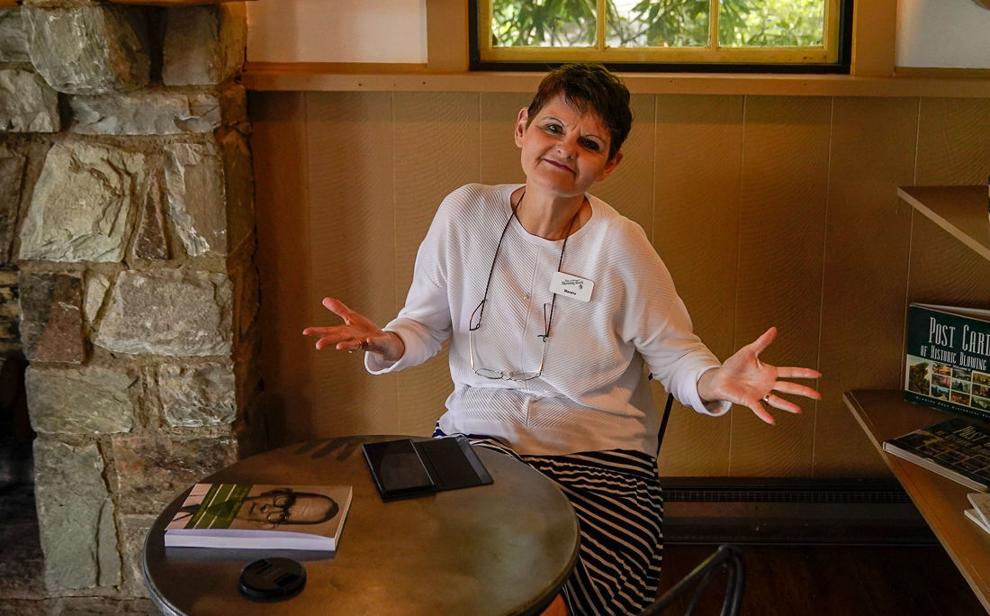 "He taught me to look at the whole person, not just his or her performance in my classroom. He got me to understand that not every student in my class was going to be going to college and on to some sort of professional career in law, medicine, business, or education and such. Some would become farmers, welders, plumbers, mechanics, nurses, housewives, or any number of vocations where it may not be so important for them to understand how to diagram a sentence," said Marcela.
How does a man who didn't finish but one year of high school start teaching English in a one-room schoolhouse at the age of 17? How does an 80-year-old man act like a double amputation is just another bump in the road of life after getting a vicious case of frostbite put him in a hospital's intensive care unit? How does one of his closest friends in teaching deal with the Ku Klux Klan in West Virginia when he hires a black woman as his secretary?
These and so many other stories are recounted by Marcela in her book. Much of what she learned from him about his life came from long walks in the woods.
It was a purely platonic relationship, not at all romantic.
"Oh my gosh, he was old enough to be my father, even grandfather, and he would never have crossed that line. He was simply a wonderful human being," said Marcela.
Marcela said that after teaching English with Mr. Rigney for six weeks in summer school after that first year, their friendship deepened.
"Early in my second year of teaching, as my friendship with Mr. Rigney continued to grow, he invited me to his home deep in the mountains of Carroll County, Virginia. I was only twenty-four years old at the time and unaware of how our visit would unfold," writes Marcela.
"As I drove along a dusty, narrow road, I was fairly certain that I would soon drive off the earth into an unknown abyss, but eventually I saw him and his pet wolf standing by a gate awaiting my arrival. I was expecting him to show me, from afar, the scenic mountain views surrounding his home, so I was surely surprised when he pressed down on a barb wire fence and told me to cross it. As I gently gathered the bottom of my preppy denim skirt and lifted my leg across the fence, I began the first of what would fill many Sunday afternoons of climbing mountains and walking rugged trails with Mr. Rigney."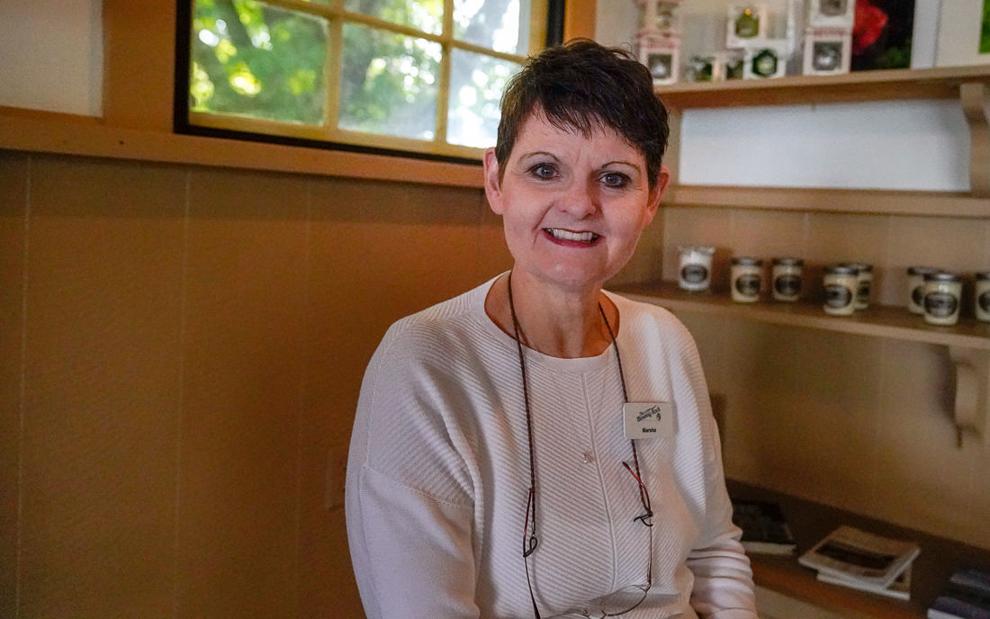 To suggest that George Daniel Rigney influenced Marcela's life might be an educated understatement. In fact, the influence was so profound that she named her second son after him and, ironically, young Rigney Marcela also became a teacher. Each of Marcela's sons, Rigney and the older Braxton, who is a lawyer in the U.S. Army, enjoyed similarly deep friendships with Mr. Rigney and they each contributed a chapter of recollections and stories to Marcela's book.
Asked why this is a must-read book, Marcela didn't hesitate.
"Mr. Rigney was 17 when he started teaching. He had no formal education, having gone to high school that one year. Why only one year? Well, from his house he walked me down to where he went to high school, and I thought I would die. I was only 27 years old at the time, but it took me a week to recover from the walk. He told me he walked for a year from their hut in the mountains, but it was just too much, something like 10 miles each way through the mountains, quite literally," said Marcela.
Instinctively, though, he kept pursuing an education, evidently teaching himself English.
"When he was 17, he got a job teaching English in an unaccredited, one-room schoolhouse and was paid $100 per month. That was back in around 1949. How many people do you know who taught in a one-room schoolhouse? He taught in two of them. One was a church, which has since been torn down, but there is a marker there," said Marcela.
At some point, the author said that what must have been a school board asked Rigney to get a degree.
"So he took a high school equivalency test after taking a distance learning course through the mail. He got his high school equivalency diploma or certificate, then attended Radford University for 10 summers to get a bachelor's degree in 1962, then he went to the McGuffey School of Teaching for Women. He was the first man to graduate from there, and got a master's degree in school administration.
"In Patrick County, he got a school administrator job but he only lasted two weeks before he said he had enough. They put him back in the classroom and he taught school for 49 years.
"That is why it is a must-read. There are things about education that I know secondhand from him that are going to be forgotten by people," said Marcela.
If there is an overarching message to the book, Marcela suggests that it is to find a mentor like Mr. Rigney.
"In many schools today they assign mentors to new teachers," said Marcela. "Mr. Rigney was not assigned to me by the school. They didn't do that back then. He assigned himself to me. I am one of the lucky ones, a first generation college student. I got to go to college on the GI Bill because my daddy was a disabled World War II veteran. I loved grammar and I loved to write. Mr. Rigney did, too, so I guess that was one of the things that connected us."
The Blowing Rock attraction is hosting a book-signing event on July 24, 10 a.m. to 3 p.m. All proceeds from the sale of the book benefit the George D. Rigney Memorial Scholarship Fund.