As the COVID-19 pandemic results in supply shortages at grocery stores, local food producers are seeing immediate problems, short-term opportunities and potential long-term issues.
In Boone, the High Country Food Hub saw its biggest week in its four-year history on March 18.
"This week was significant — 231 customers. Our previous customer high had been 123 the week Earth Fare closed," said Dave Walker, operations director of Blue Ridge Women in Agriculture, which runs the Food Hub, a web-based ordering system for local food. "Sales this week were three times last week and nearly double our largest sales week (the week before Christmas 2019). This impacted 50-plus community-scale farmers and food producers at a time when they are planning for summer-growing season investments and are potentially facing other market channel challenges."
Finance coordinator and former head coordinator Shannon Carroll said a week ago, the Food Hub had 98 customers. And that record could be broken again for next week's pickup.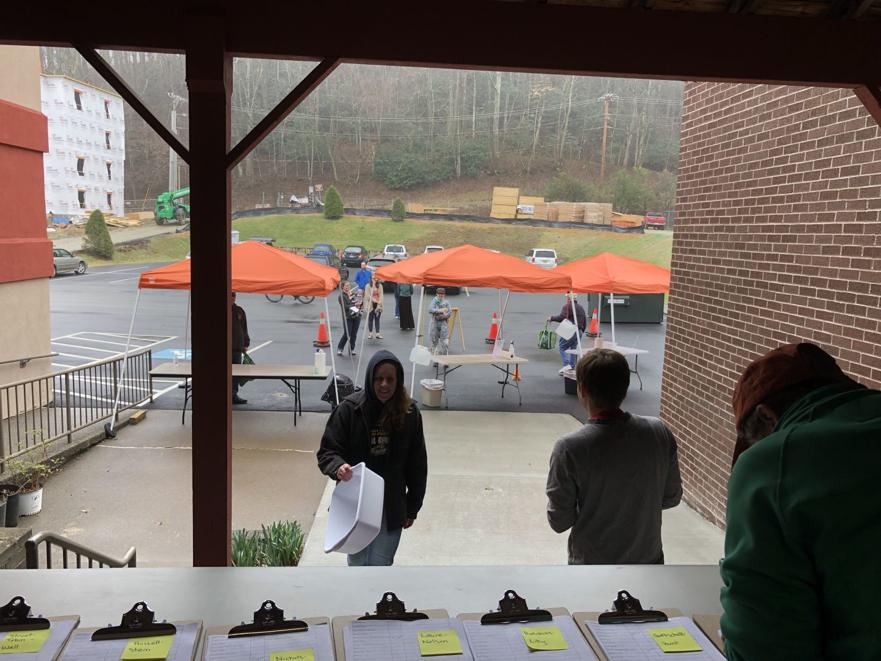 "The store just opened at noon (Thursday) and orders are coming in very quickly," Carroll said on March 19.
The High Country Food Hub is open for ordering from Thursday until Monday, with pickup between 11:30 a.m. and 6 p.m. every Wednesday. The hub offers produce, meat, baked goods, prepared foods and more from 60-plus local farmers and producers across the High Country.
"We're grateful that we have all this in place — there seems like there will be a demand for it," Carroll said. "This keeps an income for our local farmers and producers."
Carroll said that the increase has the Food Hub placing an order for a new shelf and trying to get a new cooler.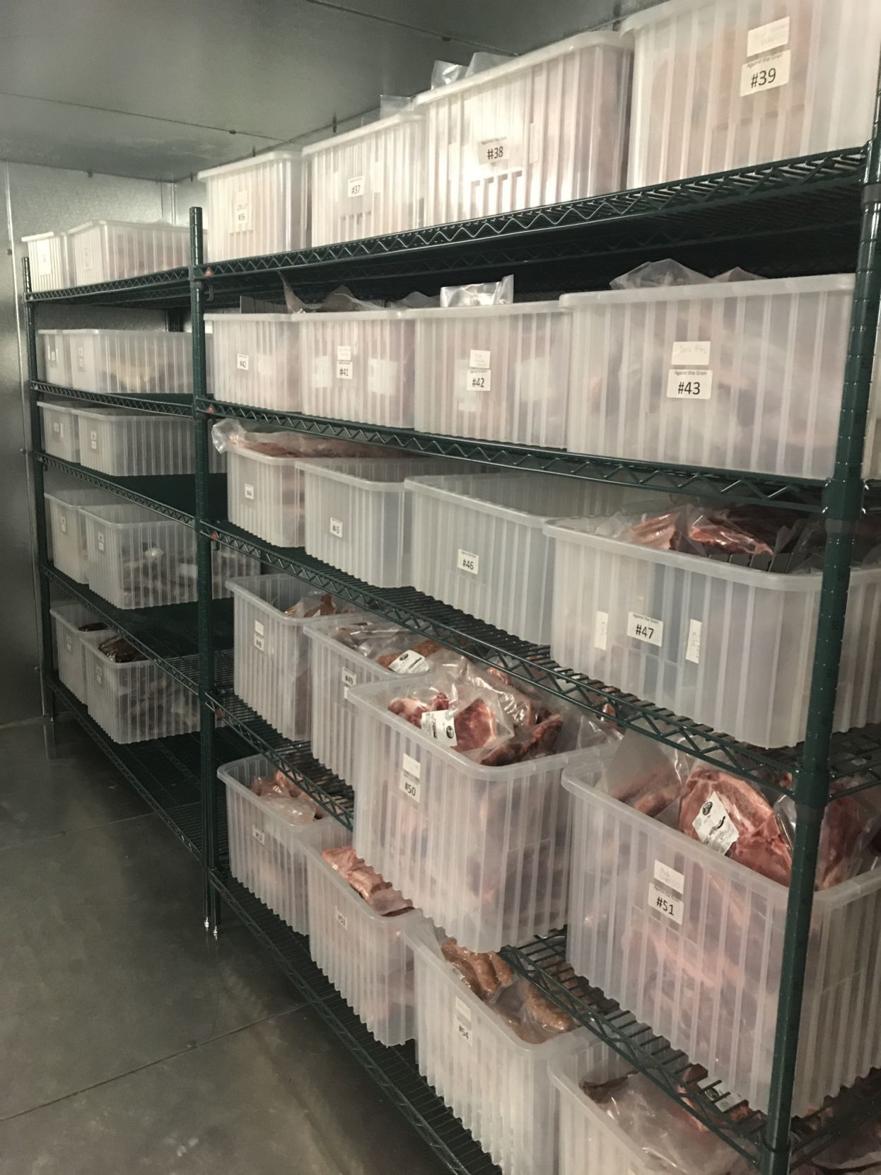 According to Margie Mansure of the Watauga County Cooperative Extension, there's plenty of meat and not a lot of produce available locally.
"There's only so much produce being produced right now because it's off season," Mansure said.
Jim Hamilton, director of the Watauga County Cooperative Extension, said that the farmers who are able to grow produce in climate-controlled environments are seeing increased orders.
The increase in meat orders can also keep the inventory fresher, Hamilton said.
"From our meat producers' point of view, they're seeing increased orders," Hamilton said. "Members of the public are looking at what they have in their freezers, making sure they have an ample supply. Meat can be frozen for long periods of time."
Direct sales are looking like a profitable avenue in Avery County. According to Bill Hoffman, an agriculture and natural resources agent with the Avery County Cooperative Extension, many small farmers in Avery sell to local restaurants and are having their orders cut back.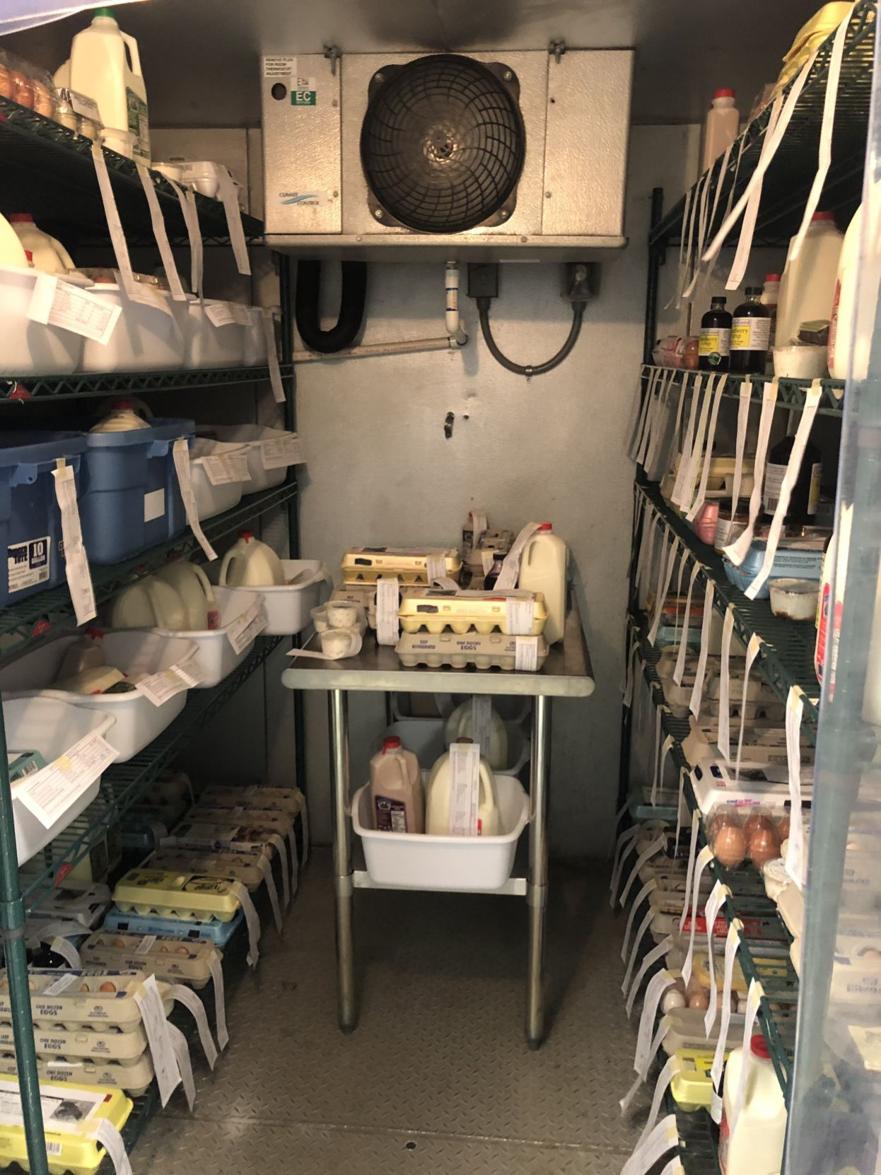 "They've lost their outlets to sell," Hoffman said. ""The eggs don't stop laying and the meat is still being produced."
Hoffman said that the cooperative extension will compile a list in the next few days of Avery farmers and how to contact them directly.
The Ashe County Cooperative Extension's Travis Birdsell said that currently, there's an information overload due to the constantly changing dynamics of how COVID-19 will affect farmers. One area that he's looking at potentially being an issue is manpower.
"Unless small farms are individually or family run, labor is going to be a consistent issue going forward," Birdsell said.
Birdsell said if people get stuck at home as a result of COVID-19, it would be a great time to garden.
"All backyard gardens we have are considered local food," Birdsell said. "It's the easiest place to grow things and share them with our neighbors."
Both Birdsell and Hamilton said that if meat processors shut down in the coming days or weeks, it could literally grind meat production to a halt.
Tumbling Shoals Farm, an organic produce farm in Wilkes County that offers its products to North Carolina, is offering two technology-driven programs to help meet the needs brought by the COVID-19 pandemic.
One is a system where customers pre-purchase for the season and then receive pre-packed boxes of produce based on their preferences delivered to local pickup points. The second is a virtual farm stand in which customers purchase what they want delivered each week. Both are handled online and harvested and packed at the farm.
"There are only seven people who work on Tumbling Shoals Farm," said Shiloh Avery, one of Tumbling Shoals Farm's owners. "Those are the only seven people who might touch the produce at any time from harvest through delivery, which all happens within 24-48 hours. Seven sets of hands all in the same location make controlling for sanitation simpler and much more certain."