The High Country's Choose and Cut season is already under way for those who are ready for the holiday spirit.
Indeed, at least two Christmas trees were sold by a local farm in October, said Jim Hamilton, executive director of the Watauga County Center of the N.C. Cooperative Extension.
"People need something to celebrate," Hamilton said. "The Choose and Cut experience on the farm might look a little different to customers because of COVID," he said, but fortunately, it's an outdoor activity that allows for safe social distancing.
The Watauga County Christmas Tree Association lists 10 local farms that are open for Choose and Cut in 2020, from Deep Gap to Sugar Grove and from Zionville to Boone.
Choose and Cut allows families to tour local farms and select the perfect tree — short or tall, skinny or round — to take home. Many families make a day trip or weekend out of the event, eating at local restaurants, staying at local hotels and enjoying activities such as scenic drives, hiking and shopping.
Very high demand, as well as a decrease in the number of Watauga County Choose and Cut farms, has meant that in recent years, many area farms have sold out of their yearly inventories by early December. Typically, Thanksgiving weekend is the busiest for Choose and Cut sales, but Hamilton anticipates that this year, more tree buyers may come early to avoid crowds.
Hamilton expects that several farms coming online in the next three to five years will help meet the growing demand.
The association held a meeting of area farmers in October to discuss COVID-19 challenges and how to keep the public safe. Activities such as hayrides might not be available this year, and there will be measures in place for sanitizing high-touch surfaces, such as Christmas tree measuring sticks.
In addition, some farmers will offer pre-ordering and pickup of Christmas trees, Hamilton said. Hamilton advised those trying to avoid crowds to call ahead to a specific farm and to come on a weekday if possible.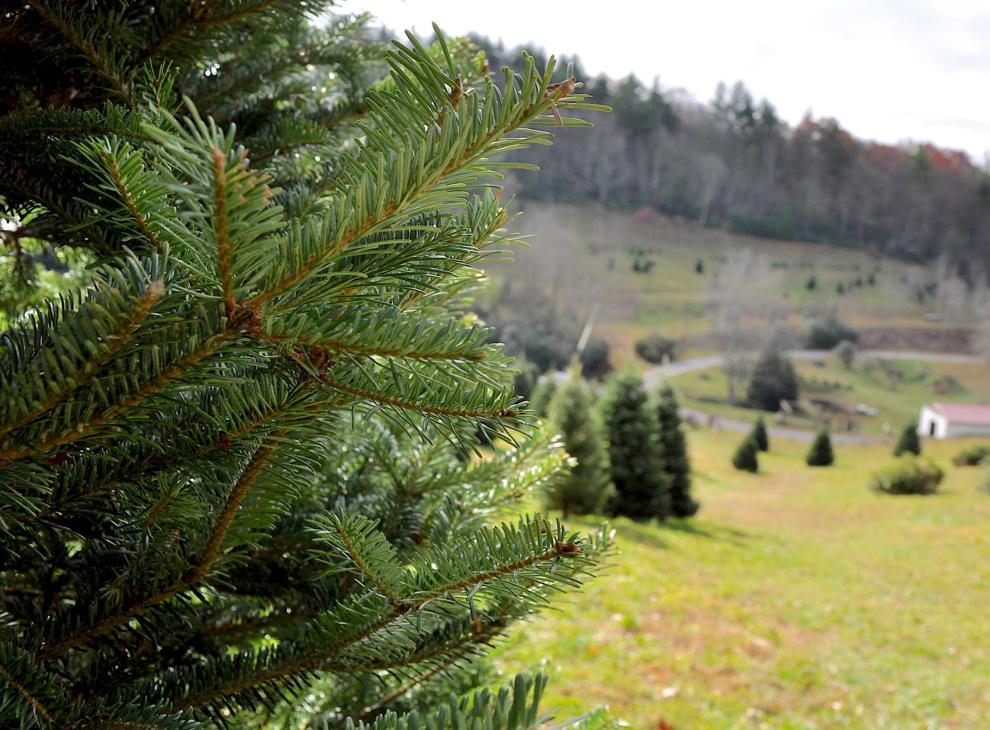 Watauga County and the High Country are home to the Fraser fir, the "Cadillac of Christmas trees," known for its attractive color; strong, upright branches; pleasing aroma; and excellent needle retention. The Fraser fir can only grow in high elevations.
North Carolina produces the majority of Fraser fir Christmas trees. It requires 7 to 10 years in the field to produce a 6- to 7-foot tree.
Industry leaders promote real Christmas trees as more environmentally friendly than artificial trees — which are made from petroleum-based, non-recyclable plastics — because real trees are renewable crops that are biodegradable and can be chipped up for mulch, sunken in ponds to create fish habitat, placed in the backyard for use as a birdfeeder or used to stabilize sand dunes in coastal areas.