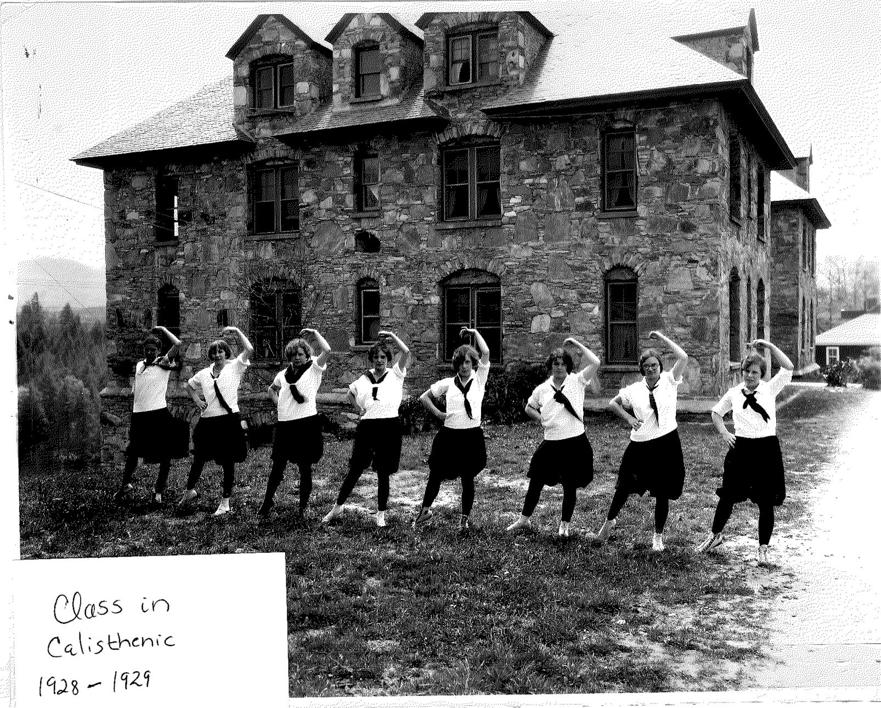 Deep in the mountains of Western North Carolina, Rev. Edgar Tufts (1870-1923) gathered a small group of young people together in his home and began what 120 years later would be known as Lees-McRae College in Banner Elk. Named after two influential women, the school continues to be a place of opportunity for women of Appalachia and beyond.
Beginnings of the Lees-McRae Institute
Arriving in Banner Elk in the summer of 1895, Tufts first came to Western North Carolina as a worker in the Presbyterian Church. After establishing a church in the area, Tufts began his one-room school.
According to Michael Joslin, a professor at Lees-McRae and the director of the Stephenson Center for Appalachia, Tufts came to the area for the purpose of ministry, not to found a school. But when he saw a need, things changed.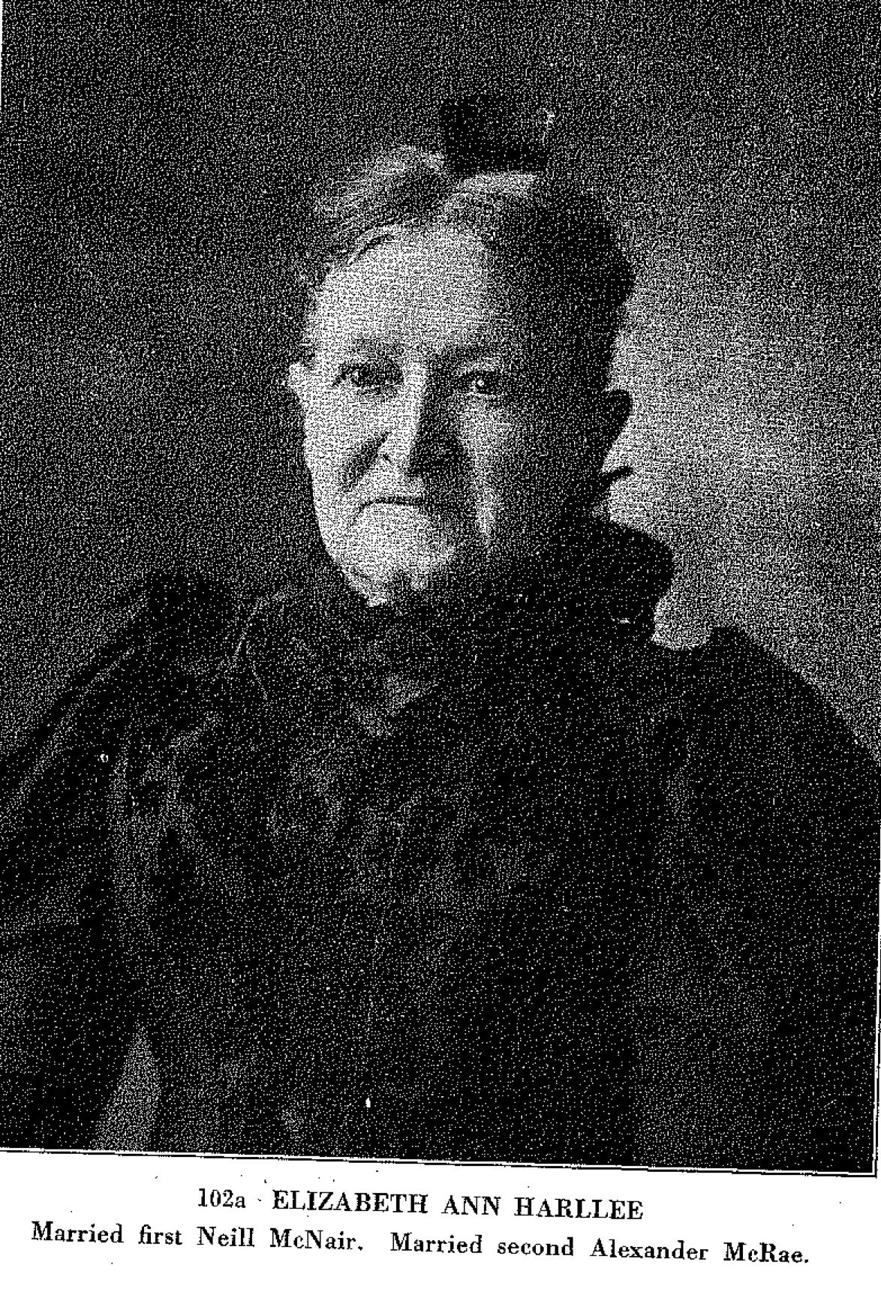 "If there was a need for something then he would do it," Joslin said. "Some of the people in the neighborhood, the young people, were coming to him asking for a chance to learn under him, just as a fireside school where they would read books and study the Bible and discuss philosophical matters."
In 1900, the Elizabeth McRae Institute opened as a place to educate women of Appalachia. According to "And Set Aglow A Sacred Flame" by Tuft's daughter Margaret Tufts Neal, the students met around an open fire on the second story of Tufts home and studied typical school subjects and the Bible. When people in surrounding communities began asking about boarding so they too could attend the classes, the idea was set in motion for a dormitory and classrooms.
In September of that year, a dozen girls boarded in the first dormitory of the Elizabeth McRae Institute. Elizabeth A. McRae's passions included education and Christian ministry. Though she never physically visited Banner Elk and it is unconfirmed whether Tufts ever met McRae in person, Tufts selected her name for the school to honor her years of dedication to education and women's programs.
According to Jess Bellemer, the director of Library Services at Lees-McRae, McRae was a native of North Carolina, but she lived primarily on the eastern coast. She visited Western North Carolina a few times during the summer months to teach in the mountains. Tufts first heard about McRae when she was teaching in Cranberry, North Carolina, eight miles away from Banner Elk.
"Edgar Tufts heard about her fire," Bellemer said. "She was not known for letting anything like age or her gender get in her way.  She once shot a man who tried to rob her house. So [Tufts] heard about her, and he wanted to honor her commitment to education. He originally named the school the Elizabeth McRae institute out of respect for her."
Then in 1903, Susanna P. Lees' name was added to the school to complete the name Lees-McRae Institute. According to Joslin, Lees was a native of Kentucky, but moved to New York City where her husband had a very successful career in the banking world. Yet, she stayed true to her Southern roots and believed in helping Tufts move his church and school forward.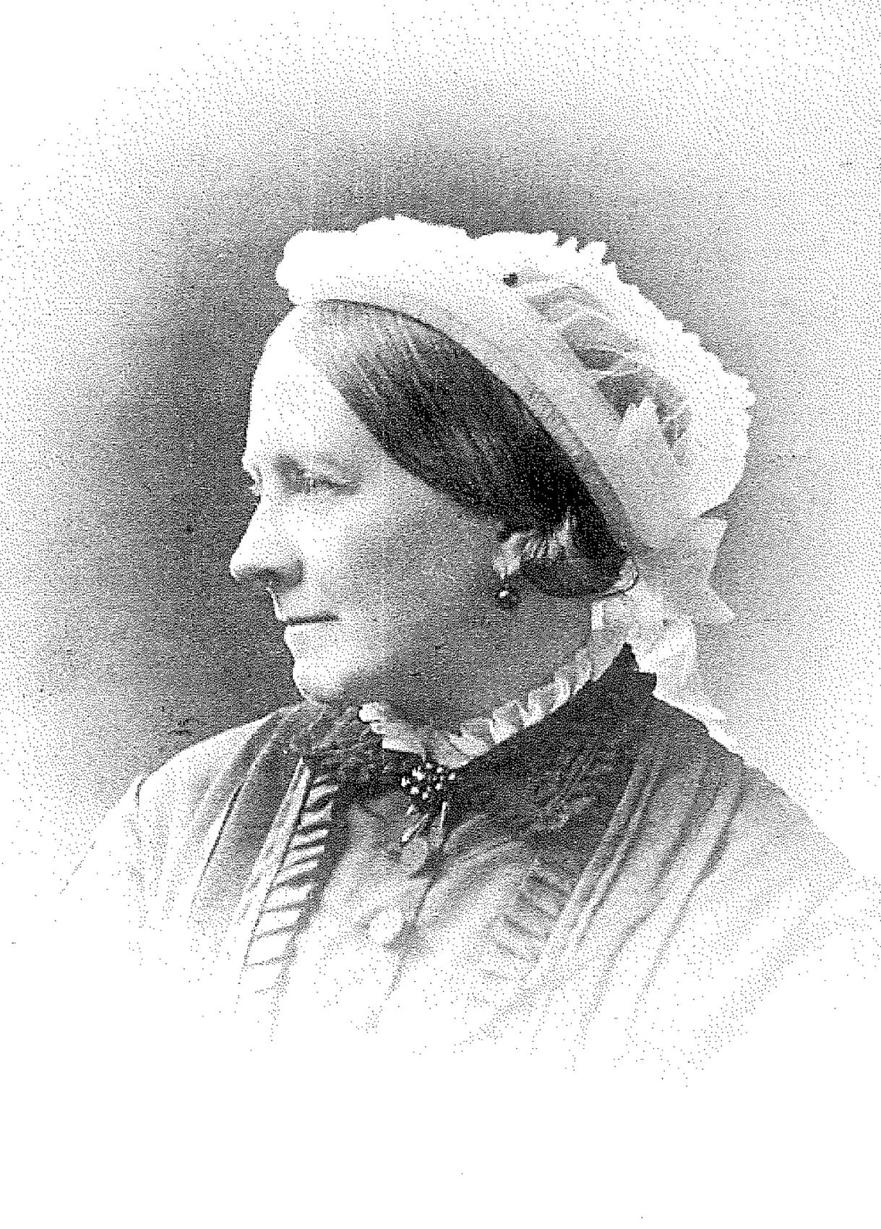 "She was simply a very open-handed woman who cared deeply for not just the South, but particularly for the South," Joslin said.
Lees took pleasure in donating money to whomever she could. She would send money to churches, families, soldiers, schools, and she even adopted the children of Confederates who died in the Civil War.
In 1900, Lees' gifts totaled $500 toward the school's beginnings. It was something Tufts did not forget, and three years later her surname would be permanently added to the school's name.
"I think it says something about Edgar Tufts that he didn't require somebody to be on the place or was using this as a wedge to get money or anything … ," Joslin said. "That's the same with Elizabeth McRae. He was more concerned in not just celebrating these women but presenting them to his students as models for them to follow." 
Though the two women never visited the Lees-McRae Institute, they laid the foundation for what Tufts wanted the women at his school to exemplify.
"He particularly emphasized Susanna Lees, just her generosity with her gifts and with Elizabeth McRae, her generosity with her time and her talent," Bellemer said. "He thought that together they were the whole package."
Tufts' Passion to Serve
Seeing a need for medical care in the area as well, Tufts raised enough money to build a primitive operating room and laboratory for a local doctor to use. Dr. W. C. Tate would see patients in the area here and during home visits. But there was a need for a larger facility for the area, and through Tufts' fundraising, construction on Grace Hospital in Banner Elk was completed in 1923.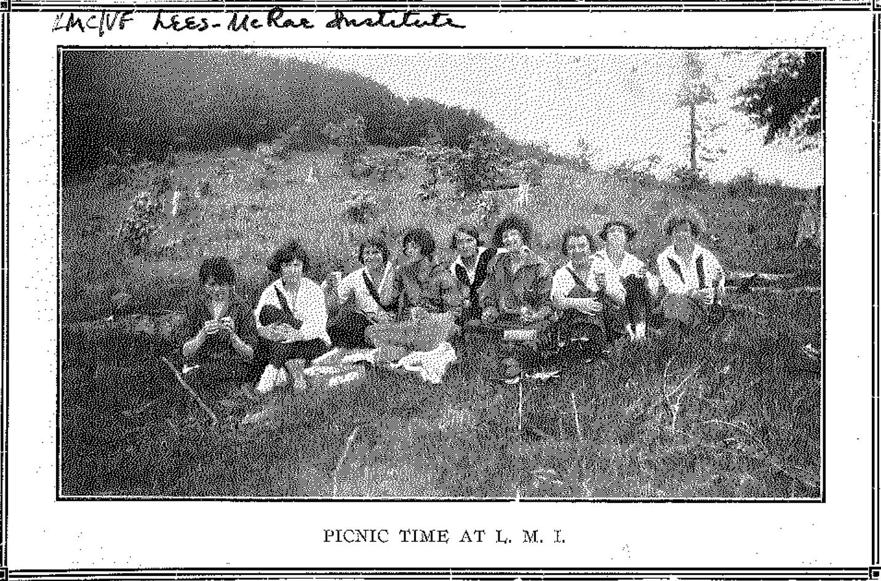 Tufts' heart also broke for the orphaned children of the mountain region, and the idea for Grandfather Home for Children was born in 1914. In just the first six years, about 70 children who would have had no home otherwise found a place of refuge at the Grandfather Home for Children.
Through the founding of the hospital and orphanage, Tuft's passion for the people of Appalachia, including women, was evident.
Tufts passed away in 1923, and his son Edgar Hall Tufts was elected to succeed his father in carrying out the work he began. Tufts also left behind his daughter Margaret Tufts Neal (1904-1999) who taught English at Lees-McRae during her lifetime. She exemplified what her father envisioned for the women of his school, an honest woman who believed in the power of education.
Affectionately known as Ms. Margaret at the school up to the time of her death, she would speak her mind, and she loved reading, according to Frankie Needham, a longtime employee of the school from 1972-2019.
As time moved forward and Lees-McRae withstood challenge after challenge, it progressed forward still providing women and now men with a high level of education. Beginning in 1931, Lees-McRae progressed to a junior college and then a four-year college in 1990.
Needham, a Lees-McRae employee for almost five decades, witnessed this final transition and experienced the opportunity Lees-McRae provided for women like her who grew up in the local area and needed a place to work. Looking for a job after high school, Lees-McRae provided a stable job that would last for 47 consecutive years.
Needham's story is true for many women throughout the years. From school teachers to staff members, Lees-McRae has enriched and is continuing to enrich the local area.
"The Tufts were well thought of here because of all they did for the people here," Needham said. "It wasn't just education, it was employment for a lot of people."
New Opportunity School for Women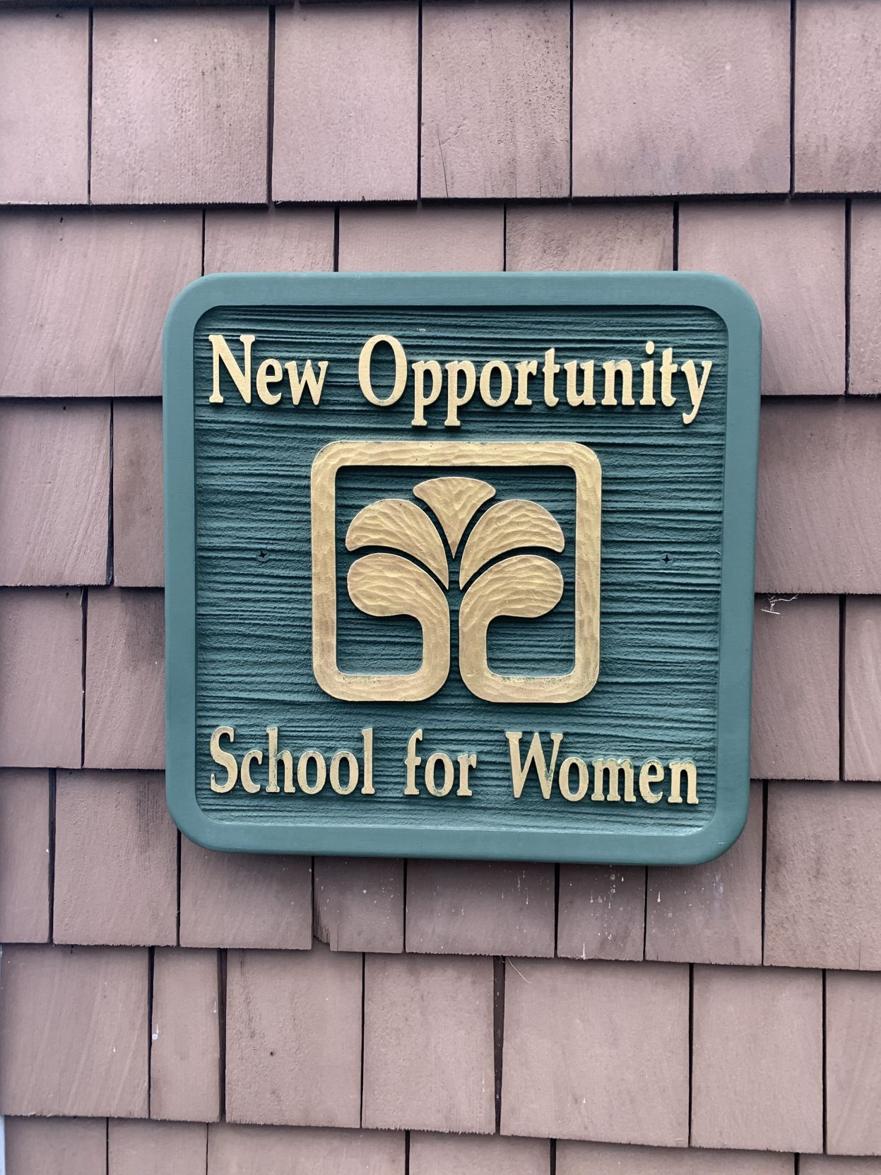 From the school's origin, Lees-McRae was a place of respite for women of Appalachia to further their education when the odds were against them. Today, 120 years since the fireside school, Lees-McRae is still providing women with hope for the future through the New Opportunity School for Women.
The Lees-McRae branch of the New Opportunity School for Women is a three-week residential program for women of Appalachia from the ages of 30-55. The program is designed to help improve educational, financial and personal skills for those lacking the opportunity earlier in their lives.
Director Jennie Harpold has been involved with the New Opportunity School for Women at Lees-McRae for 14 of the 16 years the program has been at the college.
The program originated at Berea College in Kentucky, but branched off to Lees-McRae when the founder Jane Stephenson wanted to expand. According to Harpold, Stephenson, a Lees-McRae graduate, is passionate about her alma mater and knew Lees-McRae would be the perfect expansion site.
Each summer, 14 women come to Banner Elk to enroll in the program. Each week focuses on a different topic: computer skills, professional development, and educational development.
"We have found that it takes three weeks to develop new habits, and so we ask the women to use their time with us as a time to focus on themselves," Harpold said. "And too often they have spent their lives taking care of children, of other family members, and they have not really had the opportunity to focus on themselves."
Harpold said defining success is difficult because each woman has a different need. Some women have gone on to community college programs or major universities. One has even completed her master's degree. But other women have made the transition into their first stable jobs or found a new perspective on self-worth. To date, 142 women have graduated from the program at Lees-McRae.
"For many it could be the first thing in their lives that they've ever successfully completed," Harpold said.
Decades since the names Lees and McRae were linked together to name an institute founded to provide opportunities to women who would not otherwise have them, the New Opportunity School for Women at Lees-McRae is continuing that legacy.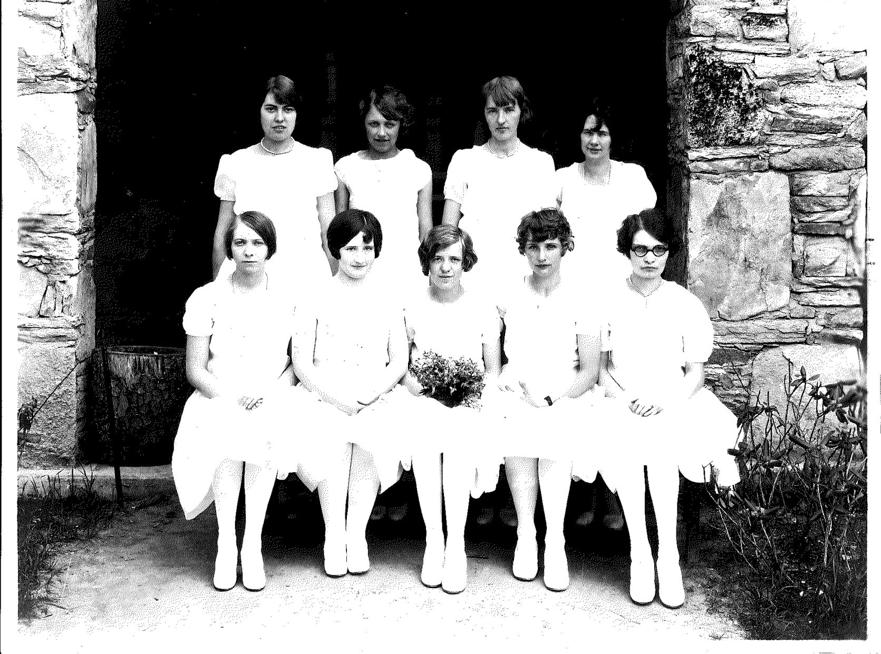 "Women of Appalachia can be very resilient, and so they may not have been successful initially but our program provides the opportunity for them to have that next opportunity where they can achieve success," Harpold said. "The women that come to us are always going to be able to look back at their program and [see] whether it's helping out in their community as a volunteer, whether it's an educational opportunity, whether it's better employment or whether it's just being able to pass onto their family, the importance [of] education and the benefits that education can provide for a family."
120 Years of Education
More than a century ago, Rev. Edgar Tufts saw a need in his community and met that need with a small school to educate women to be self-sufficient, strong members of society.
Tuft's daughter Margaret Tufts Neal so eloquently wrote in her book that her father saw the challenges the mountains brought for women of Appalachia and he did what he could to make a difference. His legacy lives on in the lives of thousands of women who have attended Lees-McRae.
"Greater than material potential, though, he saw that the mountains were boundaries imprisoning the people who had chosen to live within their fastness. His great concern was for people — for minds hemmed in by physical barriers, for bodies that suffered for lack or medical care, for souls dwarfed by close horizons."