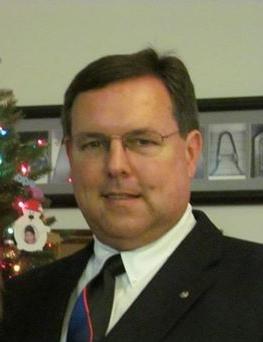 BEECH MOUNTAIN — The Beech Mountain Town Council voted to fire its Town Manager Tim Holloman by a 4-1 vote during its Tuesday, Dec. 10, town council meeting.
The motion was made by Council Member Weidner Abernethy and seconded by new Council Member Kelly Melang. New Council Member Erin Gonyea and newly appointed Mayor Barry Kaufman voted in favor while new Council Member and new Vice Mayor Jimmie Accardi voted against.
Accardi, Melang and Gonyea had been seated on the council less than 30 minutes earlier, replacing outgoing Council Members Renee Castiglione, Carl Marquardt and Wendel Sauer.
The decision to fire Holloman came after the council voted unanimously to allow Abernethy to continue to serve on the council. Previously in November, former Council Member Sauer asked that Abernethy resign due to discovering he had registered to vote in Burke County upon purchase of a new home in April.
Abernethy contends the registration change was an accident and the calls for him to resign were "politically motivated." Abernethy said that his primary residence is still Beech Mountain and that he rectified the situation in October upon discovering the change. The previous council had a hearing on the issue Nov. 21, but the meeting was recessed until the new council took over.
The vote to keep Abernethy on the council received applause from the audience.
Immediately after the vote to fire Holloman, Abernethy motioned that Beech Mountain Volunteer Fire Department Chief Robert Pudney be appointed interim manager, which was confirmed by a quick unanimous vote. The appointment was met by applause from the audience.
"The chief has led the Beech Mountain Fire Department for 10 years," the town said in a Dec. 11 statement.
Holloman was allowed to finish the meeting as town manager.
Accardi said he was uncomfortable making the decision to remove the town manager during peak ski season, calling the move "a gamble."
"I will not make a political decision, I will make a well-informed decision," Accardi said. "And I'd rather base his evaluation off performance, so whether that be 90 days or more, so I'm not eligible to make a decision at this time, if that makes sense."
Accardi said he knew the consensus of the board and that he would be the lone "nay" vote, but didn't want to base his vote "off third-party or second-party information."
Gonyea said she makes it her business to seek information first hand and does due diligence, talking to townspeople and "looked at facts, documents and evidence."
"My personal opinion is that our town needs a change; I think we need to move forward and I think we're moving in the right direction," Gonyea said. "Some of the decisions we're faced with are never easy, whether they're personal or not, they shouldn't be, it's for the best interests of our town."
"I'm very comfortable with my vote and the direction I choose to go because I've done my homework," Gonyea said.
"My thought process on this is that I was voted in on a clean slate and I think we need a clean slate, so I suggest going forward with the motion," Melang said.
After the second by Melang, Holloman passed a letter to the council members that he said was drafted by his attorney.
"Well regardless of what this says, I'm not an attorney and I feel we need to … I mean council needs to have some form of legal representation into these allegations," Abernethy said after reading the letter. "I think they're unwarranted and obviously involved me, so imagine that."
Abernethy said the allegations on Holloman's letter were about comments allegedly made by him, but said the information was "baseless" and wanted to move forward with the termination.
The Watauga Democrat asked to obtain a copy of Holloman's letter, but the town on advice of its attorney declined to provide it, indicating it was a personnel record.
Holloman was hired as Beech Mountain town manager in February 2017. Prior, Holloman has worked as town manager of the towns of Oak Island and Topsail Beach, as well as with the Cape Fear Council of Governments in the greater Wilmington area. Holloman had also led municipal planning and utilities departments in the towns of Benson, Dunn, Wilson and Columbus.
Per the terms of his contract, Holloman is entitled to four months of base pay. Holloman's base salary was $82,000 a year.
According to Beech Mountain, Pudney will make $70,232.50 as interim town manager.
Beech Mountain will be looking for a town manager for the third time in the last five years. Randy Feierabend was fired in 2015 after serving the town since 2009. Ed Evans was town manager from 2015 until late 2016, when he resigned to take the same position in Blowing Rock.
After firing Holloman, Abernethy made a motion to fire Stacy "Four" Eggers IV of Eggers Law Firm of Boone as the town attorney and replace him with Nathan Miller of Miller and Johnson of Boone. Melang seconded the motion. However, the motion failed 2-3 as Accardi, Kaufman and Gonyea voted against.
Accardi said they're not making decisions "in good time or fashion."
Kaufman said he was just informed of the idea to replace the town attorney "an hour before" and said he hadn't had time to make his decision.
"I think it's a decision made on emotion and not logic," Kaufman said.
Gonyea then said she wouldn't vote in favor.
"I am uncomfortable making a quick decision," Gonyea said.
Miller was in attendance, having represented Abernethy in the challenge to his ability to continue to serve.
The board recessed its meeting before completing the listed agenda, opting to return at 4 p.m. on Monday, Dec. 23.